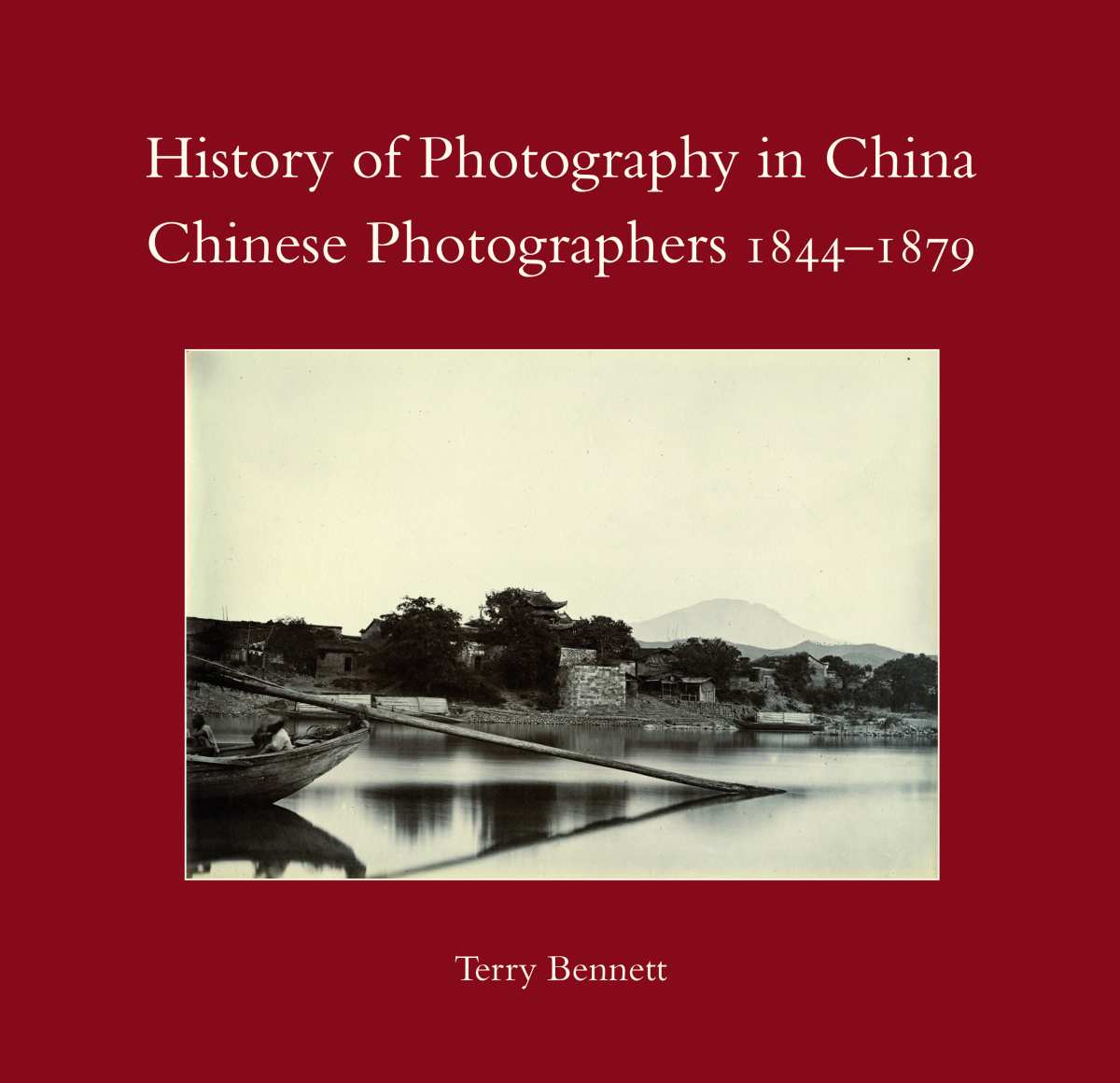 BENNETT, Terry.
History of Photography in China: Chinese Photographers 1844-1879.
London, Quaritch, 2013.
Small 4to., (230 x 238 mm), pp. x, 386, approx. 400 illustrations; cloth-bound with pictorial dust-jacket.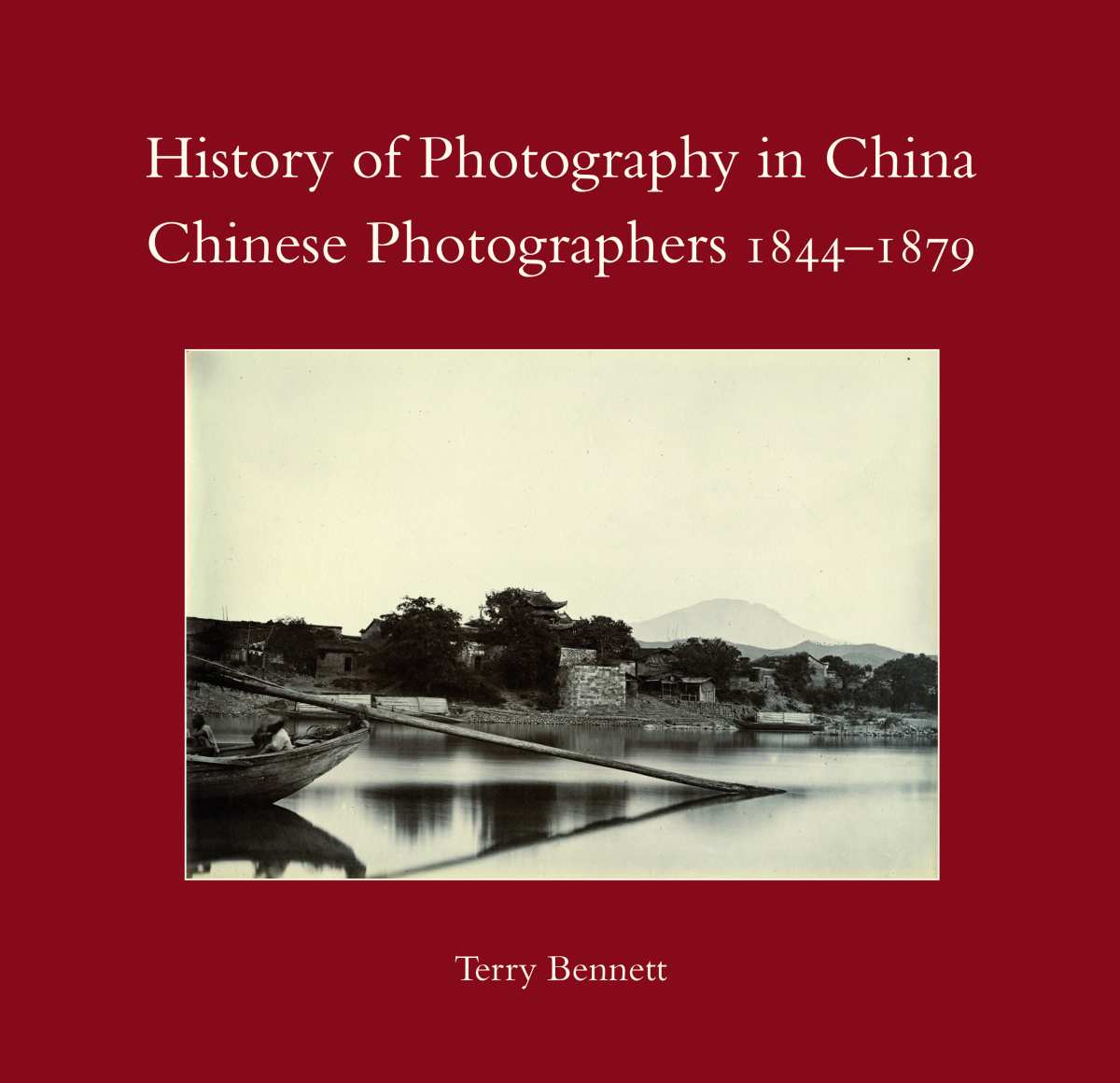 Added to your basket:
History of Photography in China: Chinese Photographers 1844-1879.
This book is the first extensive survey of early Chinese photographers in any language. It is profusely illustrated with more than 400 photographs, many of which are published here for the first time, including a fine selection of Foochow landscapes from the studios of Lai Fong, China's leading photographer during this period, and Tung Hing. Early chapters introduce the historical milieu from which the earliest Chinese photographers emerged and illuminate the beginnings of photography in China and contemporary Chinese reactions to its introduction.

Early Chinese commercial photography – both portrait and landscape – are also discussed with reference to similar genres in a more international context. Individual chapters are devoted to Chinese photographers in Peking, Hong Kong, Canton, Shanghai, Foochow, Amoy, Hankow, Tientsin and other ports, Macau and Formosa. These are followed by a series of appendices: writings on photography in China by John Thomson and Isaac Taylor Headland and an invaluable guide to the identification of photographs from the Afong Studio. It concludes with an extensive bibliography, general and regional chronologies, and a biographical index.

ISBN: 978-0-9563012-4-6

View the index to this three-part series here. The 1st volume (History of Photography in China 1842-1860) is introduced here and the 2nd volume (Western Photographers in China 1861–1879) here.
You may also be interested in...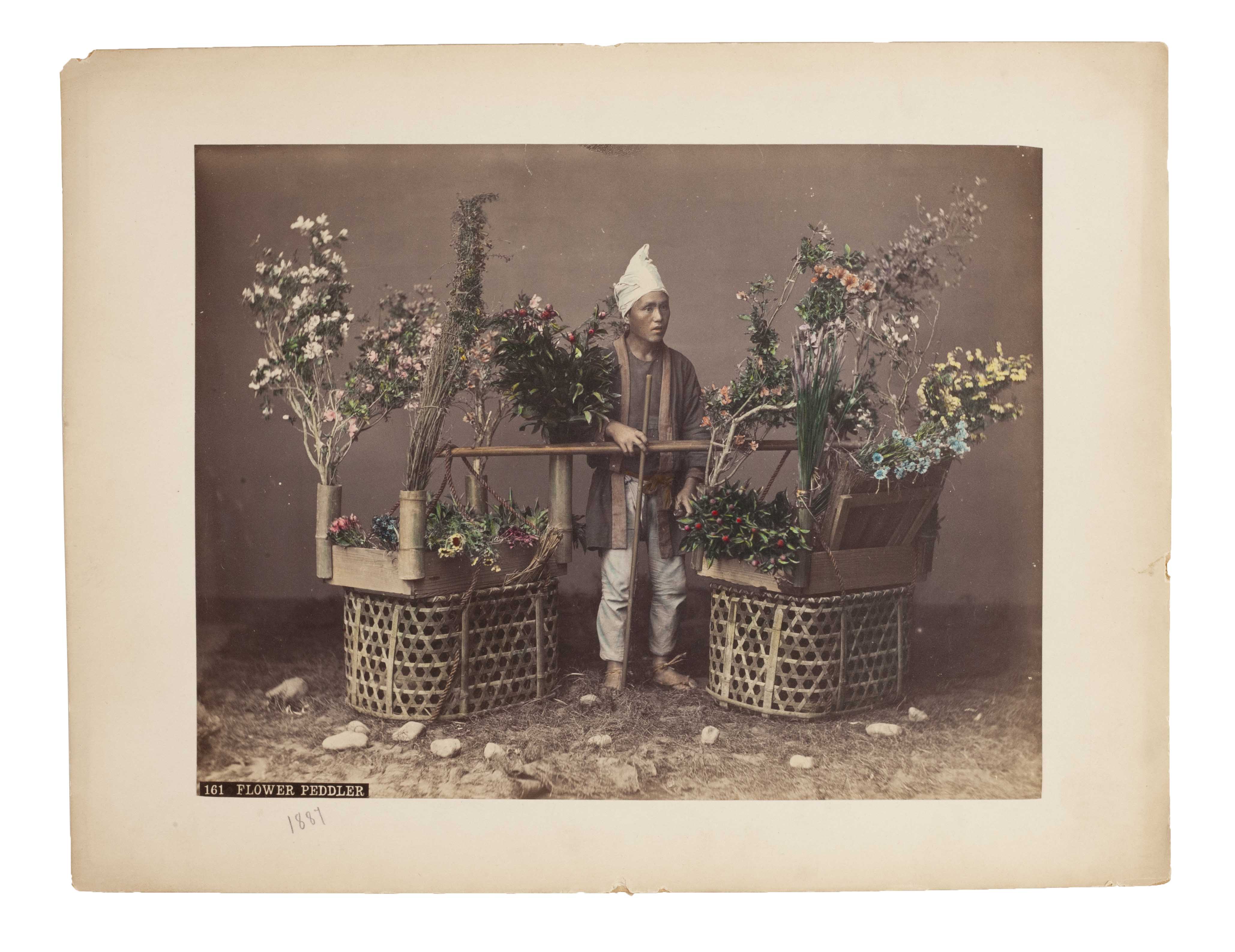 [FARSARI, Adolfo, Studio of.]
Japanese flower seller.
A striking image of a Japanese flower vendor, with delicate contemporary hand colouring, most notably to the flowers. After time spent in America, where he fought in the Civil War, Adolfo Farsari (1841 - 1898) moved to Japan in 1873, establishing himself in Yokohama. In 1885 he opened his own photographic studio, subsequently touring Japan to create a portfolio of over 1000 images. The quality of his work and innovative approach to hand colouring brought him commercial success. His firm was the last important Western photography studio in Japan.
FREEMAN, Arthur.
Bibliotheca Fictiva: a Collection of Books and Manuscripts Relating to Literary Forgery 400 BC – AD 2000.
An inventory of books and manuscripts relating to literary forgery. Spanning some twenty-four centuries, the book seeks also to define and describe the controversial genre it represents. Individual entries offer specific commentary on the forgers and their work, their exposers and their dupes. A broad prefatory overview surveys the entire field in its topical, historical, and national diversity.