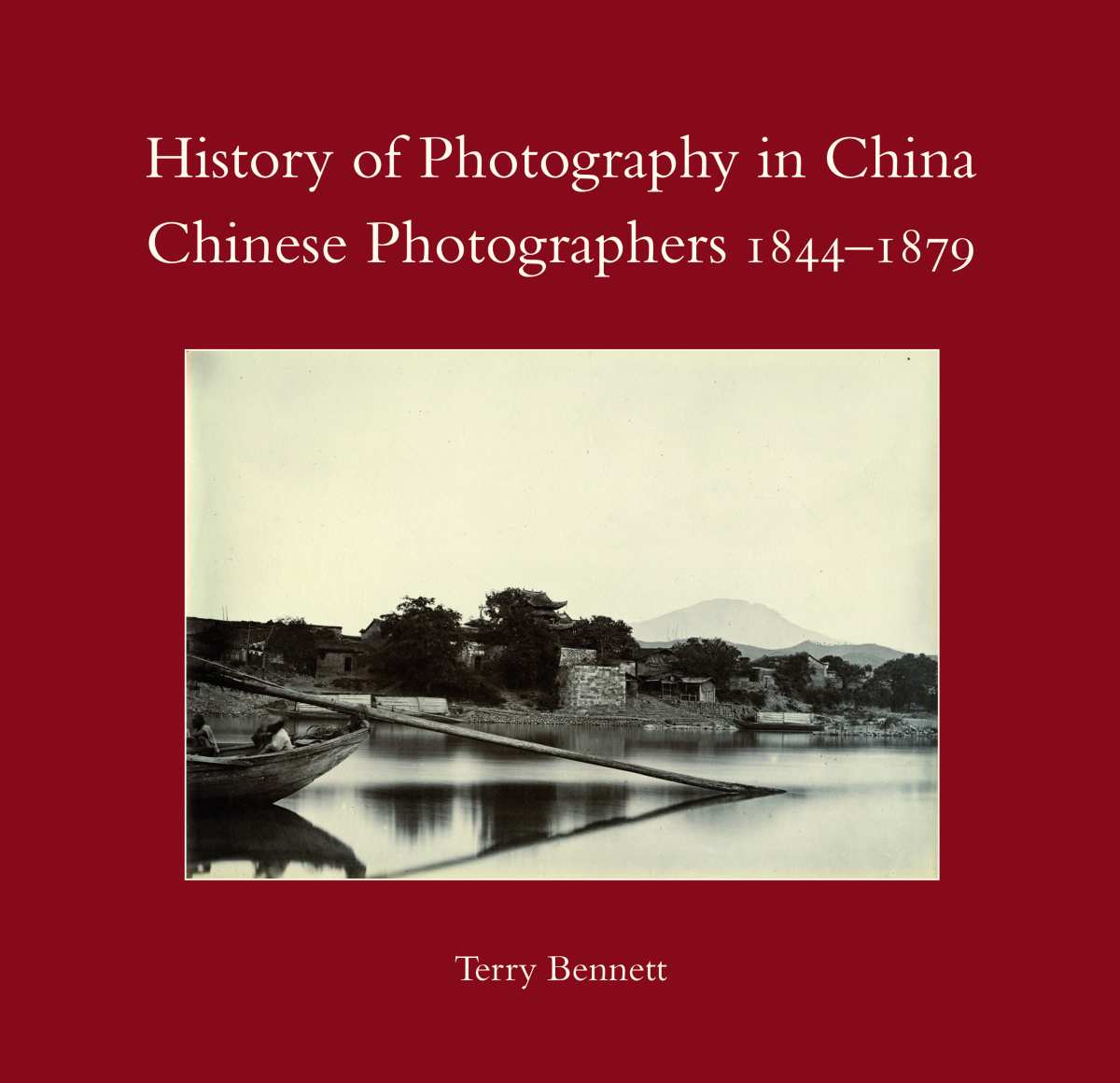 BENNETT, Terry.
History of Photography in China: Chinese Photographers 1844-1879.
London, Quaritch, 2013.
Small 4to., (230 x 238 mm), pp. x, 386, approx. 400 illustrations; cloth-bound with pictorial dust-jacket.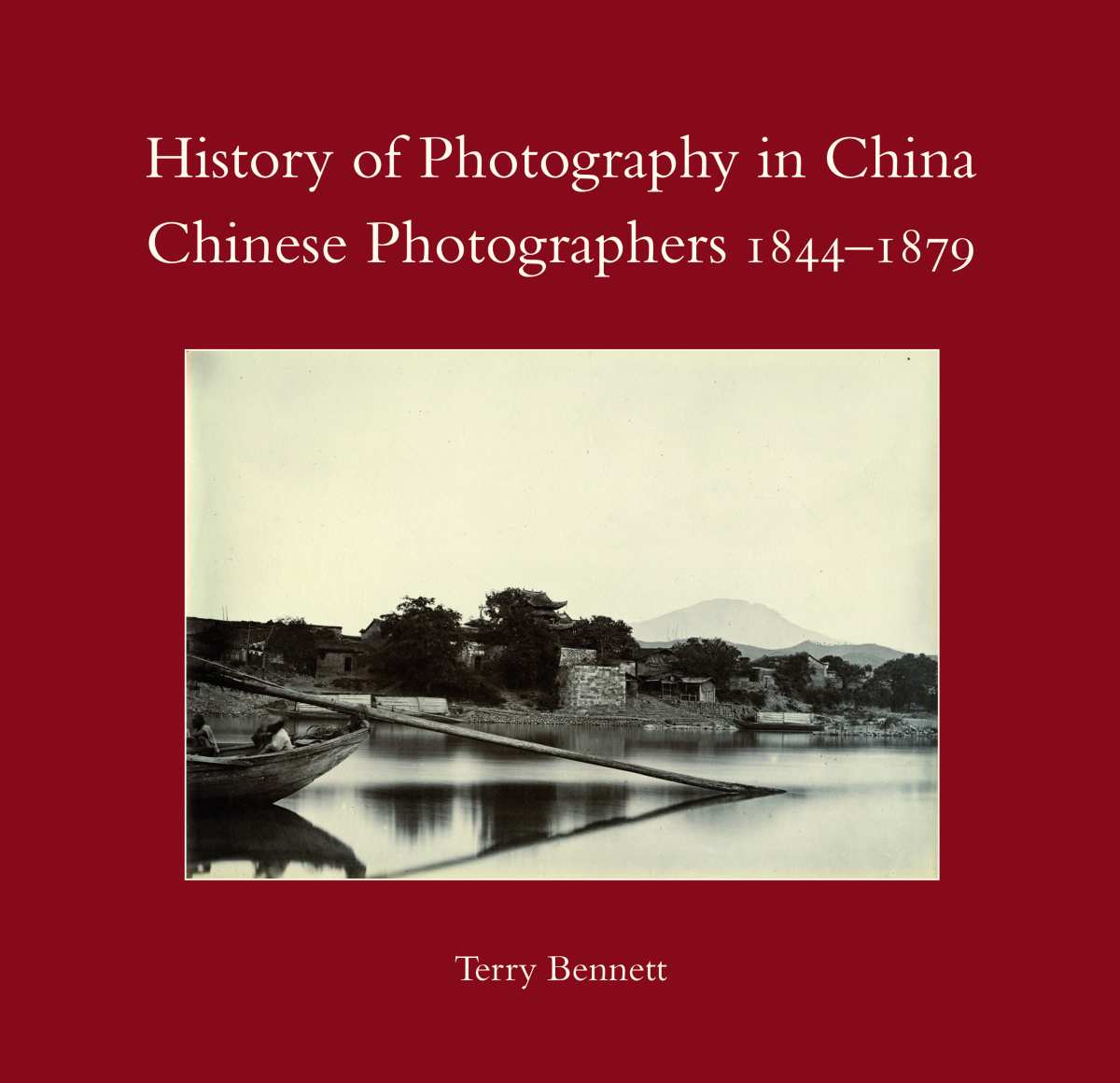 Added to your basket:
History of Photography in China: Chinese Photographers 1844-1879.
This book is the first extensive survey of early Chinese photographers in any language. It is profusely illustrated with more than 400 photographs, many of which are published here for the first time, including a fine selection of Foochow landscapes from the studios of Lai Fong, China's leading photographer during this period, and Tung Hing. Early chapters introduce the historical milieu from which the earliest Chinese photographers emerged and illuminate the beginnings of photography in China and contemporary Chinese reactions to its introduction.

Early Chinese commercial photography – both portrait and landscape – are also discussed with reference to similar genres in a more international context. Individual chapters are devoted to Chinese photographers in Peking, Hong Kong, Canton, Shanghai, Foochow, Amoy, Hankow, Tientsin and other ports, Macau and Formosa. These are followed by a series of appendices: writings on photography in China by John Thomson and Isaac Taylor Headland and an invaluable guide to the identification of photographs from the Afong Studio. It concludes with an extensive bibliography, general and regional chronologies, and a biographical index.

ISBN: 978-0-9563012-4-6

View the index to this three-part series here. The 1st volume (History of Photography in China 1842-1860) is introduced here and the 2nd volume (Western Photographers in China 1861–1879) here.
You may also be interested in...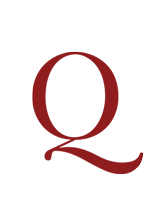 BENNETT, Terry.
History of Photography in China.
First editions of the three-volume set of Bennett's comprehensive History of Photography in China, together providing a study and survey of the development of Chinese photography from 1842 to 1879 both by Chinese and by Western photographers. The work examines photographs and photographers from around the country, and publishes many images for the first time, accompanied by extensive research and a series of useful appendices.
FUHRMANN, Ernst.
China. Erster Teil: Das Land der Mitte.
First edition of two of the most celebrated works on Chinese religious architecture, published as volumes IV and V of Geist, Kunst und Leben Asiens, with hundreds of pictures of temples and Buddhist sculptures, some of which are now lost. The second volume deals in particular with the Lingyan Temple complex (靈巖寺), a Buddhist temple located in Changqing District, Jinan, and one of the main temples in China during the Tang and Song dynasties, famous for its Thousand Buddha Hall which houses forty painted clay life-size luohan statues from the Song dynasty.