BENTHAM, Jeremy.
The Elements of the Art of Packing, as applied to Special Juries, particularly in cases of libel law.
London, Effingham Wilson, 1821.
8vo, pp. [iv], vii, [1] blank, 269, [1] colophon, [2] publisher's advertisments; some early pencil marginalia and side-lining; occasional mild offsetting and spotting, but still a good copy, uncut in contemporary drab boards, neatly rebacked, corners worn.
£900

Approximately:
US $1264
€1027
First published edition, originally printed in 1810, of Bentham's criticism of English libel law, which he had always detested and which more than once stood in the way of the free publication of his opinions. When the work was written, the law's injustice had recently been made obvious in a series of prosecutions for libelling the Duke of York. The Art of Packing contains many bitter animadversions on the Judges, and Romilly, who read the manuscript, warned Bentham that the attorney-general would be certain to prosecute both author and publisher under the very law the work condemns. Bentham accepted Romilly's advice not to sell it openly, though he gave away copies to his friends.

The Advertisement to the present edition states: 'In regard to the Author, all that need be said is – that it was not by him that it was … kept back; and that it is not by him, or at his instance, that it is now put forth. If, on either accounts, it were desirable that the causes of its being thus long withheld should be brought to view, those causes would afford a striking illustration of the baneful influence of the principles and practices it is employed in unveiling, and presenting in their true colours.'

Chuo E1-2 (lacking the advertisment leaf); Everett, p. 534; Goldsmiths' 23350; see Muirhead, p. 18; not in Kress.
You may also be interested in...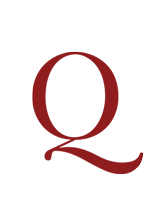 MEURSIUS, Joannes.
Rerum Belgicarum libri quatuor. In quibus Ferdinandi Albani sexennium, belli Belgici principium. Additur quintus, seorsim anteà excusus, in quo induciarum historia; & eiusdem belli finis.
First edition. The first four books narrate the repressive governorship of the duke of Alva (1567–73), who was sent to the Netherlands to secure Spanish rule after the collapse of the rebellion of 1566–67. An earlier version of the fifth book, which ends with the truce agreed in 1609 between Spain and the United Provinces, had appeared as Rerum Belgicarum liber unus in 1612, but was withdrawn in the face of vehement criticism. The author, a classical scholar and close friend of Grotius, was appointed historiographer to the States General in 1611 and was tutor to Oldenbarnevelt's sons.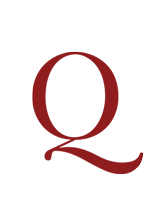 MARX, Karl and Friedrich ENGELS.
Sobranie istoricheskikh rabot'.
First edition thus, a Russian collected edition of three works, Class War in France 1848-1850; The Eighteenth Brumaire of Louis Bonaparte and Engels' Revolution and Counter-Revolution in Germany. The works are translated from the original German, and edited by V. Bazarov and I. Stepanov. The collection also includes an introduction to Class War by Engels, and a commentary on Revolution by Karl Kautsky, which first appeared in the German edition.