BENTHAM, Jeremy.
The Elements of the Art of Packing, as applied to Special Juries, particularly in cases of libel law.
London, Effingham Wilson, 1821.
8vo, pp. [iv], vii, [1] blank, 269, [1] colophon, [2] publisher's advertisments; some early pencil marginalia and side-lining; occasional mild offsetting and spotting, but still a good copy, uncut in contemporary drab boards, neatly rebacked, corners worn.
£900

Approximately:
US $1200
€994
Added to your basket:
The Elements of the Art of Packing, as applied to Special Juries, particularly in cases of libel law.
First published edition, originally printed in 1810, of Bentham's criticism of English libel law, which he had always detested and which more than once stood in the way of the free publication of his opinions. When the work was written, the law's injustice had recently been made obvious in a series of prosecutions for libelling the Duke of York. The Art of Packing contains many bitter animadversions on the Judges, and Romilly, who read the manuscript, warned Bentham that the attorney-general would be certain to prosecute both author and publisher under the very law the work condemns. Bentham accepted Romilly's advice not to sell it openly, though he gave away copies to his friends.

The Advertisement to the present edition states: 'In regard to the Author, all that need be said is – that it was not by him that it was … kept back; and that it is not by him, or at his instance, that it is now put forth. If, on either accounts, it were desirable that the causes of its being thus long withheld should be brought to view, those causes would afford a striking illustration of the baneful influence of the principles and practices it is employed in unveiling, and presenting in their true colours.'

Chuo E1-2 (lacking the advertisment leaf); Everett, p. 534; Goldsmiths' 23350; see Muirhead, p. 18; not in Kress.
You may also be interested in...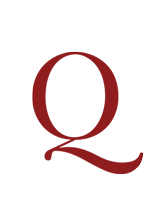 AN EARLY ANTI-RICARDIAN TRACT CALVERT, William John.
The demand for labour is wealth … Supplement to monopoly and taxation vindicated against the errors of the legislature.
Very rare first edition of Calvert's supplement to his own work, Monopoly and taxation vindicated etc., published in 1821. Calvert wrote anonymously in the name of 'a Nottinghamshire farmer', but here uses his name. The supplement argues that Britain's wealth and military success against France are derived from labour and productivity, which are driven by the high demand that wealth creates; should taxation be lowered and monopolies reduced, the result will be falling prices and a fall in demand, leading to catastrophes such as the famine in Ireland after the failure of the potato crop in 1816. Ricardo comes under fire for seeking payment of the national debt and reduction of taxes; so too do his forebears Adam Smith and Jean-Baptiste Say, the latter being found to be 'constantly in error'. On the contrary, Calvert claims, the wealth of Britain is to be found in its national debt. Calvert ends his account with a sarcastic addendum in which he presents a 'joke' bill that foretells, in falsely optimistic terms, the flight of all money from Britain, there being no demand for it there.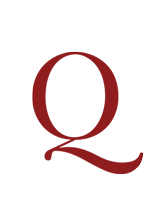 EGGERT, F.F.G.
Der gewaltsame Tod ohne Verletzung. Ein Handbuch für Criminalisten und gerichtliche Aerzte zur Untersuchung der Erhängten, Erstickten, Ertrunkenen, todtgefunden Neugebornen und Vergifteten…
Uncommon first edition of this guide for coroners and criminal lawyers to different types of violent death, by the Eisleben physician Franz Friedrich Gottlob Eggert (1778-1836).