BENTHAM, Jeremy.
The Elements of the Art of Packing, as applied to Special Juries, particularly in cases of libel law.
London, Effingham Wilson, 1821.
8vo, pp. [iv], vii, [1] blank, 269, [1] colophon, [2] publisher's advertisments; some early pencil marginalia and side-lining; occasional mild offsetting and spotting, but still a good copy, uncut in contemporary drab boards, neatly rebacked, corners worn.
£900

Approximately:
US $1133
€1004
Added to your basket:
The Elements of the Art of Packing, as applied to Special Juries, particularly in cases of libel law.
First published edition, originally printed in 1810, of Bentham's criticism of English libel law, which he had always detested and which more than once stood in the way of the free publication of his opinions. When the work was written, the law's injustice had recently been made obvious in a series of prosecutions for libelling the Duke of York. The Art of Packing contains many bitter animadversions on the Judges, and Romilly, who read the manuscript, warned Bentham that the attorney-general would be certain to prosecute both author and publisher under the very law the work condemns. Bentham accepted Romilly's advice not to sell it openly, though he gave away copies to his friends.

The Advertisement to the present edition states: 'In regard to the Author, all that need be said is – that it was not by him that it was … kept back; and that it is not by him, or at his instance, that it is now put forth. If, on either accounts, it were desirable that the causes of its being thus long withheld should be brought to view, those causes would afford a striking illustration of the baneful influence of the principles and practices it is employed in unveiling, and presenting in their true colours.'

Chuo E1-2 (lacking the advertisment leaf); Everett, p. 534; Goldsmiths' 23350; see Muirhead, p. 18; not in Kress.
You may also be interested in...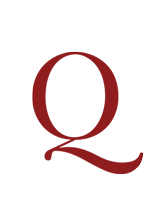 [MILITARY LAW].
Raccolta delle leggi, istruzioni, circolari, e regolamenti, attualmente in vigour sulla Coscrizione Militare e sulla persecuzione de' disertori e refrattari.
Very uncommon collection, in a largely unopened and unread state, of the laws and regulations relating to military conscription and desertion in Napoleonic Italy. Containing 33 decisioni, decreti, istruzioni, and circolari, dating from 1802 through to 1811 (although mainly from 1810 onwards), the volume addresses the full range of military law, with sections on conscription, the organisation of the Guardia Reale, the formation of conscription lists, the payment of indemnities, the arrest and treatment of deserters, and the role in military discipline of the gendarmerie. Templates are offered to show the forms in which arrests and courts martial should take, as well as general conscription forms, and instructions for the reward of those who arrest deserters. A final section explains the medical reasons why a citizen may not be liable for conscription.
Not in OCLC, which records a similar title printed in Milan in the same year (at ARCO only); SBN (ICCU MILE\009405) records only the copy at the Law Department of the University of Milan.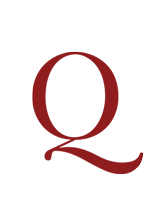 GUEVARA, Antonio de.
L'orloge des princes, oeuvre de très excellente & admirable doctrine ... compose en espaignol ... Traduict en françoys.
Guevara's Relox de principes (1529) first appeared in French in 1540 (his earlier Libro aureo de Marco Aurelio, which the Relox incorporated, had appeared in French in 1531). Guevara's writings were popular in France, especially among the essayistes - Montaigne, of course, but also others, such as Pierre Bouaystuau (see G. L. Michaud, 'The Spanish sources of certain sixteenth-century French writers', Modern Language Notes, 43, 1928, pp. 157-63).