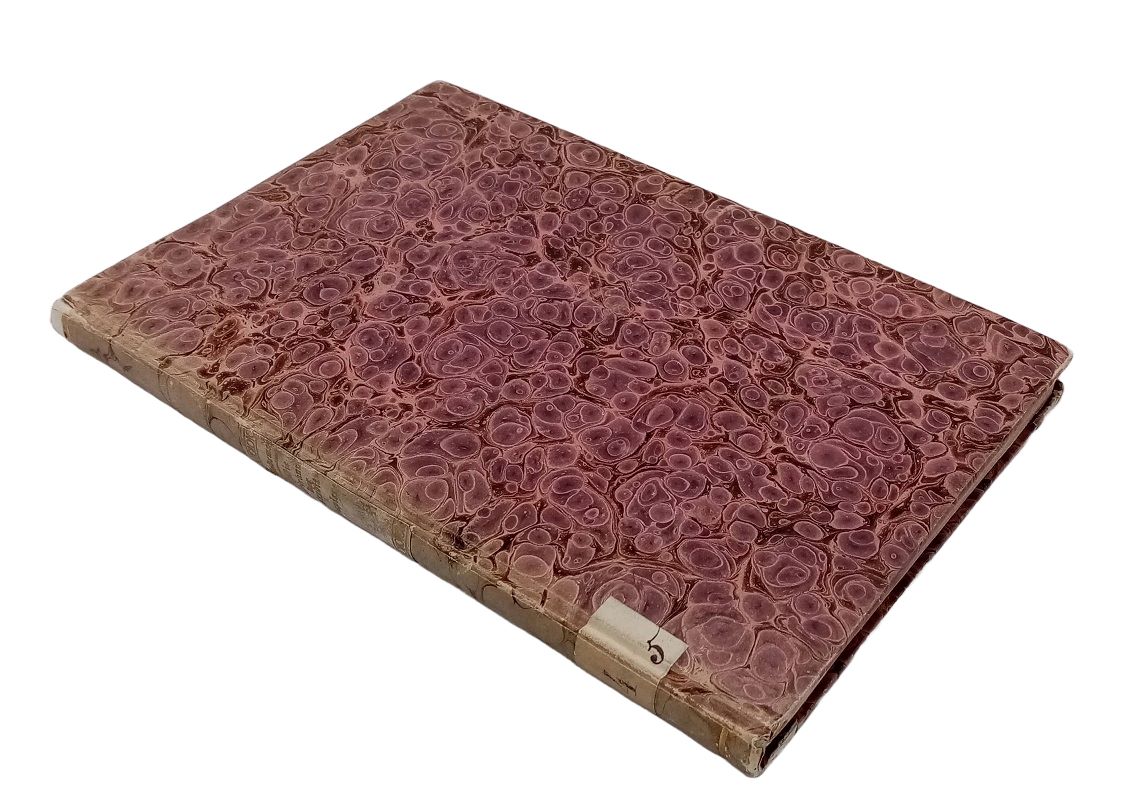 BODEMER, Heinrich.
Die Wirkungen der Creditpapiere in Bezug die Vehmehrung der Banken in Deutschland.
Leipzig, Heinrich Hubner, 1853.
8vo, pp. [ii], 120; one or two spots, some very discreet pencil marks in the margins, but a very good, crisp copy in contemporary purple marbled boards, gilt vellum label on the spine; spine sunned, corners a little rubbed; deaccession stamp of the Bayern Staatsministerium d. Handels on the title-page.
£185

Approximately:
US $226
€214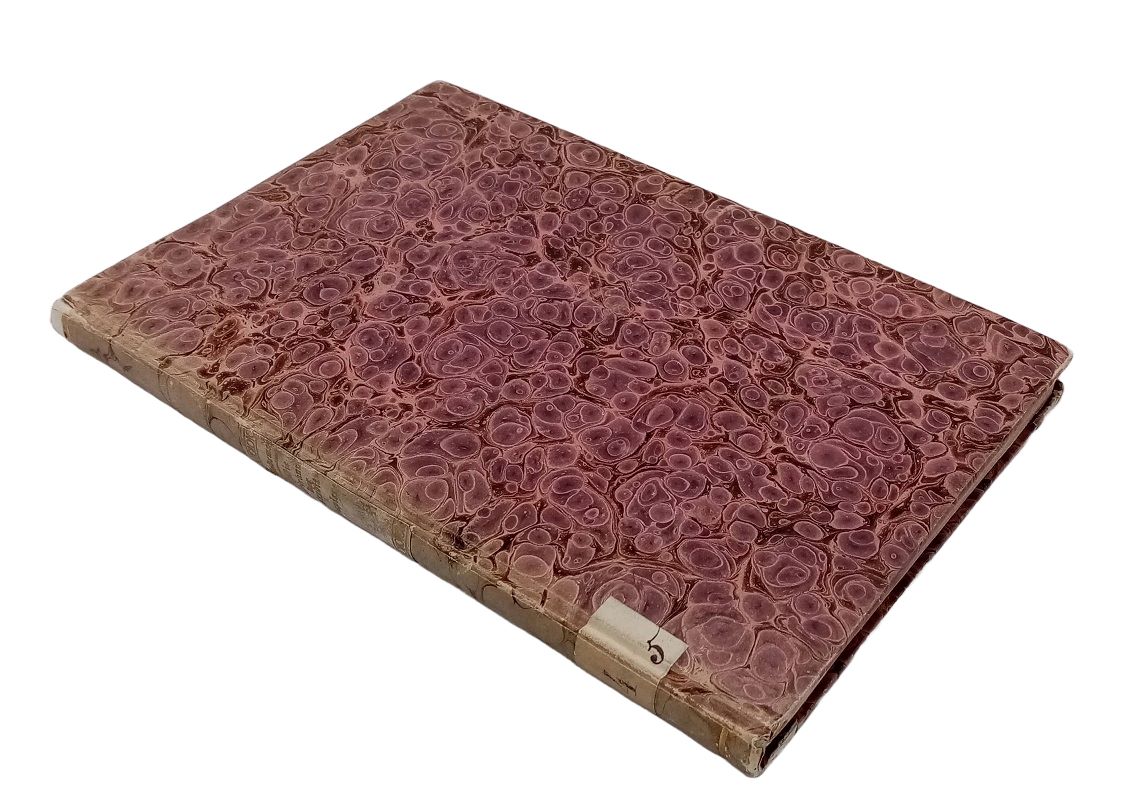 Added to your basket:
Die Wirkungen der Creditpapiere in Bezug die Vehmehrung der Banken in Deutschland.
First edition of a rare German treatise on banking, money, paper money and credit. Bodemer argues for a bettering and widening of credit in Prussia at a crucial time of its economic development, where both production and trade required ever more more advanced, unified and modern financial tools.

'Private banks developed in the late eighteenth and early nineteenth entury to finance trade and government debt. Most private bankers were individuals or family groups, or small partnerships. By the 1830s some of the larger private banking houses had pioneered the lending practices that Gerschenkron thought fostered economic development. Their range of services was more limited than the large universal banks that followed, but most private bankers offered both loans and investment-banking services and thus straddled the divide typical of banks in the United States or in Britain. The first credit bank dates to 1848, but most were formed in the 1850s and 1870s. Many credit banks were established by private bankers or groups of private bankers, and at first the credit banks carried on the basics of the private banker's business on a larger scale. … Well into the nineteenth century credit banks and private banks worked together, forming consortia for specific undertakings and later on organizing themselves into fairly stable groups led by a large credit bank' (T. W. Guinnane, Delegated monitors, large and small: the development of Germany's banking system, 1800-1914, 'Center discussion paper no. 835', Yale, 2001, p.13.

Humbert 6985. OCLC finds a single copy in the US, at Harvard. Library Hub finds copies at the BL and LSE.
You may also be interested in...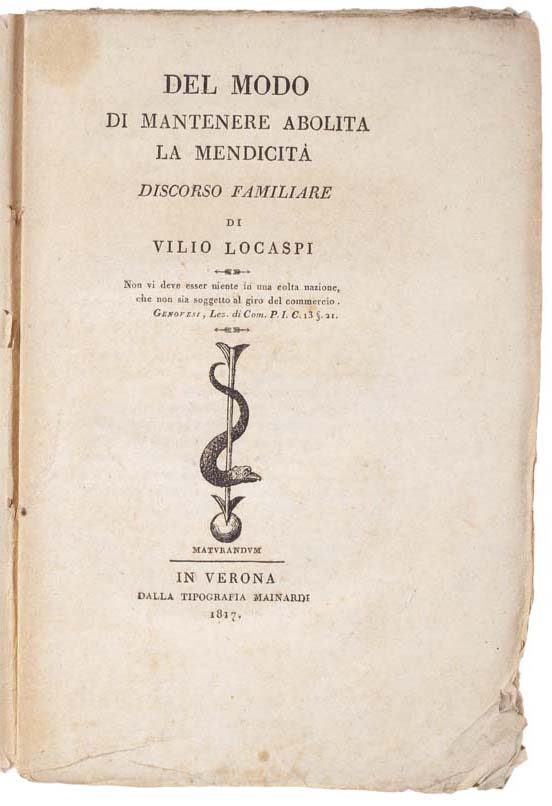 THE ABOLITION OF POVERTY [PASCOLI, Livio.] 'Vilio LOCASPI'.
Del modo di mantenere abolita la mendicità, discorso familiare.
Only edition, very rare, of this proposal for the abolition of begging, and of poverty more broadly, by the poet and essayist Livio Pascoli.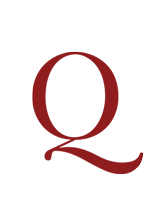 COMTE, Auguste, and Albert CROMPTON (editor).
Confessions and Testament of August Comte: and his correspondence with Clotilde de Vaux.
First edition in English of Comte's Confessions, which first appeared with his 'testament' in French in 1884. These take the form of 'Twelve Saint Clotildes', a series of annual confessions which he recited to his muse's grave. Clotilde de Vaux was a divorced woman whom Comte met in 1844 through one of his students; their first recorded letter was written in 1845, in which they are discussing Fielding's Tom Jones. Clotilde rejected Comte's love as a divorced woman and a devout Catholic, though they continued to correspond, until in the following year Clotilde died of tuberculosis, becoming a Saint of the Positivist religion. The 'Testament' is simply Comte's legal will, in which can be found the details of the bequest of his books to various disciples, including the 'small edition of the Divina Commedia, which serves me for daily use'.