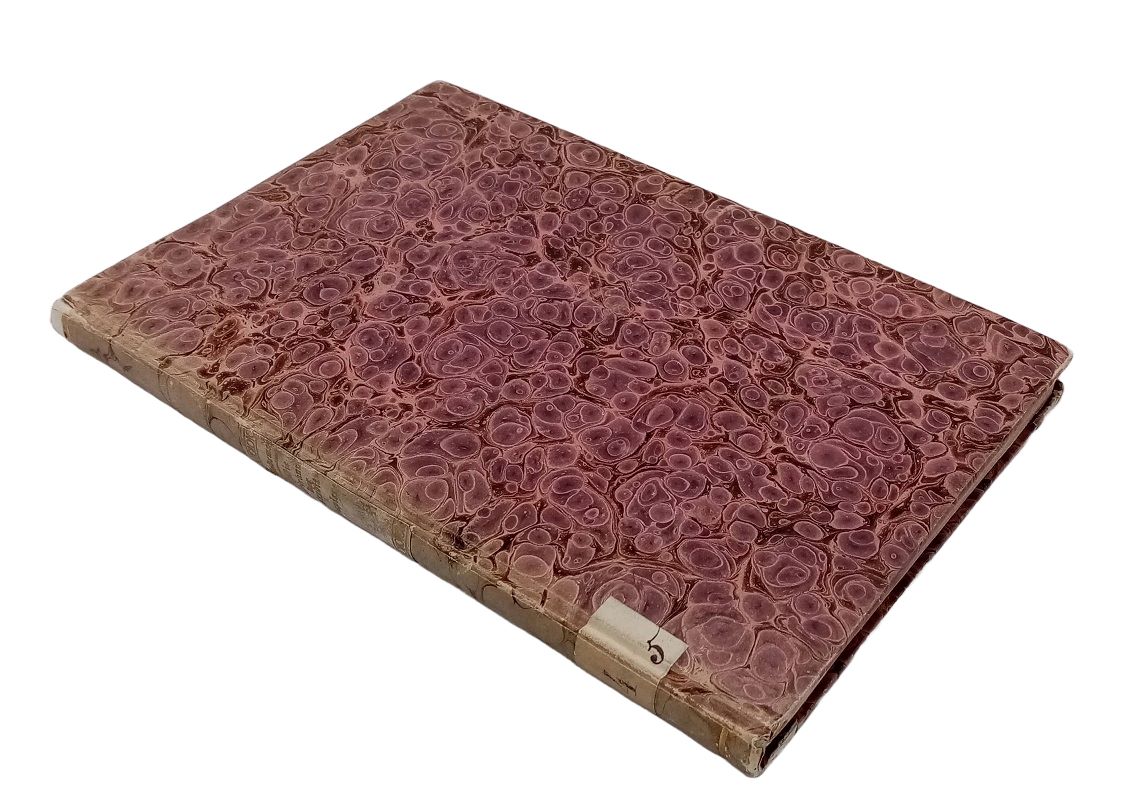 BODEMER, Heinrich.
Die Wirkungen der Creditpapiere in Bezug die Vehmehrung der Banken in Deutschland.
Leipzig, Heinrich Hubner, 1853.
8vo, pp. [ii], 120; one or two spots, some very discreet pencil marks in the margins, but a very good, crisp copy in contemporary purple marbled boards, gilt vellum label on the spine; spine sunned, corners a little rubbed; deaccession stamp of the Bayern Staatsministerium d. Handels on the title-page.
£185

Approximately:
US $250
€221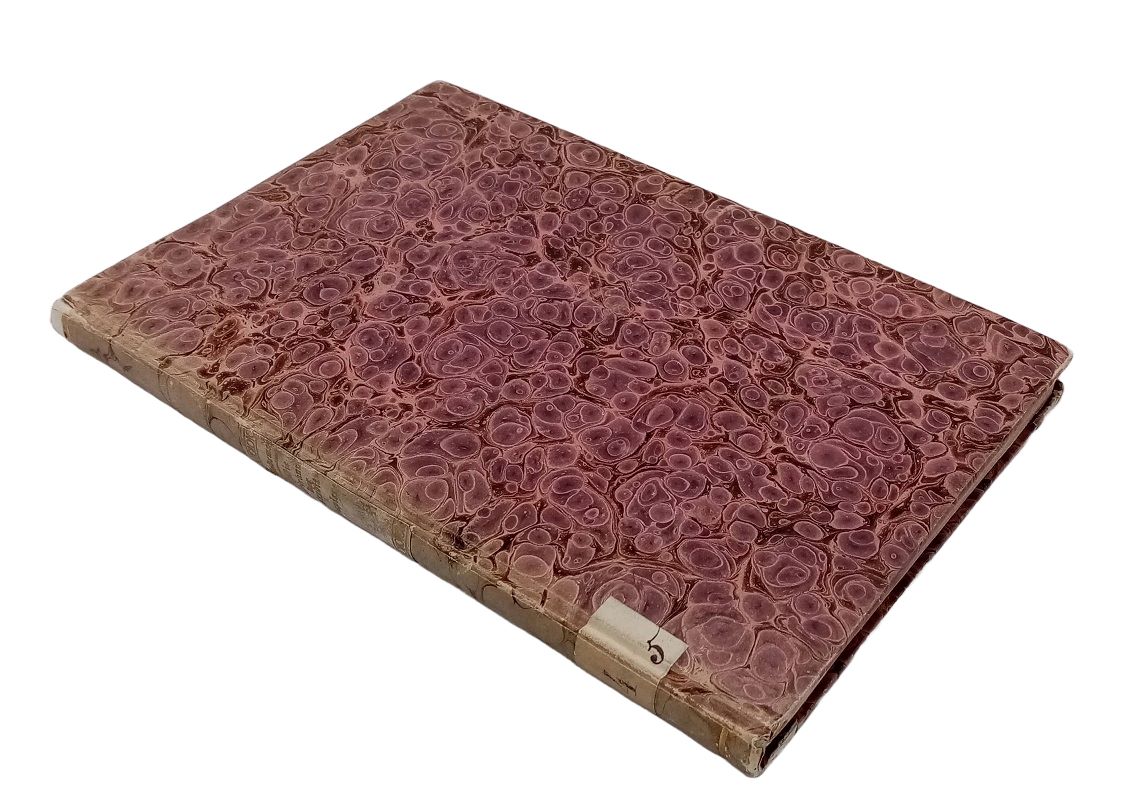 Added to your basket:
Die Wirkungen der Creditpapiere in Bezug die Vehmehrung der Banken in Deutschland.
First edition of a rare German treatise on banking, money, paper money and credit. Bodemer argues for a bettering and widening of credit in Prussia at a crucial time of its economic development, where both production and trade required ever more more advanced, unified and modern financial tools.

'Private banks developed in the late eighteenth and early nineteenth entury to finance trade and government debt. Most private bankers were individuals or family groups, or small partnerships. By the 1830s some of the larger private banking houses had pioneered the lending practices that Gerschenkron thought fostered economic development. Their range of services was more limited than the large universal banks that followed, but most private bankers offered both loans and investment-banking services and thus straddled the divide typical of banks in the United States or in Britain. The first credit bank dates to 1848, but most were formed in the 1850s and 1870s. Many credit banks were established by private bankers or groups of private bankers, and at first the credit banks carried on the basics of the private banker's business on a larger scale. … Well into the nineteenth century credit banks and private banks worked together, forming consortia for specific undertakings and later on organizing themselves into fairly stable groups led by a large credit bank' (T. W. Guinnane, Delegated monitors, large and small: the development of Germany's banking system, 1800-1914, 'Center discussion paper no. 835', Yale, 2001, p.13.

Humbert 6985. OCLC finds a single copy in the US, at Harvard. Library Hub finds copies at the BL and LSE.
You may also be interested in...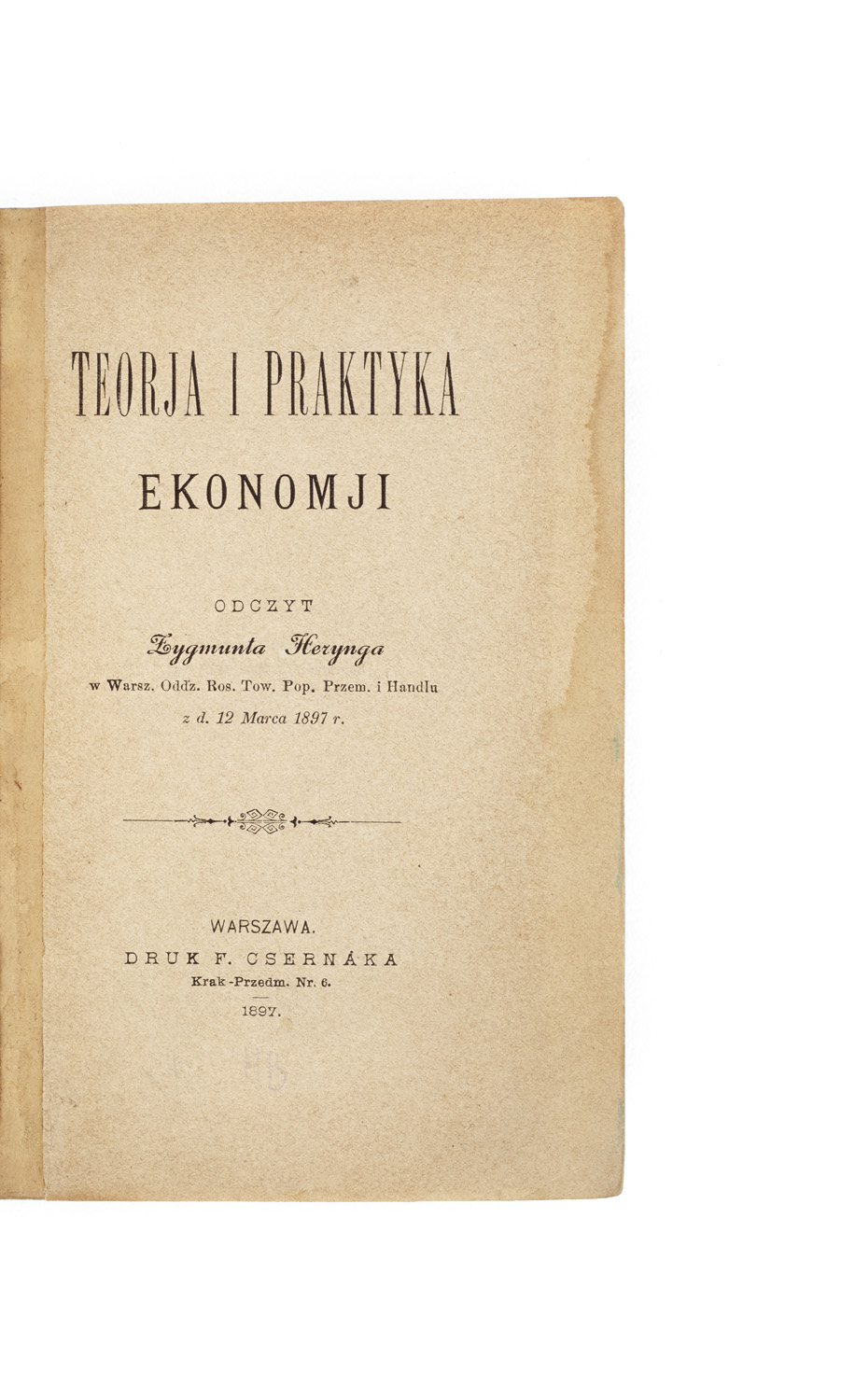 HERYNG, Zygmunt.
Teorja i praktyka ekonomji.
First edition, very rare, of Heryng's Theory and practice of economics. Zygmunt Heryng, Polish economist and political activist, was deeply concerned with economics as a science. He saw it as a systematic and conscious pursuit of efficiency in resource allocation in relation to targets. One of the categories he cherished was 'social energies', a concept he uses in relation to demand and supply, which he describes as 'mental states', or desires. Averse to the use of macro-data (average combinations and aggregate data) in the analysis of economic phenomena, Heryng believed that statistics should instead concentrate on presenting present figures and facts in the form of properly grouped raw material (micro-data), for a more precise identification of factors influencing people's behaviour.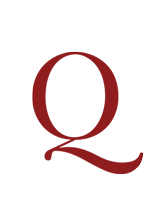 JEVONS, William Stanley.
La moneta ed il meccanismo dello scambio.
First Italian edition of 'a most readable volume' (DNB), written quite late in Jevons's life and published in English the previous year as part of The International Scientific Series. 'In preparing this volume, I have attempted to write a descriptive essay on the past and present monetary systems of the world, the materials employed to make money, the regulations under which the coins are struck and issued, the natural laws which govern their circulation, the several modes in which they may be replaced by the use of paper documents, and finally, the method in which the use of money is immensely economized by the cheque and clearing system now being extended and perfected' (Preface).