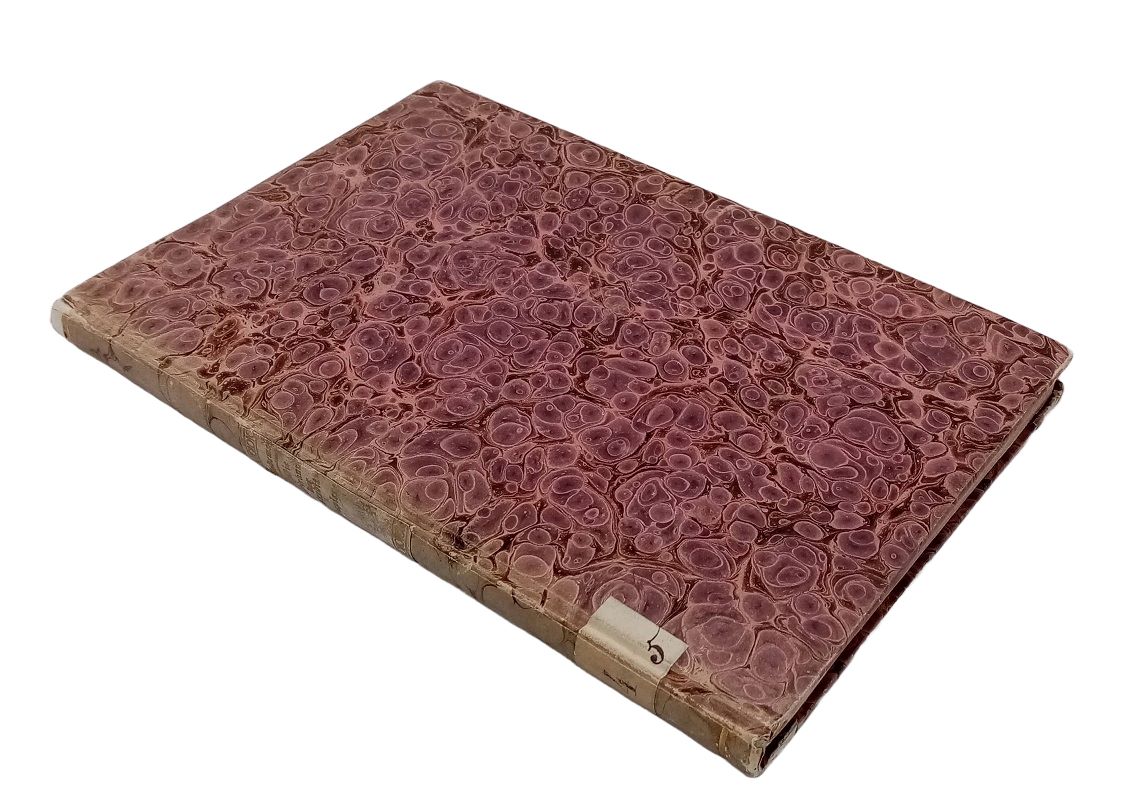 BODEMER, Heinrich.
Die Wirkungen der Creditpapiere in Bezug die Vehmehrung der Banken in Deutschland.
Leipzig, Heinrich Hubner, 1853.
8vo, pp. [ii], 120; one or two spots, some very discreet pencil marks in the margins, but a very good, crisp copy in contemporary purple marbled boards, gilt vellum label on the spine; spine sunned, corners a little rubbed; deaccession stamp of the Bayern Staatsministerium d. Handels on the title-page.
£185

Approximately:
US $225
€213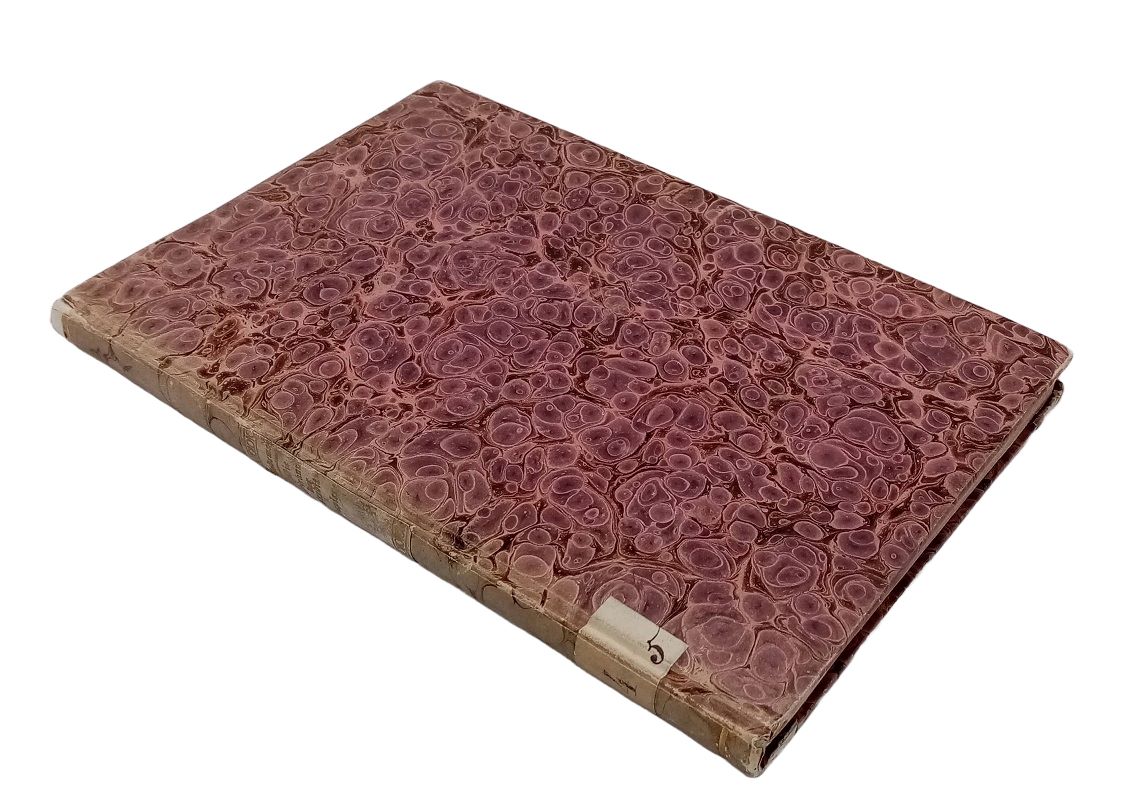 Added to your basket:
Die Wirkungen der Creditpapiere in Bezug die Vehmehrung der Banken in Deutschland.
First edition of a rare German treatise on banking, money, paper money and credit. Bodemer argues for a bettering and widening of credit in Prussia at a crucial time of its economic development, where both production and trade required ever more more advanced, unified and modern financial tools.

'Private banks developed in the late eighteenth and early nineteenth entury to finance trade and government debt. Most private bankers were individuals or family groups, or small partnerships. By the 1830s some of the larger private banking houses had pioneered the lending practices that Gerschenkron thought fostered economic development. Their range of services was more limited than the large universal banks that followed, but most private bankers offered both loans and investment-banking services and thus straddled the divide typical of banks in the United States or in Britain. The first credit bank dates to 1848, but most were formed in the 1850s and 1870s. Many credit banks were established by private bankers or groups of private bankers, and at first the credit banks carried on the basics of the private banker's business on a larger scale. … Well into the nineteenth century credit banks and private banks worked together, forming consortia for specific undertakings and later on organizing themselves into fairly stable groups led by a large credit bank' (T. W. Guinnane, Delegated monitors, large and small: the development of Germany's banking system, 1800-1914, 'Center discussion paper no. 835', Yale, 2001, p.13.

Humbert 6985. OCLC finds a single copy in the US, at Harvard. Library Hub finds copies at the BL and LSE.
You may also be interested in...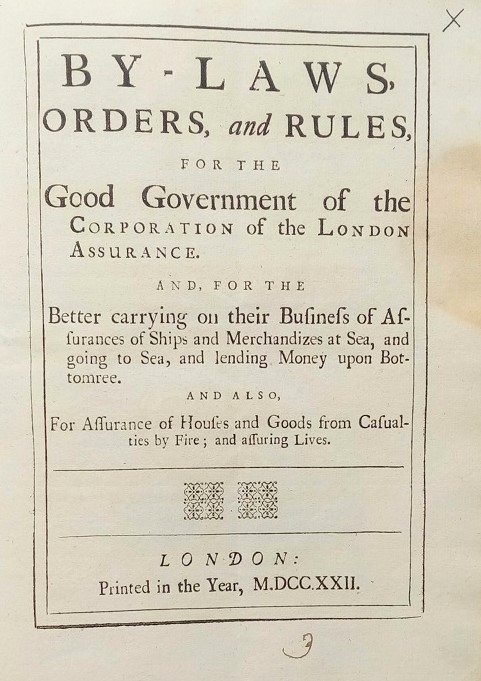 [LONDON ASSURANCE CORPORATION.]
By-laws, orders, and rules, for the good government of the corporation of the London assurance. And, for the better carrying on their business of assurances of ships and merchandizes at sea, and going to sea, and lending money upon bottomree. And also, for assurance of houses and goods from casualties by fire; and assuring lives.
First edition of the by-laws of the London Assurance Corporation, which, along with The Royal Exchange Assurance Corporation, was constituted and granted sole rights, excepting private individuals, to the granting of assurance and bottomry by 'The Bubble Act' of 1720. The right to self-govern, reflected in the pamphlet offered here, was also granted in 'The Bubble Act' of 1720 which specified that after three years of control by Crown-appointed governors and directors, the members of the corporation would be free to set their own by-laws and elect their own leadership. The by-laws cover use of the company seals, company cash, the price of share transfers, registering probates of wills, making receipts and payments, company elections, absentee directors, directors taking 'presents, fees, or rewards', officers or servants taking 'unwarrantable fees', procedure for questions asked in general courts, procedure for addressing questions, the penalty for breaking the by-laws, and the yearly salary of governors and directors.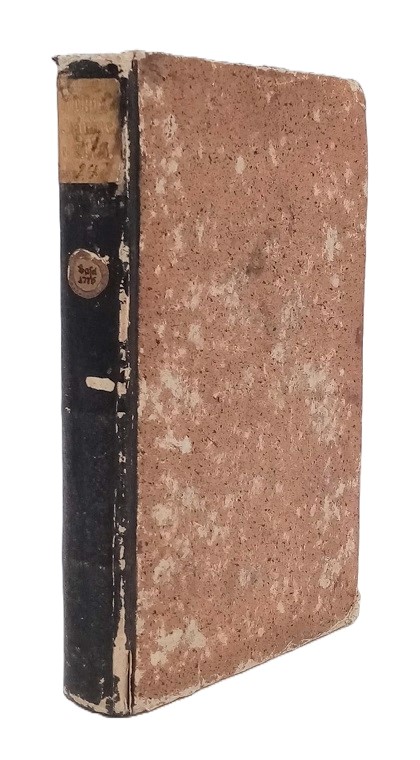 'THE DREAMS OF A FRIEND OF MANKIND' [ISELIN, ISAAK].
Träume eines Menschenfreundes. Erster Theil.
First edition, part one only (very rarely to be found complete with both parts), of the most mature expression of Iselin's anti-Rousseau republicanism, a social 'dream' of great articulation and -arguably- applicability, residing confidently on the borderline between utopia and reformism, and the author's principal work on physiocracy.