BOLZANI, A. M.
Wegweiser zum Seidenbau für Nord-Deutschland und insbesondere für Preussen.
Berlin, Vereinsbuchhandlung, 1831.
8vo, pp. xvi, 317, [1], with engraved frontispiece and folding litho plate; an excellent copy in contemporary marbled boards, spine with orange label, red edges. Contemporary stamp of Mersenburg library on verso of title
£275

Approximately:
US $345
€305
Added to your basket:
Wegweiser zum Seidenbau für Nord-Deutschland und insbesondere für Preussen.
First edition. Bolzani, originally from Como in Italy, was a picture- and print-dealer in Berlin who also ran a successful silkworm cultivation enterprise. His book deals with all aspects of sericulture. Bolzani was especially keen to have Prussian state funding for silkworm cultivation and corresponded in that matter with various Prussian officials.

The frontispiece to the work is presumably a reproduction of a print Bolzani had in stock when the book went to press. Curiously its subject matter has no connection with sericulture. The folding litho at the end illustrates the instruments used in silkworm cultivation.

RLIN only locates the Michigan copy; not in OCLC.
You may also be interested in...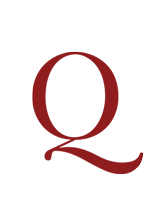 CECI, Carlo.
Piccoli Bronzi del Real Museo Borbonico … descritti e disegnati da Carlo Ceci.
Second edition (with three extra plates) of this exhibition catalogue of ancient artefacts excavated from Pompeii and Herculaneum on display at the Real Museo Borbonico (today Museo Nazionale) in Naples, and here illustrated and described by its curator, Carlo Ceci. The plates display a mixture of decorative bronzes, ornamental armour and weaponry, votive offerings, as well as more mundane items such as tools. Ceci was particularly interested in everyday objects used by Roman women, such as kitchen utensils, cosmetics, and toiletries.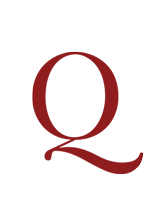 HOOPER, Luther.
Hand-loom weaving plain & ornamental ... with line drawings by the author & Noel Rooke: also collotype illustrations from ancient and modern textiles.
First edition, the copy owned and used by Ethel (later Mary) Gill (1878-1961), wife of Eric Gill (1882-1940), and later by their second daughter Petra (1906-1999). Petra was born the year before the Gills moved to Ditchling in Sussex, where they established a remarkable, largely Catholic, community of artists and craftsmen. Petra – her father's muse as an adolescent – learnt to weave at Ditchling in Ethel Mairet's workshop and later taught spinning and weaving herself at the short-lived boarding school established by Gill at Capel-y-Ffin in the early 1930s. Having broken off her engagement with the painter and poet David Jones, Petra married the letterer, engraver and cartoonist Denis Tegetmeier in 1930, weaving her own wedding dress.