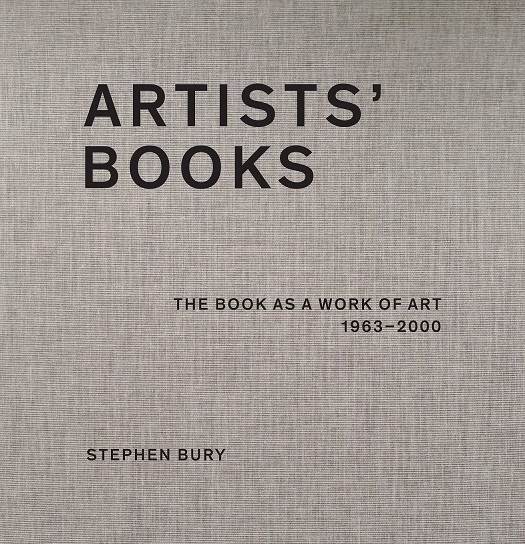 BURY, Stephen.
Artists' books: the book as a work of art, 1963-2000.
London, Bernard Quaritch Ltd, 2015.
Small 4to, (232 x 228 mm), pp. 258 (including over 130 illustrations); cloth-bound.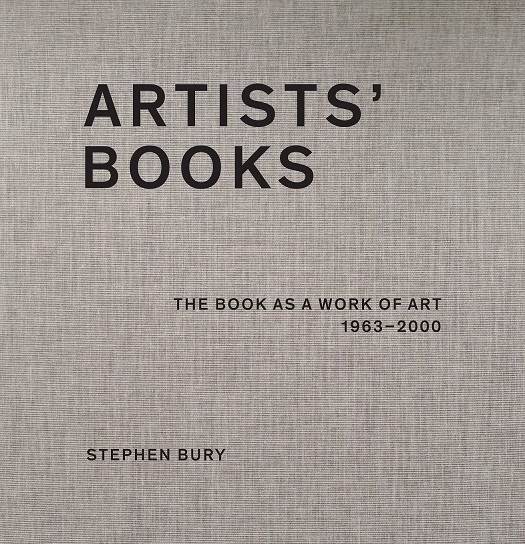 Added to your basket:
Artists' books: the book as a work of art, 1963-2000.
The history of artists' involvement with the book format between 1963 and 2000 includes a fascinating range of artists and movements from Mallarmé to the Piece of Paper Press via Cubism, Futurism, Dada, Fluxus and conceptual art. This second edition includes updated text with new bibliographic descriptions of 600 key artists' books and over 130 new, full-page, colour illustrations taken from the internationally renowned Chelsea College of Art & Design Library collection. It is an indispensable resource for the definition and classification of artists' books by a renowned scholar in the field.

Dr Stephen Bury is the Andrew W. Mellon Chief Librarian, Frick Art Reference Library, New York. Previous publications include 'Artists' Multiples' (2001) and 'Breaking the Rules' (2007).

ISBN 978-0-9563012-9-1
You may also be interested in...
JACOBSON, Ken, and Jenny JACOBSON.
Carrying Off the Palaces: John Ruskin's Lost Daguerreotypes.
The inspiration for this book was a remarkable discovery made by the authors at a small country auction in 2006. One lightly regarded lot was a distressed mahogany box crammed with long-lost early photographs. These daguerreotypes were later confirmed as once belonging to John Ruskin, the great 19th-century art critic, writer, artist and social reformer. Moreover, the many scenes of Italy, France and Switzerland included the largest collection of daguerreotypes of Venice in the world and probably the earliest surviving photographs of the Alps.
FREEMAN, Arthur.
Bibliotheca Fictiva: a Collection of Books and Manuscripts Relating to Literary Forgery 400 BC – AD 2000.
An inventory of books and manuscripts relating to literary forgery. Spanning some twenty-four centuries, the book seeks also to define and describe the controversial genre it represents. Individual entries offer specific commentary on the forgers and their work, their exposers and their dupes. A broad prefatory overview surveys the entire field in its topical, historical, and national diversity.