CAMPBELL, Thomas.
Autograph letter, signed, to the novelist and socialite Lady Morgan, explaining why he cannot join her party.
'Wednesday Morning', no date, but late 1840.
1 page, 8vo., signed at the foot; in very good condition.
£175

Approximately:
US $229
€195
'I have been dying also several times during the last six months – I hope however to survive a few weeks when I shall be nearer to you when, in my new house in Victoria Square, I shall hope to see you frequently.' Campbell suffered increasing ill health towards the end of his life, but continued to publish. In the winter of 1840 he moved to Victoria Square: 'At present I am getting slowly through the press – with my Life of Petrarch – which will be out next month.'
You may also be interested in...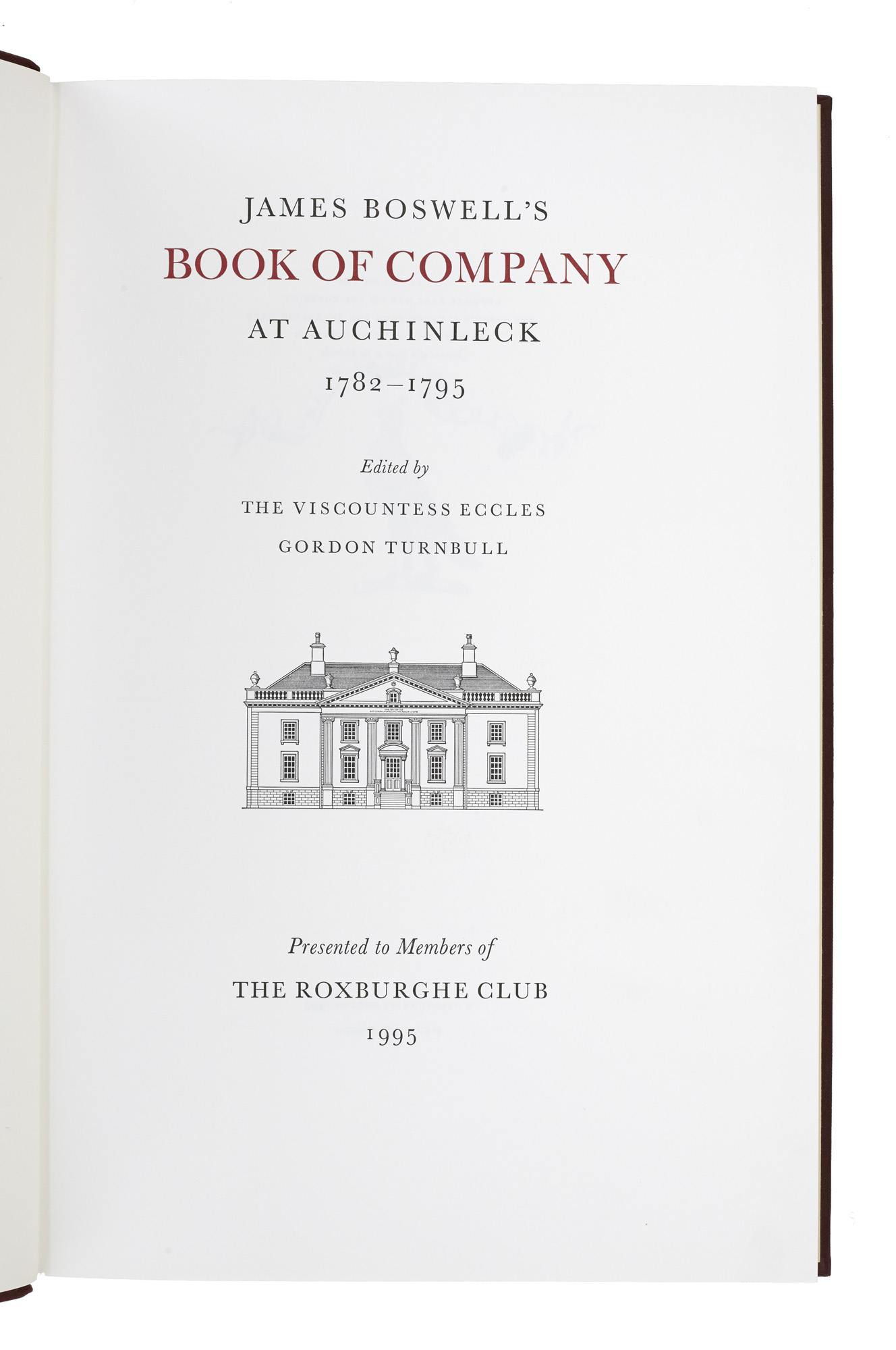 ECCLES, Mary, Viscountess, and Gordon TURNBULL, eds..
James Boswell's Book of Company at Auchinleck.
The Book of Company is much more than a visitor's book, since James Boswell comments on the men and women he met and entertained, and the occasions of his doing so, are all his own. It is therefore an important addition to his many-sided self-portrait. Beginning in 1782, two years before Samuel Johnson died, and ending five months before Boswell's own death in May 1795, it reflects Boswell's anguished uncertainties, as well as the everyday details of where he was, with whom he dined, whom he saw in the evening and – punctually recorded – how many bottles of wine and spirits were dispatched. The book is here reproduced in full facsimile, interleaved with a transcript on facing pages. At the foot of each page is a commentary, largely drawn from Boswell's correspondence and journals, which converts it into a comprehensive day by day diary of his thoughts and actions throughout the period.
SCOTT, Kathleen L., intro.
The Mirroure of the Worlde. MS Bodley 283 (England c. 1470-1480). The Physical Composition, Decoration and Illustration.
Contains a partial facsimile reproduction of a little-known manuscript (Bodleian Library, MS Bodley 283) containing illustrations by an outstanding pen artist associated with William Caxton in another manuscript. Kathleen Scott's extensive introduction, which discusses the physical characteristics of the book, its production in terms of contemporary English practice, and the Caxton Master's style, also records new discoveries concerning the Caxton Master himself and the two border illuminators who worked on the manuscript.