CAREY, Henry Charles.
Principles of social science.
Philadelphia, J. B. Lippincott, 1858-1860.
Three vols, 8vo, pp. [ii], xxii + 474; [viii], xvi + 480; [iv], xvi + 511, [1]; very faint spotting to preliminaries, but an exceptionally fresh set, in the original embossed damson cloth, spines lettered in gilt, minor rubbing and spines lightly sunned.
£1500

Approximately:
US $1961
€1659
Added to your basket:
Principles of social science.
First edition, a very attractive copy, of Carey's principal work. 'His treatment of social science was original, and led him to a series of supposed discoveries, the order of which he has stated in the introduction of his most important work The Principles of Social Science. His point of departure was a theory of value which he defined as the "measure of the resistance to be overcome in obtaining things required for use, or the measure of nature's power over man" - in simple terms the cost of reproduction. This theory Carey applied to every case of value - to commodities, services, and in some passages seemingly to man himself' (Palgrave).

IESS (1858-1860); for an account of the development of Carey's thought see Palgrave I, p. 227 and Green, Henry Charles Carey p. 50 ff.
You may also be interested in...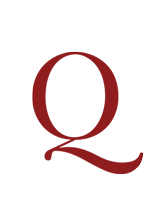 CAESAR, Caius Julius.
Rerum gestarum commentarii XIV … omnia collatis antiquis manuscriptis exemplaribus, quae passim in Italia, Gallia, & Germania invenire potuimus, docte, accurate, & emendate restituta, prout proxima pagina indicator, Eutropii epitome belli gallici ex Suetonii Tranquilli monumentis, quae desiderantur, cum doctiss. annotationibus.
First Strada edition of Caesar's Commentaries, with woodcut illustrations, annotated by the Feuillants against François Hotman. Prepared by the humanist scholar Jacopo Strada (1507 – 1588), Rab's edition prints Caesar's Commentaries with Aulus Hirtius's additions, Eutropius's epitome of Suetonius, and commentaries by Hotman, Aldus, and others. The fine series of unattributed woodcuts shows plans and views of battles, fortifications, and cities.
The present copy is from the library of the Convent of the Feuillants at Paris, established by Henri III in 1587. An austere order formed from the Cistercian reform movement of the 1570s, the Feuillants evidently disapproved of the Protestant François Hotman (1524 – 1590), striking through each appearance of his name. The celebrated monastic library, comprising some 24,000 volumes including fine manuscripts and a collection of heterodox work, was dispersed at the Revolution when the order was suppressed, though a mid-eighteenth-century catalogue survives at the Bibliothèque Mazarine.
USTC 617613; VD16 C47; Adams C61.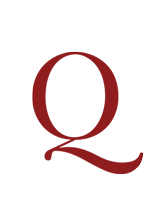 (VERSAILLES).
[PERELLE, Gabriel together with his sons Nicolas and Adam PERELLE]. A collection of plates showing Versailles, its gardens and menagerie. [Paris], N.
An interesting collection of the fine views of Versailles with which Louis XIV dazzled the rest of Europe. The landscape views of Perelle teeming with figures show the splendour of the new Versailles. The impressive scale and complex layout of the gardens is shown in a variety of views. Some of these views show different versions of the same subject. Comparing these different versions, one is able to follow the designs changes over a period of time in the ever changing landscape of Versailles. This is fascinating.