CAREY, Henry Charles.
Principles of social science.
Philadelphia, J. B. Lippincott, 1858-1860.
Three vols, 8vo, pp. [ii], xxii + 474; [viii], xvi + 480; [iv], xvi + 511, [1]; very faint spotting to preliminaries, but an exceptionally fresh set, in the original embossed damson cloth, spines lettered in gilt, minor rubbing and spines lightly sunned.
£1500

Approximately:
US $1960
€1778
Added to your basket:
Principles of social science.
First edition, a very attractive copy, of Carey's principal work. 'His treatment of social science was original, and led him to a series of supposed discoveries, the order of which he has stated in the introduction of his most important work The Principles of Social Science. His point of departure was a theory of value which he defined as the "measure of the resistance to be overcome in obtaining things required for use, or the measure of nature's power over man" - in simple terms the cost of reproduction. This theory Carey applied to every case of value - to commodities, services, and in some passages seemingly to man himself' (Palgrave).

IESS (1858-1860); for an account of the development of Carey's thought see Palgrave I, p. 227 and Green, Henry Charles Carey p. 50 ff.
You may also be interested in...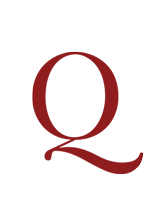 RICARDO, David.
The Works and Correspondence of David Ricardo, edited by Piero Sraffa with the Collaboration of M.H. Dobb.
First comprehensive edition of the works of the political economist David Ricardo (1772-1823).
SCHLÖZER, August, and Denis-François DONNANT (translator).
Introduction à la science de la statistique, suivie d'un coup-d'oeil général sur l'étude entière de la politique, sur sa marche et ses divisions ... avec un discours préliminaire, des additions et des remarques.
First French translation of Schlözer's Theorie der Statistik (1804). Schlözer was Achenwall's most important disciple, 'and the principal representative of the Göttingen school in that department [statistics]. He regarded statistics as a part of politics, to which it was related [in the same way as] the knowledge of the human body to therapeutics. He defined history as statistics in motion, statistics as history at rest. Schlözer is classed among the "liberal eclectics" of this century. His principal strength lay in the combination of history with political philosophy. He preached the doctrine, now universally accepted, that history has to deal with something more than military or diplomatic transactions "after the manner of the Anno-Domini men," and should present a view of the whole life of a people, and, in particular, of its economic conditions at different epochs, and of the economic consequences of political acts' (Palgrave III, p. 362).