CAREY, Henry Charles.
Principles of social science.
Philadelphia, J. B. Lippincott, 1858-1860.
Three vols, 8vo, pp. [ii], xxii + 474; [viii], xvi + 480; [iv], xvi + 511, [1]; very faint spotting to preliminaries, but an exceptionally fresh set, in the original embossed damson cloth, spines lettered in gilt, minor rubbing and spines lightly sunned.
£1500

Approximately:
US $1944
€1753
Added to your basket:
Principles of social science.
First edition, a very attractive copy, of Carey's principal work. 'His treatment of social science was original, and led him to a series of supposed discoveries, the order of which he has stated in the introduction of his most important work The Principles of Social Science. His point of departure was a theory of value which he defined as the "measure of the resistance to be overcome in obtaining things required for use, or the measure of nature's power over man" - in simple terms the cost of reproduction. This theory Carey applied to every case of value - to commodities, services, and in some passages seemingly to man himself' (Palgrave).

IESS (1858-1860); for an account of the development of Carey's thought see Palgrave I, p. 227 and Green, Henry Charles Carey p. 50 ff.
You may also be interested in...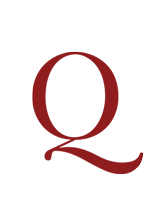 'A MINE OF ORIGINAL RESEARCH' BARTH, Heinrich.
Travels and Discoveries in North and Central Africa: Being a Journal of an Expedition undertaken under the Auspices of H.B.M's Government, in the Years 1849-1855.
First edition. Barth's unparalleled and authoritative account of western Sudan and his remarkable 10,000-mile journey from Tripoli to Timbuktu. 'Barth, during his lifetime, never received early or adequate recognition for the great work of exploration and research he undertook. […] The material he collected constitutes a mine of original research which is still, in many respects, the standard work on the subjects he covered' (The Geographical Journal, vol 132, No. 1, Mar., 1966, p.73).
PLINY UPDATED, WITH CHARMING ENGRAVINGS PLINY, the Elder.
C. Plini secundi des wijdt-vermaerden natur-kondigers vijf boecken. Handelende van de nature. I. Vande menschen. II. Vande viervoetige en kruypende dieren. III. Vande vogelen. IV. Vande kleyne beestjes of ongedierten. V. Vande visschen, oesters, kreesten ...
One of several Dutch editions of selections from Pliny's Natural History to appear in the half-century following the publication of the first Dutch translation in 1610. The present edition, like many of the others, is enlarged to include much information not available to Pliny (the additions are printed in italics). Comprising extracts from Books 7–11 of the Natural History (on human beings, quadrupeds, birds, small animals and fishes respectively), it is especially notable for the many charming engravings of exotic birds and animals, some of them newly-discovered, in particular the orangutan ('Indianschen satyr'), the armadillo, the ant-eater, the dodo, and the tree dragon.
 
COPAC records the British Library copy only. Worldcat records no copies in the US.