CAREY, Henry Charles.
Principles of social science.
Philadelphia, J. B. Lippincott, 1858-1860.
Three vols, 8vo, pp. [ii], xxii + 474; [viii], xvi + 480; [iv], xvi + 511, [1]; very faint spotting to preliminaries, but an exceptionally fresh set, in the original embossed damson cloth, spines lettered in gilt, minor rubbing and spines lightly sunned.
£1200

Approximately:
US $1634
€1348
Added to your basket:
Principles of social science.
First edition, a very attractive copy, of Carey's principal work. 'His treatment of social science was original, and led him to a series of supposed discoveries, the order of which he has stated in the introduction of his most important work The Principles of Social Science. His point of departure was a theory of value which he defined as the "measure of the resistance to be overcome in obtaining things required for use, or the measure of nature's power over man" - in simple terms the cost of reproduction. This theory Carey applied to every case of value - to commodities, services, and in some passages seemingly to man himself' (Palgrave).

IESS (1858-1860); for an account of the development of Carey's thought see Palgrave I, p. 227 and Green, Henry Charles Carey p. 50 ff.
You may also be interested in...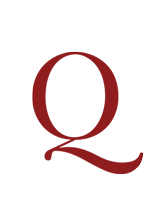 JOHNSON, Samuel.
A Dictionary of the English Language: in which the Words are deduced from their Originals, and illustrated in their different Significations by Examples from the best Writers. To which are prefixed, a History of the Language, and an English Grammar. In two Volumes.— Vol. I [-II]. The sixth Edition …
Sixth edition. This is the first London quarto edition (preceded by the Dublin quarto of 1775), the first published after Johnson's death, and the first with a portrait. Although the last edition of the Dictionary which Johnson revised before publication was the fourth (1773), he made further manuscript corrections and additions in a copy of that edition which he left in his will to Sir Joshua Reynolds, and these were incorporated into the present edition.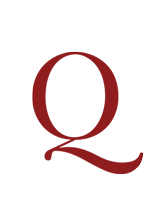 WITH PATENTS FOR ALCHEMY PRYNNE, William.
Aurum reginae; or a compendious tractate, and chronological collection of records in the Tower, and court of the exchequer concerning queen-gold: evidencing the quiddity, quantity, quality, antiquity, legality of this golden prerogative, duty and revenue of the Queen-Consorts of England. …
First edition of this defence of the aurum reginae or queen-gold, revenue raised by the king in order to fund the household of his queen consort. The puritan controversialist, politician, and legal antiquarian William Prynne (c. 1600–1669) presents a comprehensive survey of the various documents which support the practice; an appendix describes patents for finding the philosopher's stone, in order 'to transubstantiate baser metals into solid real gold and silver, to satisfie all the creditors of the king and kingdom in few years space'.