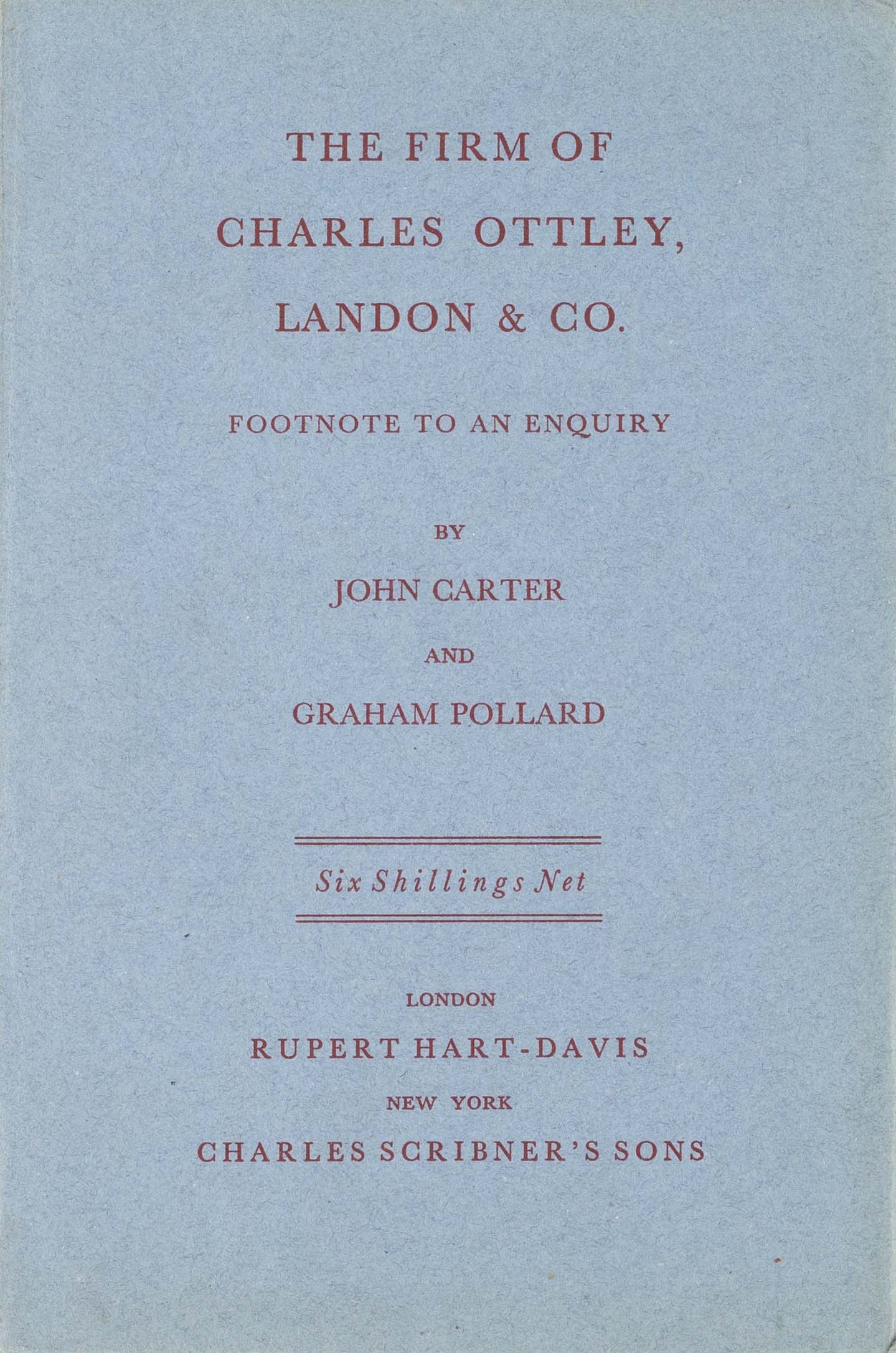 CARTER, John, and Graham POLLARD.

The Firm of Charles Ottley, Landon & Co.: Footnote to An Enquiry.
London, Rupert Hart-Davis, and New York, Charles Scribner's Sons, 1948.
8vo, pp. 95, with 3 facsimiles printed in-text; publisher's red-printed blue paper wrappers.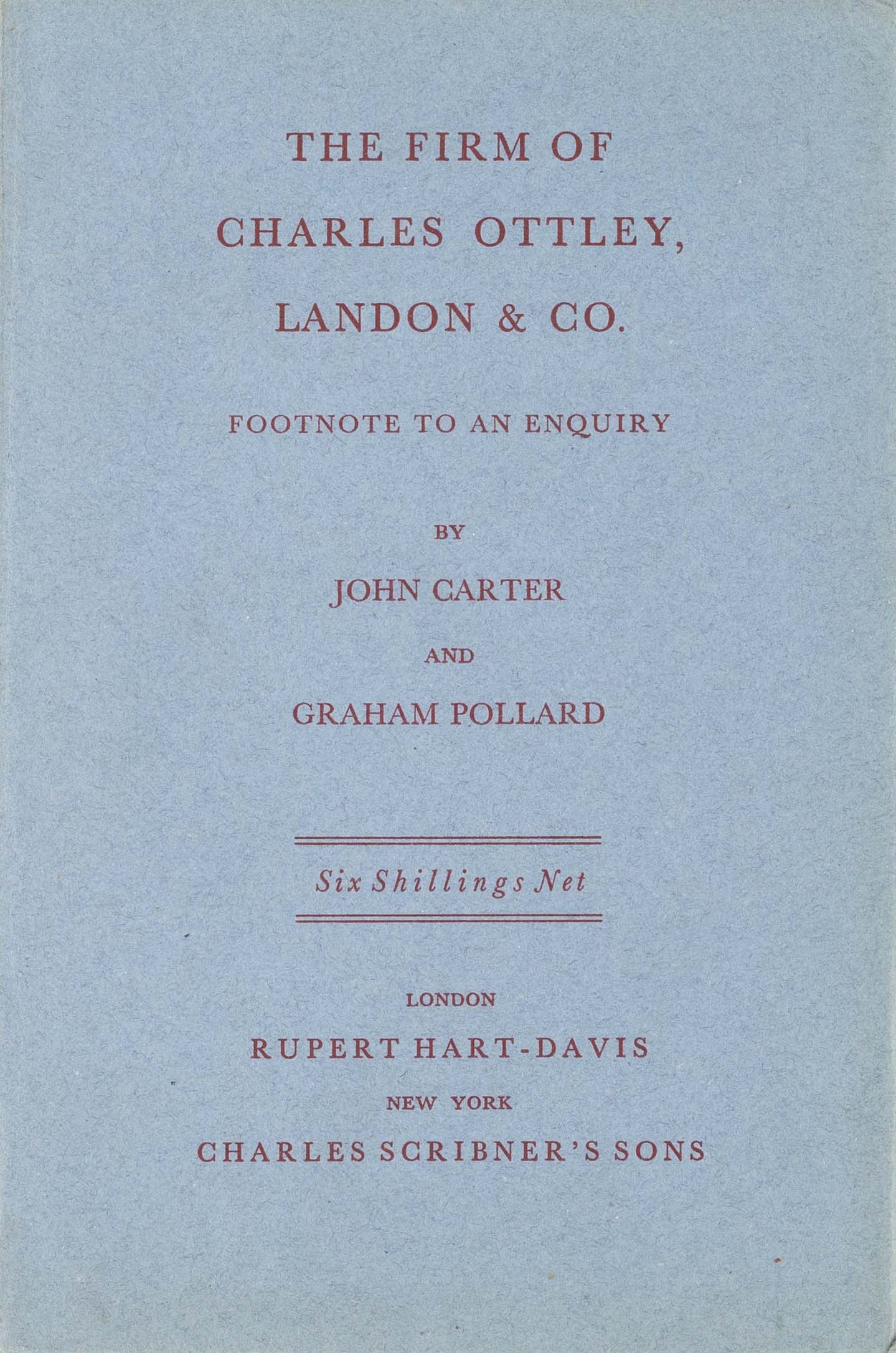 Added to your basket:
The Firm of Charles Ottley, Landon & Co.: Footnote to An Enquiry.
First edition of Carter and Pollard's further research into the forgeries of Thomas J. Wise. The authors examine pamphlets of Swinburne's poetry published under the imprint of 'Charles Ottley, Landon & Co' and expose them as the work of the book-collector and forger Thomas James Wise (1859–1937). The study reveals the extraordinary means used by Wise to use his bibliographical reputation to disguise his forgeries and establish them as authentic.
You may also be interested in...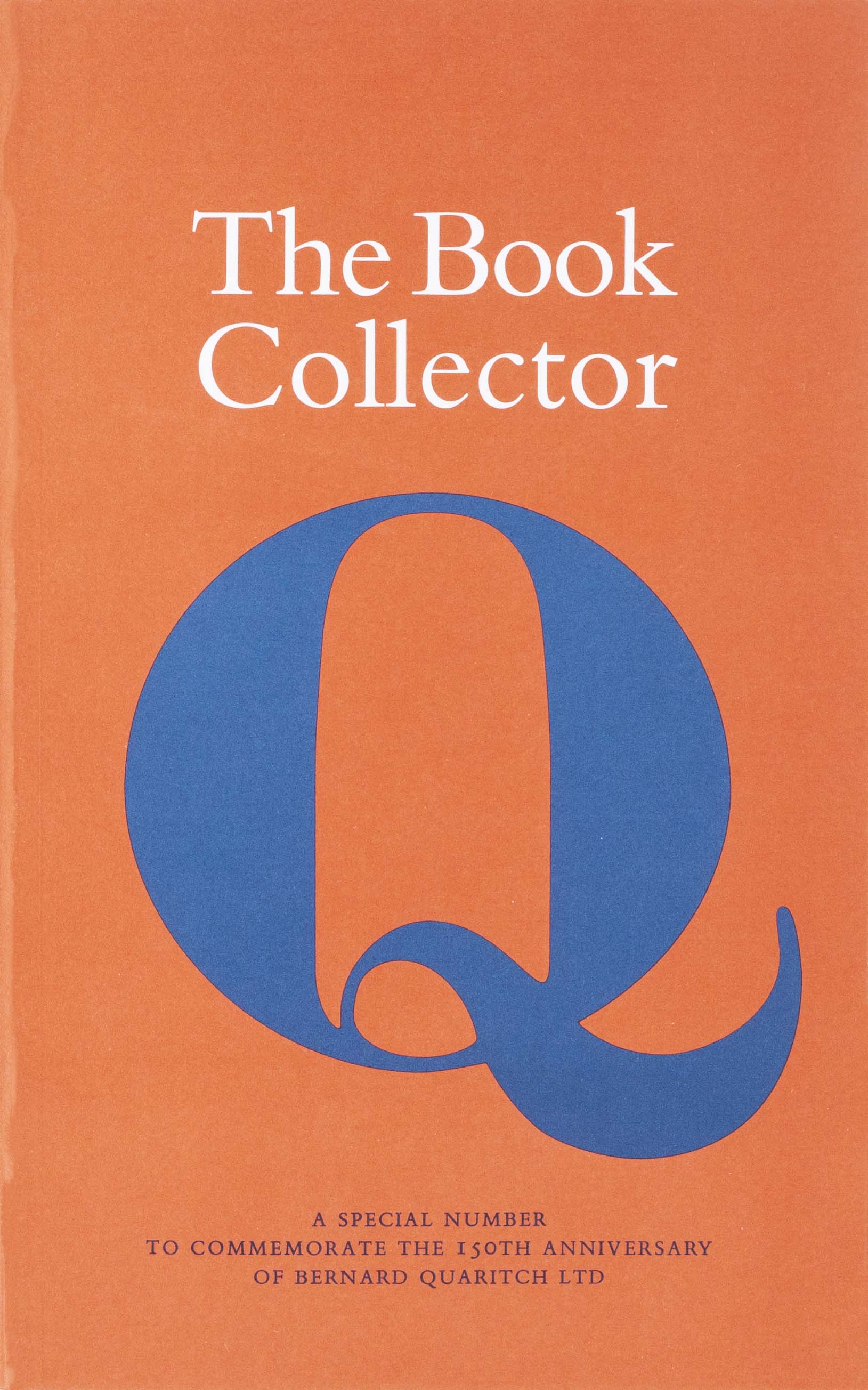 [THE BOOK COLLECTOR.]
A special Number to commemorate the 150th Anniversary of Bernard Quaritch Ltd.
A collection of essays together recounting the history of Bernard Quaritch Ltd, published by The Book Collector to commemorate the firm's sesquicentenary in 1997.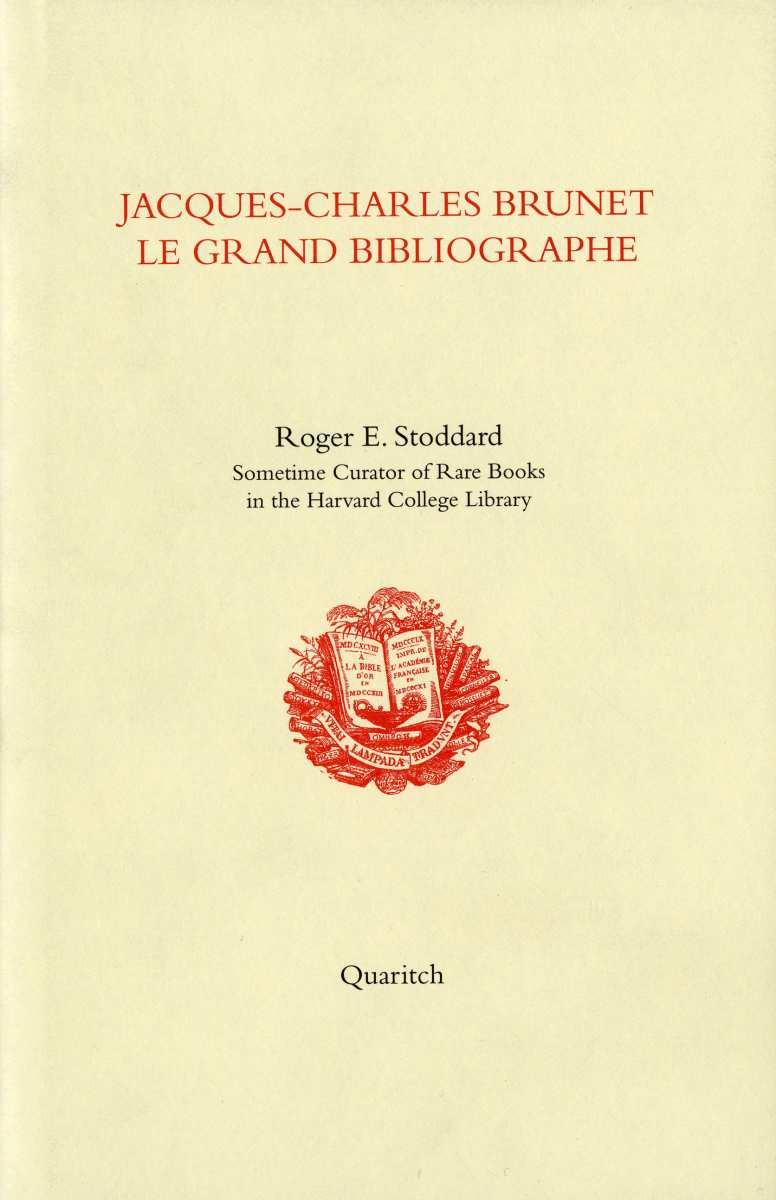 STODDARD, Roger.
Jacques-Charles Brunet, Le Grand Bibliographe. A guide to the books he wrote, compiled, and edited and to the book-auction catalogues he expertised.
As an undergraduate in Brown University Roger Stoddard operated a second-hand bookshop from his dormitory room, issuing modest catalogues while working for Goodspeed's Book Shop in the summer months. From 1958 until 1961 he assisted William Jackson, Librarian of the Houghton Library, and from 1961 until 1965 he served as Assistant Curator, then Curator of the Harris Collection of American Poetry and Plays in Brown University. In 1965 he was called back to Houghton Library where he has held various titles, retiring on 31 December 2004 as Senior Curator in the Houghton Library, Curator of Rare Books in the Harvard College Library, and Senior Lecturer on English. On 15 December 2004 he was appointed Associate of the English Department, and he continues to practice bibliography and to publish from his carrel in the book stack of the H. E. Widener Memorial Library. Works in progress include bibliographies of American poetry printed 1610–1820, William A. Alcott, Albert Cossery, and Andrée Chedid.