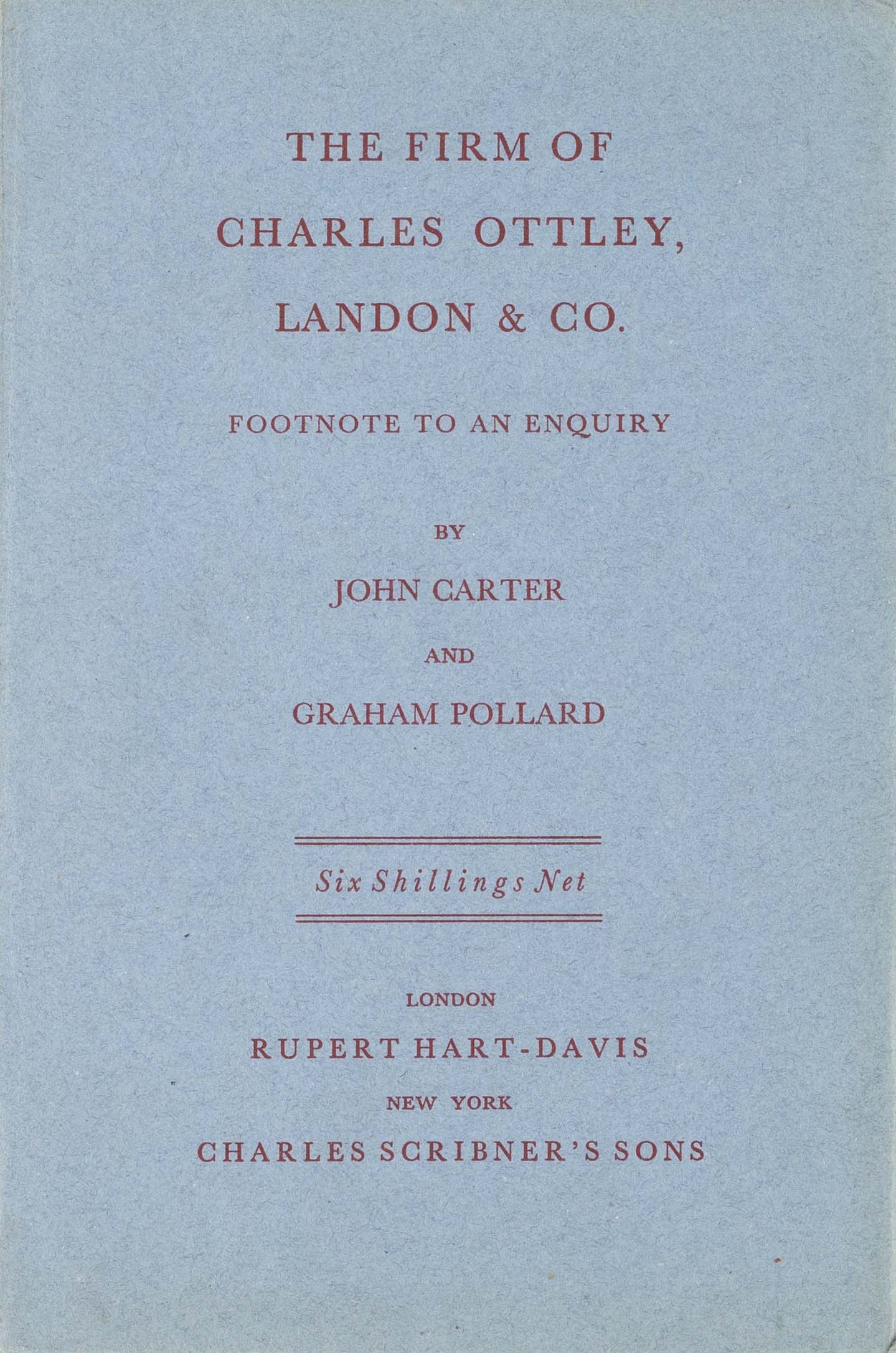 CARTER, John, and Graham POLLARD.

The Firm of Charles Ottley, Landon & Co.: Footnote to An Enquiry.
London, Rupert Hart-Davis, and New York, Charles Scribner's Sons, 1948.
8vo, pp. 95, with 3 facsimiles printed in-text; publisher's red-printed blue paper wrappers.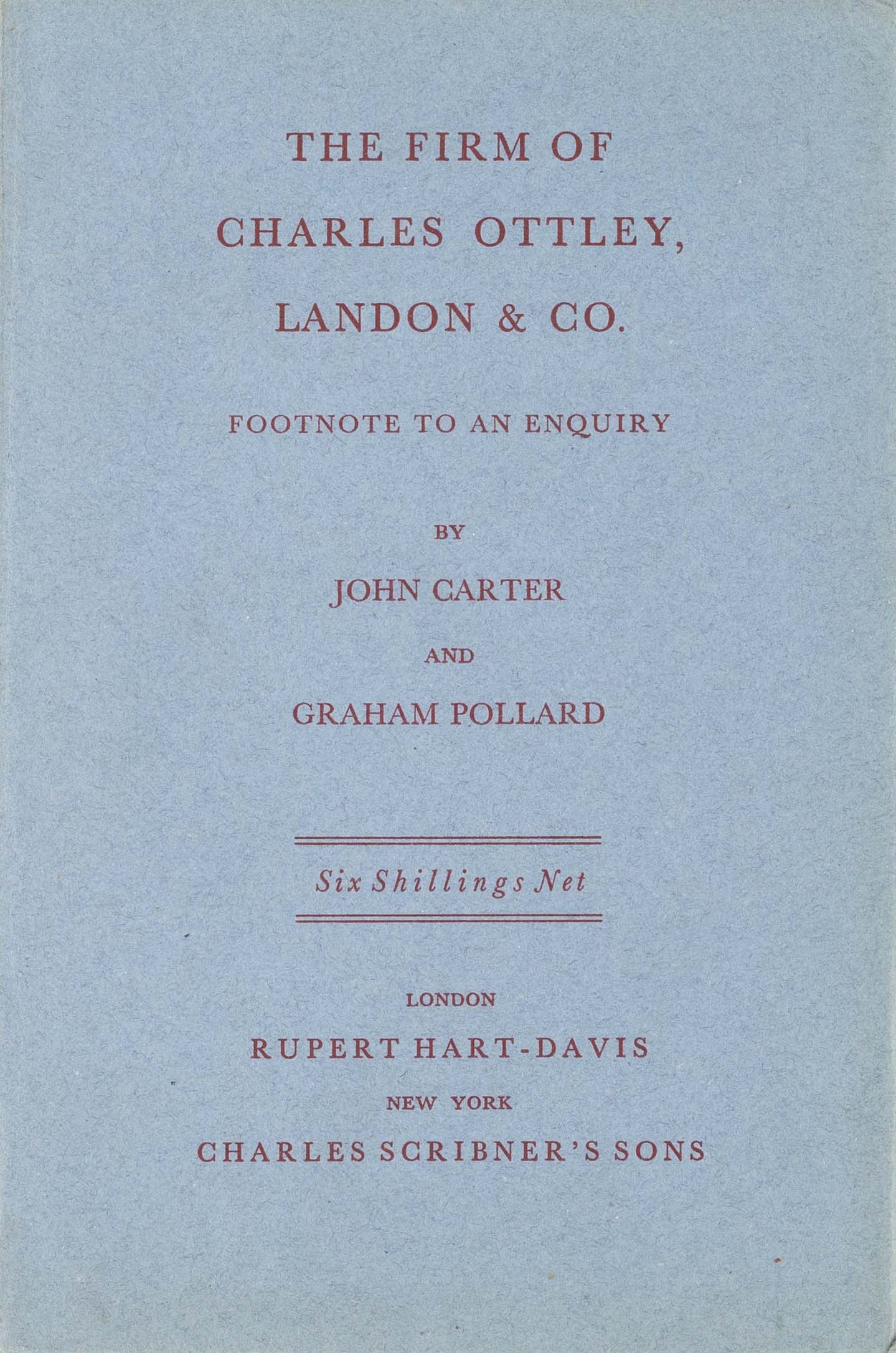 Added to your basket:
The Firm of Charles Ottley, Landon & Co.: Footnote to An Enquiry.
First edition of Carter and Pollard's further research into the forgeries of Thomas J. Wise. The authors examine pamphlets of Swinburne's poetry published under the imprint of 'Charles Ottley, Landon & Co' and expose them as the work of the book-collector and forger Thomas James Wise (1859–1937). The study reveals the extraordinary means used by Wise to use his bibliographical reputation to disguise his forgeries and establish them as authentic.
You may also be interested in...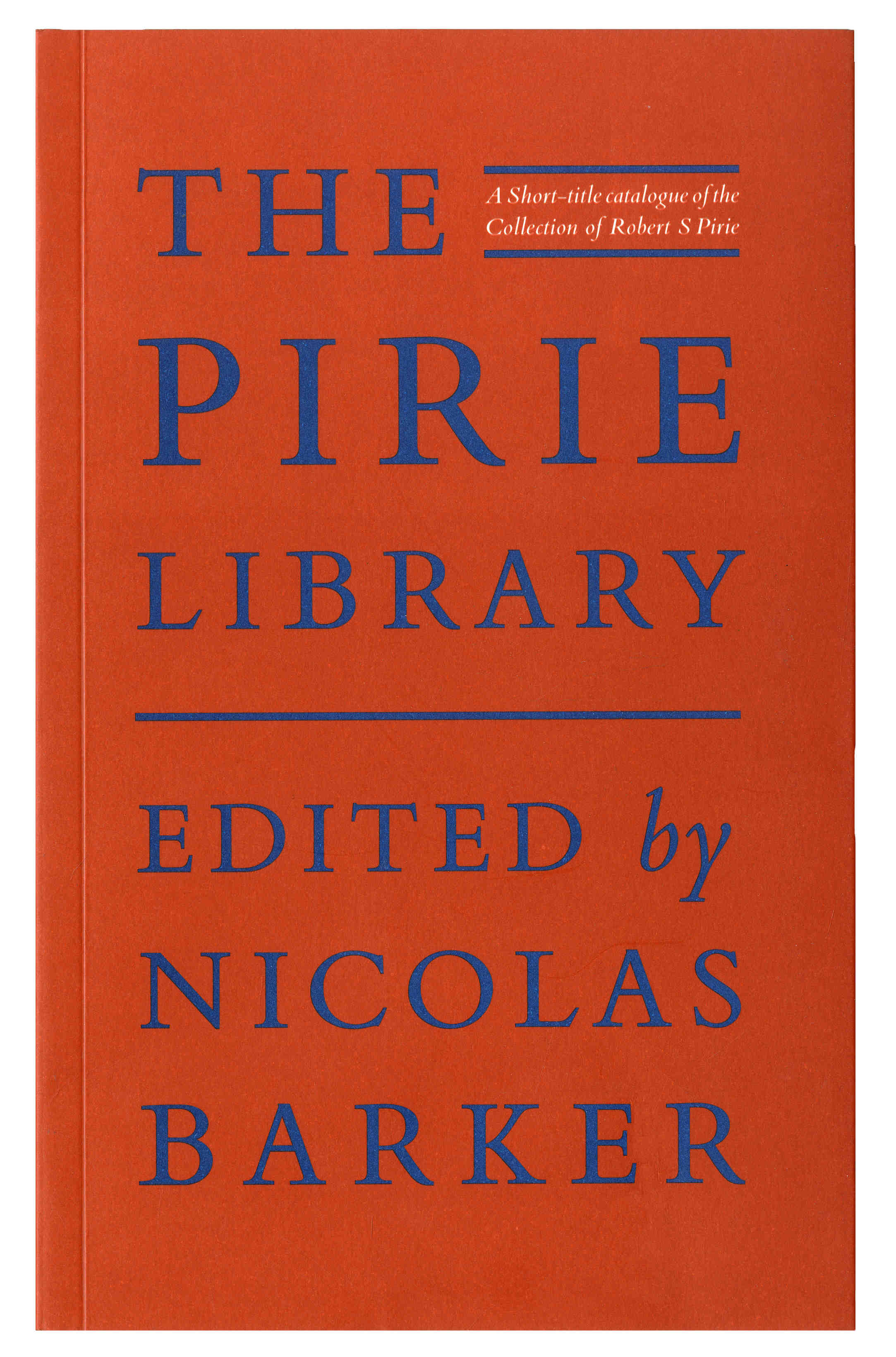 BARKER, Nicolas, ed.
The Pirie Library. A Short-Title Catalogue of the Collection of Robert S Pirie.
The library of Robert S Pirie, 'one of the finest private libraries of English literature, not just of our time but of all time' (James Stourton), was sold at Sotheby's New York on 2-4 December 2015. This account is based on Sotheby's catalogue of the sale, and augmented by Mr Pirie's acquisition cards and information supplied by Irene Adams. It contains indexes of provenances, sources, bindings, armorials and devices, & a list of prices, along with a preface and memoir by Nicolas Barker, and recollections by Nicholas Poole-Wilson.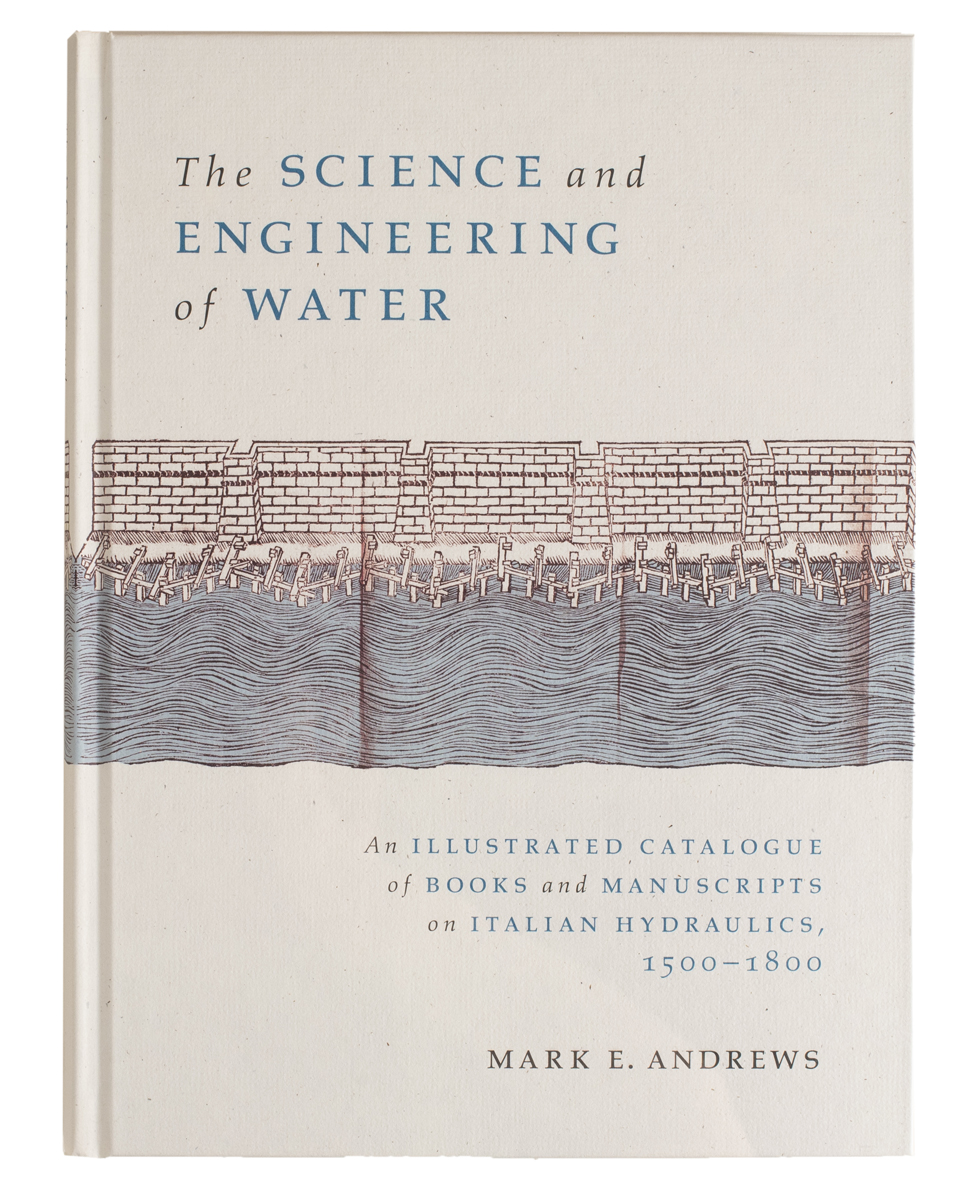 ITALIAN HYDRAULICS ANDREWS, Mark E.
The Science and Engineering of Water: An illustrated catalogue of books and manuscripts on Italian hydraulics, 1500-1800.
A lavishly illustrated catalogue, tracing the development of science and engineering through the early modern period. Some 367 printed books, manuscripts, and maps are presented in chronological order, highlighting the relationship between the evolution of ideas and the authors who documented those ideas. Drawing from Mark Andrews's larger collection of civil engineering, here we see the books, illustrations, and diagrams that formed the daily working tools of Italian scientists, engineers, and builders – from civil engineering's first printed works in the early sixteenth century to the publication of Venturi's landmark text on fundamental hydraulic principles in 1797.