[CHINESE ARTS DEALER.] ISKANDRIAN-HUPEDEN, A.
[Cover title:] 'My Treasure Box' [Title-page:] 'Some selected objects of Chinese Arts at present on Sale. We solicit enquiries…'.
Shanghai, Spring 1938.
Oblong folio, 1 leaf typescript introduction on My Treasure Box headed paper + 15 card leaves of manuscript including title-page, accompanying 56 gelatin silver prints, ranging from approximately 3 x 3 inches to 4¼ x 3 inches (7 x 7 cm. to 11 x 7 cm.) or the reverse, each numbered and described in white on brown album leaves, with tissue guards; business card of Iskandrian-Hupeden tipped in on title-page; in navy cloth-covered boards with dragon design embossed on upper cover, titled in gilt on upper cover, pocket labelled 'Address Cards' (containing six of Hupeden's cards) on front pastedown.
£1600

Approximately:
US $1953
€1792
Added to your basket:
[Cover title:] 'My Treasure Box' [Title-page:] 'Some selected objects of Chinese Arts at present on Sale. We solicit enquiries…'.
A charming and insightful trade catalogue compiled by a female Chinese arts dealer, covering porcelains, cast bronzes and irons, stone and wood sculpture, lacquered figures, furniture and screens, pottery and embroidery. The colours and dimensions are often described in the text, and the final page lists the dates of Chinese dynasties from 1122 BC and the reigns within the final Ching (Qing) dynasty.

The introductory typescript text advises customers 'All our objects are guaranteed to authentically belong to the period or reign indicated! Our prices are very moderate, fixed on our buying prices in local Dollars, which, in present circumstances in this country, are EXTREMELY FAVOURABLE to buyers, and we are thus giving our patrons the full benefit of favourable purchases at prices very considerably below the standard prices for such objects ruling in Europe and America…'

The business card which is featured on the manuscript 'title-page' indicates that My Treasure Box was situated in the Grosvenor Arcade, Shanghai. Though we have not found full biographical details of A. Hupeden, a Hupeden is referenced in China importers and exporters directory (Bureau of Foreign Trade, Ministry of Industry, 1936), and Miss A.M. Hupeden is listed in the Journal of the North-China Branch of the Royal Asiatic Society for 1938/9 (Vol 69), which seems likely to be the Mme. A. Iskandrian-Hupeden quoted on the business card.

You may also be interested in...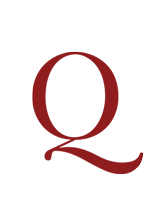 Presentation Copy, to the Producer WILLIAMS, William Carlos.
Paterson [Books 1, 2, 3 & 4].
First collected edition of Books One to Four, first edition of Book Five; inscribed on the front free endpaper of One to Four (in Williams's distinctive scrawl, in two different pens after the first ran out of ink) 'D. J. [i.e G.] Bridson with my compliments / William Carlos Williams'.
THE DAYS OF CREATION
IN AN ATTRACTIVE BINDING SCHOENAU, Johann Heinrich von. 
Betrachtungen uber die geheimbe Fürbilder, der Sechs Tage der Welt-Erschaffung, und des siebenden Tages der Ruhe, gedeutet auff die vielfältigen Bedienungen und Begegnissen der Kirch, von Anfang biss ans Ende der Welt; und auff die Wege, welche Gott hält, in Bekehrung und Heiligung eines jeden Gläubigen … 
Scarce first edition of this interesting work on the seven days of Creation, linked to the life of Christ and to the history of the Church, in an attractive eighteenth-century devotional binding.