CHOYSELAT, Prudent le.
Discours oeconomique, non moins utile que récréatif, monstrant comme de cinq cens livres pour une foys employées, l'on peult tirer par an quatre mil cinq cens livres de proffict honneste, qui est le moyen de faire profiter son argent.
Rouen, Martin le Menestrier 1612 [but ca. 1745].
16mo, pp. [ii], 45, [3]; a very good, crisp copy in contemporary calf-backed boards, spine stamped in gilt, gilt morocco lettering-piece; a few surface scuffs.
£550

Approximately:
US $777
€630
Early edition of an interesting 'way to wealth', in fact a guide to the management of poultry, first published 1569. An English translation was published in 1580 under the title A Discourse of housebandrie, described by Mary Aslin (Rothansted) as 'the first book on poultry'. Brunet, Quérard and Musset suggest the present edition is an 18th-century piracy; 'L'édition dont je parle est, selon M. Debure, une contrefaçon, ce qui n'empêche pas qu'elle ne soit fort belle...' (Musset).

Brunet I, col. 1852; Kress 319; Musset 468; Quérard VII, pp. 362-3; Goldsmiths' 8141 lists this edition as a facsimile; see Aslin, Catalogue of the printed books on agriculture published between 1471 and 1840 [in the library of Rothamsted Experimental Station], p. 27.
You may also be interested in...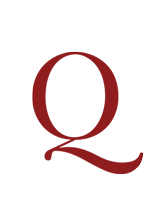 MARSHAK, Samuil and Evgney Charushin.
Les Poupons du Jardin d'Acclimatation ['Cubs in cages'].
Handsome edition of this enduringly popular classic of children's literature (first, 1935), a charming pairing of Marshak's popular verses on young animals at the zoo, newly translated into French by Alice Orane, with striking illustrations by Evgeny Charushin, leading children's animal artist of the Soviet Union. This was one of his later works, and amply demonstrates his distinctive style and prodigious talent. Fekula 5547 (Third Russian edition).
PLINY UPDATED, WITH CHARMING ENGRAVINGS PLINY, the Elder.
C. Plini secundi des wijdt-vermaerden natur-kondigers vijf boecken. Handelende van de nature. I. Vande menschen. II. Vande viervoetige en kruypende dieren. III. Vande vogelen. IV. Vande kleyne beestjes of ongedierten. V. Vande visschen, oesters, kreesten ...
One of several Dutch editions of selections from Pliny's Natural History to appear in the half-century following the publication of the first Dutch translation in 1610. The present edition, like many of the others, is enlarged to include much information not available to Pliny (the additions are printed in italics). Comprising extracts from Books 7–11 of the Natural History (on human beings, quadrupeds, birds, small animals and fishes respectively), it is especially notable for the many charming engravings of exotic birds and animals, some of them newly-discovered, in particular the orangutan ('Indianschen satyr'), the armadillo, the ant-eater, the dodo, and the tree dragon.
 
COPAC records the British Library copy only. Worldcat records no copies in the US.