ANGLO-DUTCH RELATIONS IN SURINAM
[CLIFFORD, Jeronimy].
The case of Jeronimy Clifford, merchant and planter of Surinam. Paper, No. 160.
[London, n.p., 1711].
Folio, pp. 32; several contemporary ink workings beside the printed calculations, else a clean copy; disbound.
£1250

Approximately:
US $1616
€1378
Added to your basket:
The case of Jeronimy Clifford, merchant and planter of Surinam. Paper, No. 160.
First extended account of Clifford's long-running legal battle with the Dutch West India Company in Surinam over Corcabo, his sugar plantation. The earlier publications had been just four pages long; this work furnishes us with plantation account details and testimonies, chronologically arranged with commentaries, covering the period up until 1710.

Under the terms of the Treaty of Breda (1667) English claims to Surinam were ceded to the Netherlands, but English subjects residing there retained their rights, including those of disposing of their property and removing their effects from the country. Andrew Clifford and his son Jeronimy, owners of a substantial plantation in Surinam, were prevented by the Dutch West India Company and its successor, the Chartered Society of Surinam, from taking their wealth out of the colony, which led to prolonged litigation, continued by Jeronimy's representatives long after his death in 1737.

The company resorted to particularly underhand tactics throughout the course of the affair. When Andrew Clifford first tried to sell the land in 1675 he was given a bill of exchange for the land which was not honoured when he returned home to England, forcing him to return to Corcabo allegedly for a further two years. However, once the Govenor had secured the continued stay of the Cliffords, he arranged that Jeronimy, whose plantation contributed about one sixteenth of all the sugar produced in the colony, be taxed at a higher rate, and for some of his lands to be seized and redistributed. When Jeronimy seemed about to leave for Jamaica various ruses were constructed to prevent him from removing his fortune from the colony: he was imprisoned for his refusal to take an oath which was contrary to the third article of capitulation, and a division was effected between Jeronimy and his wife in order to make her 'consent that her sister's husband, a Dutchman, might be put into the possession of Mr. Clifford's plantation, as a guardian of it for her; and because she would not consent to it, they impos'd fines upon her, for which they executed Mr. Clifford's goods' (p. 3).

Alden & Landis, 711/38; Goldsmiths' 4722. Not in Sabin.
You may also be interested in...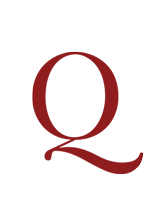 EGGERT, F.F.G.
Der gewaltsame Tod ohne Verletzung. Ein Handbuch für Criminalisten und gerichtliche Aerzte zur Untersuchung der Erhängten, Erstickten, Ertrunkenen, todtgefunden Neugebornen und Vergifteten…
Uncommon first edition of this guide for coroners and criminal lawyers to different types of violent death, by the Eisleben physician Franz Friedrich Gottlob Eggert (1778-1836).
BOTERO, Giovanni.
Della ragione di stato, libri dieci. Con tre libri delle cause della grandezza della città ... Di nuouo in questa impressione, mutati alcuni luoghi dall'istesso autore, & accresciuti di diuersi discorsi. Con due tauole ... Venice, Gioliti, 1598.


Aggiunte di Gio. Botero benese. Alla sua ragion di stato, nelle quali si tratta dell'eccellenze de gli antichi capitani, della neutralità, della riputatione, dell'agilità delle forze, della fortificatione. Con vna relatione del mare. Venice, Giovanni Battista Ciotti, 1598.
The second Gioliti edition of Botero's neglected masterpiece in the history of economics, first published in 1589, bound with the first Venice edition of the Aggiunte. Of the first work, Schumpeter writes: 'Divested of nonessentials, the "Malthusian" Principle of Population sprang fully developed from the brain of Botero in 1589: populations tend to increase, beyond any assignable limit, to the full extent made possible by human fecundity (the virtus generativa of the Latin translation); the means of subsistence, on the contrary, and the possibilities of increasing them (the virtus nutritiva) are definitely limited and therefore impose a limit on that increase, the only one there is; this limit asserts itself through want, which will induce people to refrain from marrying (Malthus' negative check, prudential check, "moral restraint") unless numbers are periodically reduced by wars, pestilence, and so on (Malthus' positive check). This path-breaking performance – the only performance in the whole history of the theory of population to deserve any credit at all – came much before the time in which its message could have spread: it was practically lost in the populationist wave of the seventeenth century. But about two hundred years after Botero [1540–1617], Malthus really did no more than repeat it, except that he adopted particular mathematical laws for the operation of the virtus generativa and the virtus nutritiva: population was to increase "in geometric ratio or progression"' (Schumpeter, History of Economic Analysis, pp. 254–5).