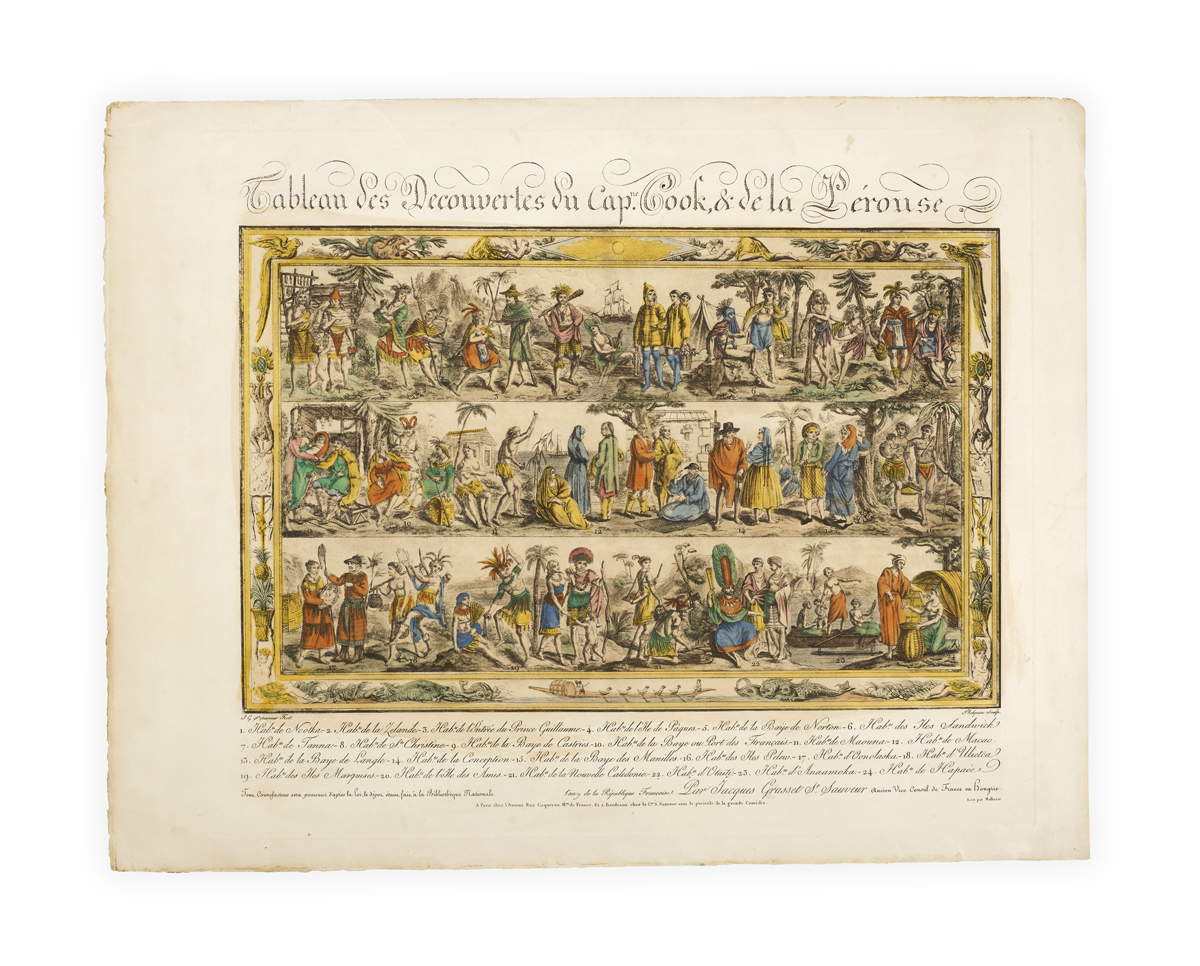 PACIFIC PRINT
[COOK, James, and Jean-François de Galaup, Comte de la PÉROUSE.]

Tableau des decouvertes du Capne. Cook, & de la Pérouse. Paris, chez l'auteur; Bordeaux, chez la Cne.
S. Sauveur, l'an 7 de la République Française [1798-1799].
Engraving on paper (watermarked 'Arches'; sheet 495 x 630 mm, plate 455 x 530 mm), title at head, large engraving to centre ('J.G. St Sauveur fecit', 'Phelipeau sculp.'), 6 lines of text below ('Ecrit par Malbeste'); with contemporary hand colouring; short closed tear to blank upper margin (not touching text, with tape repair to blank verso), some browning to verso; a very good copy.
£1500 + VAT

Approximately:
US $1888
€1749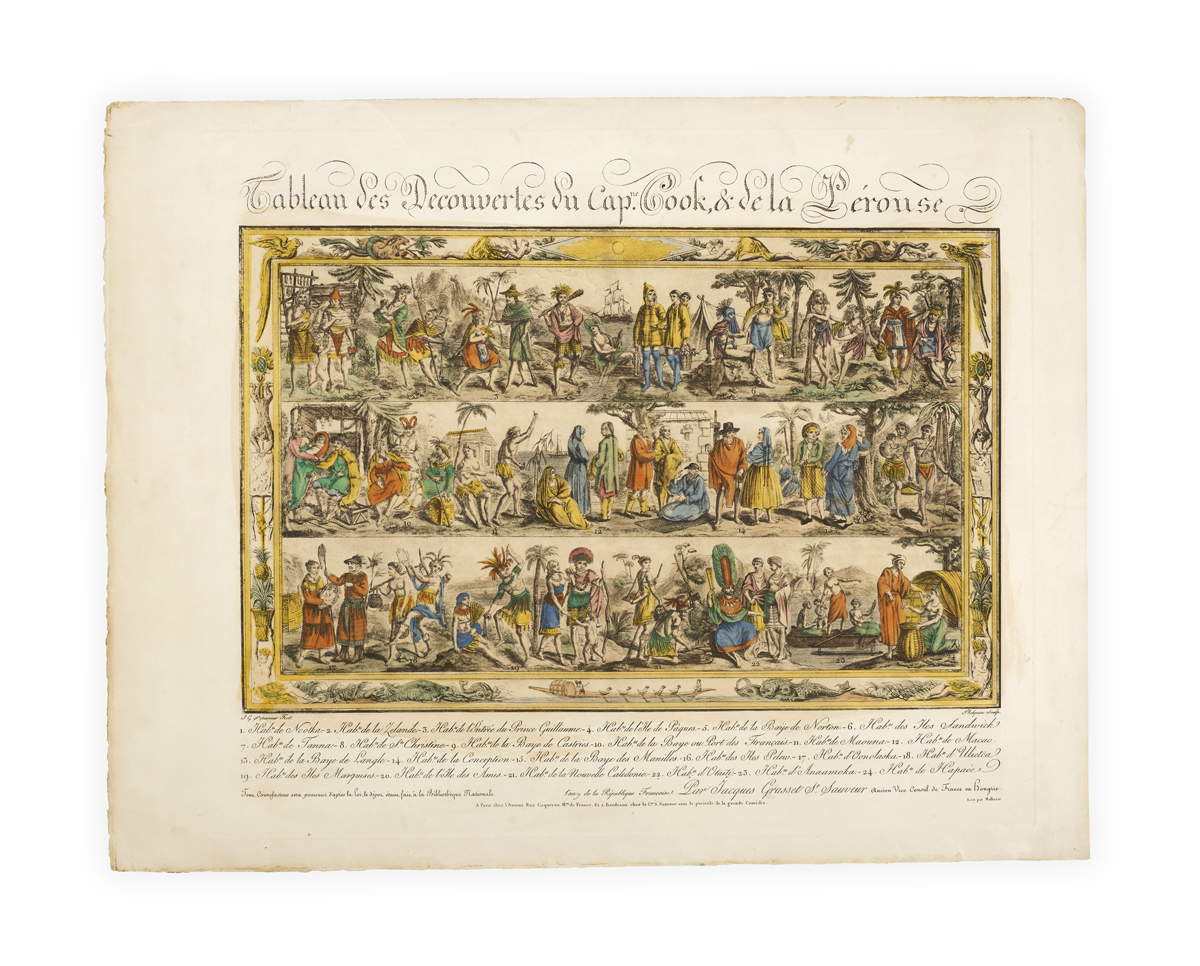 Added to your basket:
Tableau des decouvertes du Capne. Cook, & de la Pérouse. Paris, chez l'auteur; Bordeaux, chez la Cne.
A splendid hand-coloured engraving depicting indigenous peoples of the Pacific and beyond, drawn from the voyages of James Cook (1728–1779) and La Pérouse (1741–1788), and published by the Canadian-born writer, artist and diplomat, Jacques Grasset de Saint-Saveur (1757–1810).

The Tableau depicts twenty-four groups of men and women in three rows of eight, representing, to a western audience, the costumes, weapons, habitations, boats, and occupations of various indigenous peoples, framed within the local landscape. The places represented include Nootka Island, New Zealand, Easter Island, Norton Bay, the Hawaiian Islands, Tanna, Macao, Manila Bay in the Philippines, Palau, Raiatea, the Marquesas Islands, Tonga, New Caledonia, and Tahiti. The whole is set within a decorative border incorporating parrots, acrobatic monkeys with maps, pineapples, and fabulous sea beasts looming either side of a canoe.

This engraving was originally issued as one of five plates illustrating Grasset de Saint-Sauveur's five-part Tableaux des principaux peuples de l'Europe, de l'Asie, de l'Afrique, de l'Amerique, et les découvertes des Capitaines Cook, La Pérouse etc., published in Paris and Bordeaux in year VI of the French Republic (1797-8). It was subsequently reissued the following year (year VII) to accompany the booklet Histoire abrégée des découvertes des Capitaines Cook, Wilson, La Pérouse, etc.

Beddie, Bibliography of James Cook 557; Forbes, Hawaiian National Bibliography 1780–1900 I, 271 and 281.
You may also be interested in...