'THE BEST BOOK EVER WRITTEN ON PUBLIC FINANCE'
DE VITI DE MARCO, Antonio.
Principii di economia finanziaria.
Turin, Giulio Einaudi, 1939.
Large 8vo, pp. xxxii, 419, [1] blank, [4]; edges browned throughout; a good copy, uncut in the original printed stiff-paper wrappers, a little worn and chipped at extremities, lower joint cracking at foot of spine.
£150

Approximately:
US $181
€173
Added to your basket:
Principii di economia finanziaria.
Revised and definitive edition. The economist and politician Antonio De Viti de Marco (1858–1943) was Professor of Political Economy and Public Finance at the Universities of Camerino, Macerata, Piava, and Rome. He 'was not a prolific writer – he spent much time patiently revising his own works – but he exerted a fundamental influence on the typically Italian tradition of creating a "pure" theory of public finance … De Viti de Marco's name … is primarily connected with his Principii di economia finanziaria, which was the subject of various drafts and revisions in 1923, 1928, 1934 and 1939. The definitive edition of this work contains a masterly preface by Luigi Einaudi which fully upholds "for spontaneous universal recognition" the position of supremacy held by De Viti de Marco over other researchers in the field of public finance. In addition, when the book was translated into English, it was generally judged to be "the best book ever written on public finance". De Viti de Marco's Principii has been translated into all the major languages, and it embodies the most complete attempt to construct an "economic" theory of the entire financial system, whose final aim is the systematic application of the theory of marginal utility to financial problems' (The New Palgrave IV, 817).

Firpo 3050.
You may also be interested in...
INVESTMENT OPPORTUNITY FISHER, Irving.
The theory of interest. As determined by impatience of spending income and opportunity to invest it.
First edition. Fisher's Theory of Interest, a revised version of his earlier book The Rate of Interest (1907), was dedicated to John Rae and Böhm-Bawerk, and is a further development of their ideas: 'its greatness as a book lies wholly in its outstanding pedagogic qualities... [which] amounted to the demonstration that the real rate of interest is determined by both demand and supply, by the demand for production and consumption loans on the one hand and the supply of savings on the other' (Blaug).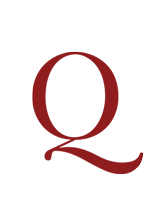 'ONE OF THE MOST INVENTIVE PRE-20TH CENTURY AMERICAN ECONOMISTS' HADLEY, Arthur Twining.
Economics. An account of the relations between private property and public welfare.
First edition. 'In Economics Hadley went further than Marshall by explicitly developing the interrelations between property rights, economic evolution and economic efficiency. Hadley utilized the real world examples of the fisheries and mining to demonstrate the impact of ill-defined property rights on depletable resources, emphasizing the necessity of altered systems to obtain optimal resource use and allocation. This contribution, along with his prophetic analyses of transport market structure, establishes Hadley as one of the most inventive pre-20th century American economists' (The New Palgrave).