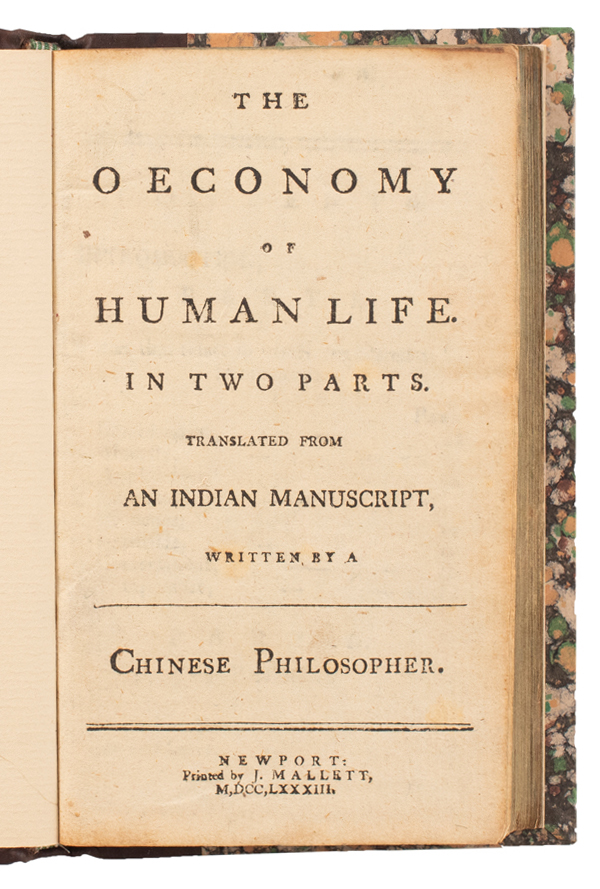 RARE ISLE OF WIGHT IMPRINT
[DODSLEY, Robert, et al.] 

The Oeconomy of Human Life, in two parts, translated from an Indian manuscript, written by a Chinese philosopher. 
Newport, J. Mallett, 1783. 
8vo, pp. 141, [1]; some light uniform toning, but a very good copy in modern leather-backed boards with marbled sides, panelled spine tooled in blind, gilt green morocco lettering-piece.
£450

Approximately:
US $551
€523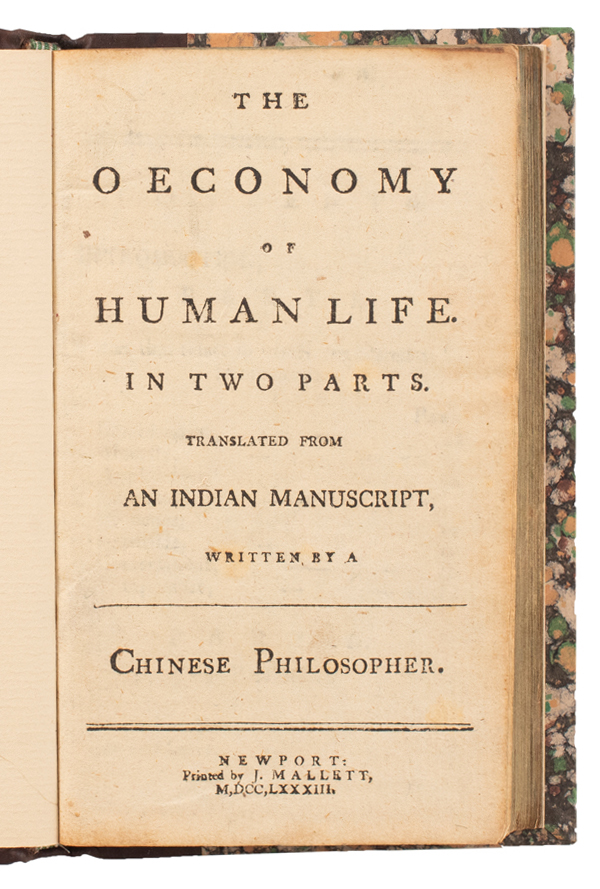 Added to your basket:
The Oeconomy of Human Life, in two parts, translated from an Indian manuscript, written by a Chinese philosopher. 
Rare printing, undertaken in Newport on the Isle of Wight by James Mallett.  Only nine publications are listed in ESTC as Mallett, Newport: mostly occasional endeavours, undertaken in 1767, 1770, 1782, 1783 (two publications, including ours), 1784 and 1789 (three publications), and almost all consisting of ephemeral imprints or short works of local interest. This is by far the longest, and therefore the most financially risky, of all his editions. 

The Oeconomy of Human Life presents itself as an English translation of an ancient Indian text found by a Chinese scholar in Lhasa, and is a collection of aphorisms on duties presented very much in the Enlightenment tradition of supposedly Oriental texts produced by European authors: Montesquieu's Lettres persanes (1721) and Oliver Goldsmith's Citizen of the World (1760-1761) being two notable examples.  Almost certainly written by Robert Dodsley (1704–1764), and published first in 1750, the book became an eighteenth-century bestseller, and by the end of the century some two hundred editions had been published in England, Ireland, and America, and it had been translated into many European languages ranging from Latin, Welsh and Gaelic to French, Italian and Hungarian. 

ESTC T82633 (two copies only, BL and Bodleian).  OCLC finds a single copy, at the National Library of Scotland. 
You may also be interested in...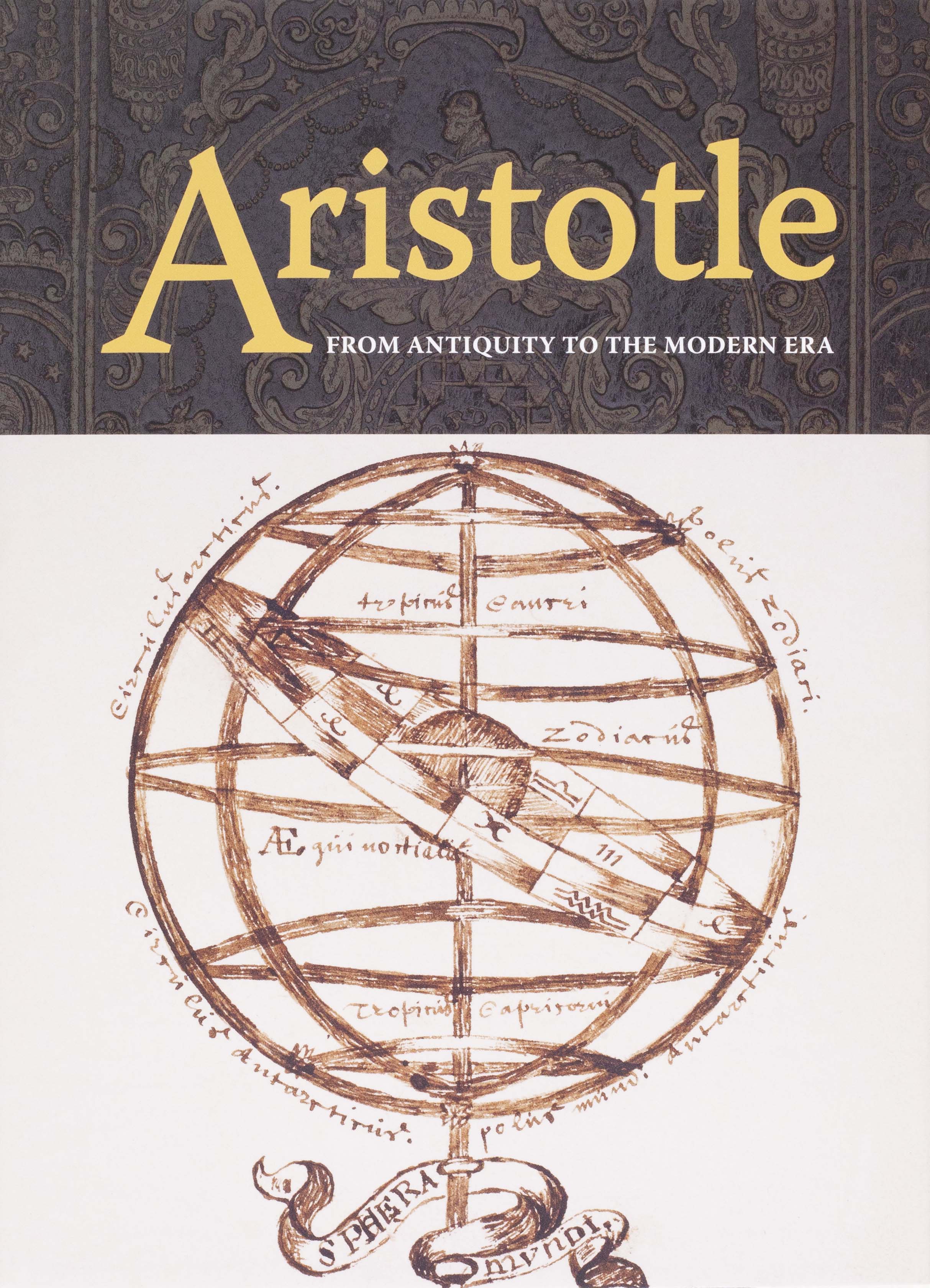 Aristotle: From Antiquity to the Modern Era.
Preface by Martin J. Gross. Essays by Benjamin Morison and Barbara Scalvini.
Aristotle's influence towers over western philosophy and science. His astonishing range and depth – philosophy and logic, the physical and natural sciences, ethics and politics – make him indisputably the most important intellectual figure in the western tradition before the modern age.
EX BIBLIOTHECA BAGOT OF BAGOT'S BROMLEY HALE, Matthew, Sir.
Contemplations moral and divine, in two Parts.
An early eighteenth-century edition of Hale's Contemplations in attractive contemporary English morocco. Though first and foremost a jurist, judge, and Commonwealth parliamentarian, Matthew Hale (1609–1676) wrote widely and extensively on other subjects: his Contemplations, first published anonymously in 1676, offer an epitome of his religious views which remained in print through much of the following century.