DORDOGNE.
A collection of photographs of caves in the Dordogne.
[France, c. 1900].
8 numbered photographs (224 x 170mm.), mounted on contemporary grey-blue boards, with pencilled annotation on the verso.
£150

Approximately:
US $206
€175
Added to your basket:
A collection of photographs of caves in the Dordogne.
A collection of photographs of the Paleolithic grottes and abris of the Les Eyzies district of the Dordogne, first excavated by Lartet and Christy in the 1860s. The photographs show the hillsides where the caves are situated, with individual houses or whole villages built into the mountains, the occasional farmer in hobnailed boots in the background. The views are of Laugerie Haute and Basse, Les Eyzies, La Madeleine, Mousteer, Cro-Magnan, and Font de Gaume (discovered in September 1901).

The existence of Paleolithic art was first established in a number of caves and rock shelters in southwest France in the early 1860s, but only "in 1902 was the existence of cave art officially recognized by the archaeological establishment" (Oxford Companion to Archaeology, pp. 595). The 1907 edition of Baedeker, the first to mention the caves, still does not mention the paintings and engravings found within them.
You may also be interested in...
FREE WILL, PROVIDENCE: THE EARLY FRAMING OF A PHILOSOPHICAL ISSUE PROSPERUS AQUITANUS (Prosper of Aquitaine).
Opera.
First edition of the collected works of the Early Christian author Prosper of Aquitaine (390–465), a disciple of St Augustine and the first continuator of Jerome's Universal Chronicle.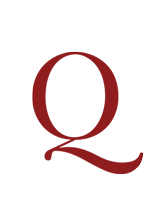 [WARREN, Samuel.]
Ten Thousand a-Year.
First English (and first authorised) edition of an influential legal novel, a satire in which a young upstart, Tittlebat Titmouse, discovers he is worth the massive endowment of the story's title, and must defend himself against a host of avaricious villains of the legal profession bearing equally ridiculous names, such as Bloodsuck, Grizzlegut and, more simply, Grab.