PRESENTATION COPY
ERENBURG, Il'ia Grigorievich.
Ogon' [Fire].
[Gomel], "Veka i Dni", 1919.
Small 8vo, pp. 39 + 1 page advertisements; paper toned, but in good condition in the original printed wrappers, wrappers lightly soiled and worn; in a folding cloth box.
£2000

Approximately:
US $2733
€2330
Added to your basket:
Ogon' [Fire].
First edition of this collection of poems. With a long signed presentation inscription in Russian on title-page to the actress Varvara Alekseeva-Meskhieva (b. 1898) in pencil, covering the title-page: 'To dear Varvara Vladimirovna Alekseeva-Meskhieva, from the heart, Ehrenburg. On the eve of departure to M[-?]. I see you now - Mary, but Mary once again as Clotilda, and I wish to be a choirboy, and to sing "Hail Mary, oh lost heart!" It is true, I love [you] very much. Il E.' (our translation). The allusion to Mary is in the style of a prayer, a motif also used elsewhere by Ehrenburg, who produced a similar inscription for Ariadna Efron, daughter of Marina Tsvetaeva, as recounted in her memoirs: 'To Alya… Hail Mary, our hope, Hail Mary, oh lost heart!'

Varvara Alekseeva-Meskhieva was one of the most famous Soviet actresses, and a popular habitué of the literary salons of Moscow and St Petersburg. She appeared in a variety of roles in theatres including the Moscow Dramatic Theatre and the Theatre of the Red Army in Moscow. She later moved to Tbilisi, where she was elected the leading Soviet artist of Georgia in 1943. Ehrenburg recalls in his memoirs the young actress reading works of Mayakovsky in the House of Media (later The Central House of Journalists) in March 1921.

Although perhaps better known in the West as a prose writer and journalist, Ehrenburg began his literary career as a poet. The present collection, published in the south-eastern Belarussian town of Gomel, is one of eleven collections of his poetry published between 1911 and 1923. The title is taken from Luke 12:49: 'I am come to send fire on the earth…'

Together with the book is a publicity poster showing Varvara Alekseeva-Meshkieva in a variety of productions including 'Revizor' and 'Na Dne': Moscow, Gastroli, c. 1930 (735 x 540 mm, short tear (repaired) to the central fold, traces of tape, now removed).

Kilgour 295; Tarasenkov p. 424.
You may also be interested in...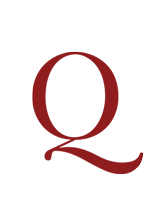 TOLSTOY, Lev Nikolaevich.
Posmertnyia zapiski startsa Fedora Kuz'micha umershago 20-go ianvaria 1864 goda v Sibiri, bliz goroda Tomsk, na zaimke kuptsa Khromova. [Posthumous notes of the old man Fedor Kuz'mich, who died on 20 January 1864 in Siberia, near the town of Tomsk, at the 'zaimka' of the merchant Khromov.]
First edition, very rare, of an unfinished story, begun in 1905, exploring the popular legend that Tsar Alexander I had staged his own death in 1825 and had gone into hiding as the hermit Fedor Kuz'mich. Kuz'mich, St Fedor of Tomsk in the Russian Church, was sent to Siberia as a vagrant, where he lived a life of spiritual isolation under the protection of the merchant Semen Khromov. Rumours abounded even during Kuz'mich's lifetime – mysterious letters in code, visits from important noblemen – but the jury is still out.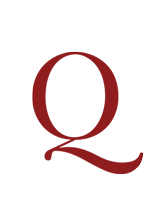 GOUNOD IN LONDON GOUNOD, Charles François.
A volume of ten songs bound together, all signed and inscribed by Gounod to Arthur Cecil Blunt (1832–96).
A specially bound volume containing ten of Gounod's London-published songs, all signed and inscribed in pencil on the upper wrapper to the English actor Arthur Cecil Blunt (stage name Arthur Cecil, 1843–1896): 'To my friend Arthur C. Blunt. Ch, Gounod'. The songs, of which eight are in English, one in French, and one in Italian, all date from the years 1870–74 when Gounod lived in England, residing for three of those years in the home of Harry and Georgina Weldon in Tavistock Square, London. Three of the songs here are dedicated to Mrs Weldon, two others are described as 'sung by Mrs Weldon', and one is dedicated to her husband.