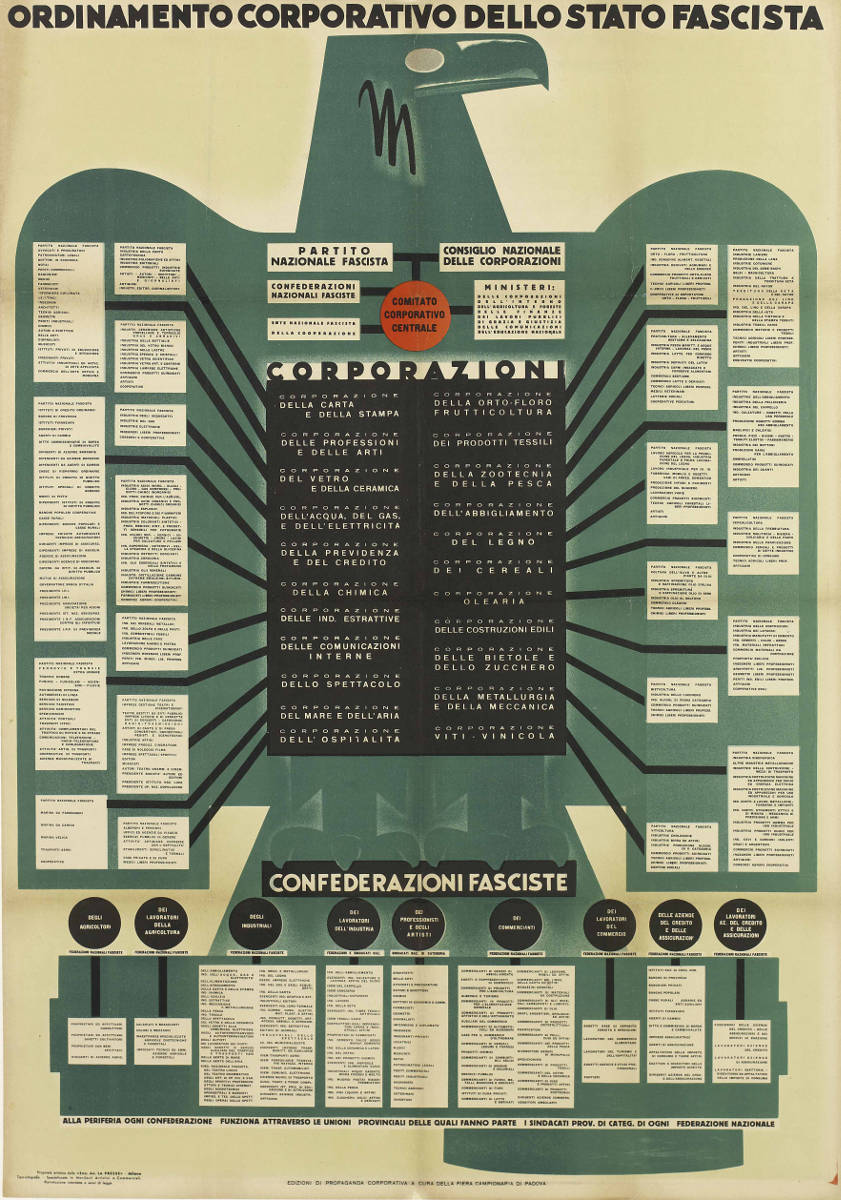 [FASCISM.]
Ordinamento Corporativo dello Stato Fascista.
Padua, Edizione di propaganda corporative, 1935.
Lithograph in colour, 31 1/2 x 43 1/2 in (80 x 110 cm); minor restoration to central creases and small tears; linen backed, very fine.
£2500

Approximately:
US $3119
€2953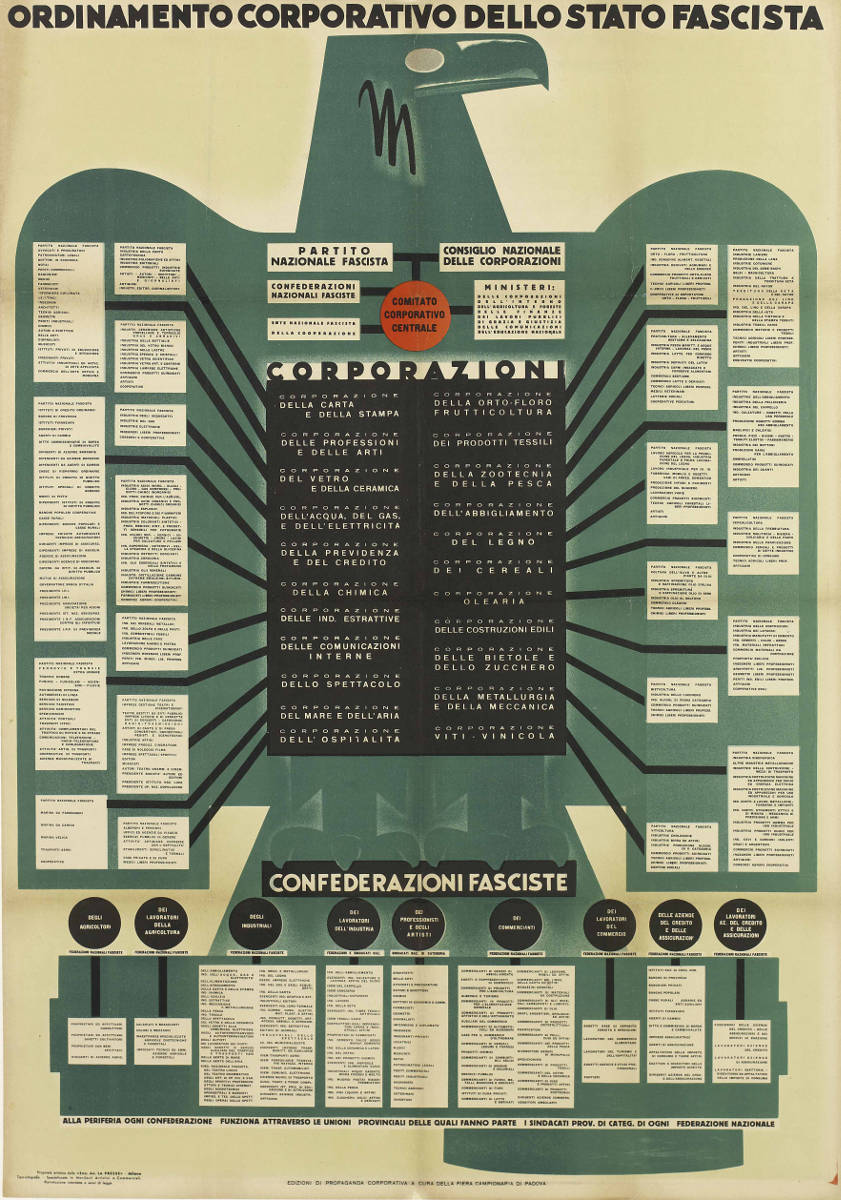 Added to your basket:
Ordinamento Corporativo dello Stato Fascista.
Italian Fascism primarily followed the economic model of corporatism to organise capital and labour interest groups into trade unions and employer associations such as agriculture, industry, commercial trade, professionals and artists, as well as banks and credit associations. These trade associations represented the interests of their profession at all levels, thus in theory alleviating pressures between social classes and maximising production. In this model, the economy was managed nationally by non-elected employers, workers and civil servants.

The political side of Fascist Corporatism enabled Mussolini's goal to create a community with a strong collective identity that was both nationalistic and industrious. Mussolini promoted the idea that a corporatist state would help to further individual interests, arguing that they would be strengthened by inclusion within a group, or trade union. In fact, fascist corporatism offered perks to loyal supporters while seeking to subdue labour movements and punish political dissidents.
You may also be interested in...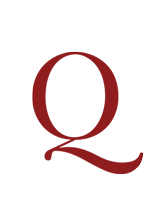 ADAM SMITH'S CUSTOMS AND EXCISE REFORMS [GREAT BRITAIN: PARLIAMENT].
[Drop-head title:] 'An act for repealing the several duties of customs and excise, and granting other duties in lieu thereof, and for applying the said duties, together with the other duties composing the publick revenue; for permitting the importation of certain goods, wares, and merchandize, the produce of manufacture of the European dominions of the French King, into this Kingdom; and for applying certain unclaimed monies, remaining in the Exchequer for the payment of annuities on lives, to the reduction of the national debt.'
Rare first edition of the consolidation act that revolutionised British handling of customs and excise and the problem of smuggling, in line with Adam Smith's 1776 recommendations.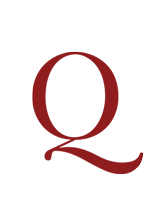 YOUTHFUL EXCURSION TO ITALY AND FRANCE [ANON.]
'Voyage en Italie et au Midi de la France 1891'.
A handsome, illustrated travel journal compiled by a Swiss student as a gift for his parents, recording his eleven-day trip in north-western Italy and south-eastern France in March and April 1891 in the company of his teacher and three schoolfellows. The author was a student at La Chatelaine boarding school in Pregny, Geneva, an exclusive establishment run by Georges Thudichum (1861-1941) for international students aged between ten and eighteen. He was accompanied on his travels by Czamanski Kitold of Taganrog, Alfred Heimann of Schweinfurt, and Georges Pardo of Venice, all under the charge of Thudichum himself.