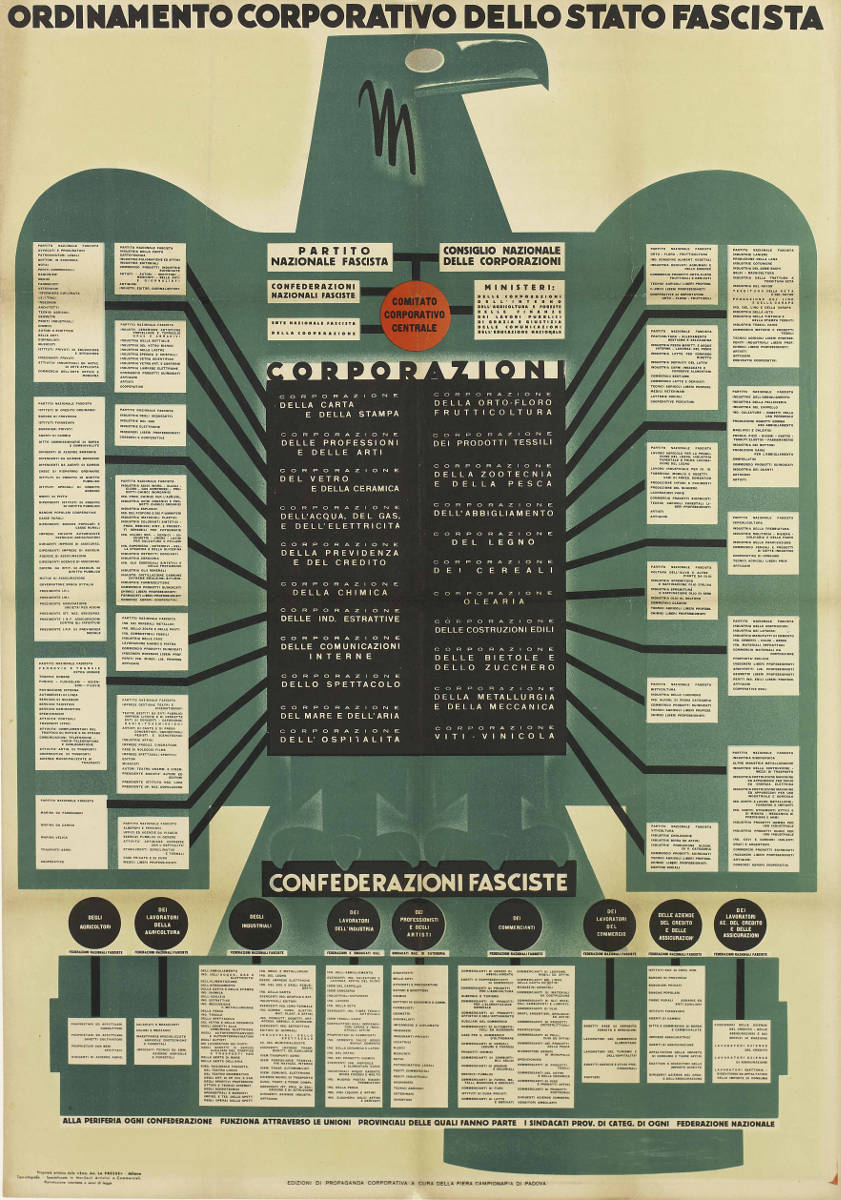 [FASCISM.]
Ordinamento Corporativo dello Stato Fascista.
Padua, Edizione di propaganda corporative, 1935.
Lithograph in colour, 31 1/2 x 43 1/2 in (80 x 110 cm); minor restoration to central creases and small tears; linen backed, very fine.
£2500

Approximately:
US $3514
€2860
Italian Fascism primarily followed the economic model of corporatism to organise capital and labour interest groups into trade unions and employer associations such as agriculture, industry, commercial trade, professionals and artists, as well as banks and credit associations. These trade associations represented the interests of their profession at all levels, thus in theory alleviating pressures between social classes and maximising production. In this model, the economy was managed nationally by non-elected employers, workers and civil servants.

The political side of Fascist Corporatism enabled Mussolini's goal to create a community with a strong collective identity that was both nationalistic and industrious. Mussolini promoted the idea that a corporatist state would help to further individual interests, arguing that they would be strengthened by inclusion within a group, or trade union. In fact, fascist corporatism offered perks to loyal supporters while seeking to subdue labour movements and punish political dissidents.
You may also be interested in...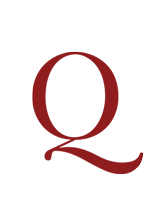 [LONGANO, Francesco].
Logica, o sia arte del ben pensare.
First edition, very rare (one other copy only traced, in Italy), of Francesco Longano's treatise on logic.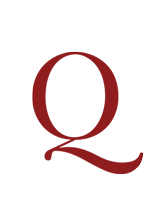 PORCELAIN PAINTS CASE.
Black folding linen case containing a set of 98 glass vials filled with original powder pigments for painting porcelain wares.
An unusual survival. This is a porcelain painter's over glaze pigment case which contains a wide variety of colours. The numbered vials presumably enabled the craftsman to follow a pre-determined colour scheme corresponding to a numbered master diagram which indicated which hues were to be applied where.