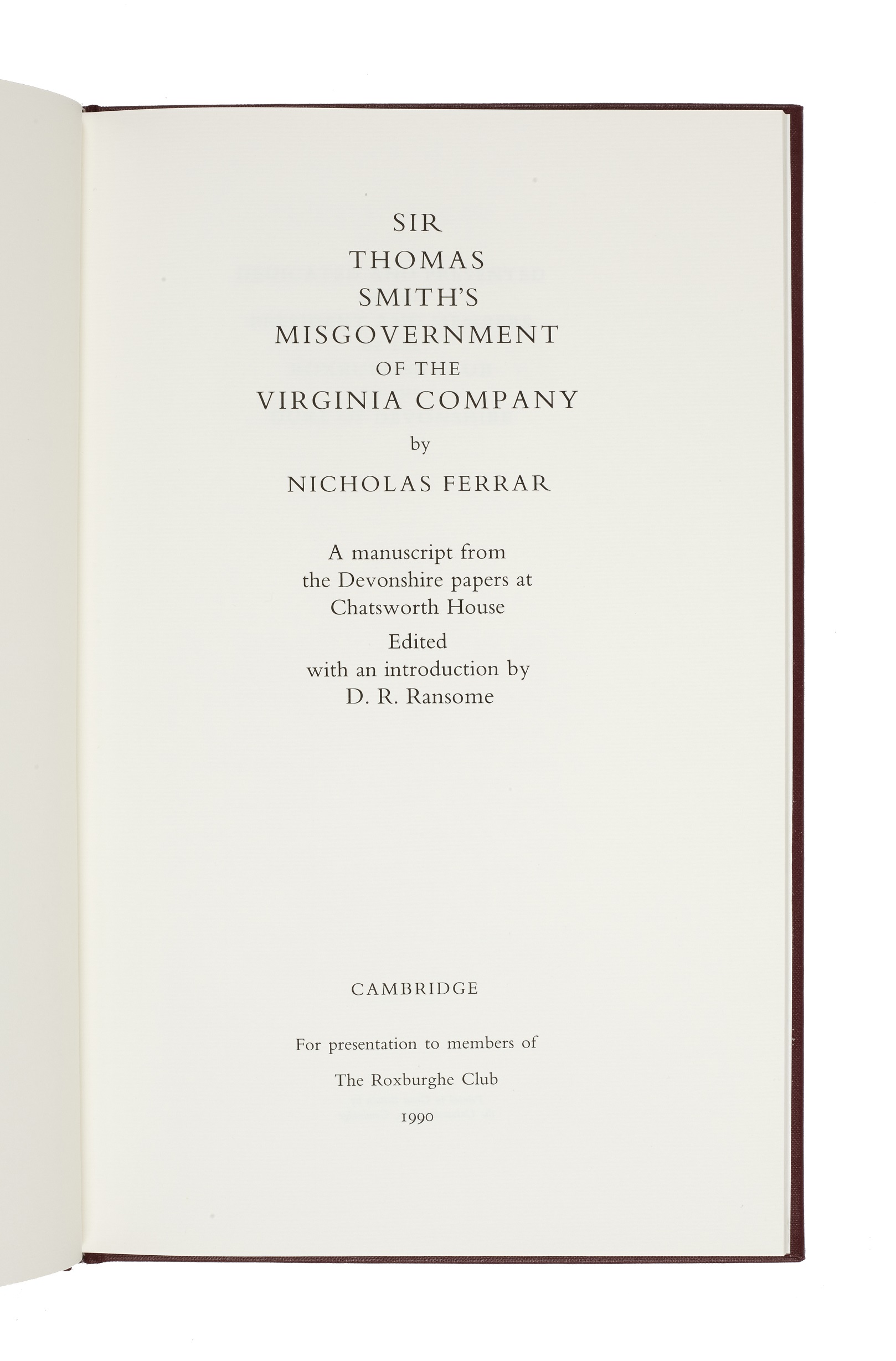 FERRAR, Nicholas.
Sir Thomas Smith's Misgovernment of the Virginia Company by Nicholas Ferrar. A manuscript from the Devonshire papers at Chatsworth House. Edited with an introduction by D. R. Ransome.
The Roxburghe Club, 1990.
£125

Approximately:
US $167
€142
Ferrar's text is a crucial document in the history of the Virginia Company and its colony. It reveals the intense animosity which destroyed the Company and is a vivid, powerful and one-sided denunciation of the maladministration that had brought the Company down. It is also something more – a vital document of the first English colony to be permanently established in the New World. The document is printed here in full facsimile, together with a diplomatic transcription and introduction by David Ransome, a distinguished historian of early America.
You may also be interested in...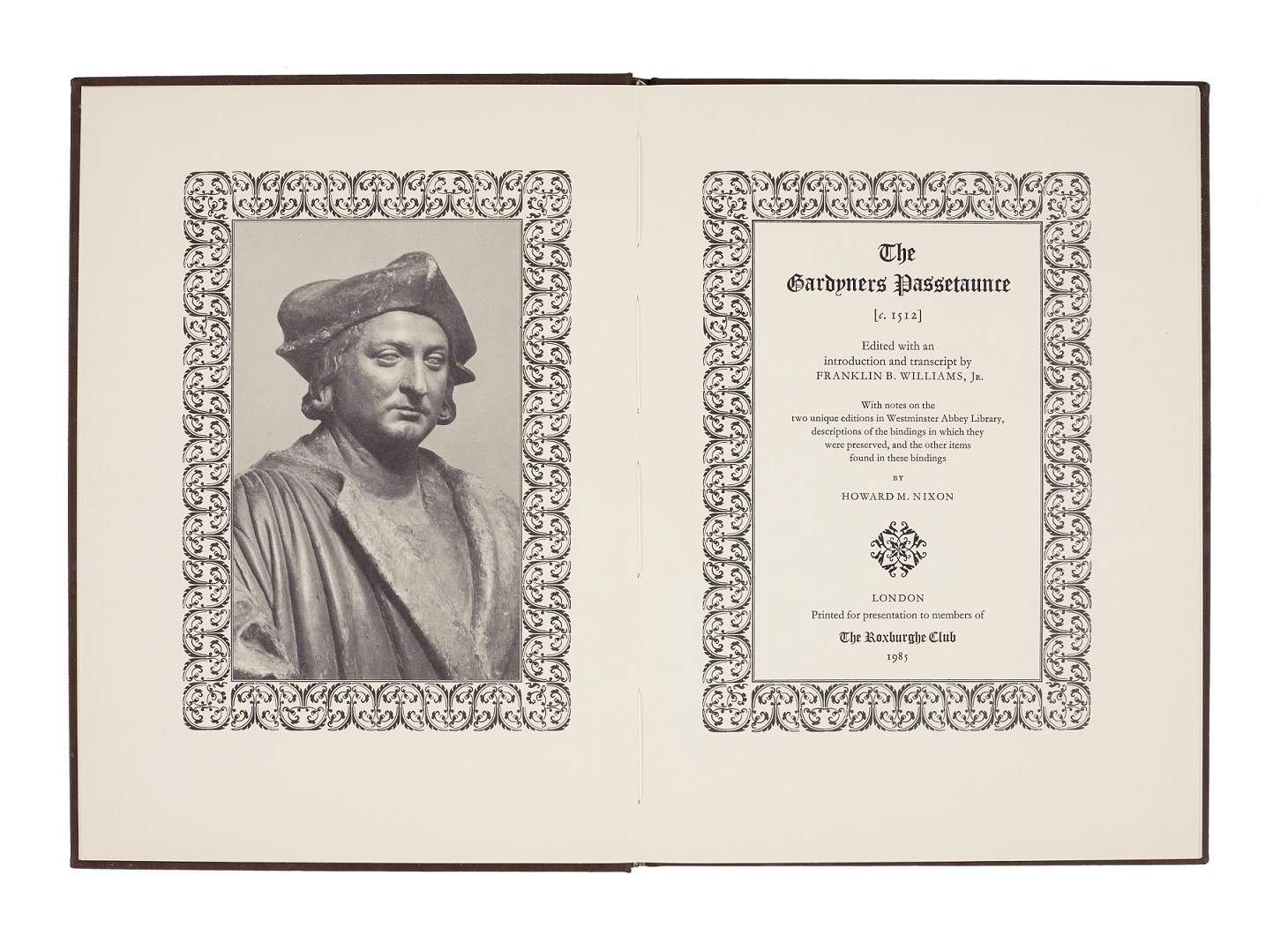 WILLIAMS, Franklin B., ed., with introduction and transcript by.
The Gardyners Passetaunce (c. 1512). With notes on the two unique editions in Westminster Abbey Library by Howard M. Nixon.
The book contains notes on the two unique editions in Westminster Abbey Library, descriptions of the bindings in which they were preserved, and the other items found in these bindings by Howard M. Nixon. I t has an image of a bust of Henry VIII by Torrigiani as frontispiece, facsimiles of the Pynson edition in full and the existing fragments of the Goes edition, images of bindings and other fragments in the text.
SCOTT, Kathleen L., intro.
The Mirroure of the Worlde. MS Bodley 283 (England c. 1470-1480). The Physical Composition, Decoration and Illustration.
Contains a partial facsimile reproduction of a little-known manuscript (Bodleian Library, MS Bodley 283) containing illustrations by an outstanding pen artist associated with William Caxton in another manuscript. Kathleen Scott's extensive introduction, which discusses the physical characteristics of the book, its production in terms of contemporary English practice, and the Caxton Master's style, also records new discoveries concerning the Caxton Master himself and the two border illuminators who worked on the manuscript.