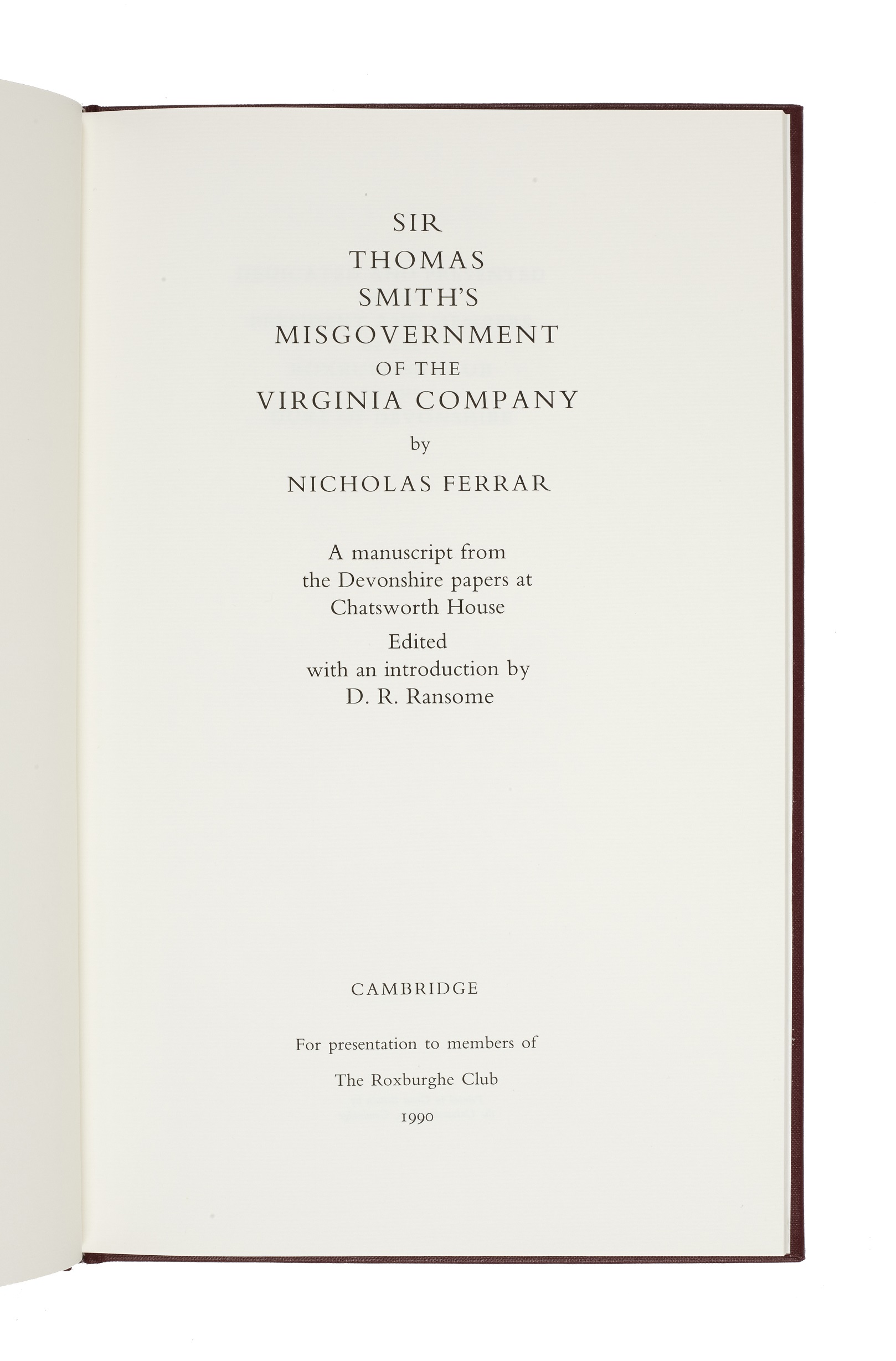 FERRAR, Nicholas.
Sir Thomas Smith's Misgovernment of the Virginia Company by Nicholas Ferrar. A manuscript from the Devonshire papers at Chatsworth House. Edited with an introduction by D. R. Ransome.
The Roxburghe Club, 1990.
£125

Approximately:
US $160
€140
Ferrar's text is a crucial document in the history of the Virginia Company and its colony. It reveals the intense animosity which destroyed the Company and is a vivid, powerful and one-sided denunciation of the maladministration that had brought the Company down. It is also something more – a vital document of the first English colony to be permanently established in the New World. The document is printed here in full facsimile, together with a diplomatic transcription and introduction by David Ransome, a distinguished historian of early America.
You may also be interested in...
LAOCOON ENGRAVED REZZONICO, Carlo Castone della Torre di.
Discorsi accademici del conte … segretario perpetuo della R. Accademia delle Belle Arti. 
First and only edition of an exquisite little product of the Bodoni house: Count Rezzonico's reflections on the fine arts, including a dissertation on the techniques of woodcut and engraving.  The Neo-Classical aesthetics that inform this work are reflected in the illustrations, masterfully executed by the painter, engraver and stucco artist Benigno Bossi.  Perhaps the most remarkable is the depiction of the marble Laocoon, which had been made by Lessing the symbol of the aesthetic autonomy of poetry and painting.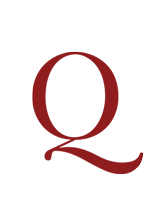 PSEUDO-HEGESIPPUS.
De rebus a Iudaeoru[m] principibus in obsidione fortiter gestis, deq[ue] excidio Hierosolymorum, aliarumq[ue] ciuitatum adice[n]tium, libri V diuo Ambrosio Mediolanensi episcopo interprete. Eiusdem Anacephaleosis fini operis adiecta est.
An early edition of this popular Latin account of the Jewish War of 66-73 AD, with a dedication by Philipp Melanchthon. The text borrows heavily from the Jewish War and Jewish Antiquities of the first-century Jewish historian Josephus, and is attributed in extant manuscripts either to Hegesippus – a possible corruption of Iosippus – or to Ambrose of Milan. Its composition is usually dated to the late fourth century: book 2 contains an allusion to the conquest of Britain by Theodosius c. 370 AD. The text is followed by the Pseudo-Ambrosian work Anacephaleosis, a Carolingian treatise on the destruction of Jerusalem, and the volume ends with tables of concordance between Hegesippus and Josephus's works.