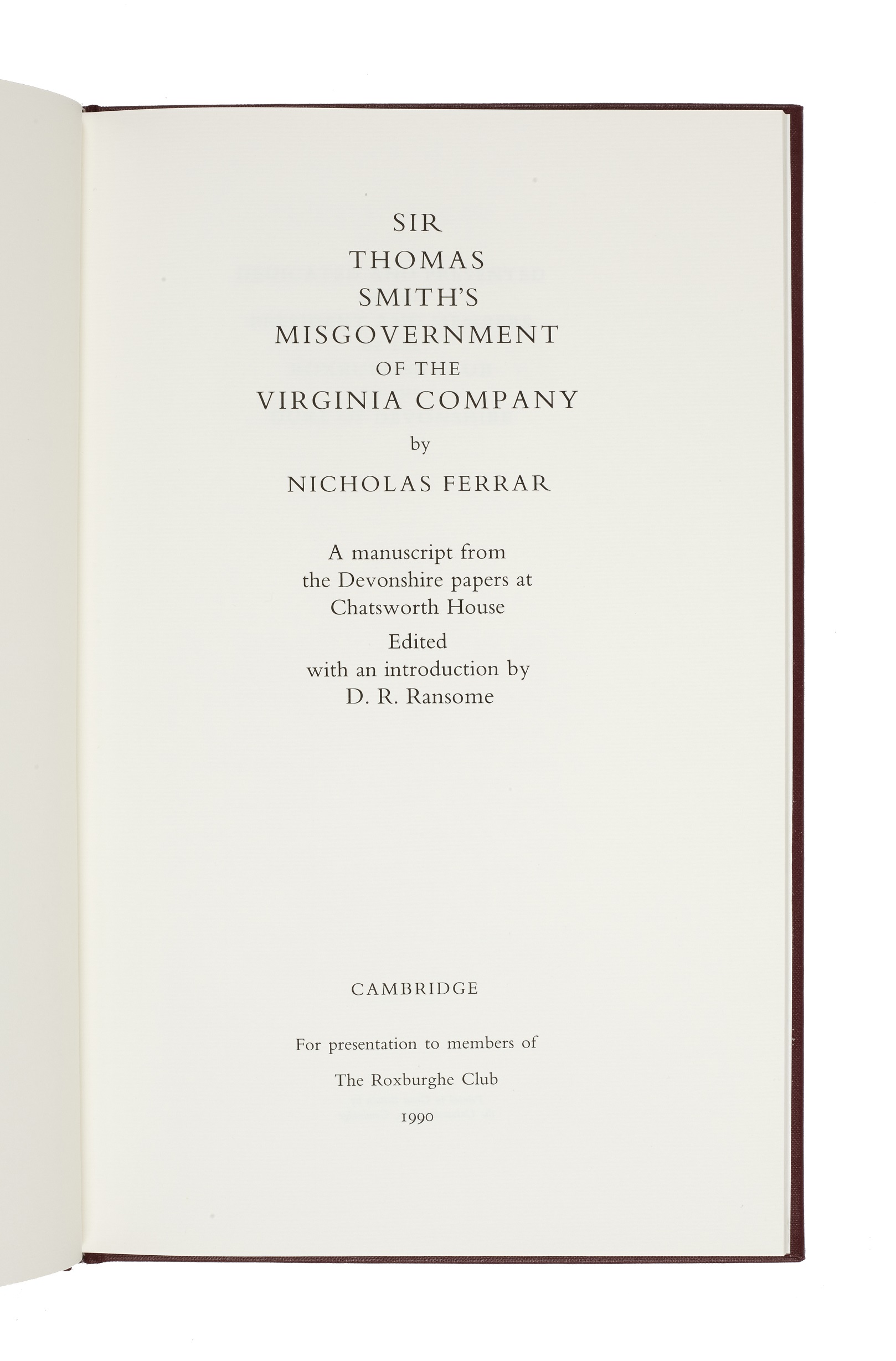 FERRAR, Nicholas.
Sir Thomas Smith's Misgovernment of the Virginia Company by Nicholas Ferrar. A manuscript from the Devonshire papers at Chatsworth House. Edited with an introduction by D. R. Ransome.
The Roxburghe Club, 1990.
£125

Approximately:
US $175
€140
Ferrar's text is a crucial document in the history of the Virginia Company and its colony. It reveals the intense animosity which destroyed the Company and is a vivid, powerful and one-sided denunciation of the maladministration that had brought the Company down. It is also something more – a vital document of the first English colony to be permanently established in the New World. The document is printed here in full facsimile, together with a diplomatic transcription and introduction by David Ransome, a distinguished historian of early America.
You may also be interested in...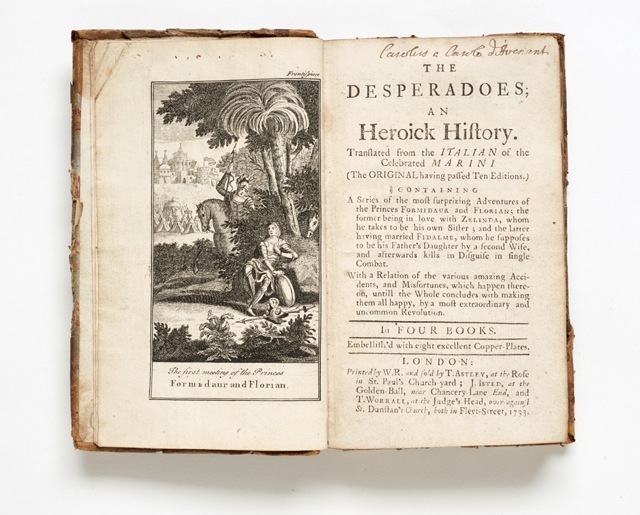 MARINI, Giovanni Ambrogio.
The Desperadoes; an heroick History. Translated from the Italian of the celebrated Marini (the Original having passed ten Editions.) Containing a Series of the most surprizing Adventures of the Princes Formidaur and Florian … In four Books. Embellish'd with eight excellent Copper-Plates.
First and only edition in English of Le gare de' disperati (1644), the second of three romances by Marini (1596-1668). Inevitably, 'It was necessary to omit many Things that were contrary to our Morals; to Decency, and to the Purity of the English Tongue …'. But the general scheme of events is the same as the original, and is outlined on the title-page: 'A Series of the most surprizing Adventures of the Princes Formidaur and Florian; the former being in love with Zelinda, whom he takes to be his own Sister; and the latter having married Fidalme, who he supposes to be his father's Daughter by a second Wife, and afterwards kills in Disguise in single Combat. With a Relation of the various amazing Accidents, and Misfortunes, which happen thereon, until the Whole concludes with making them all happy, by a most extraordinary and uncommon Revolution.'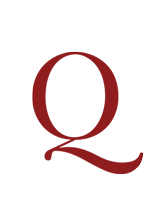 WILLIS, George Brandor.
View of Bayonne, taken from the sand hills on the left of the Adour, when occupied by the British forces on the 12 of March 1814, by Lieutenant George B. Willis, of the Royal Artillery. Dedicated with permission to the Rt. Hon. Earl Mulgrave, Master General of the Ordnance, &c. &c. &c. This print is intended to commemorate the illustrious return of Field Marshal the Duke of Wellington, and that proud period, when after a glorious career of victory, and the deliverance of Spain and Portugal by British valour and perseverance, the English standard was planted before the walls of Bayonne, and the legitimate sovereign of France recalled to add his seal to the general peace of Europe!
On his return from the Peninsular campaign, Wellington first took his seat in the House of Lords and was officially welcomed by the Queen at Buckingham House on 28 June, four days after the publication of this tribute by Edward Orme.