FISHER, George.
The instructor: or, young man's best companion…to which is added the family's best companion…
London, for A. Bettesworth and C. Hitch, [not before 1735].
8vo, pp. viii, 424, + 4 engraved plates of letterforms on two leaves and one folding table, with two pages of needlework patterns in the family's best companion; table torn with small loss to border and a line of text at foot, small stain to one leaf, a few leaves with very light damp-stain, else a very good copy in contemporary sheep, double blind fillet border, inner blind roll, joints cracked but cords sound, spine chipped at head and foot with loss to lower compartment, corners bumped, a little rubbed with small loss to upper board; ownership inscriptions of G. Digby and C. Duckson to front pastedown, another dated 1746 partially erased at head of title; preserved in a cloth box.
£850

Approximately:
US $1194
€972
Second edition, (first, 1727). 'Volumes entitled The Young Man's companion exist in many versions and go back to the 1680s when William Mather produced the first of them. They are compendiums of useful information, intended for self-improvement. They concentrate on English, Mathematics, including mensuration for elementary building and carpentry, and geography. There is much miscellaneous information'. (David Barton: Letter writing as a Social practice, pp. 51-2).

The present work includes a wealth of useful information, including lists of proverbs, instructions for making pens and ink, model letters, how to keep accurate accounts, wordings for different bills, guides to the universities and counties, month by month gardening instructions, how to mark linen for tapestries, and recipes for different wines.

Alston IV, 358. This edition not in Herwood or ICA, which list several editions, all later. ESTC finds only a single copy of this edition, at the British library.
You may also be interested in...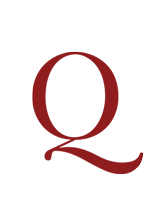 PROMOTING AGRICULTURE IN THE COLONIES SOCIETY FOR THE ENCOURAGEMENT OF ARTS, MANUFACTURES, AND COMMERCE.
Premiums by the Society, established at London, for the Encouragement of Arts, Manufactures, and Commerce.
First edition of the 1759 list of premiums. The Society for the Encouragement of Arts, Manufactures and Commerce, now known as the Royal Society of Arts, was founded in 1754 by William Shipley, a drawing master living in Northampton, to awarded 'premiums' (cash prizes) to support improvements in the liberal arts and sciences. A key stipulation was that these should be freely available to all and not protected by patent. The Society held its first meeting in Rawthmell's Coffee House, Covent Garden in1755, and later that year awarded its first premiums, and from 1756 also awarded medals.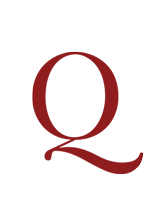 THE RARE FIRST EDITION WARD, Bernardo.
Proyecto economico, en que se proponen varias providencias, dirigidas á promover los intereses de España, con los medios y fondos necesarios para su plantificacion: escrito en el año de 1762 … Obra postuma.
First edition. Despite McCulloch's doubts that 'anything approaching to a good treatise on Political Economy should have been published in Spain previously to its invasion by the French under Napoleon' (pp. 31–2), Ward's work has been described as 'perhaps, the best digested and most methodical book written on these topics in Spain during the [eighteenth] century, giving a clear insight into the causes of the decay of the country, which, like his predecessors, Uztáriz and Ulloa, Ward ascribes to the neglect of trade and industry, and to the absurd system of taxation which had prevailed for more than two centuries. Like them, Ward is a mercantilist, but more discriminating and less extreme' (Palgrave).