FISHER, George.
The instructor: or, young man's best companion…to which is added the family's best companion…
London, for A. Bettesworth and C. Hitch, [not before 1735].
8vo, pp. viii, 424, + 4 engraved plates of letterforms on two leaves and one folding table, with two pages of needlework patterns in the family's best companion; table torn with small loss to border and a line of text at foot, small stain to one leaf, a few leaves with very light damp-stain, else a very good copy in contemporary sheep, double blind fillet border, inner blind roll, joints cracked but cords sound, spine chipped at head and foot with loss to lower compartment, corners bumped, a little rubbed with small loss to upper board; ownership inscriptions of G. Digby and C. Duckson to front pastedown, another dated 1746 partially erased at head of title; preserved in a cloth box.
£850

Approximately:
US $1043
€967
Added to your basket:
The instructor: or, young man's best companion…to which is added the family's best companion…
Second edition, (first, 1727). 'Volumes entitled The Young Man's companion exist in many versions and go back to the 1680s when William Mather produced the first of them. They are compendiums of useful information, intended for self-improvement. They concentrate on English, Mathematics, including mensuration for elementary building and carpentry, and geography. There is much miscellaneous information'. (David Barton: Letter writing as a Social practice, pp. 51-2).

The present work includes a wealth of useful information, including lists of proverbs, instructions for making pens and ink, model letters, how to keep accurate accounts, wordings for different bills, guides to the universities and counties, month by month gardening instructions, how to mark linen for tapestries, and recipes for different wines.

Alston IV, 358. This edition not in Herwood or ICA, which list several editions, all later. ESTC finds only a single copy of this edition, at the British library.
You may also be interested in...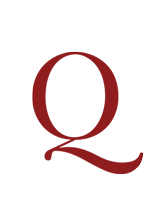 BENTHAM, Jeremy.
Defence of Usury, shewing the Impolicy of the present legal Restraints on the Terms of pecuniary Bargains, in Letters to a Friend, to which is added, a Letter to Adam Smith … on the Discouragements opposed by the above Restraints to the Progress of inventive Industry, the fourth Edition, to which is also added, third Edition, a Protest against Law-Taxes.
Fourth edition of Bentham's criticism of limited interest rates. First published in 1787, the Defence of Usury established the principle that no adult of sound mind acting freely and aware of the circumstances, should be hindered from making any bargain that he sees fit to make. The Defence was written during Bentham's stay in Russia and takes the form of the letters written to George Wilson amid reports the Pitt was considering reducing the rate of interest to four per cent. The arguments presented here convinced Smith, who had in the Wealth of Nations approved the limitation of interest rates.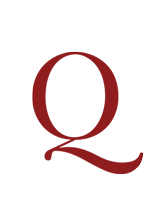 GEORGE, Henry.
A perplexed philosopher, being an Examination of Mr. Herbert Spencer's various Utterances on the Land Question, with some incidental Reference to his synthetic Philosophy.
First edition of George's examination of Spencer's stance on the land question. Asking the reader 'to judge for himself Mr. Spencer's own public declarations' (p. 8), the political economist, popular orator, and politician Henry George (1839-1897) dismantles the arguments of the British liberal theorist Herbert Spencer (1820-1903) to promote his radical views on land redistribution: 'George wanted radical redistribution but without revolution. He pioneered the idea that taxation, properly crafted, can redistribute wealth without damage to the market. His influence on Fabianism was early and wide; also on American reformers like Tom L. Johnson, Upton Sinclair, John R. Commons and Norman Thomas. The modern "mixed economy" is in the Georgist spirit of reform within traditional forms' (Palgrave II, p. 515).