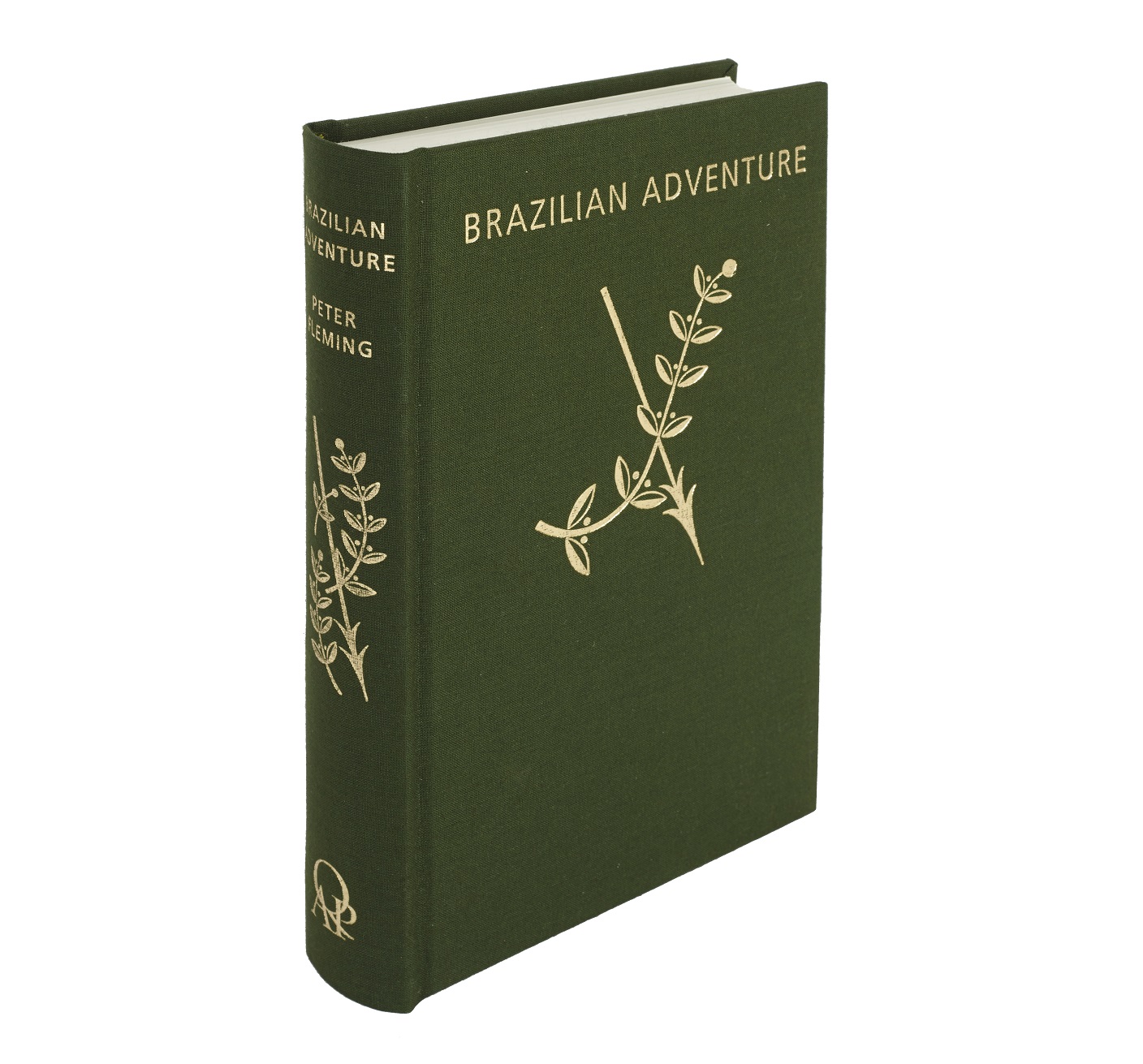 A NEW EDITION PREPARED FROM THE AUTHOR'S OWN AMENDED COPY AND LIMITED TO 150 COPIES
FLEMING, Peter.
Brazilian Adventure.
London: Queen Anne Press, 2010.
8vo (210 x 132mm), pp. 364, [4 (blank ll., the last with limitation slip tipped onto recto)]; half-tone portrait frontispiece, 8 half-tone plates with illustrations recto-and-verso, illustrations in the text; original green cloth, upper board and spine lettered and decorated in gilt in the style of the first edition binding, map endpapers; fine.
£125

Approximately:
US $162
€138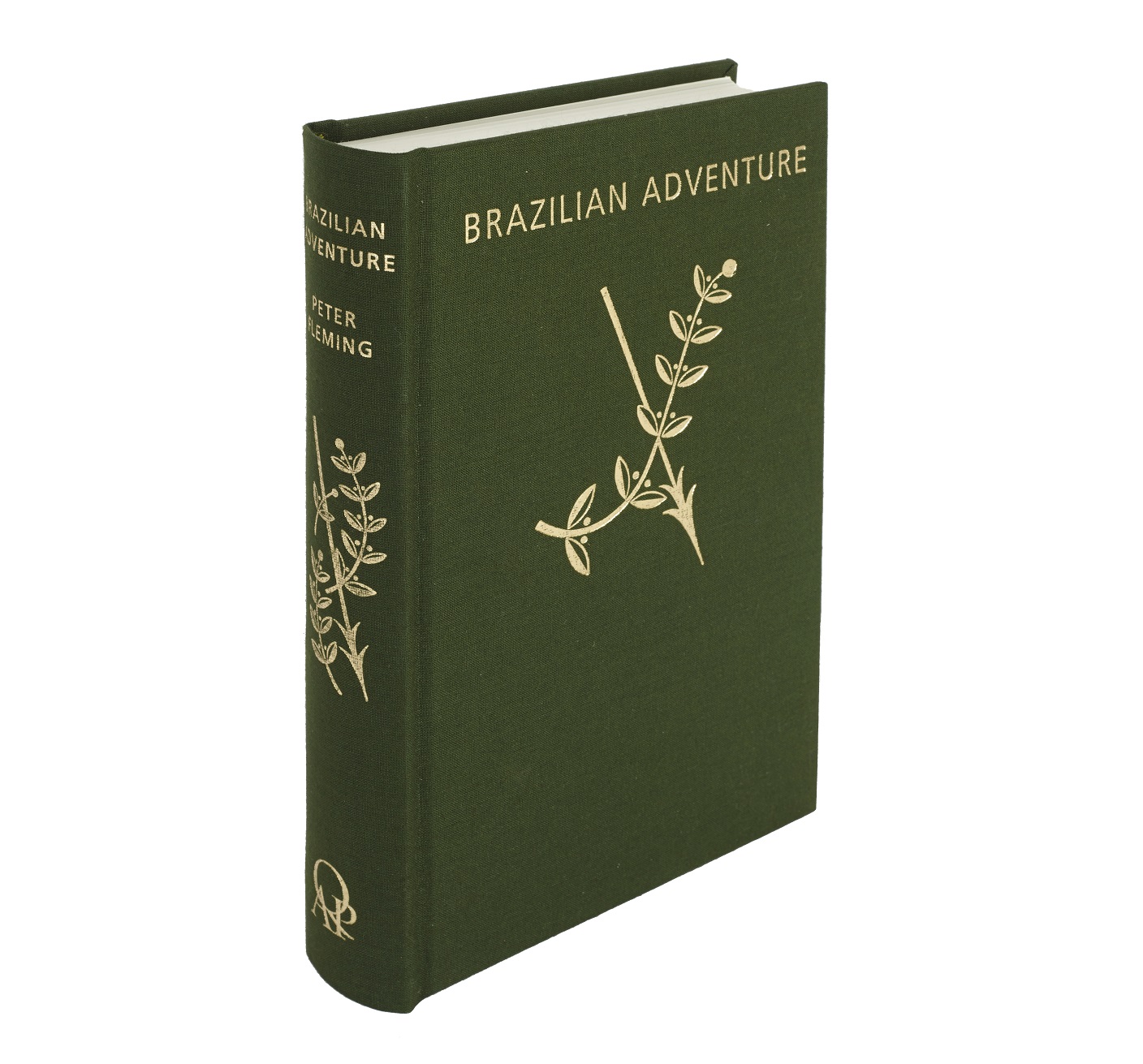 Added to your basket:
Brazilian Adventure.
First edition thus, no. 120 of 150 copies. 'In April 1932 Fleming answered an advertisement in the agony column of The Times, which led him to take part in a crack-brained and amateurish expedition to the hinterland of Brazil, ostensibly to look for Colonel P.H. Fawcett, a missing explorer. Fleming persuaded The Times to appoint him their unpaid special correspondent. This mixture of farce, excitement, discomfort, and danger achieved nothing except to provide him with the subject matter for his first book, Brazilian Adventure, published in August 1933. In it he blew sky-high the excessive reverence and solemnity with which travel books had hitherto been treated, mocking the dangers and himself with infectious humour. People could not believe that a story of true adventure could be so funny, and the book had immense success at home and in America' (ODNB). This new edition – limited to 150 copies – was published by the Queen Anne Press (of which the author's brother Ian Fleming was once Managing Director, and Peter Fleming's daughter Kate Grimond and nephew Fergus Fleming now manage), and was edited by Kate Grimond who wrote a new introduction for it (pp. [5]-[6]). The text 'is taken from a first edition that belonged to Peter Fleming and in which he had made hand-written corrections. These amendments have been incorporated. Some new photographs are included taken from Fleming's album of the expedition' (p. [6]).
You may also be interested in...
A BRIGHT COPY OF GRIFFIS' ACCOUNT OF KOREA IN THE ORIGINAL CLOTH GRIFFIS, William Elliot.
Corea the Hermit Nation.
First British edition. The American orientalist, minister and writer Griffis (1843-1928) was educated at Rutgers University and travelled to Japan in 1870, in the early years of the Meiji period, when Japan was beginning to engage with the West. After four years teaching in Japan, Griffis returned to the United States and studied at New Brunswick Theological Seminary in order to become a minister. He then embarked on a fifty-year career of lecturing, writing and teaching, becoming one of the greatest American experts on Japan, the author of many books on the country and its culture and history, and the leading interpreter of America to Japan. From his earliest days in Japan, while living at Fukui in 1871, Griffis had come into contact with Koreans and Korean culture, and, whilst usually a strong supporter of Japan, he was an advocate of Korea's policies and positions in its political disputes with Japan.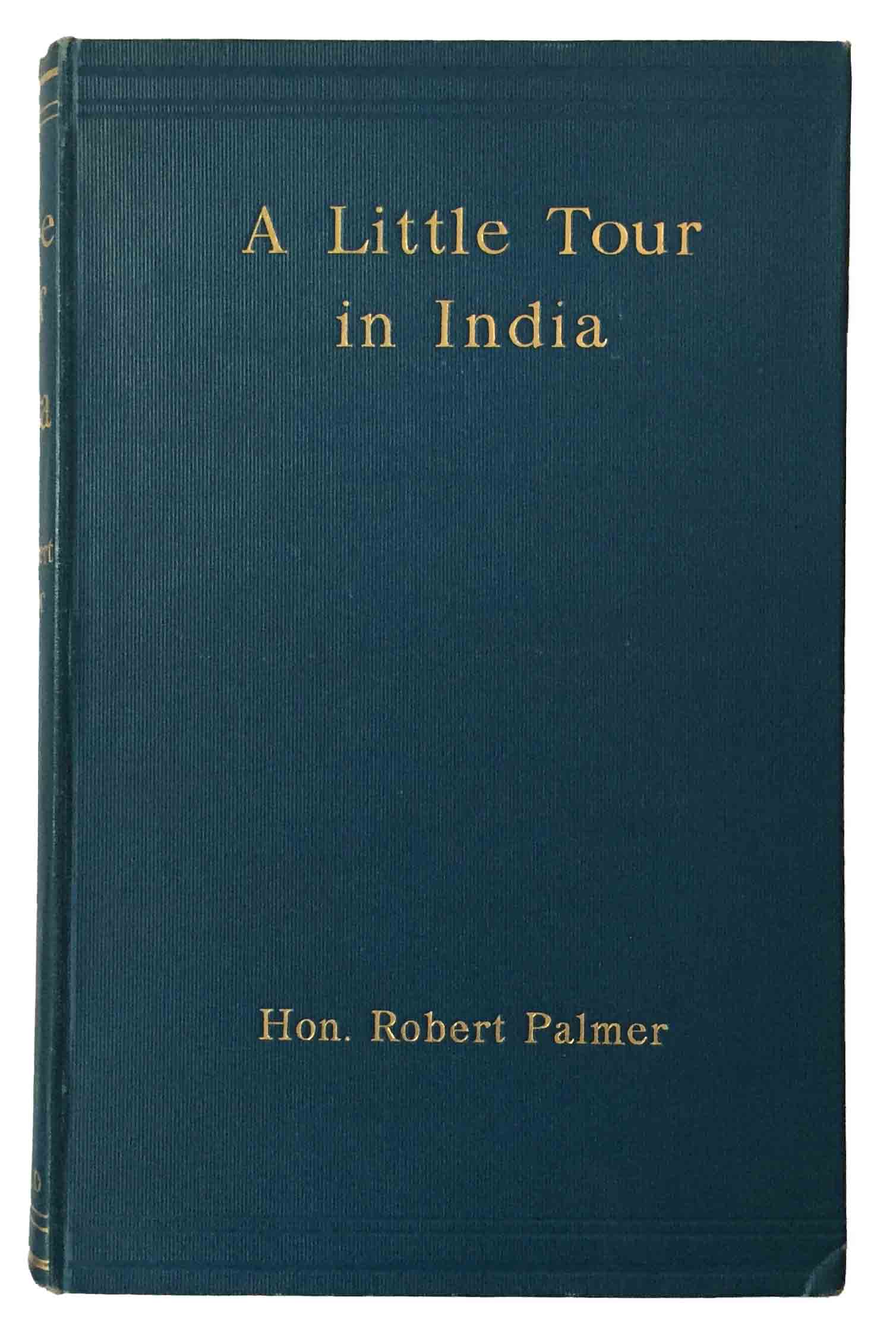 TRAVELS THROUGH INDIA AT THE TIME OF THE DURBAR PALMER, Robert Stafford Arthur, the Hon.
A Little Tour in India.
First edition. Palmer was the son of the politician and colonial administrator William Palmer, Earl of Selborne, and was educated at Winchester College and University College, Oxford, where he took First Classes in Classical Moderations and Literae Humaniores, obtained distinction in the examination for the Ireland Scholarship, and was President of the Union. In 1911 Palmer visited India and his experiences are recorded in this series of letters, written to members of his family between 1 December 1911 and 5 May 1912; as the author explains in his introduction, on his return to England 'I found that they had been collected and typewritten: and I was persuaded to publish them. [...] Excepting the omission of private passages and the insertion of some few paragraphs from a diary, the letters are printed as they passed through the post, a fact which accounts for sundry monstrosities of syntax – barbarous parentheses, unattached pronouns, mixed tenses. It was thought better to leave these than to disguise rough impressions with a thin varnish of literary elaboration' (p. vii).