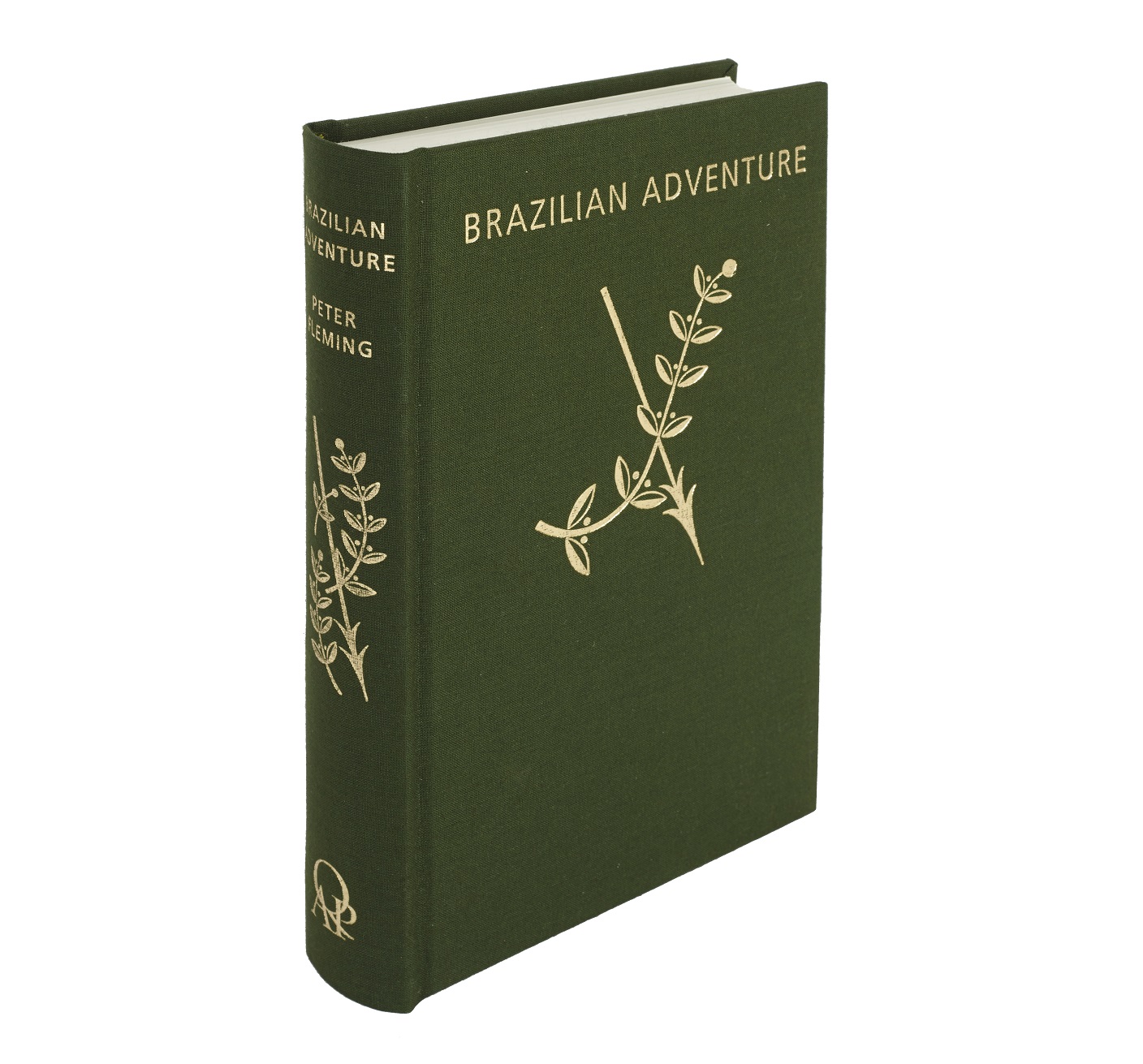 A NEW EDITION PREPARED FROM THE AUTHOR'S OWN AMENDED COPY AND LIMITED TO 150 COPIES
FLEMING, Peter.
Brazilian Adventure.
London: Queen Anne Press, 2010.
8vo (210 x 132mm), pp. 364, [4 (blank ll., the last with limitation slip tipped onto recto)]; half-tone portrait frontispiece, 8 half-tone plates with illustrations recto-and-verso, illustrations in the text; original green cloth, upper board and spine lettered and decorated in gilt in the style of the first edition binding, map endpapers; fine.
£125

Approximately:
US $154
€144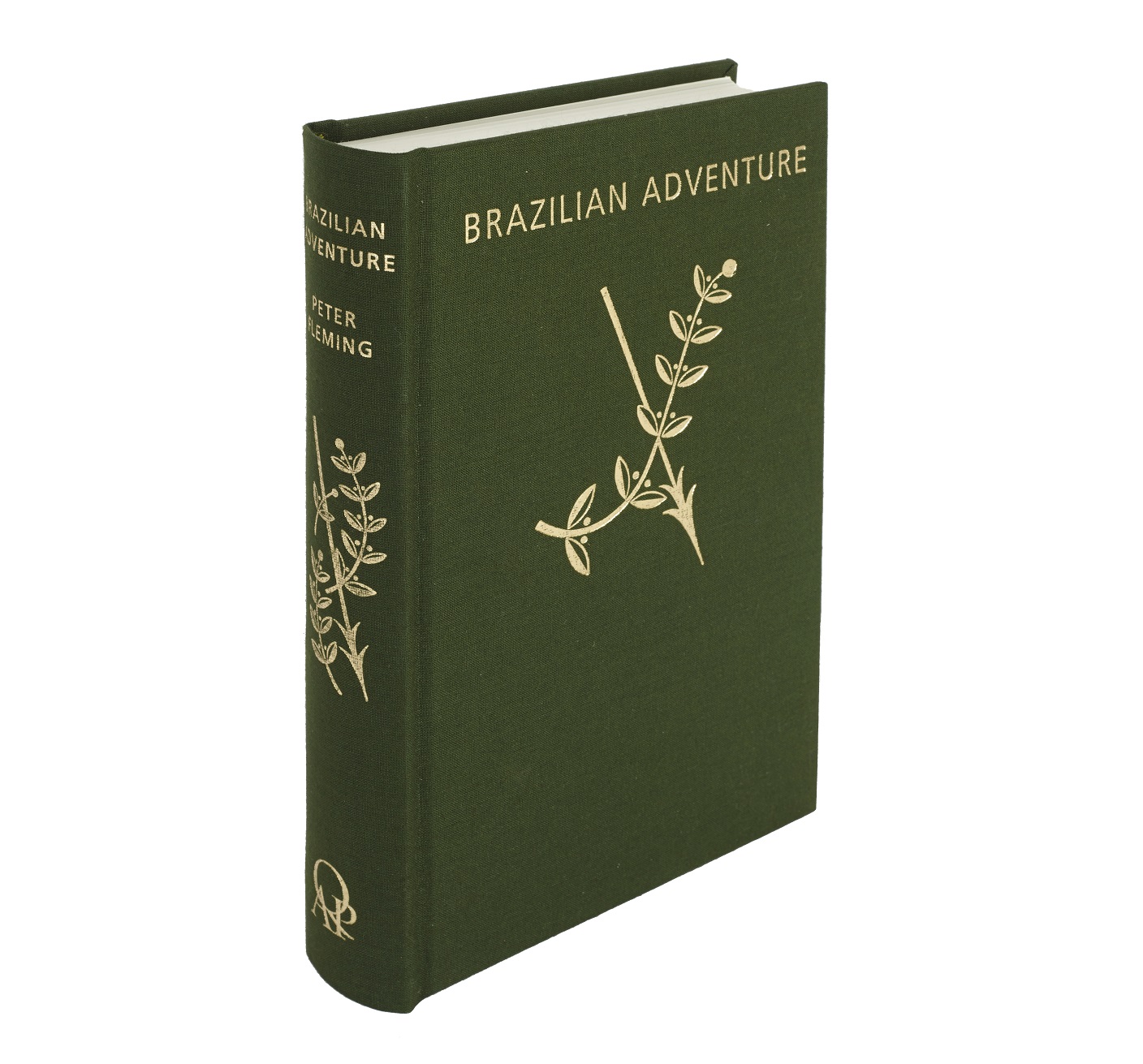 Added to your basket:
Brazilian Adventure.
First edition thus, no. 120 of 150 copies. 'In April 1932 Fleming answered an advertisement in the agony column of The Times, which led him to take part in a crack-brained and amateurish expedition to the hinterland of Brazil, ostensibly to look for Colonel P.H. Fawcett, a missing explorer. Fleming persuaded The Times to appoint him their unpaid special correspondent. This mixture of farce, excitement, discomfort, and danger achieved nothing except to provide him with the subject matter for his first book, Brazilian Adventure, published in August 1933. In it he blew sky-high the excessive reverence and solemnity with which travel books had hitherto been treated, mocking the dangers and himself with infectious humour. People could not believe that a story of true adventure could be so funny, and the book had immense success at home and in America' (ODNB). This new edition – limited to 150 copies – was published by the Queen Anne Press (of which the author's brother Ian Fleming was once Managing Director, and Peter Fleming's daughter Kate Grimond and nephew Fergus Fleming now manage), and was edited by Kate Grimond who wrote a new introduction for it (pp. [5]-[6]). The text 'is taken from a first edition that belonged to Peter Fleming and in which he had made hand-written corrections. These amendments have been incorporated. Some new photographs are included taken from Fleming's album of the expedition' (p. [6]).
You may also be interested in...
ROBERTSON, William.
The History of America ...
First edition of this important work which from its first publication 'held its place as the standard history of the discovery of the New World until the 1840s. In it the views of sixteenth-century and later writers are synthesized clearly and cautiously, with due allowance for bias' (Honour).
ILLUSTRATED BY THE AGENCY OF THE DAGUERREOTYPE IRVING, Washington, and Felix DARLEY (illustrator).
Rip van Winkle; a posthumous Writing of Diedrich Knickerbocker … Illustrated with six Etchings in Steel, by Charles Simms, from Drawings by Felix Darley (New York).
First English edition, rare, first published as Illustrations of Rip Van Winkle (New York, 1848) in oblong folio. For this more compact English edition the publisher and early photographic entrepreneur Joseph Cundall made an early use of photography: 'The present illustrations have been reduced from the originals, which are much larger, by the agency of the daguerreotype, and I hope that the expression of every line has been most faithfully preserved'. Simms would most likely have traced the images that the daguerreotypes transferred to the engraved plates, though he also went on to publish photolithography.