GOUNOD IN LONDON
GOUNOD, Charles François.
A volume of ten songs bound together, all signed and inscribed by Gounod to Arthur Cecil Blunt (1832–96).
Ten works in one volume, folio; a few spots here and there, but very good copies, bound with all the original printed wrappers, in contemporary English marbled boards, red morocco label lettered in gilt on upper cover ('A. C. B. from Ch. Gounod. 1873'); spine and corners renewed in calf.
£2000

Approximately:
US $2613
€2370
Added to your basket:
A volume of ten songs bound together, all signed and inscribed by Gounod to Arthur Cecil Blunt (1832–96).
A specially bound volume containing ten of Gounod's London-published songs, all signed and inscribed in pencil on the upper wrapper to the English actor Arthur Cecil Blunt (stage name Arthur Cecil, 1843–1896): 'To my friend Arthur C. Blunt. Ch, Gounod'. The songs, of which eight are in English, one in French, and one in Italian, all date from the years 1870–74 when Gounod lived in England, residing for three of those years in the home of Harry and Georgina Weldon in Tavistock Square, London. Three of the songs here are dedicated to Mrs Weldon, two others are described as 'sung by Mrs Weldon', and one is dedicated to her husband.

Arthur Cecil Blunt was an actor, comedian, playwright and theatre manager. He appeared in numerous comedies, farces, operettas and burlesques, and was particularly active during the years of Gounod's London stay.

The contents of the volume comprise:

Maid of Athens, set to music and dedicated to Byron's original Maid of Athens, Mrs Black. London, Goddard & Co., [1873]; pp. 7; plate no. 133.

Loins du pays, (Far from my native mountains.) Song, the words and music by Ch. Gounod. [The English translation by Miss Horace Smith.] London, Goddard & Co., [1873]; pp. 4; plate no. 154.

A lay of the early spring, words by Miss Horace Smith. London, Rudall, Carte & Co., [1873]; pp. 9.

Oh, Happy Home! Oh, Blessed Flower! Song, verses by Ed. Maitland. London, Rudall, Carte & Co., [1872]; pp. 7, [1, advertisements].

If thou art sleeping maiden awake! Words by Longfellow. London, Goddard & Co., [1873]; pp. 5, [1, advertisements]; plate no. 153.

Passed away, song, the words by Edwin Saunders. London, Lamborn Cock & Co., [1872]; pp. 5; plate no. 808a.

La fauvette, chanson, paroles de Millevoye. London, Novello, Ewer & Co., [1870]; pp. 5, [1, advertisements]; plate no. 4738.

When in the early morn, song, written by Edward Maitland. London, Wood & Co., [1870]; pp. 7, [1, advertisments]; plate no. 1579.

The better land, song, verses by Felicia Hemans. London, Duff & Stewart, [c. 1870]; pp. 9; plate no. 3445.

Biondina, canzonetta, parole di Giuseppe Zaffira. London, Duff & Stewart, [1873]; pp. 7, [1, advertisements]; plate no. 3446.
You may also be interested in...
'THE FINEST AND MOST COMPLETE ATLAS OF PORTRAITS OF BRITISH AVIFAUNA … EVER PUBLISHED' (WOOD) MEŸER, Henry Leonard.
Coloured Illustrations of British Birds, and Their Eggs.
Second octavo edition. Meÿer's British Birds is, '[w]ith the possible exception of Lord Lilford's Birds, [which was published some fifty years later] […] the finest and most complete atlas of portraits of British avifauna (with their eggs) ever published' (Wood). Meÿer was a British artist of Dutch extraction aiming to represent birds in a natural, life-like manner. His characteristically wonderfully detailed, accurate and attractive plates resulted from a collaboration of the Meÿer family, headed by Meÿer's wife, 'an accomplished artist, [who] not only executed such drawings as were not made by her husband, but drew many of the plates upon the stones' (Mullens and Swann, p. 399), with colouring done by their children. Mrs Meÿer is known to have visited the gardens of the Zoological Society to study birds, while the eggs were collected by the family or sent by friends.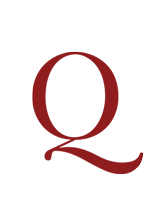 [SOCIETY OF ARTISTS.]
A Catalogue of the Pictures, Sculptures, Models, Designs in Architecture, Drawings, Prints, &c. Exhibited by the Society of Artists of Great-Britain, at their New Room, near Exeter-Exchange, Strand. April the twenty-fifth, 1774, the fifteenth Year of exhibiting …
First edition of the Catalogue for the selling exhibition of 1774. The Society of Artists emerged in 1760 as a loose association of artists, including Joshua Reynolds and Francis Hayman, who wanted greater control over exhibitions of their work than they experienced under William Shipley's Society of Arts (est. 1754). They held an alternative exhibition in London, May 1761, and in 1765 obtained a Royal Charter as the 'Incorporated Society of Artists of Great Britain'. By 1774, however, the leading artists had joined the more prestigious Royal Academy, founded in 1769, although there are still examples here of paintings contributed by George Stubbs ('A portrait of a horse') and Joseph Wright of Derby (his celebrated 'The old man and death').