GOUNOD IN LONDON
GOUNOD, Charles François.
A volume of ten songs bound together, all signed and inscribed by Gounod to Arthur Cecil Blunt (1832–96).
Ten works in one volume, folio; a few spots here and there, but very good copies, bound with all the original printed wrappers, in contemporary English marbled boards, red morocco label lettered in gilt on upper cover ('A. C. B. from Ch. Gounod. 1873'); spine and corners renewed in calf.
£2000

Approximately:
US $2515
€2212
A specially bound volume containing ten of Gounod's London-published songs, all signed and inscribed in pencil on the upper wrapper to the English actor Arthur Cecil Blunt (stage name Arthur Cecil, 1843–1896): 'To my friend Arthur C. Blunt. Ch, Gounod'. The songs, of which eight are in English, one in French, and one in Italian, all date from the years 1870–74 when Gounod lived in England, residing for three of those years in the home of Harry and Georgina Weldon in Tavistock Square, London. Three of the songs here are dedicated to Mrs Weldon, two others are described as 'sung by Mrs Weldon', and one is dedicated to her husband.

Arthur Cecil Blunt was an actor, comedian, playwright and theatre manager. He appeared in numerous comedies, farces, operettas and burlesques, and was particularly active during the years of Gounod's London stay.

The contents of the volume comprise:

Maid of Athens, set to music and dedicated to Byron's original Maid of Athens, Mrs Black. London, Goddard & Co., [1873]; pp. 7; plate no. 133.

Loins du pays, (Far from my native mountains.) Song, the words and music by Ch. Gounod. [The English translation by Miss Horace Smith.] London, Goddard & Co., [1873]; pp. 4; plate no. 154.

A lay of the early spring, words by Miss Horace Smith. London, Rudall, Carte & Co., [1873]; pp. 9.

Oh, Happy Home! Oh, Blessed Flower! Song, verses by Ed. Maitland. London, Rudall, Carte & Co., [1872]; pp. 7, [1, advertisements].

If thou art sleeping maiden awake! Words by Longfellow. London, Goddard & Co., [1873]; pp. 5, [1, advertisements]; plate no. 153.

Passed away, song, the words by Edwin Saunders. London, Lamborn Cock & Co., [1872]; pp. 5; plate no. 808a.

La fauvette, chanson, paroles de Millevoye. London, Novello, Ewer & Co., [1870]; pp. 5, [1, advertisements]; plate no. 4738.

When in the early morn, song, written by Edward Maitland. London, Wood & Co., [1870]; pp. 7, [1, advertisments]; plate no. 1579.

The better land, song, verses by Felicia Hemans. London, Duff & Stewart, [c. 1870]; pp. 9; plate no. 3445.

Biondina, canzonetta, parole di Giuseppe Zaffira. London, Duff & Stewart, [1873]; pp. 7, [1, advertisements]; plate no. 3446.
You may also be interested in...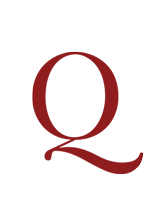 ELIZABETHAN SCHOOL BOOK OCLAND, Christopher.
Anglorum praelia, ab Anno Domini. 1327. anno nimirum primo inclytissimi Principis Eduardi eius nominis tertii, usque ad Annu[m] Domini 1558. Carmine summatim perstricta. Item. De pacatissimo Angliae statu, imperante Elizabetha, compendiosa narratio . . . Hiis Alexandri Nevilli Kettum: tum propter argumenti similitudinem, tum propter orationis elegantiam adiunximus.
First published in 1580, this is one of three closely similar 1582 editions of Ocland's Anglorum proelia which add two works at the end: Ocland's Eirēnarchia (a continuation of Anglorum proelia first published in 1582) and Alexander Neville's account of the 1549 Norfolk rising, De furoribus Norfolciensium Ketto duce (first published in 1575).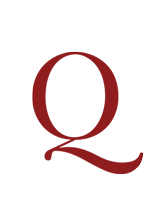 RAWLET, John.
Poetick Miscellanies …
First edition. Writing from the isolation of Newcastle, then a rural parish in fell country, Rawlet developed a mode of religious and descriptive poetry distinctly out of step with his own age, as is acknowledged by the editor in a verse preface: 'Reader, expect not here, the filth of th' Stage, / Poems that please, but more debauch the Age.' Rawlet's poems, such as 'On a great Thunder and Storm', 'On a Cross with a Crown upon it, in Burton, betwixt Lancashire and Kendale', and 'On the sight of Furness Fells', while looking back to Herbert in their weaving of the spiritual and the physical, please more by their anticipation of the topographical and sentimental concerns of the succeeding century.