GOUNOD IN LONDON
GOUNOD, Charles François.
A volume of ten songs bound together, all signed and inscribed by Gounod to Arthur Cecil Blunt (1832–96).
Ten works in one volume, folio; a few spots here and there, but very good copies, bound with all the original printed wrappers, in contemporary English marbled boards, red morocco label lettered in gilt on upper cover ('A. C. B. from Ch. Gounod. 1873'); spine and corners renewed in calf.
£2000

Approximately:
US $2424
€2183
Added to your basket:
A volume of ten songs bound together, all signed and inscribed by Gounod to Arthur Cecil Blunt (1832–96).
A specially bound volume containing ten of Gounod's London-published songs, all signed and inscribed in pencil on the upper wrapper to the English actor Arthur Cecil Blunt (stage name Arthur Cecil, 1843–1896): 'To my friend Arthur C. Blunt. Ch, Gounod'. The songs, of which eight are in English, one in French, and one in Italian, all date from the years 1870–74 when Gounod lived in England, residing for three of those years in the home of Harry and Georgina Weldon in Tavistock Square, London. Three of the songs here are dedicated to Mrs Weldon, two others are described as 'sung by Mrs Weldon', and one is dedicated to her husband.

Arthur Cecil Blunt was an actor, comedian, playwright and theatre manager. He appeared in numerous comedies, farces, operettas and burlesques, and was particularly active during the years of Gounod's London stay.

The contents of the volume comprise:

Maid of Athens, set to music and dedicated to Byron's original Maid of Athens, Mrs Black. London, Goddard & Co., [1873]; pp. 7; plate no. 133.

Loins du pays, (Far from my native mountains.) Song, the words and music by Ch. Gounod. [The English translation by Miss Horace Smith.] London, Goddard & Co., [1873]; pp. 4; plate no. 154.

A lay of the early spring, words by Miss Horace Smith. London, Rudall, Carte & Co., [1873]; pp. 9.

Oh, Happy Home! Oh, Blessed Flower! Song, verses by Ed. Maitland. London, Rudall, Carte & Co., [1872]; pp. 7, [1, advertisements].

If thou art sleeping maiden awake! Words by Longfellow. London, Goddard & Co., [1873]; pp. 5, [1, advertisements]; plate no. 153.

Passed away, song, the words by Edwin Saunders. London, Lamborn Cock & Co., [1872]; pp. 5; plate no. 808a.

La fauvette, chanson, paroles de Millevoye. London, Novello, Ewer & Co., [1870]; pp. 5, [1, advertisements]; plate no. 4738.

When in the early morn, song, written by Edward Maitland. London, Wood & Co., [1870]; pp. 7, [1, advertisments]; plate no. 1579.

The better land, song, verses by Felicia Hemans. London, Duff & Stewart, [c. 1870]; pp. 9; plate no. 3445.

Biondina, canzonetta, parole di Giuseppe Zaffira. London, Duff & Stewart, [1873]; pp. 7, [1, advertisements]; plate no. 3446.
You may also be interested in...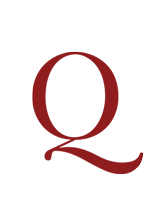 SUPERBISSIMUM AURIS JUDICIUM RAMEAU, Jean-Philippe.
Nouvelles réflexions de M. Rameau sur sa demonstration du principe de l'harmonie, servant de base à tout l'art musical théorique et pratique.
First edition; rare. 'This short treatise, which appeared in 1752, is ostensibly a postscript to Rameau's Démonstration [du principe de l'harmonie], published two years earlier. It nevertheless marks a radical shift in Rameau's thinking about the corps sonore [Rameau's term for any vibrating system which emitted harmonic partials above its fundamental frequency]. In that same year, the architect Charles Briseux (c. 1680–1754) published a Traité du beau essential dans les arts in which he used the evidence of Rameau's discoveries to demonstrate that architecture was based on the principles of harmony. Rameau seized on this corroboration of his theories, which confirmed his growing belief that the principles derived from the corps sonore were "common to all those arts of taste that have our senses for object and proportions for rules". By now, too, he had discovered the "sensationalist" psychology of John Locke . . . which held that all knowledge is acquired primarily through the senses. Rameau could thus validate the corps sonore by empirical means, in showing that it was "drawn from nature and perceptible to three of our senses" (hearing, sight, touch). This elevation of experience over reason prompted Rameau to adopt as his watchword the aphorism superbissimum auris judicium ("the judgement of the ear is best"), which appears for the first time in these Nouvelles réflexions. He set great store by this publication, sending copies to the Swiss mathematicians Jean II Bernoulli and Leonhard Euler and the Italian philosopher Francesco Maria Zanotti . . . with a request for their opinions of it' (Graham Sadler, The Rameau compendium, 2014, pp. 141–2).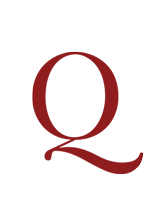 LAMB, Charles.
John Woodvil a Tragedy ... to which are added, Fragments of Burton, the Author of the Anatomy of Melancholy.
First edition. John Woodvil was Charles Lamb's first play (or dramatic poem), regarded by him at one time as his 'finest effort', a 'medley (as I intend it to be a medley) of laughter and tears, prose and verse, and in some places rhyme, songs, wit, pathos, humour, and, if possible, sublimity' (Lamb to Southey, 28 November 1798). He began it in August 1798 and considered it 'finish't' in May 1799, but continued to tinker with it for nearly three years. John Philip Kemble declined it for production at Drury Lane in 1800, and it was never acted.