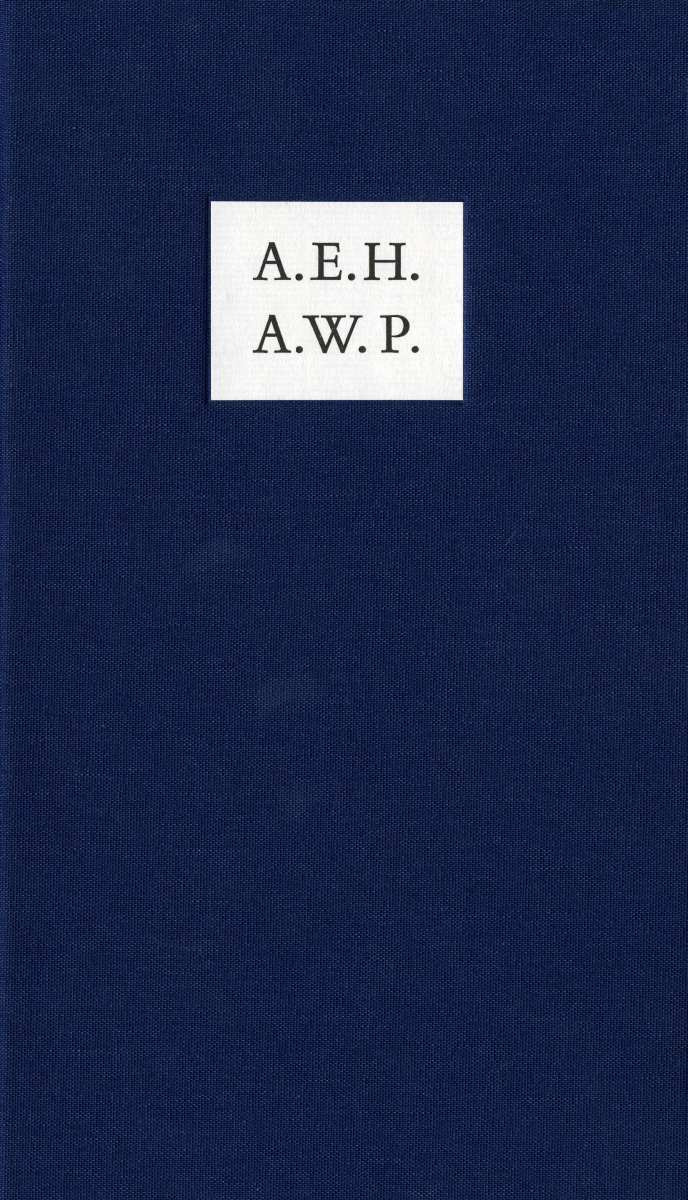 [HOUSMAN, A. E., and A. W. POLLARD.]
A.E.H. A.W.P.: a Classical Friendship.
[London], The Foundling Press and Bernard Quaritch, 2006.
8vo (250 x 145 mm), pp. 68, [4]; blue cloth.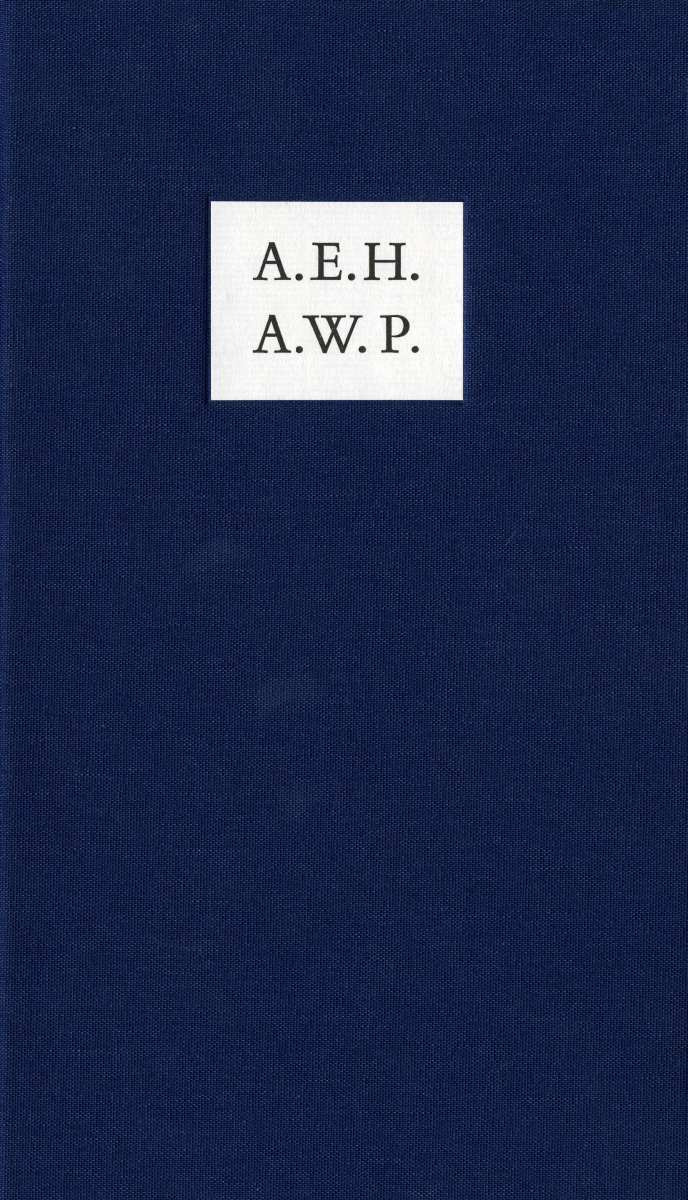 Added to your basket:
A.E.H. A.W.P.: a Classical Friendship.
Printing in full for the first time five letters from the poet and classical scholar A. E. Housman to A. W. Pollard, Keeper of Printed Books at the British Museum, this explores a friendship that was both intimate and formal. The story told by the book's editor, H. R. Woudhuysen, begins with the exuberance of brilliant undergraduates at Oxford. Yet Housman's mysterious failure to gain even a pass degree condemned him to a decade's drudgery before he could take up academic life once more. In the meantime he contributed translations to Pollard's Odes from the Greek Dramatists, and Pollard crucially suggested the title for his book of poems, A Shropshire Lad. Bibliographical exchanges follow, before Housman's final short letter movingly harks back to Oxford days and reveals at last a lifelong emotional commitment. The edition is limited to 350 numbered copies, letterpress printed, with a tipped-in facsimile of Housman's last letter to Pollard.
You may also be interested in...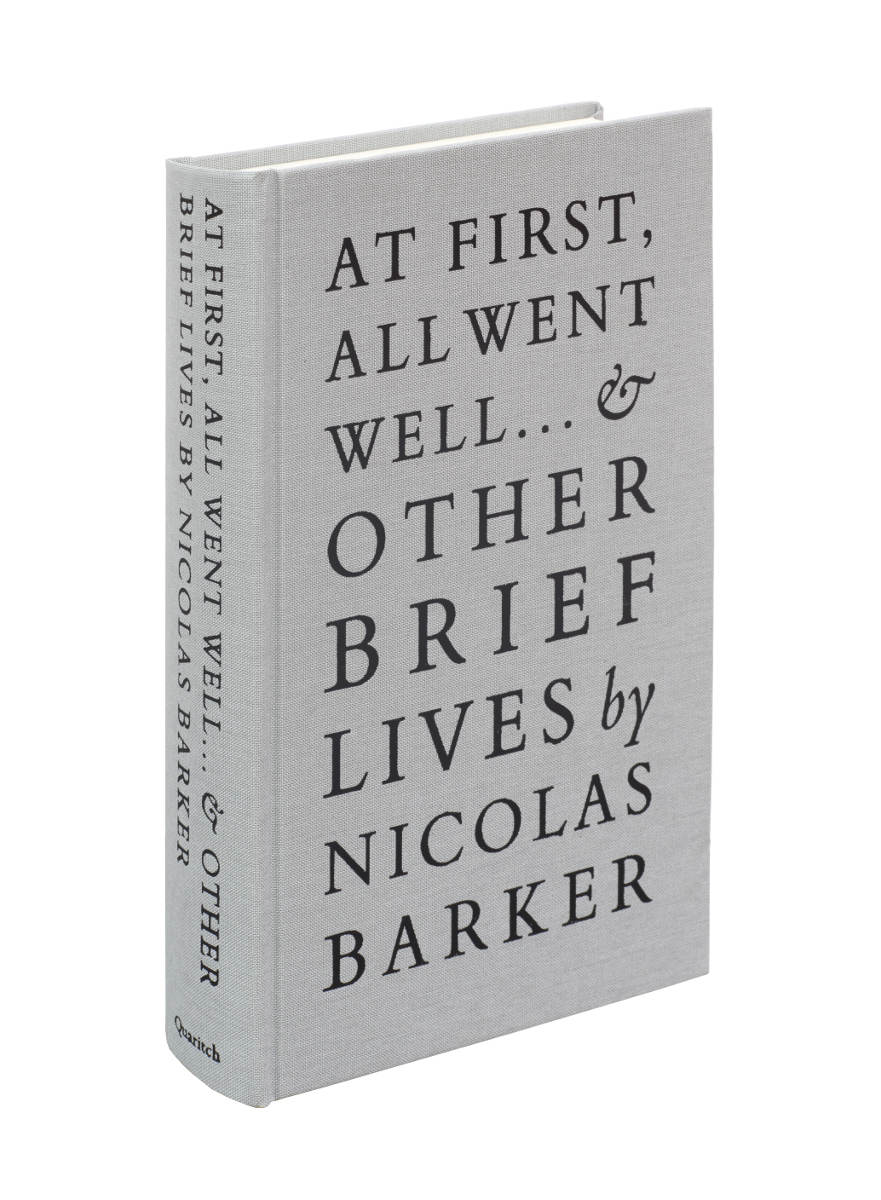 BARKER, Nicolas.
At First, All Went Well… & Other Brief Lives.
This book brings together eighty obituaries written by Nicolas Barker. The first were published in 1966 and the last in 2018. Print links them all: they were printers, publishers, librarians, booksellers or book collectors, their lives joined by a common dedication to the printed word and all that goes with it.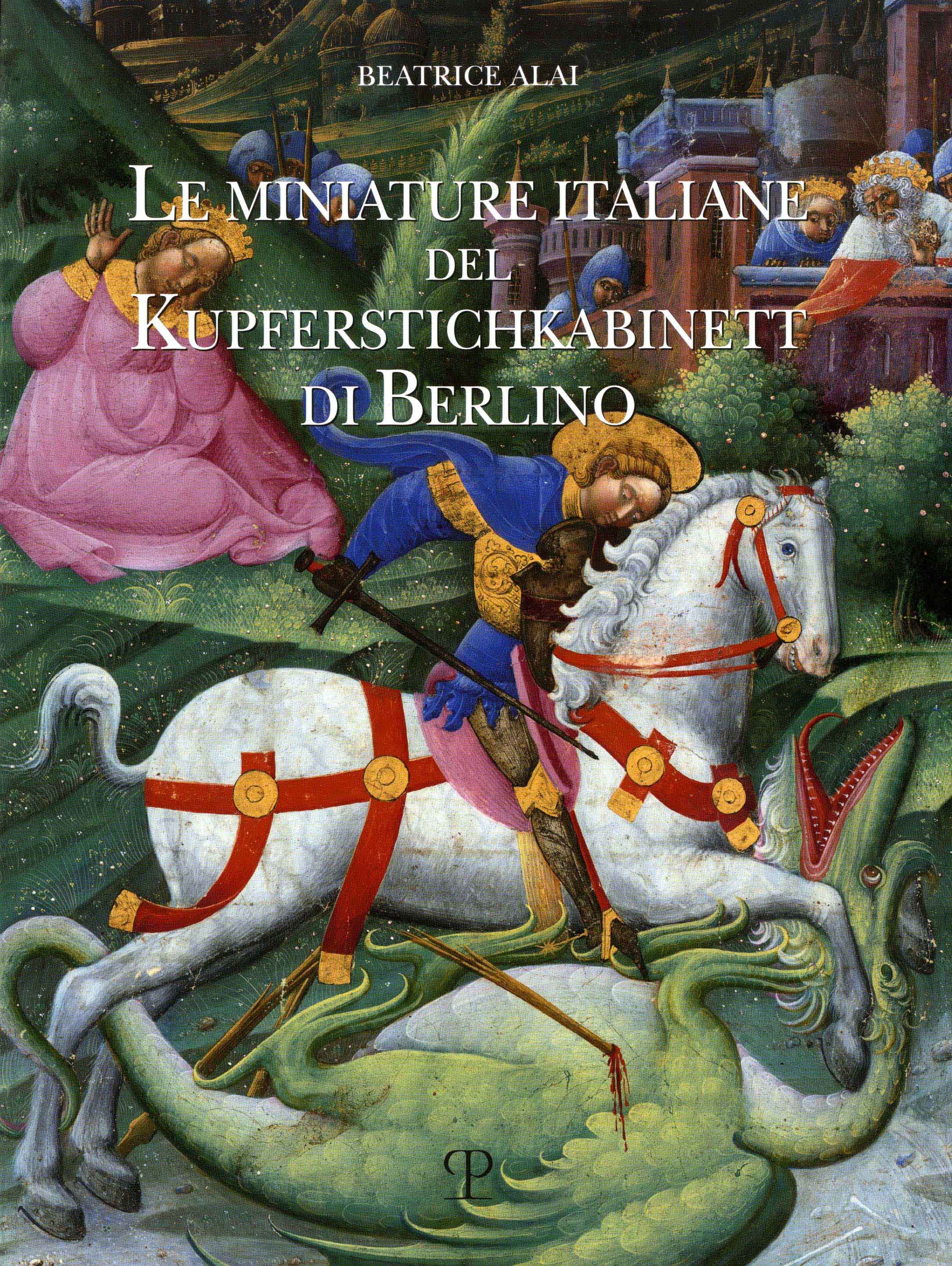 ALAI, Beatrice.
Le miniature Italiane del Kupferstichkabinett di Berlino.
From the presentation leaf: 'Bernard Quaritch Ltd is delighted to be a sponsor of this magnificent publication. We feel sure that our German founder, both as publisher of scholarly works and dealer in medieval manuscripts, would have been proud to support Beatrice Alai's catalogue of the Italian miniatures in one of the great German collections. Quaritch would certainly have known the Kupferstichkabinett's illustrious director Friedrich Lippmann, for in 1888 he published Lippmann's The Art of wood-engraving in Italy in the fifteenth century, the same year in which Lippmann acquired from Quaritch the splendid Roman calendar leaf which is described within these pages.'