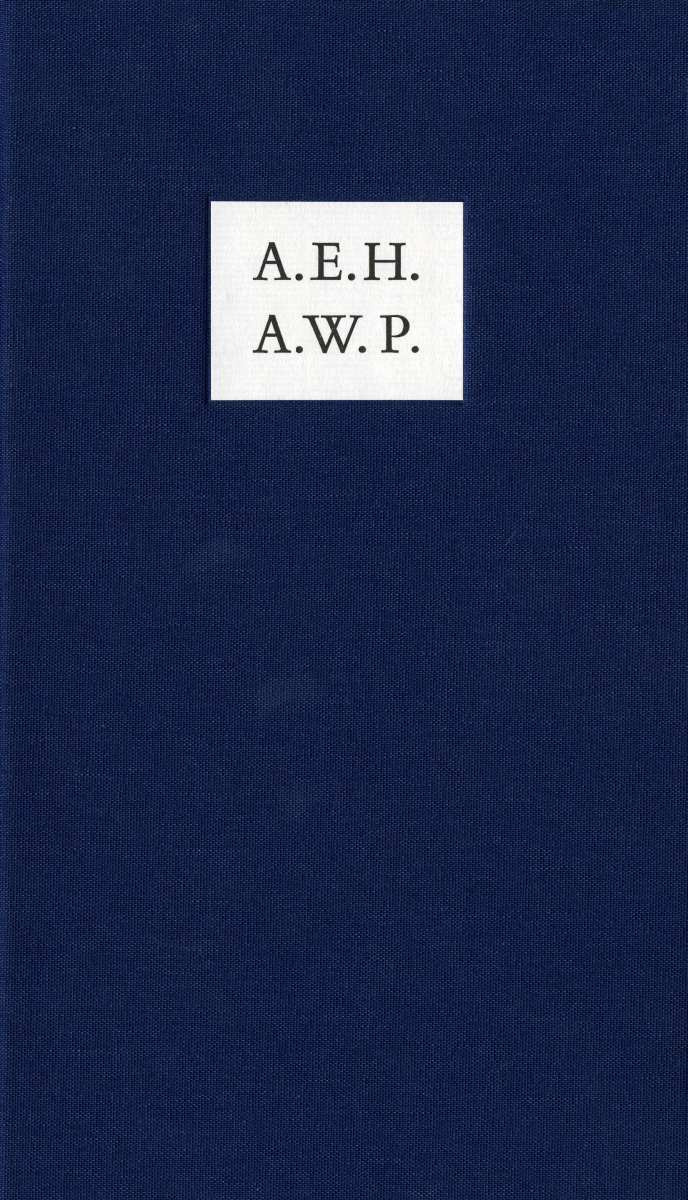 [HOUSMAN, A. E., and A. W. POLLARD.]
A.E.H. A.W.P.: a Classical Friendship.
[London], The Foundling Press and Bernard Quaritch, 2006.
8vo (250 x 145 mm), pp. 68, [4]; blue cloth.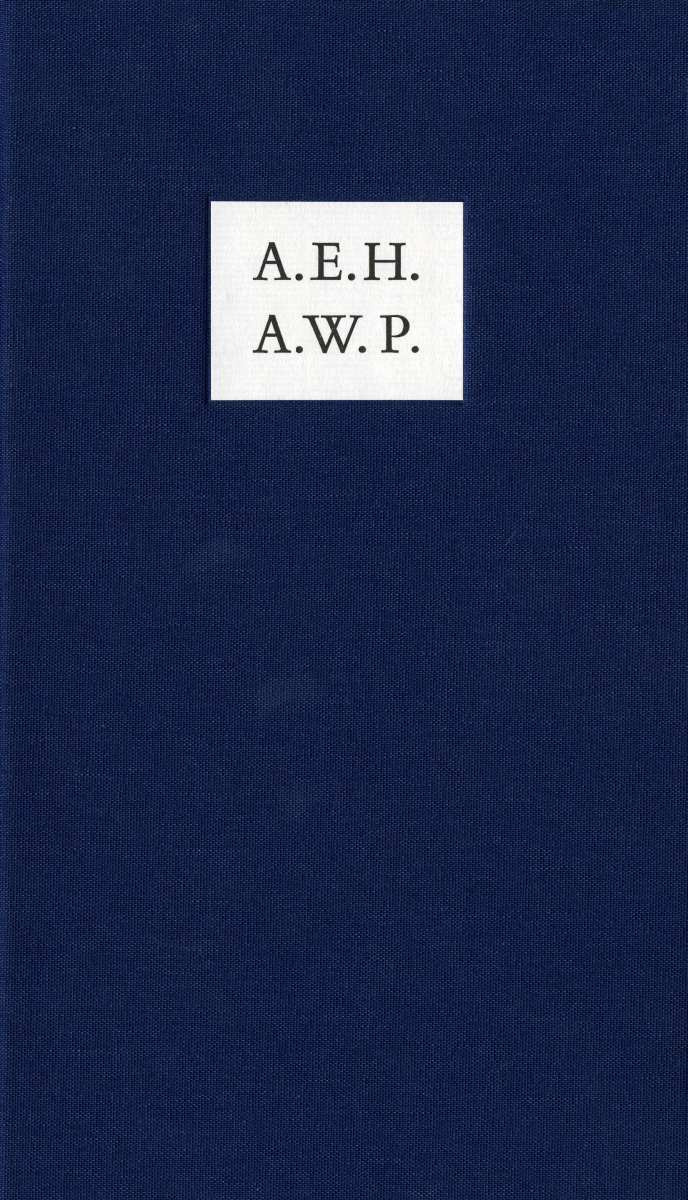 Added to your basket:
A.E.H. A.W.P.: a Classical Friendship.
Printing in full for the first time five letters from the poet and classical scholar A. E. Housman to A. W. Pollard, Keeper of Printed Books at the British Museum, this explores a friendship that was both intimate and formal. The story told by the book's editor, H. R. Woudhuysen, begins with the exuberance of brilliant undergraduates at Oxford. Yet Housman's mysterious failure to gain even a pass degree condemned him to a decade's drudgery before he could take up academic life once more. In the meantime he contributed translations to Pollard's Odes from the Greek Dramatists, and Pollard crucially suggested the title for his book of poems, A Shropshire Lad. Bibliographical exchanges follow, before Housman's final short letter movingly harks back to Oxford days and reveals at last a lifelong emotional commitment. The edition is limited to 350 numbered copies, letterpress printed, with a tipped-in facsimile of Housman's last letter to Pollard.
You may also be interested in...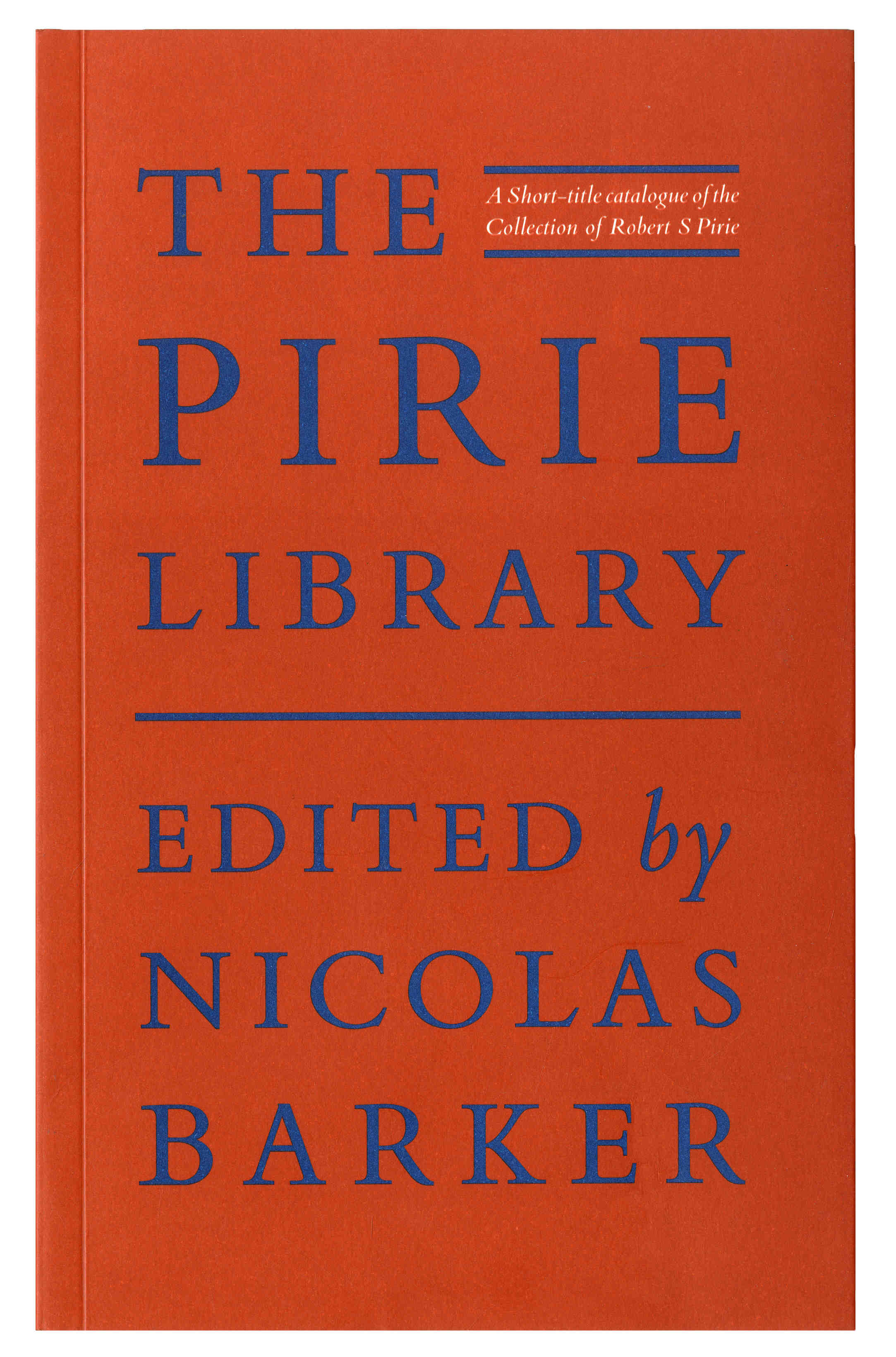 BARKER, Nicolas, ed.
The Pirie Library. A Short-Title Catalogue of the Collection of Robert S Pirie.
The library of Robert S Pirie, 'one of the finest private libraries of English literature, not just of our time but of all time' (James Stourton), was sold at Sotheby's New York on 2-4 December 2015. This account is based on Sotheby's catalogue of the sale, and augmented by Mr Pirie's acquisition cards and information supplied by Irene Adams. It contains indexes of provenances, sources, bindings, armorials and devices, & a list of prices, along with a preface and memoir by Nicolas Barker, and recollections by Nicholas Poole-Wilson.
KERSHMAN, Andrew.
Book Lovers' London.
Fifth edition. Book Lovers' London has established itself as an essential reference tool for those wanting to enjoy the literary delights of the capital. It contains reviews of over six hundred bookshops, including Quaritch.