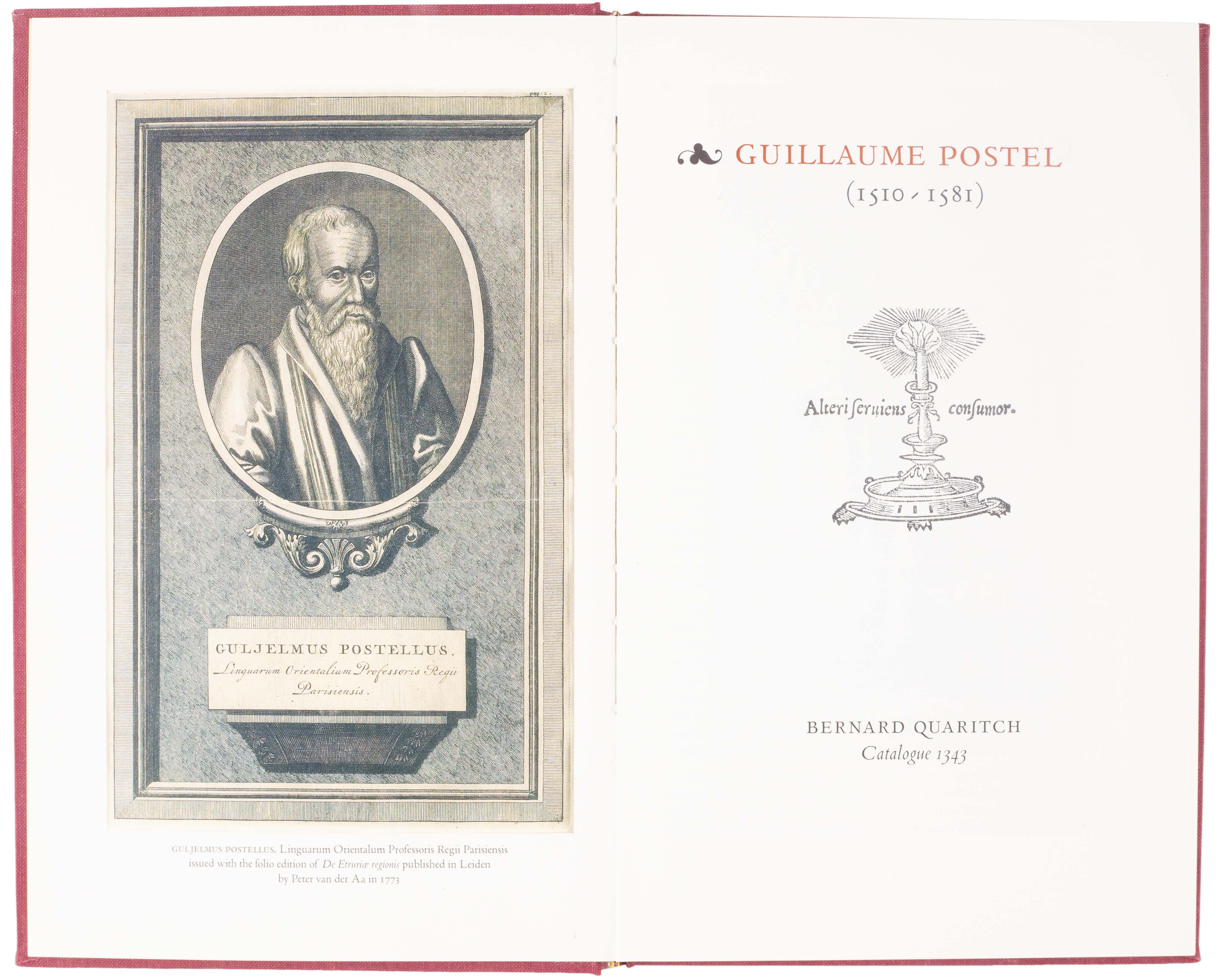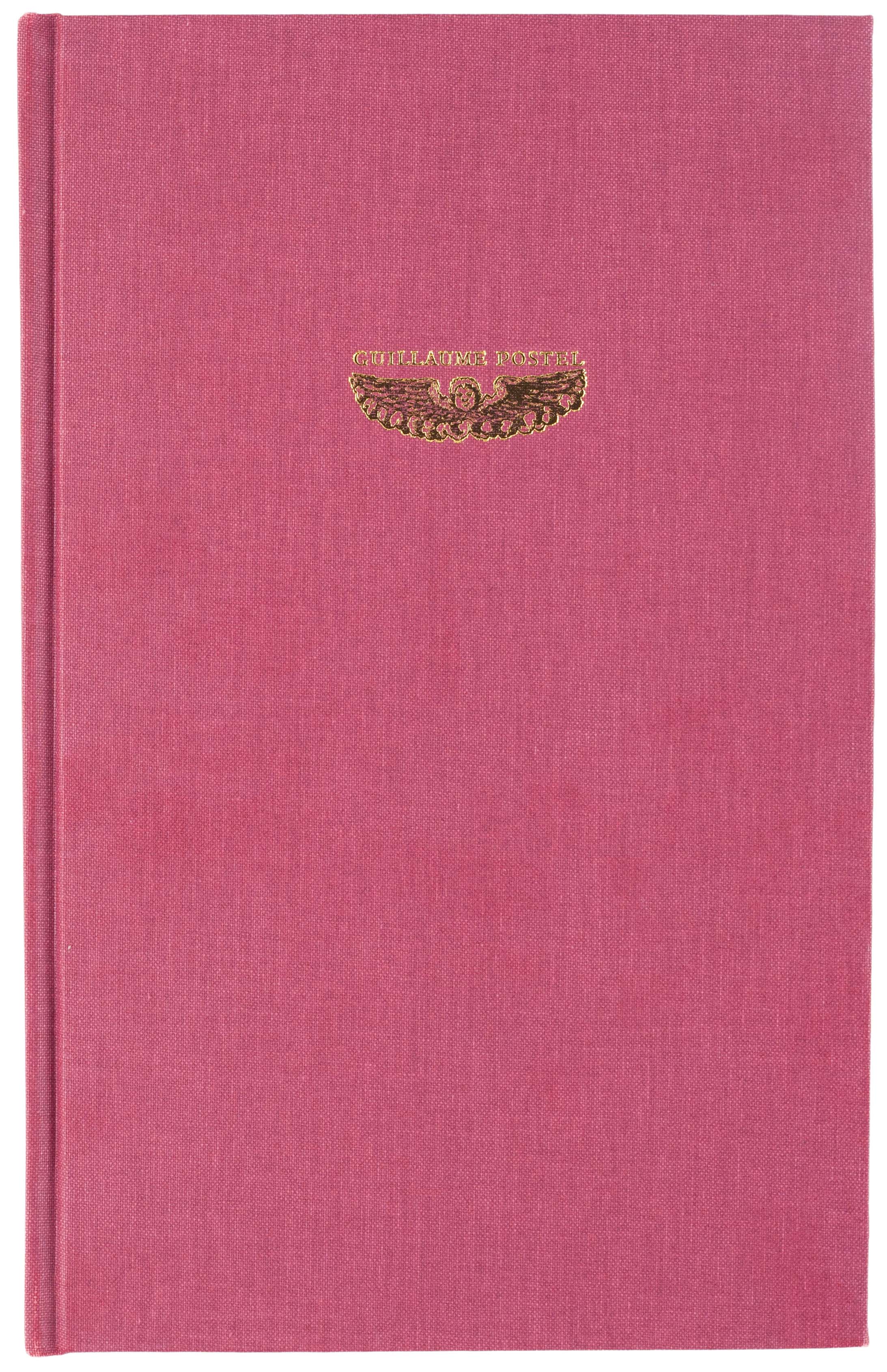 [QUARITCH.]
Guillaume Postel (1510–1581).
Quaritch, 2006.
Large 8vo, pp. [136], extensively illustrated in colour throughout; cloth-bound.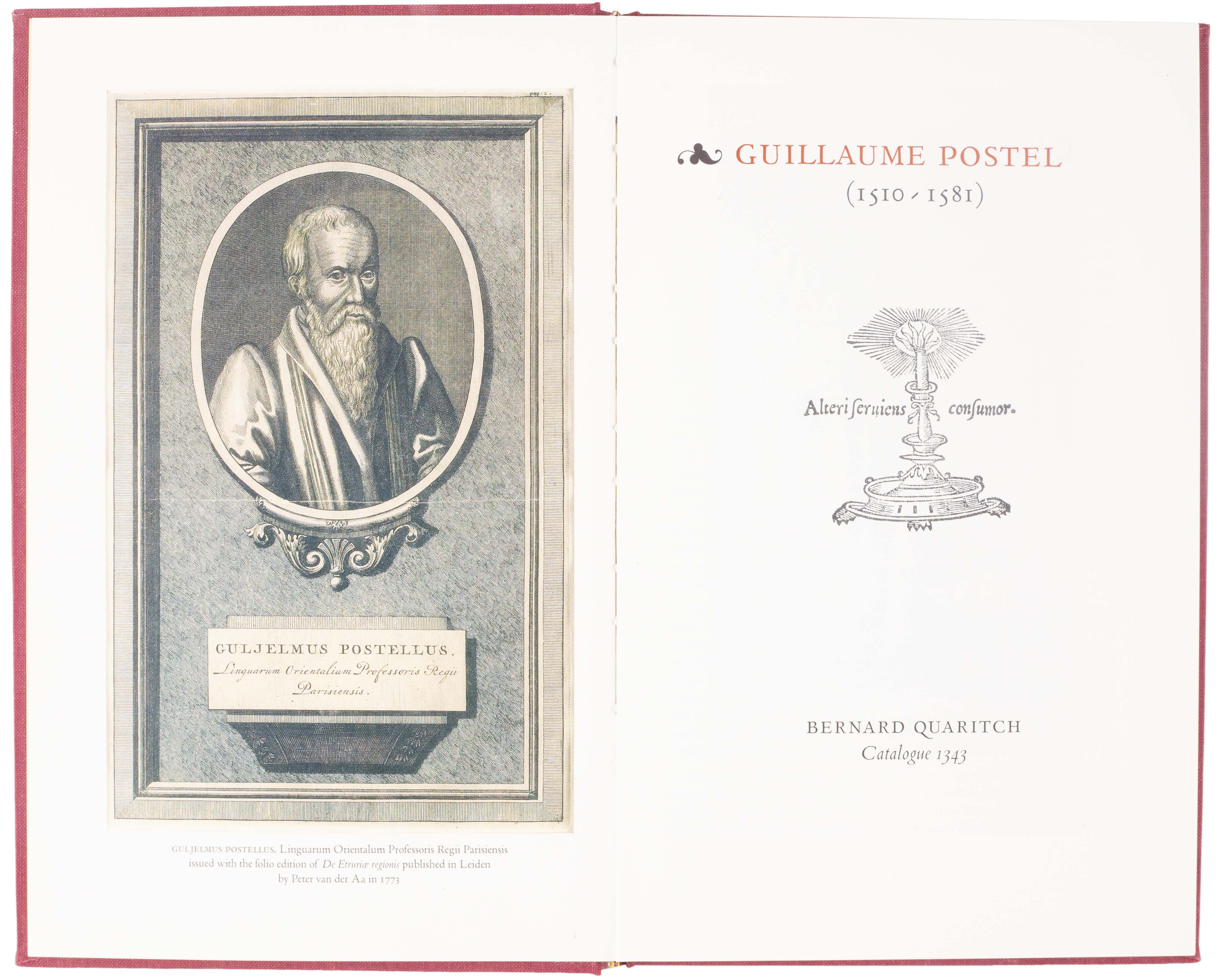 Added to your basket:
Guillaume Postel (1510–1581).
A catalogue of a collection of the works of the Renaissance scholar and Arabist, Guillaume Postel. 'Not only does it include editions of quite exceptional rarity, to be found in few libraries on either side of the Atlantic, but it illustrates every moment of Postel's extraordinary career and gives a remarkably complete idea of the man and his thought.'

A limited edition of 150 cloth-bound copies was printed for sale, edited by Detlev Auvermann and with an introductory essay by Alastair Hamilton.
You may also be interested in...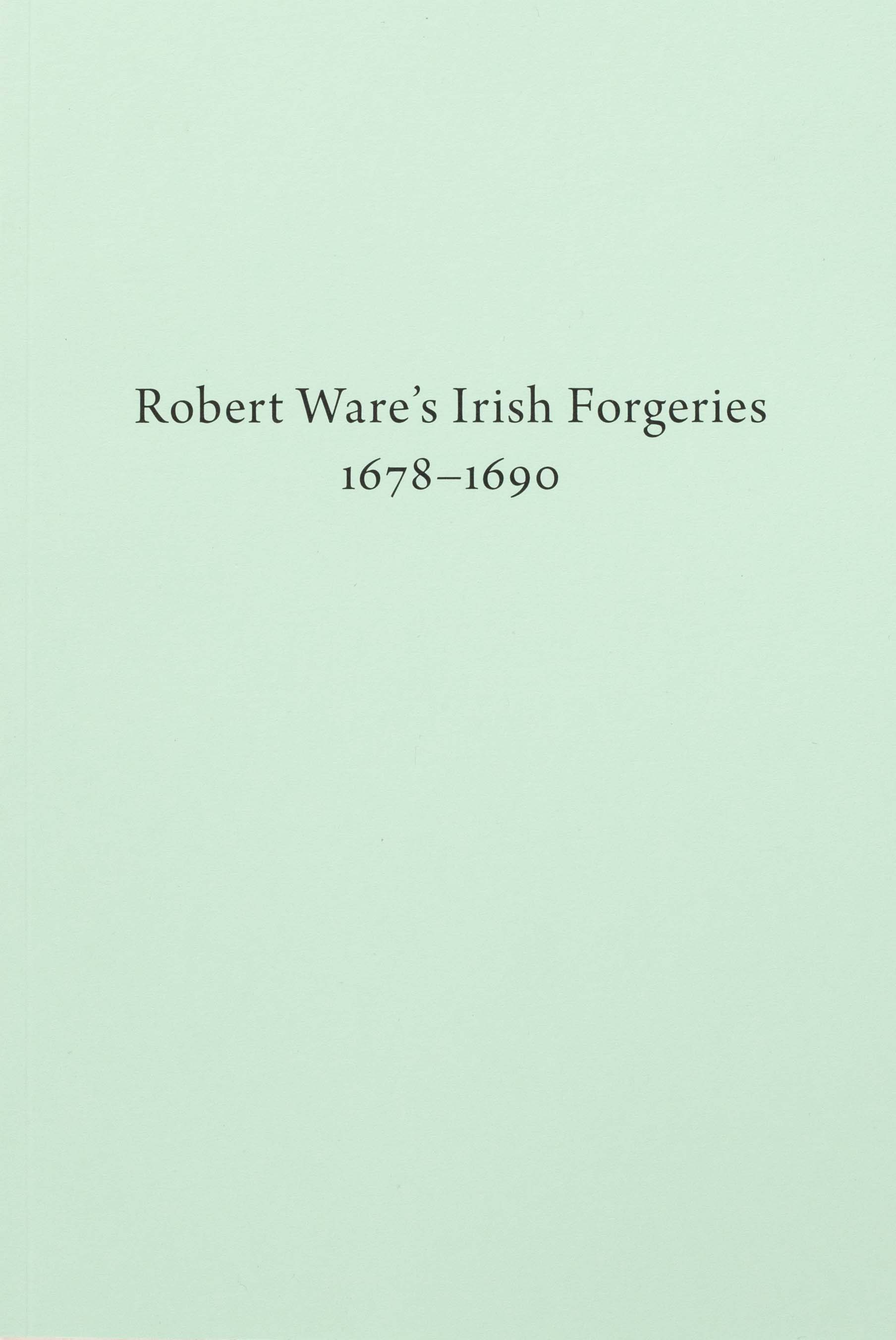 THE MOST AUDACIOUS FORGER WHO EVER LIVED FREEMAN, Arthur.
Historical Forgery in Romanophobe Britain: Robert Ware's Irish Fictions revisited.
A new and particular account of the anti-Catholic and anti-separatist forgeries of Robert Ware, the seventeenth-century Irish antiquary, who has been called 'the most audacious fabricator of historical documents who ever lived'. Ware's formidable output of lively if malicious fictions has distorted Tudor and Stuart history, with remarkable endurance and reiteration, over more than three centuries – despite longstanding efforts at exposure and dismissal, which this study traces closely as well.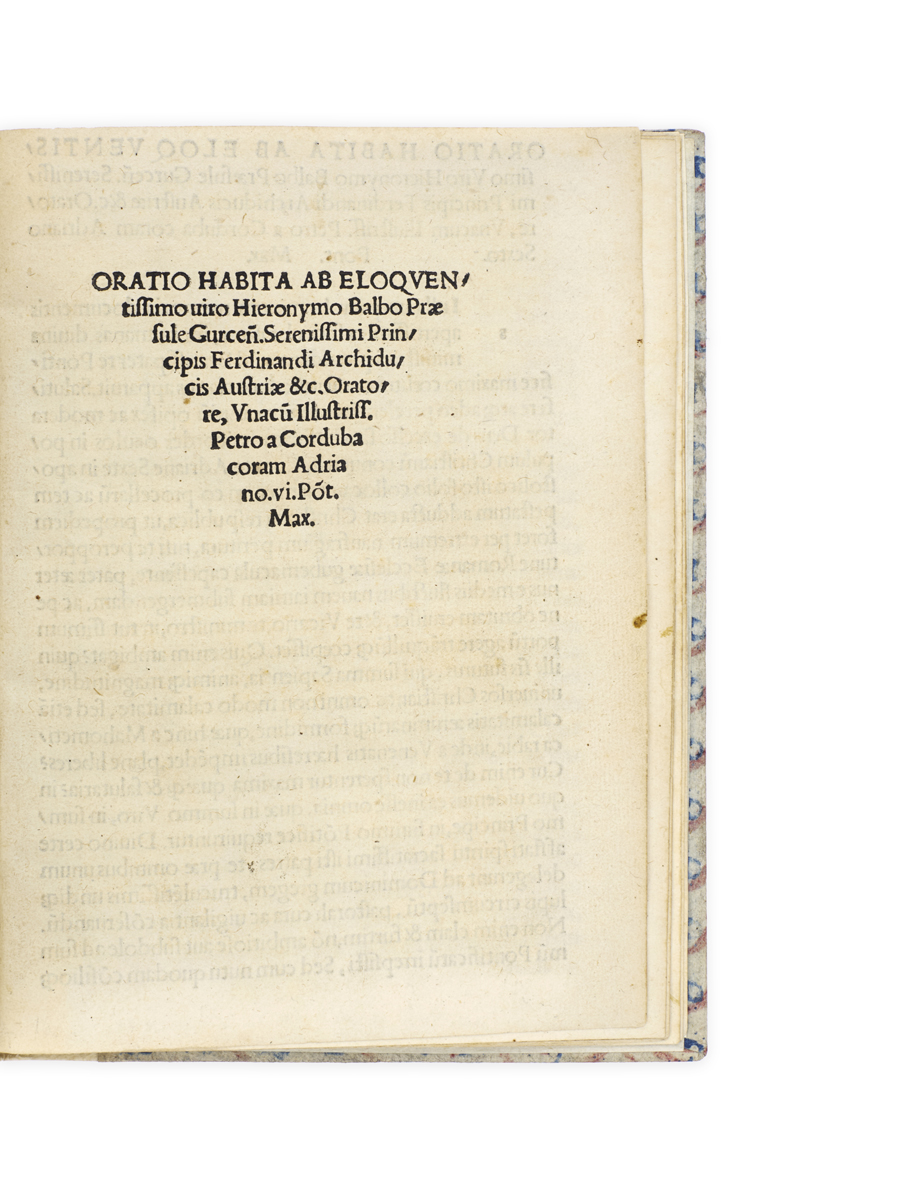 PRAISING THE POPE BALBI, Girolamo. 
Oratio habita ab eloquentissimo viro Hieronymo Balbo Praesule Gurcen[sis] Serenissimi Principis Ferdinandi Archiducis Austriae etc. oratore, unacu[m] illustriss[imo] Petro a Corduba coram Adriano VI Po[n]t. Max. 
First(?) edition of Balbi's celebrated oration in praise of newly elected pope Adrian VI, one of several editions to appear in the same year, with priority not established.