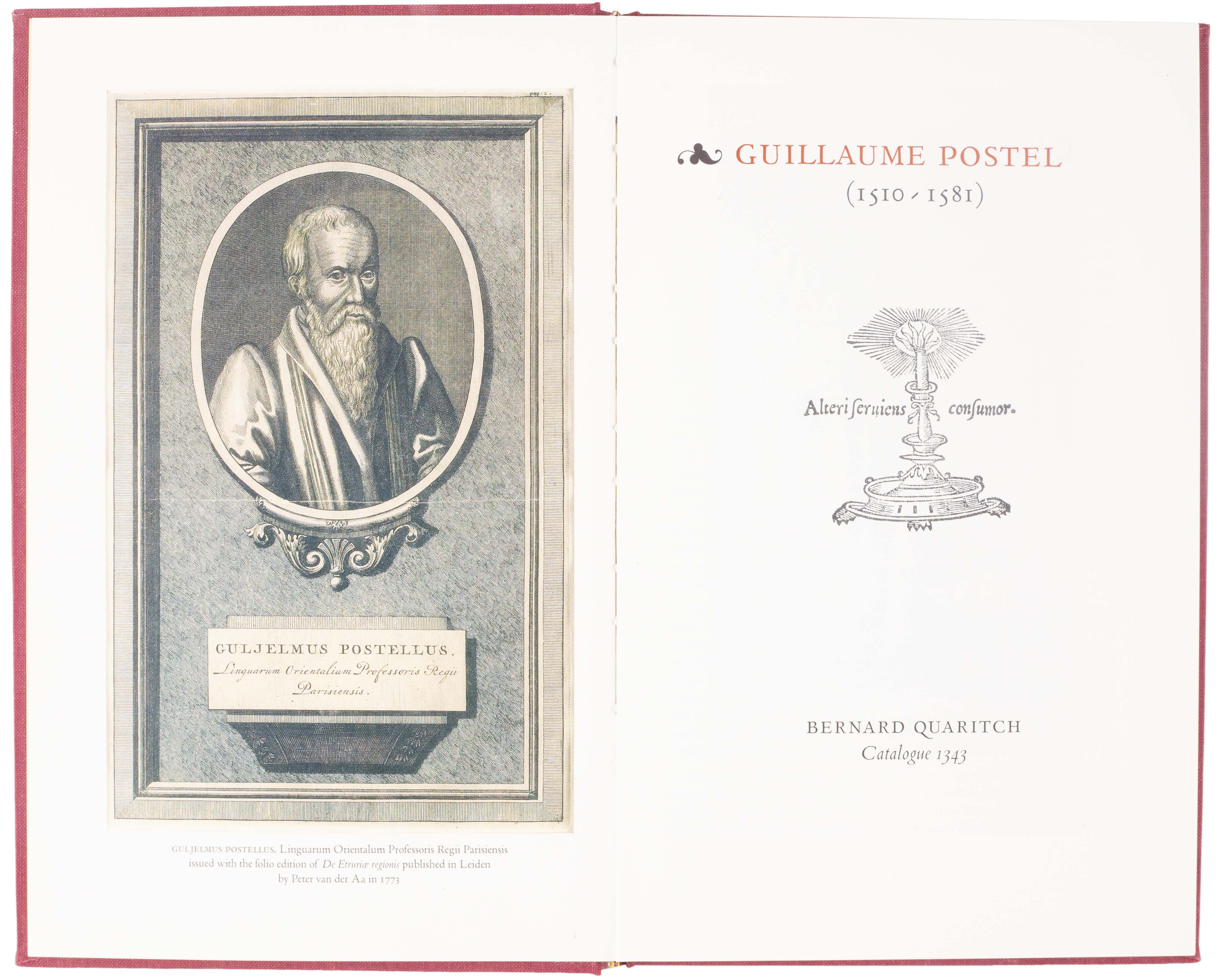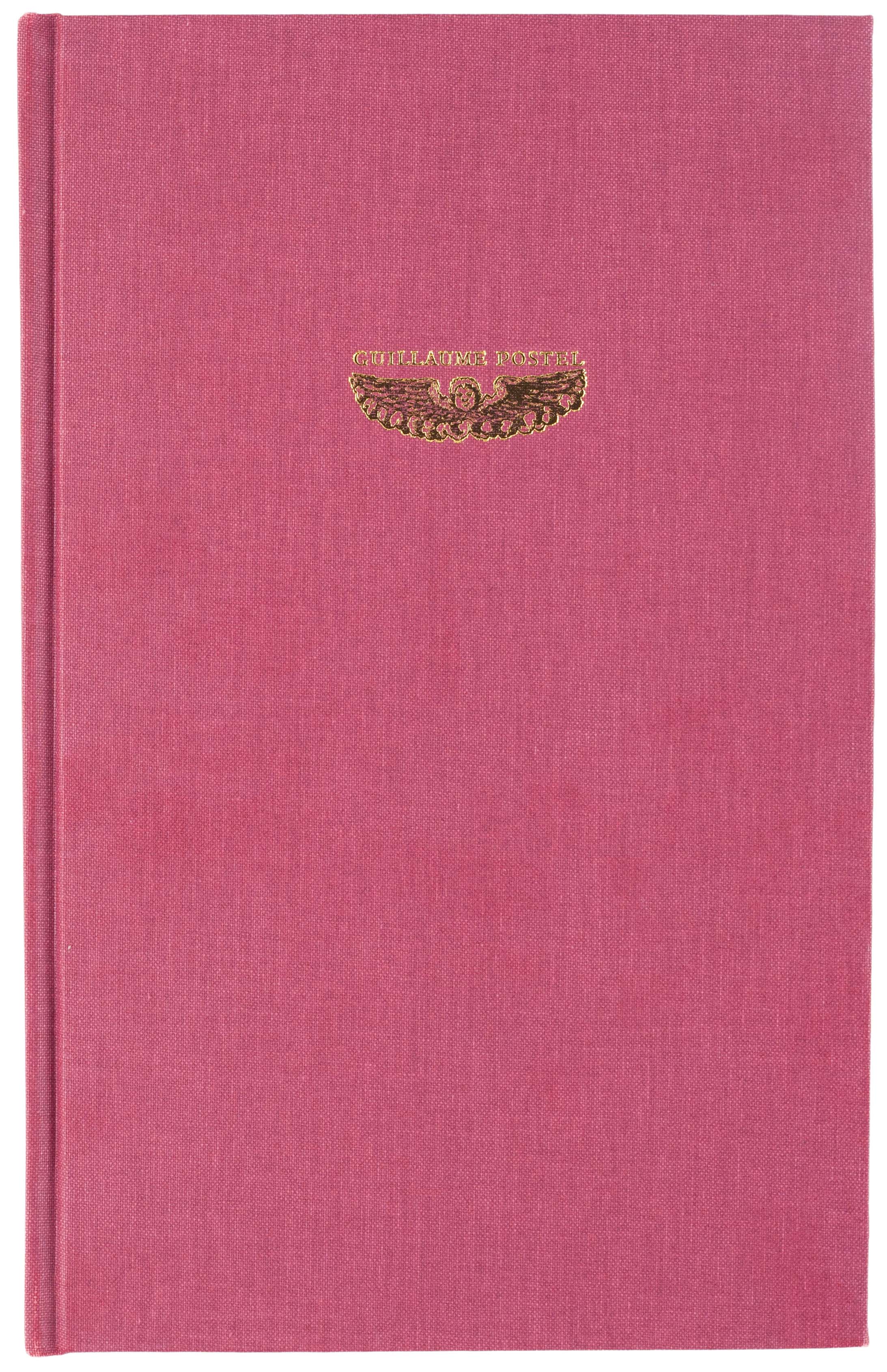 [QUARITCH.]
Guillaume Postel (1510–1581).
Quaritch, 2006.
Large 8vo, pp. [136], extensively illustrated in colour throughout; cloth-bound.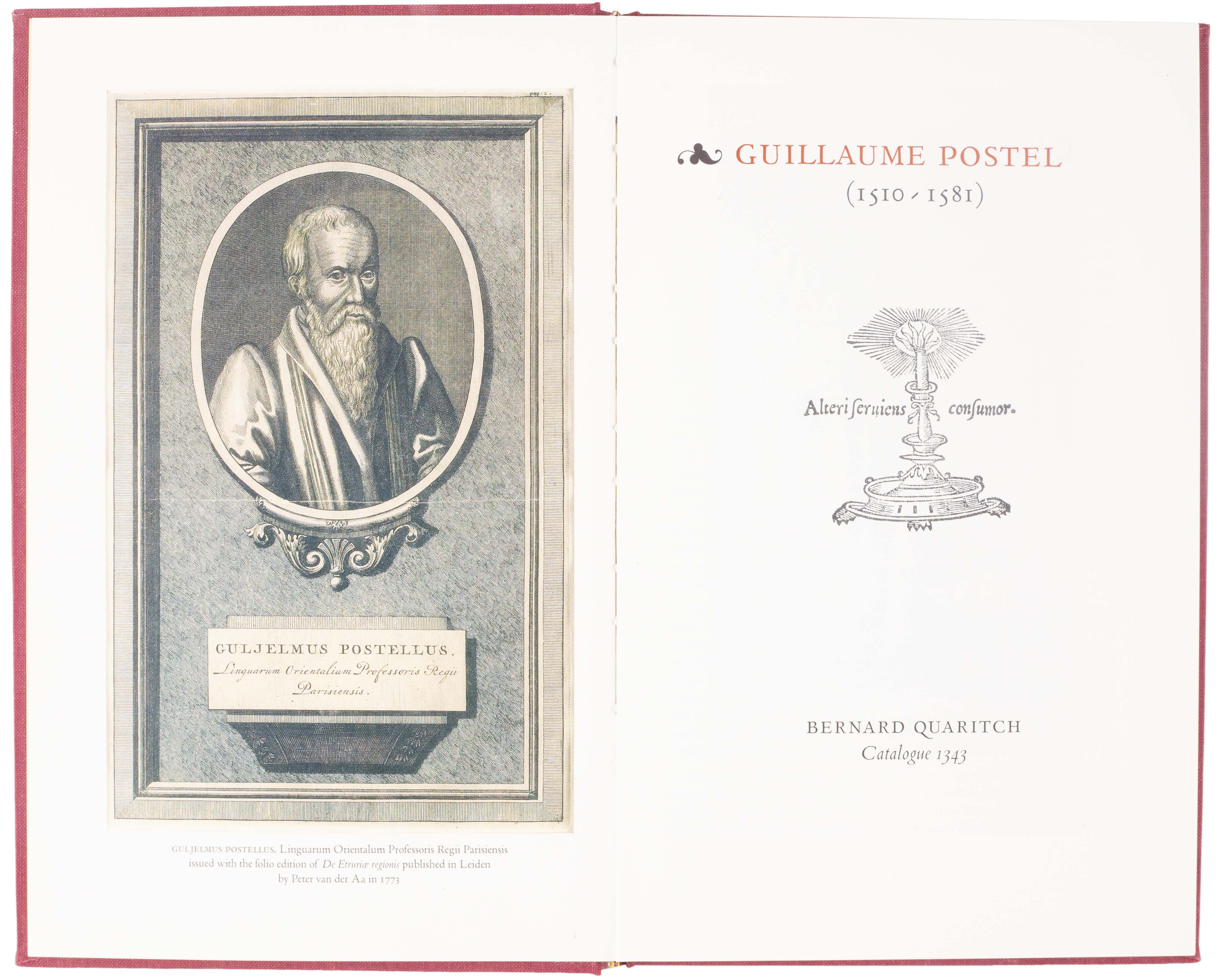 Added to your basket:
Guillaume Postel (1510–1581).
A catalogue of a collection of the works of the Renaissance scholar and Arabist, Guillaume Postel. 'Not only does it include editions of quite exceptional rarity, to be found in few libraries on either side of the Atlantic, but it illustrates every moment of Postel's extraordinary career and gives a remarkably complete idea of the man and his thought.'

A limited edition of 150 cloth-bound copies was printed for sale, edited by Detlev Auvermann and with an introductory essay by Alastair Hamilton.
You may also be interested in...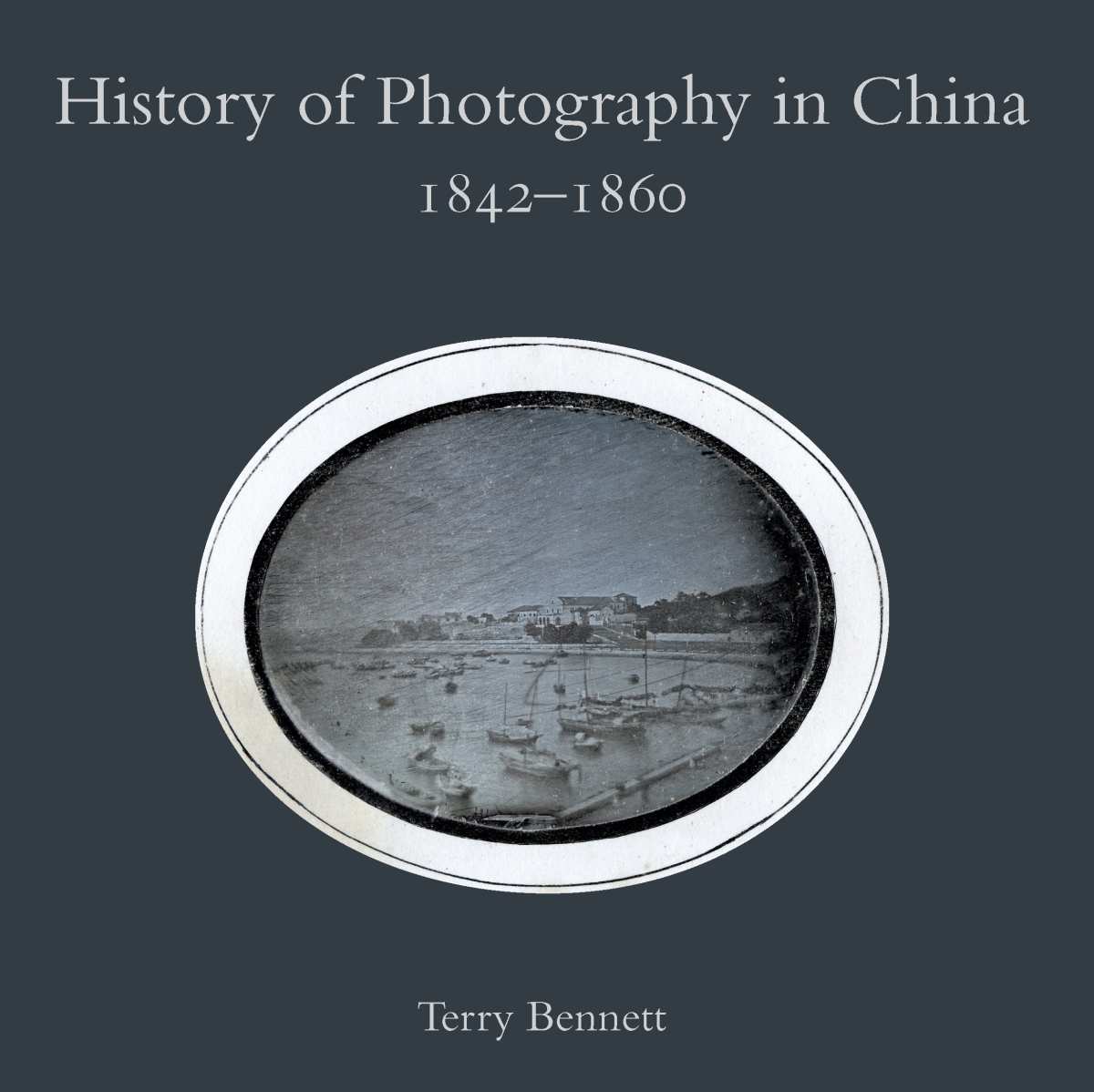 BENNETT, Terry.
History of Photography in China 1842-1860.
The first comprehensive history of the earliest years of photography in China, combining previously unpublished research with over 150 photographs, many of which are attributed and published here for the first time.
Bombing the British Museum BRITISH MUSEUM.
List of Missing English Theological and Devotional Books.
Mimeographed typescript of books missing after the losses suffered by the British Museum Library during the Second World War. This is one of several lists of books destroyed, produced both as a record and as a tool for acquiring replacement copies – this copy appears to have been used for that purpose, with pencil dashes in the margins next to several books.