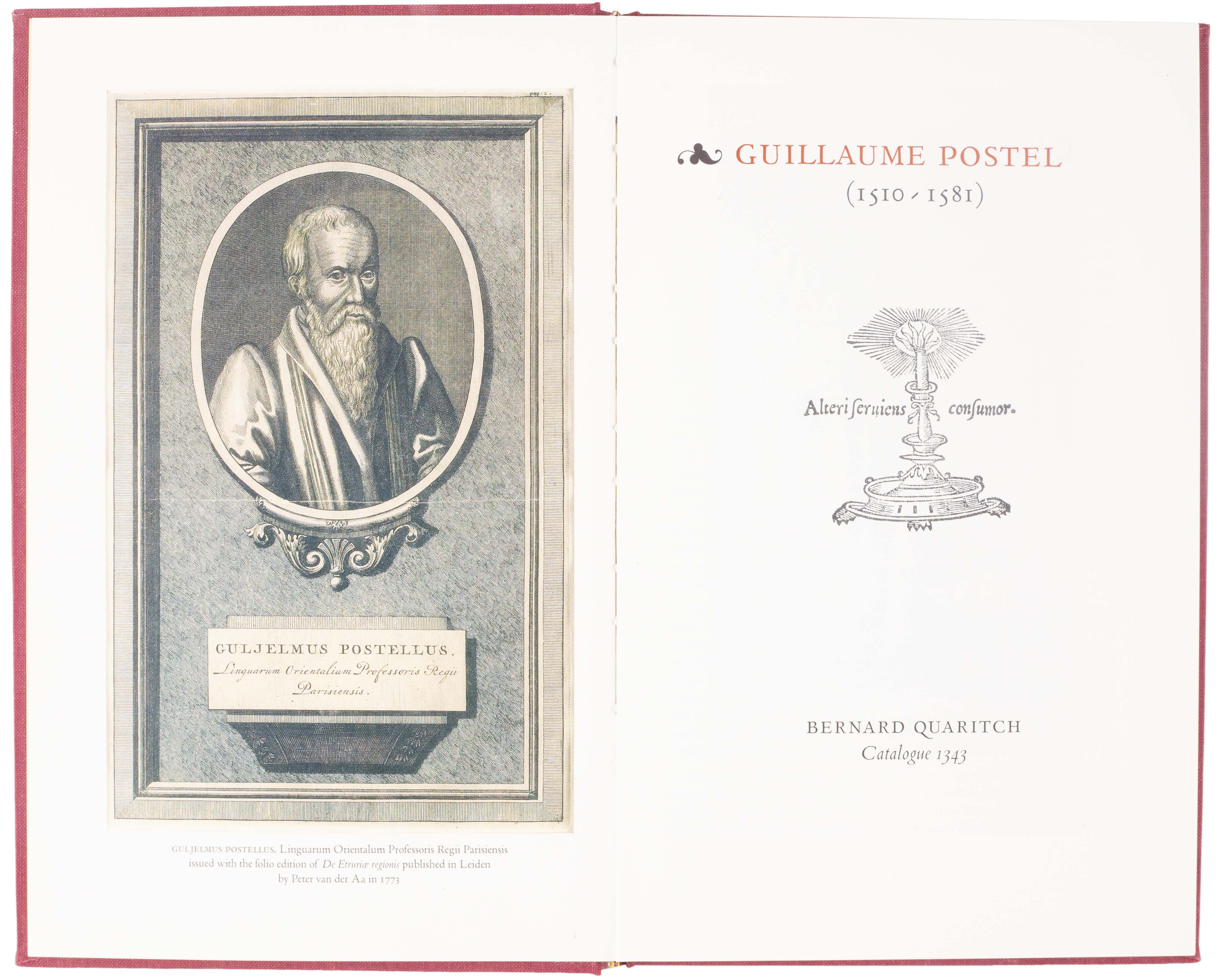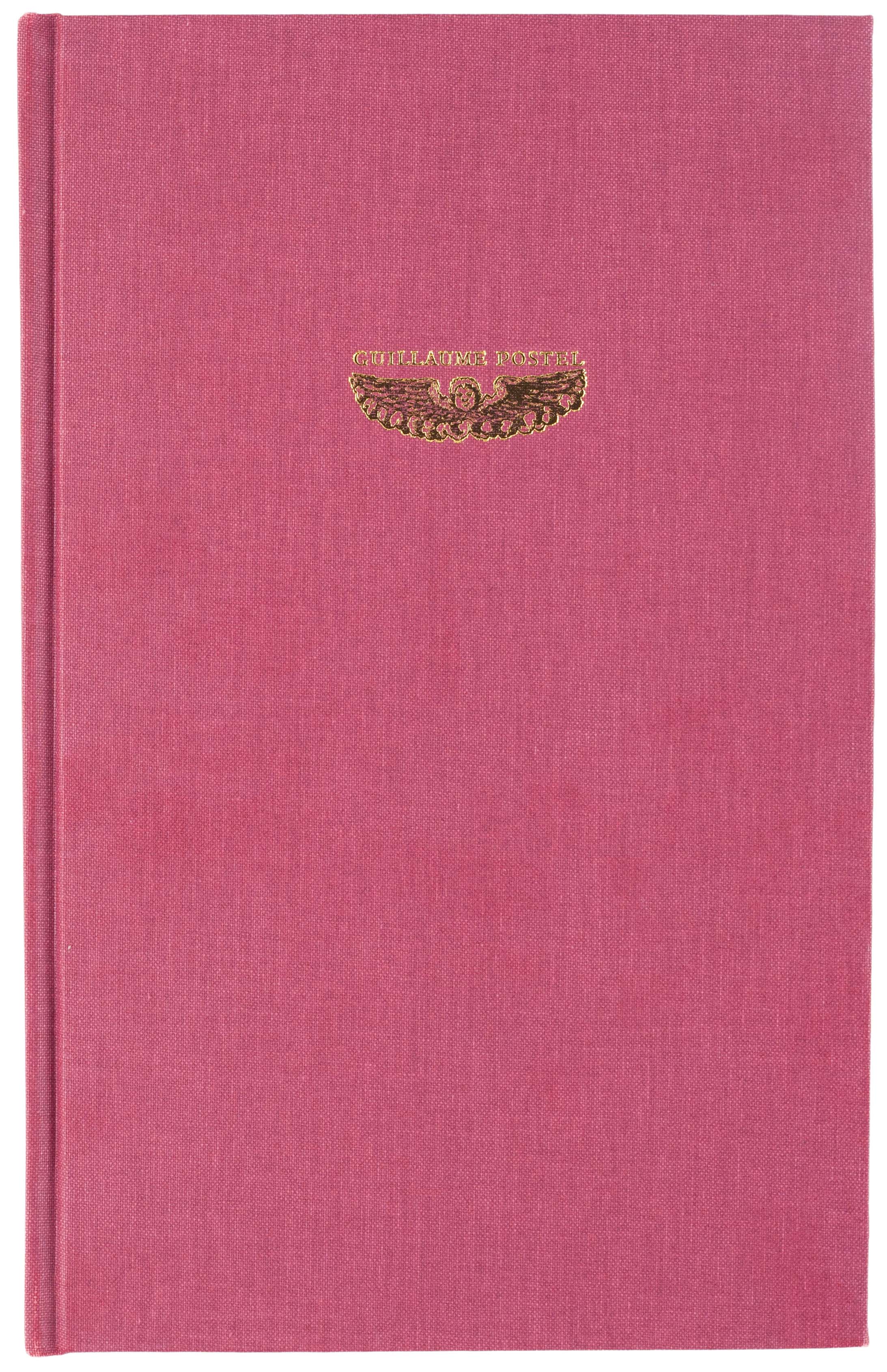 [QUARITCH.]
Guillaume Postel (1510–1581).
Quaritch, 2006.
Large 8vo, pp. [136], extensively illustrated in colour throughout; cloth-bound.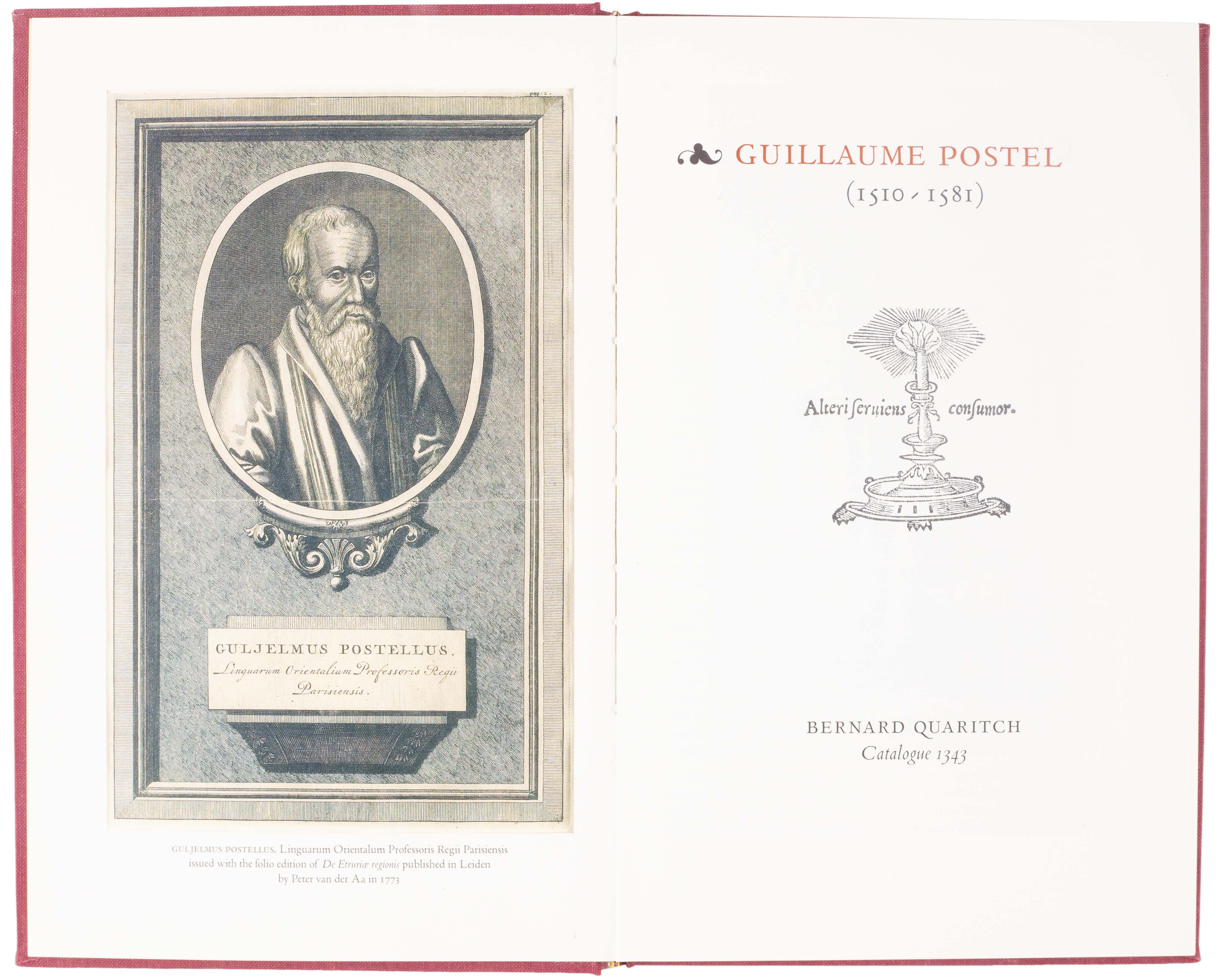 Added to your basket:
Guillaume Postel (1510–1581).
A catalogue of a collection of the works of the Renaissance scholar and Arabist, Guillaume Postel. 'Not only does it include editions of quite exceptional rarity, to be found in few libraries on either side of the Atlantic, but it illustrates every moment of Postel's extraordinary career and gives a remarkably complete idea of the man and his thought.'

A limited edition of 150 cloth-bound copies was printed for sale, edited by Detlev Auvermann and with an introductory essay by Alastair Hamilton.
You may also be interested in...
FREEMAN, Arthur.
Bibliotheca Fictiva: a Collection of Books and Manuscripts Relating to Literary Forgery 400 BC – AD 2000.
An inventory of books and manuscripts relating to literary forgery, complete with three supplements. Spanning some twenty-four centuries, the book seeks also to define and describe the controversial genre it represents. Individual entries offer specific commentary on the forgers and their work, their exposers and their dupes. A broad prefatory overview surveys the entire field in its topical, historical, and national diversity.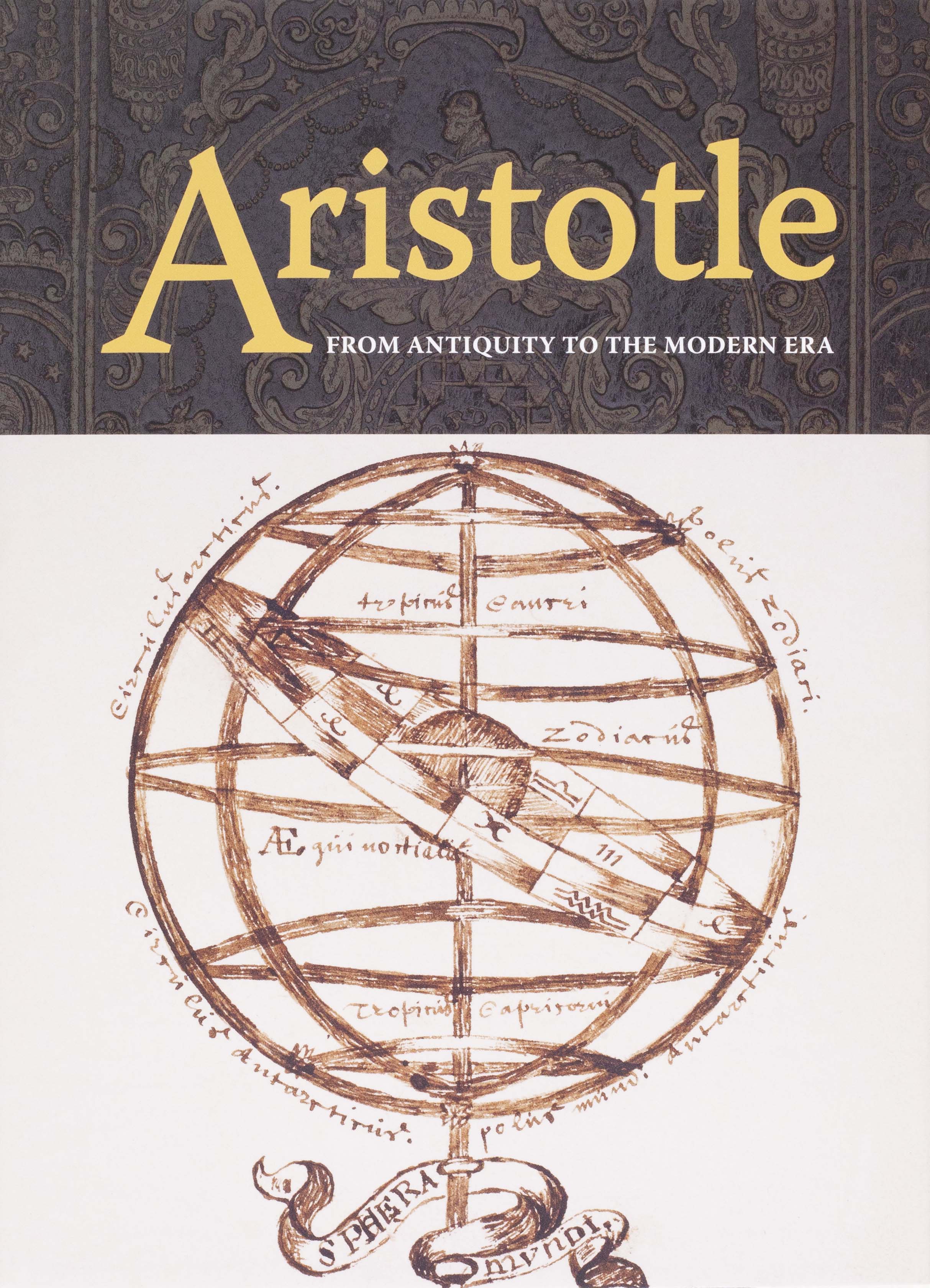 Aristotle: From Antiquity to the Modern Era.
Preface by Martin J. Gross. Essays by Benjamin Morison and Barbara Scalvini.
Aristotle's influence towers over western philosophy and science. His astonishing range and depth – philosophy and logic, the physical and natural sciences, ethics and politics – make him indisputably the most important intellectual figure in the western tradition before the modern age.