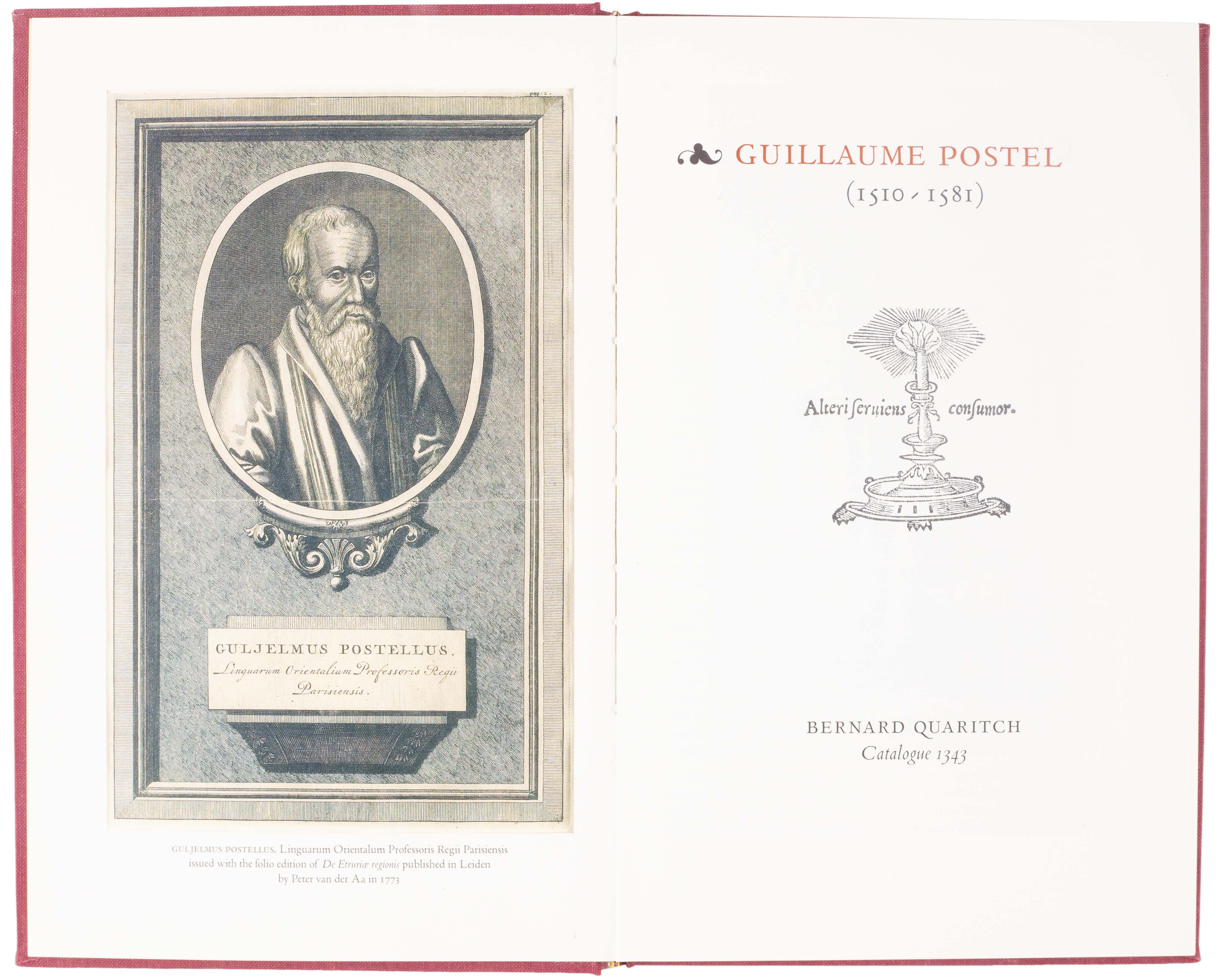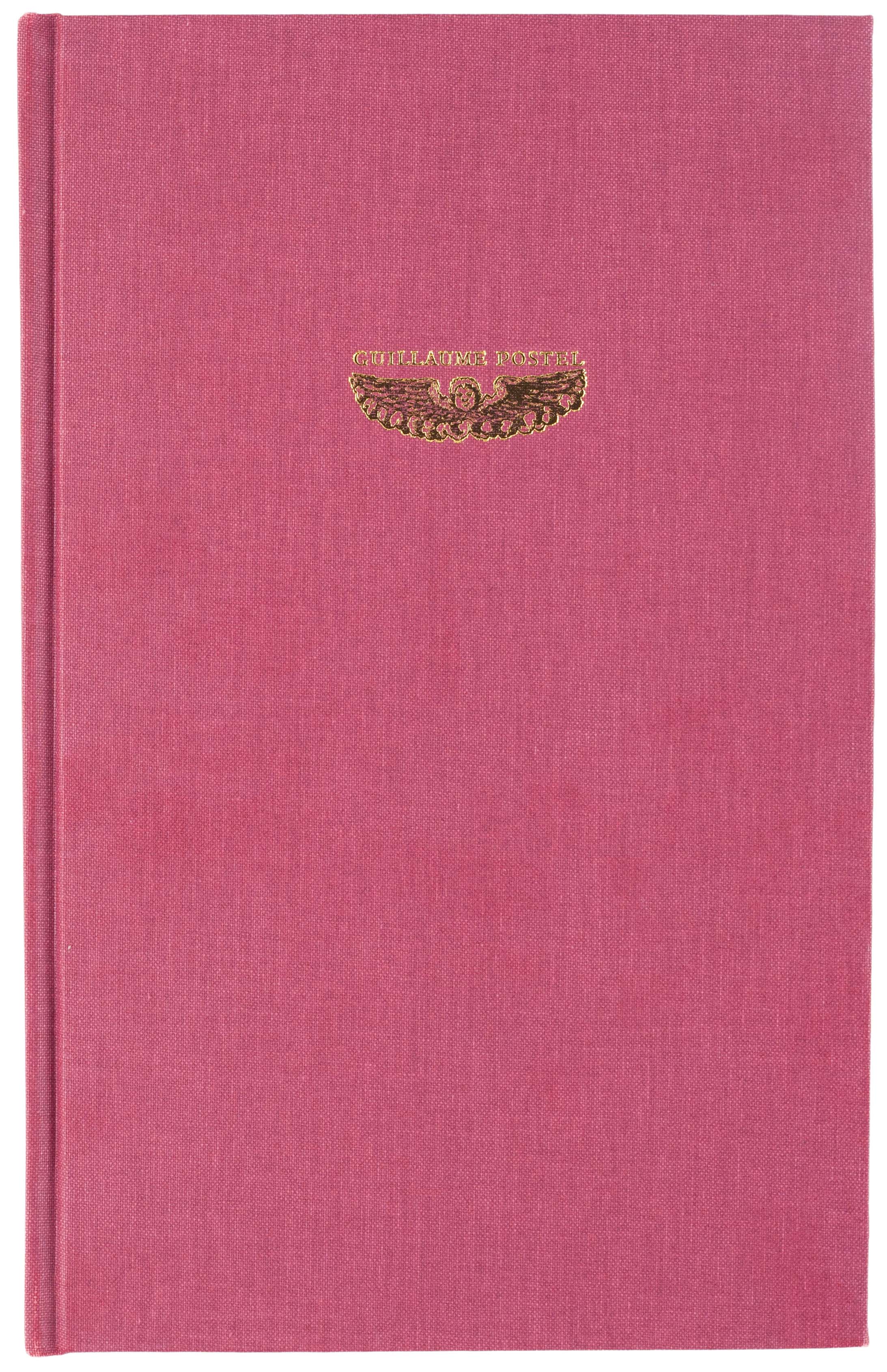 [QUARITCH.]
Guillaume Postel (1510–1581).
Quaritch, 2006.
Large 8vo, pp. [136], extensively illustrated in colour throughout; cloth-bound.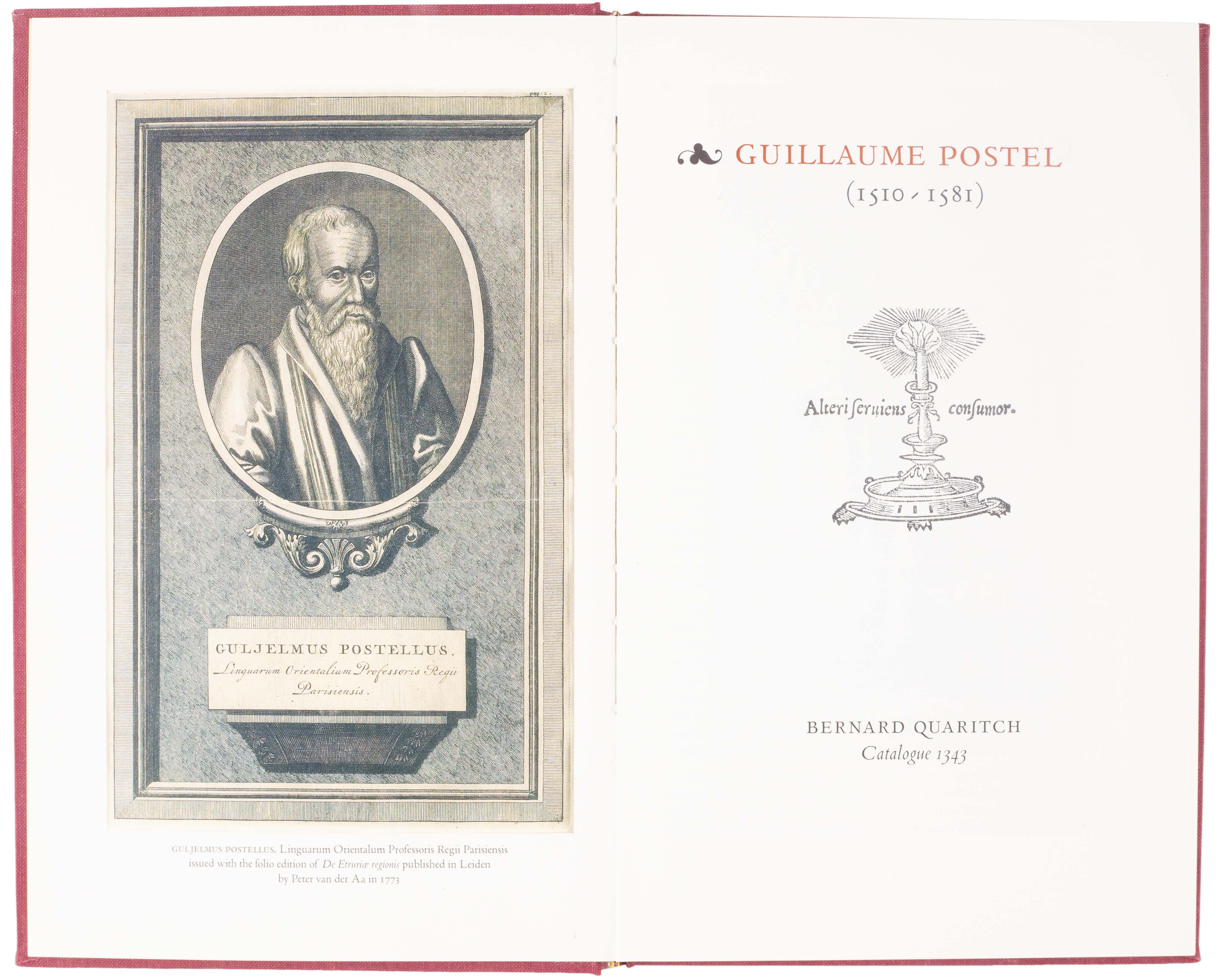 Added to your basket:
Guillaume Postel (1510–1581).
A catalogue of a collection of the works of the Renaissance scholar and Arabist, Guillaume Postel. 'Not only does it include editions of quite exceptional rarity, to be found in few libraries on either side of the Atlantic, but it illustrates every moment of Postel's extraordinary career and gives a remarkably complete idea of the man and his thought.'

A limited edition of 150 cloth-bound copies was printed for sale, edited by Detlev Auvermann and with an introductory essay by Alastair Hamilton.
You may also be interested in...
BEISNER, Monika.
Dante Alighieri: La Commedia in 100 tavole.
Limited edition, one of 500 numbered sets, of Monika Beisner's one hundred illustrations of the Divine Comedy, each accompanying one canto, conveying with remarkable fidelity the vivacity of Dante's verse.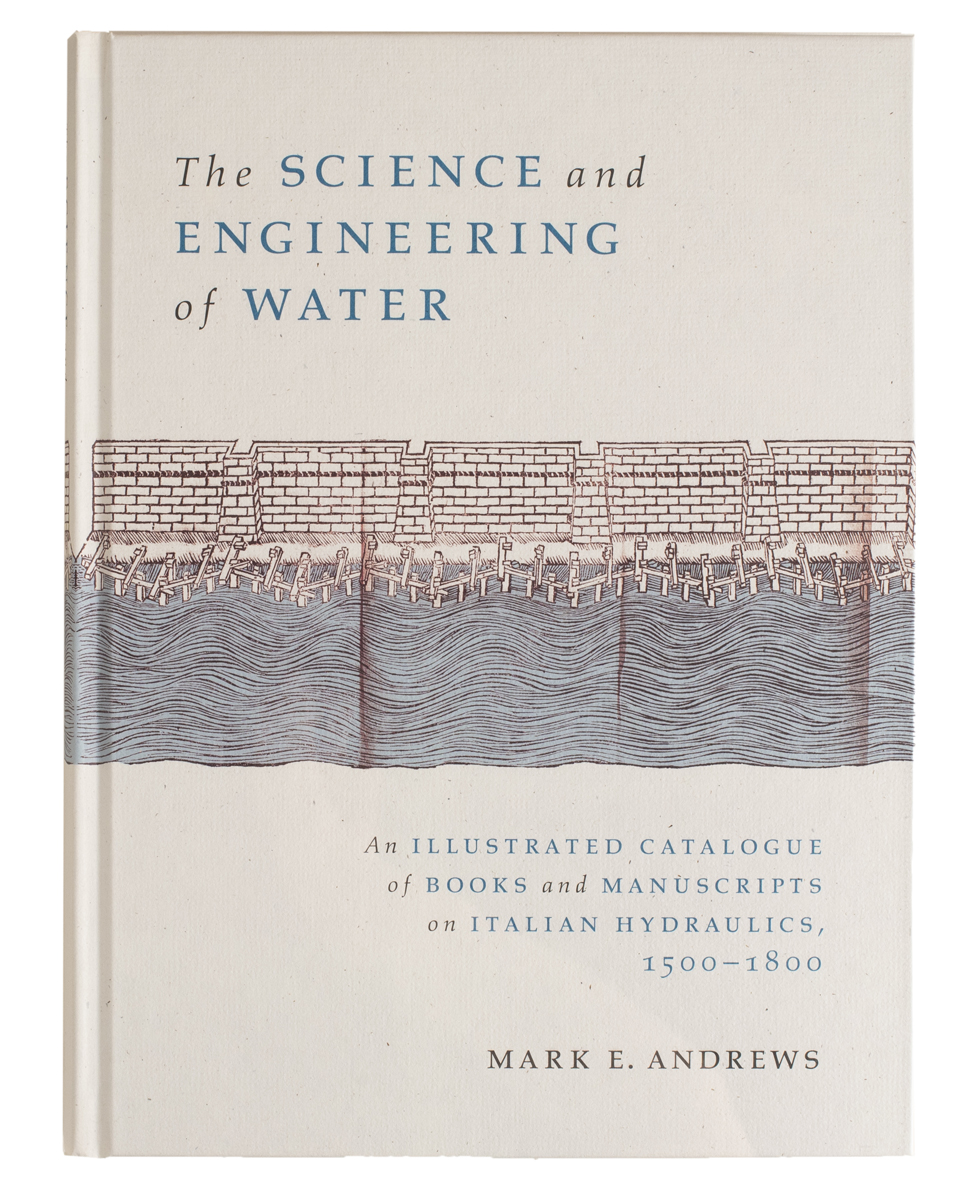 ITALIAN HYDRAULICS ANDREWS, Mark E.
The Science and Engineering of Water: An illustrated catalogue of books and manuscripts on Italian hydraulics, 1500-1800.
A lavishly illustrated catalogue, tracing the development of science and engineering through the early modern period. Some 367 printed books, manuscripts, and maps are presented in chronological order, highlighting the relationship between the evolution of ideas and the authors who documented those ideas. Drawing from Mark Andrews's larger collection of civil engineering, here we see the books, illustrations, and diagrams that formed the daily working tools of Italian scientists, engineers, and builders – from civil engineering's first printed works in the early sixteenth century to the publication of Venturi's landmark text on fundamental hydraulic principles in 1797.