'UNUSUAL SKILL'
JOHNSON, Alvin Saunders.
Rent in modern economic theory: an essay in distribution.
Columbia University, 1903.
8vo, pp. vi, 128 + [2]; uncut and mostly unopened; margins of preliminary leaves brittle, recently rebound in boards; remains of original printed wrapper pasted down.
£80

Approximately:
US $111
€92
Added to your basket:
Rent in modern economic theory: an essay in distribution.
First edition of Johnson's doctoral dissertation. This work 'showed unusual skill in solving problems by the dexterous use of classification. Many thinkers, he said were impressed by economic developments which seemed to foretell a new monopolistic order of society. Actually, competition had simply changed its form. "Competition is less keen" he said "among industrial establishments which create one and the same kind of commodity; but it is far keener than formerly between industrial groups which create, not like commodities, but commodities yielding like amounts of satisfaction, from which the consumer selects according to his estimates of utility and cost"' (Dorfman).

See Dorfman, The Economic Mind in American Civilization III, 421.
You may also be interested in...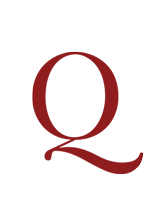 READING ADAM SMITH AT THE CAPE OF GOOD HOPE [MACKINTOSH, William].
Des Herrn Mackintosh's Reisen durch Europa, Asia und Africa, worinnen die Charaktere, Gebräuche, Sitten und Geserze der Bewohner dieser Länder, nebst den darinnen vorhandenen Natur- und Kunst-Producten beschrieben werden; aus dem Englischen übersetzt und mit Ammerkungen versehen.
First edition in German (first English 1782). Composed of seventy-two letters written during the course of a trip to India, dealing largely with the government and economies of the East Indies. In letter 25, (pp. 134-140), Mackintosh reports that at the Cape of Good Hope in April 1799, one Daniel Barwell lent the author his copy of Adam Smith's Wealth of Nations – 'a work of great labour and ingenuity; I had heard of it, and anxiously desired to see it, because it treated of such commercial and political matters as have long furnished a subject of speculation in my solitude … It is a performance that every statesman and legislator should study and digest. – Yet I have presumed to differ in opinion, in a few instances, from that great source of knowledge' (I, 206-7). The 'Observations', written 'on a cursory reading' of Smith, are provided in an lengthy appendix in volume II (pp. 426-494), which juxtaposes quotations with insightful commentary, especially on the relationship of labour and value, and real and nominal prices. Macintosh presented a copy of his Travels to Smith ('With Mr. MacIntosh's compliments … Mr. M – having been abroad when these letters were printed, had not an opportunity of transmiting [sic] them in manuscripts').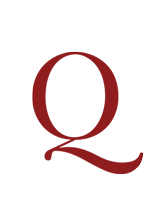 ANTWERP, William C. van.
The Stock Exchange from Within. Illustrated from photographs.
First edition of this historical account of the New York Stock Exchange.