JOURNEY TO EMMAUS (A).
A sacred Dialogue ...
Dublin: Printed and sold by Oliver Nelson ... 1751.
8vo., pp. vii, [1], 32; quite foxed and a little stained, disbound.
£650

Approximately:
US $909
€741
First edition, dedicated to Frederick, Prince of Wales, as Chancellor of Trinity College. This is the story from the Gospel of Luke that tells how, after the Resurrection, Jesus appeared two of his followers who were walking from Jerusalem to Emmaus. It takes the form of a dialogue between Cleopas and Matthias, lamenting ('Like Sheep when scatter'd o'er some dreary plain, / Their folds laid desolate, their Shepherd slain, / To the wide World poor helpless We are left, / Of Friends, of all that's dear bereft ...'). They encounter Emanuel, who asks 'Why walk ye thus disconsolate', but they do not recognise Him. ('O fools, O Slow of heart to understand'). Nonetheless they beg him to eat with them: 'Emanuel thus by kind Entreaties prest / The cottage enters: When their mighty Guest, / Yet unreveal'd, they at their humble Board / Had plac'd, in breaking Bread they knew their Lord; / And as they kneel'd, all trembling with Delight, / Worship to pay, He vanish'd from their Sight'.

ESTC records only Bodley, Cambridge, and the National Library of Ireland, to which OCLC adds the National Library of Scotland and the University of Michigan.

The London edition (Dublin: Printed and London, reprinted, 1751) is similarly scarce (BL, Dr Williams's Library, Westminster Abbey and the University of Cincinnati)..
You may also be interested in...
'CELESTIAL SCENERY, ELEGIES, TALES'BY A BERMONDSEY RHYMESTER HOGG, John.
Autograph poetical manuscript, apparently unpublished, comprising a preface dated 3 April 1825 and some forty long poems.
A fascinating volume of manuscript verse by an otherwise unknown poetaster, probably based in Southwark. In his grandiloquent Preface, Hogg explains that his poems are designed to excite in the reader the pleasurable contemplation of heaven, via 'the Study of Nature' and of our souls. 'Celestial Scenery, Elegies, Tales, &c will be found in this little work!'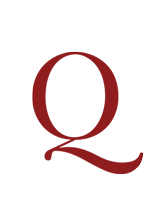 BALBI, Girolamo.
Oratio habita ab eloquentissimo viro Hieronymo Balbo Praesule Gurcen[sis] Serenissimi Principis Ferdinandi Archiducis Austriae etc. oratore, unacu[m] illustriss[imo] Petro a Corduba coram Adriano VI Po[n]t. Max.
One of several editions of Balbi's celebrated oration to appear in the same year, priority not established.