[JUVENILE.] DAY, Thomas.
The History of Sandford and Merton, abridged from the Original. Embellished with elegant Plates … Third Edition.
London:
12mo., pp. [6], 173, [1], with an engraved frontispiece and five engraved plates, all dated 22 May 1790; some light foxing; a little shaken, in the original green quarter vellum and marbled boards, front joint cracking, covers creased and worn; inscription dated 1811 to front endpaper.
£200

Approximately:
US $254
€228
Added to your basket:
The History of Sandford and Merton, abridged from the Original. Embellished with elegant Plates … Third Edition.
Third edition of Richard Johnson's abridgement of Day's most famous and most enduring children's book (1783, with sequels in 1786 and 1789), first published in this form in 1790. ESTC shows three copies of the first edition; five of the second; and BL and UCLA only of this third; Roscoe adds a copy in the Opie collection at Oxford.

Roscoe J92 (2).
You may also be interested in...
PLINY UPDATED, WITH CHARMING ENGRAVINGS PLINY, the Elder.
C. Plini secundi des wijdt-vermaerden natur-kondigers vijf boecken. Handelende van de nature. I. Vande menschen. II. Vande viervoetige en kruypende dieren. III. Vande vogelen. IV. Vande kleyne beestjes of ongedierten. V. Vande visschen, oesters, kreesten ...
One of several Dutch editions of selections from Pliny's Natural History to appear in the half-century following the publication of the first Dutch translation in 1610. The present edition, like many of the others, is enlarged to include much information not available to Pliny (the additions are printed in italics). Comprising extracts from Books 7–11 of the Natural History (on human beings, quadrupeds, birds, small animals and fishes respectively), it is especially notable for the many charming engravings of exotic birds and animals, some of them newly-discovered, in particular the orangutan ('Indianschen satyr'), the armadillo, the ant-eater, the dodo, and the tree dragon.
 
COPAC records the British Library copy only. Worldcat records no copies in the US.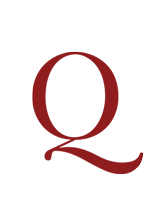 PSEUDO-HEGESIPPUS.
De rebus a Iudaeoru[m] principibus in obsidione fortiter gestis, deq[ue] excidio Hierosolymorum, aliarumq[ue] ciuitatum adice[n]tium, libri V diuo Ambrosio Mediolanensi episcopo interprete. Eiusdem Anacephaleosis fini operis adiecta est.
An early edition of this popular Latin account of the Jewish War of 66-73 AD, with a dedication by Philipp Melanchthon. The text borrows heavily from the Jewish War and Jewish Antiquities of the first-century Jewish historian Josephus, and is attributed in extant manuscripts either to Hegesippus – a possible corruption of Iosippus – or to Ambrose of Milan. Its composition is usually dated to the late fourth century: book 2 contains an allusion to the conquest of Britain by Theodosius c. 370 AD. The text is followed by the Pseudo-Ambrosian work Anacephaleosis, a Carolingian treatise on the destruction of Jerusalem, and the volume ends with tables of concordance between Hegesippus and Josephus's works.