[KRAG, Niels, editor.]
NICOLAUS, of Damascus. Ex Nicolai Damasceni universali historia seu de moribus gentium libris excepta Iohannis Stobaei collectanea, quae Nicolaus Cragius latina fecit, et seorsum edidit.
[?Heidelberg], Pierre de Saint-André, 1593.
4to, pp. 23, Greek and Latin text on facing pages, with a woodcut printer's device on title; modern boards.
£400

Approximately:
US $560
€451
First edition thus. Comprises observations on the customs of different peoples (Iberians, Celts, Phrygians, Assyrians, Spartans and so on) from the Augustan historian Nicolaus of Damascus' Universal history, only fragments of which have come down to us (in this case via Stobaeus). The text is printed here in the original Greek together with a Latin translation by the Danish historian and philologist Niels Krag (or Cragius, c. 1550–1602).
You may also be interested in...
NEO-EGYPTIAN TRILOGY SEYPPEL, Karl Maria.
Schlau, Schlauer am Schlausten. --- Er Sie Es. IIte Aegyptische Humoreske.--- Die Plagen 3te Aegyptische Humoreske.
First editions. With the Jewish population attaining greater prominence both economically and culturally, the 1880s saw a corresponding wave of emerging anti-Semitism across Central and Eastern Europe. The present works aim to provide a historical precedent for anti-Semitism dating back to the age of the first great Empire, that of ancient Egypt. The illustrations include a wealth of crude stereotypes, including parodies of the traditional imagery of Judaism. The first Anti-Jewish Congress was held in Dresden in 1822, and soon there were similar events across Europe. Forty years later, this legitimisation of racial supremacy was revisited by the Nazi party, who set out to show that Jews had been reviled throughout history.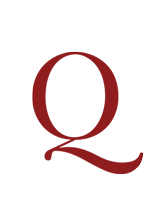 MEER, Hans van der.
Hollandse Velden.
First edition, first printing. 'Van der Meer follows in the tradition of the great Dutch landscape painters, but instead of those charming genre pictures … we are given muddy fields and mightily striving, often overweight and overage footballers' (Parr & Badger). Imbued with a love of both his subjects – football and the Dutch landscape – and inspired by Hans Aarsman's Hollandse Taferelen (1989), the volume became a quick classic, and was later published in English as Dutch Fields (2004).