PEACOCK'S LAST AND MOST AMBITIOUS POEM
PEACOCK, Thomas Love.
Rhododaphne: or the Thessalian Spell. A Poem.
London: Printed for T. Hookham, Jun. … and Baldwin, Cradock, and Joy ... 1818.
12mo., pp xi, [1], 181, [1], with half-title and the separate fly-titles to Rhododaphne, each of the seven cantos, and the notes; a particularly fine copy, in contemporary speckled calf, spine gilt; with the bookplate and ownership inscription of Frances Anne Vane Tempest, lady Lady Londonderry.
£1000

Approximately:
US $1268
€1116
Added to your basket:
Rhododaphne: or the Thessalian Spell. A Poem.
First edition. A mythological narrative set in ancient Thessaly, Rhododaphne tells the story of the shepherd boy Anthemion, in love with the mortal girl Calliroë, and of the nymph Rhododaphne, who carries him off to her enchanted palace. When Rhododaphne is destroyed by Heavenly or Uranian love – pure passion for the good and the beautiful – the mortal lovers are reunited.

Rhododaphne is notable in part for its influence on Keats. 'The chief characters in Rhododaphne have their counterparts in Lamia'; cantos six and seven, describing an enchanted palace erected by magic and its sumptuous banqueting hall, music and slaves, are clearly echoed 'by the younger but more gifted poet'; and there are parallels in the theme of conflict between enchantment and reason (Harrold). Mary Shelley transcribed the poem for Peacock in December 1817 (when they were all living at Marlow), and Keats is likely to have read it in manuscript at that time, but it was also in print well before the writing of Lamia. Shelley, too, shared this appreciation for Rhododaphne, and in an enthusiastic review written for The Examiner just before his final departure for Italy but never published, described it as 'the transfused essence of Lucian, Petronius and Apuleius'.

William E. Harrold, 'Keats's Lamia and Peacock's Rhododaphne', Modern Language Review, LXI (1966), 579-84; Ashley Library, III, 202.
You may also be interested in...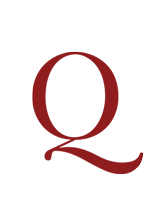 ELIZABETHAN SCHOOL BOOK OCLAND, Christopher.
Anglorum praelia, ab Anno Domini. 1327. anno nimirum primo inclytissimi Principis Eduardi eius nominis tertii, usque ad Annu[m] Domini 1558. Carmine summatim perstricta. Item. De pacatissimo Angliae statu, imperante Elizabetha, compendiosa narratio . . . Hiis Alexandri Nevilli Kettum: tum propter argumenti similitudinem, tum propter orationis elegantiam adiunximus.
First published in 1580, this is one of three closely similar 1582 editions of Ocland's Anglorum proelia which add two works at the end: Ocland's Eirēnarchia (a continuation of Anglorum proelia first published in 1582) and Alexander Neville's account of the 1549 Norfolk rising, De furoribus Norfolciensium Ketto duce (first published in 1575).
ROBINSONADE [DUCRAY-DUMINIL, François Guillaume].
Ambrose and Eleanor; or, the Adventures of two Children deserted on an uninhabited Island. Translated from the French. With Alterations, adapting it to the Perusal of Youth, for whose Amusement and Instruction it is designed. By [Lucy Peacock] the Author of the Adventures of the six Princesses of Babylon, Juvenile Magazine, Visit for a Week, &c. Second Edition.
Second English edition (first 1796), a translation of Lolotte et Fanfan (1788). Lucy Peacock kept a shop on Oxford Street which stocked her own and other juvenile tales. Lolotte et Fanfan (1788) evidently appealed for its didactic potential, but required significant editing: 'many characters and scenes woven into the original, could neither afford pleasure nor advantage to a juvenile reader'.