PEACOCK'S LAST AND MOST AMBITIOUS POEM
PEACOCK, Thomas Love.
Rhododaphne: or the Thessalian Spell. A Poem.
London: Printed for T. Hookham, Jun. … and Baldwin, Cradock, and Joy ... 1818.
12mo., pp xi, [1], 181, [1], with half-title and the separate fly-titles to Rhododaphne, each of the seven cantos, and the notes; a particularly fine copy, in contemporary speckled calf, spine gilt; with the bookplate and ownership inscription of Frances Anne Vane Tempest, lady Lady Londonderry.
£1000

Approximately:
US $1245
€1122
Added to your basket:
Rhododaphne: or the Thessalian Spell. A Poem.
First edition. A mythological narrative set in ancient Thessaly, Rhododaphne tells the story of the shepherd boy Anthemion, in love with the mortal girl Calliroë, and of the nymph Rhododaphne, who carries him off to her enchanted palace. When Rhododaphne is destroyed by Heavenly or Uranian love – pure passion for the good and the beautiful – the mortal lovers are reunited.

Rhododaphne is notable in part for its influence on Keats. 'The chief characters in Rhododaphne have their counterparts in Lamia'; cantos six and seven, describing an enchanted palace erected by magic and its sumptuous banqueting hall, music and slaves, are clearly echoed 'by the younger but more gifted poet'; and there are parallels in the theme of conflict between enchantment and reason (Harrold). Mary Shelley transcribed the poem for Peacock in December 1817 (when they were all living at Marlow), and Keats is likely to have read it in manuscript at that time, but it was also in print well before the writing of Lamia. Shelley, too, shared this appreciation for Rhododaphne, and in an enthusiastic review written for The Examiner just before his final departure for Italy but never published, described it as 'the transfused essence of Lucian, Petronius and Apuleius'.

William E. Harrold, 'Keats's Lamia and Peacock's Rhododaphne', Modern Language Review, LXI (1966), 579-84; Ashley Library, III, 202.
You may also be interested in...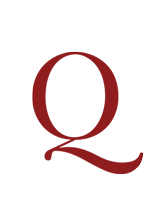 IN BASKERVILLE TYPE SOMERVILE, William.
The chase, a poem: to which is added Hobbinol, or the rural games ...
A handsome edition, printed by Robert Martin using Baskerville type. The Chase is Somervile's best known poem, first published in 1735 and dedicated to Frederick, prince of Wales. 'In four books of blank verse he conveyed the excitement and dangers of the chase as well as its place in history' (ODNB). Hobbinol, or, The Rural Games, a burlesque dedicated to Hogarth, first appeared in 1740.
MILTON, John. Paolo ROLLI, translator.
Del Paradiso perduto Poema inglese.
First edition of the first complete Italian translation of Milton's Paradise Lost, the second issue, with a cancel title-page dated 1736 and further enumerating Rolli's academic titles. Rolli started to work on this translation in 1719, publishing the first six books in London in 1729. Still incomplete, Rolli's work was placed on the Index librorum prohibitorum in January 1732. The complete translation was finally published in 1735 by Charles Bennet ('Despite the change in imprint to Charles Bennet, Samuel Aris [who had printed the first six books] probably printed the entire poem, for his signed ornaments appear on sheets throughout the work', Coleridge, p. 207), and then often reprinted throughout the eighteenth century.