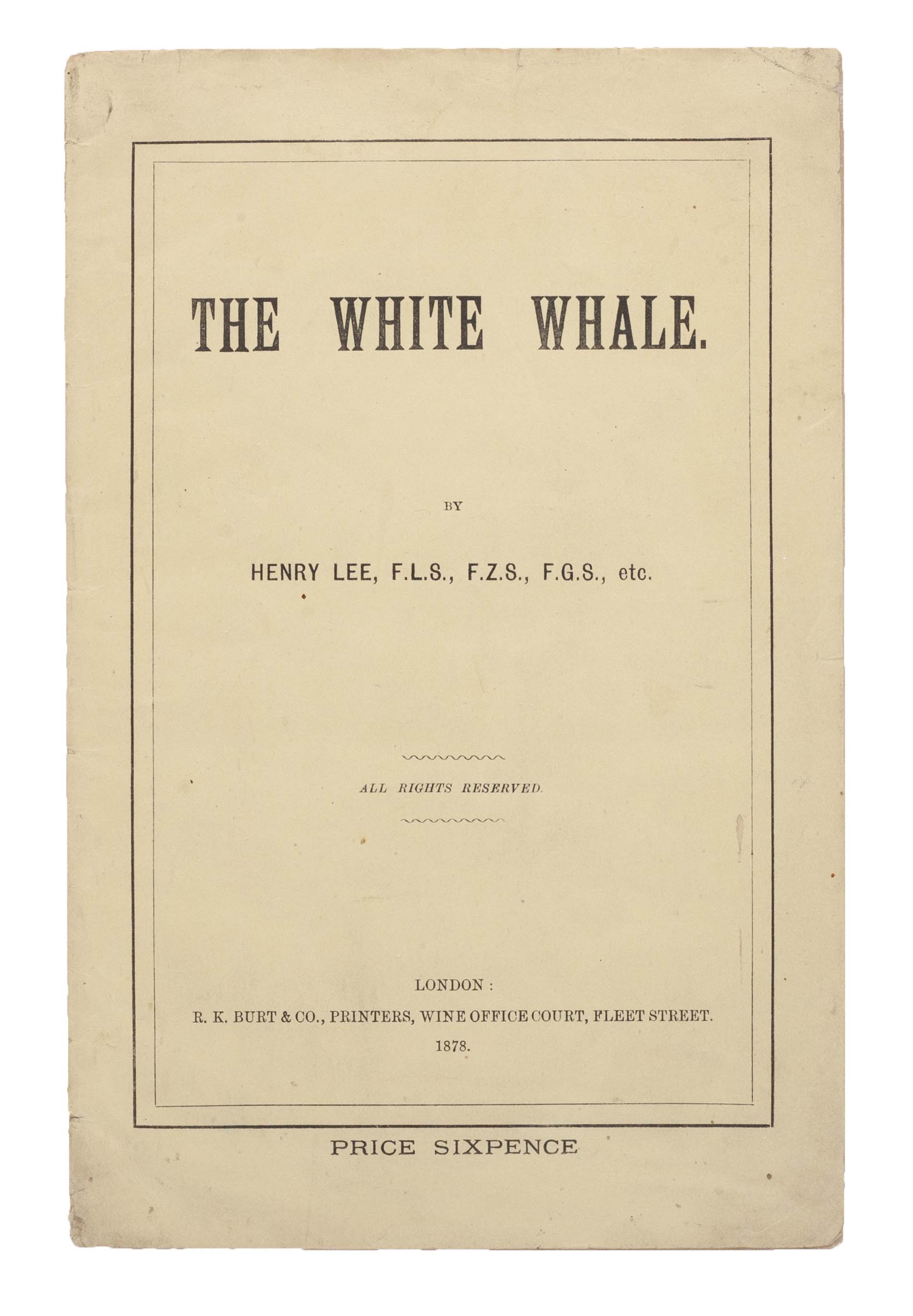 CALL ME … SIGNOR FARINI
LEE, Henry.
[Cover title:] The White Whale …
London, R. K. Burt & Co. … 1878.
8vo, pp. 16; small ink-stain to final page, but a good copy in the original pale yellow printed paper wrappers.
£225

Approximately:
US $310
€265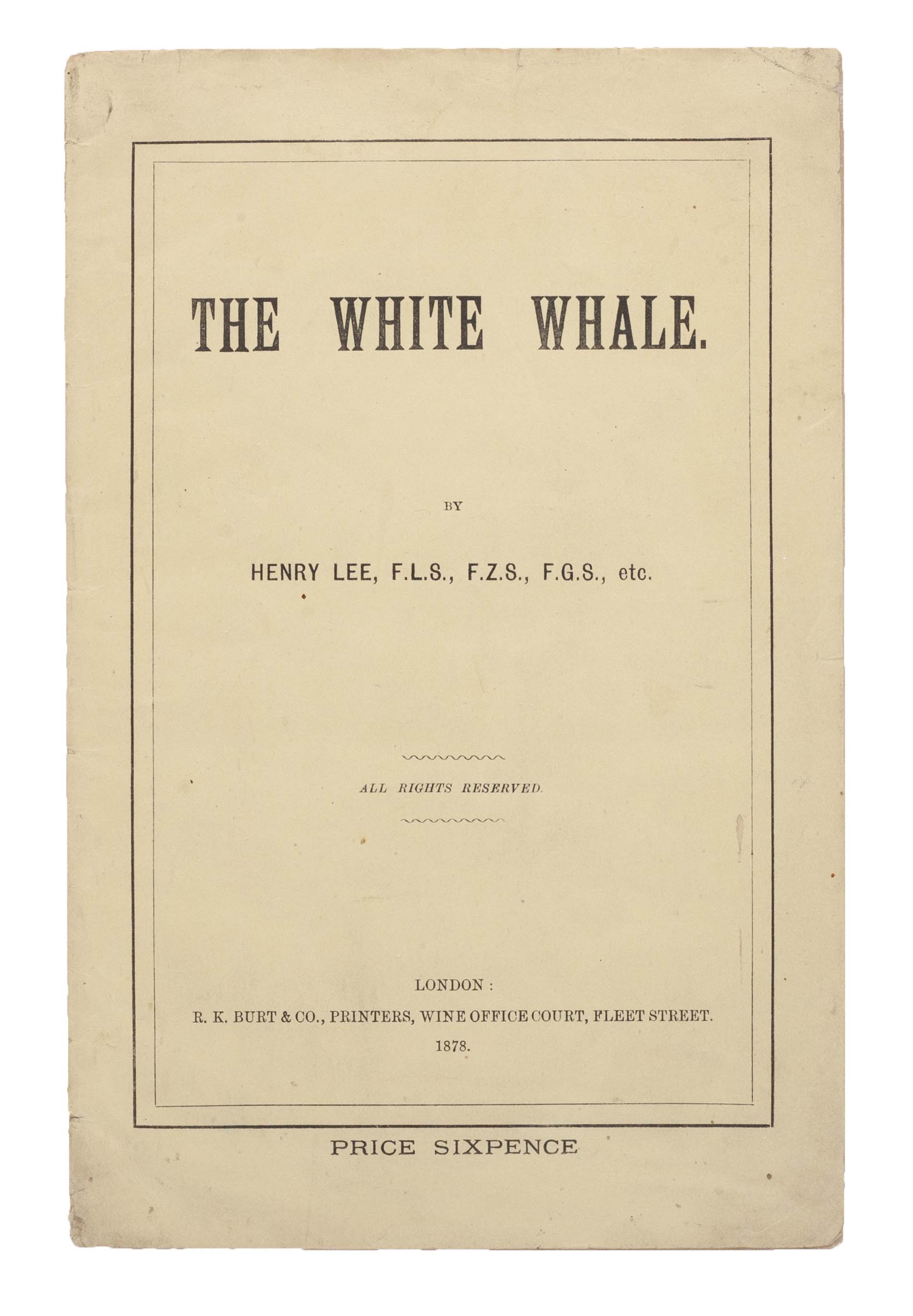 Added to your basket:
[Cover title:] The White Whale …
First edition, an account of the white Beluga whale by Henry Lee of the Royal Aquarium in Brighton, specifically of the first such whale successfully transported to England, exhibited for four days in 1877 before its death from pneumonia; and of four further whales transported the following year. The whales belonged to the Canadian showman, 'the Great Farini' aka William Leonard Hunt, and formed the cetaceous segment of his show at the Westminster Aquarium.

It may seem odd that there is no mention of Moby Dick (1851), but, quite apart from the book's dismal failure in Melville's lifetime, his 'white whale' was an albino sperm whale, not a Beluga.
You may also be interested in...
MAGNER, D.
The Art of Taming and Educating the Horse: A System that makes easy and practical the Subjection of wild and vicious Horses, heretofore practiced and taught by the Author as a Secret, and never before published, indorsed by leading Citizens and Committees of Experts in the principal Cities and Towns of the United States as unqualifiedly the simplest, most humane and effective in the World with Details of Management in the Subjection of over forty Representative vicious Horses, and the Story of the Author's personal Experience, together with Chapters on Feeding, Stabling, Shoeing, and the practical Treatment for Sickness, Lameness, etc., with a large Number of Recipes heretofore sold as great Secrets.
Second edition of Magner's much expanded work on horse taming and training. Promoting techniques similar to the Rarey method, the text is closely based on the New System, though with substantially more material and illustration.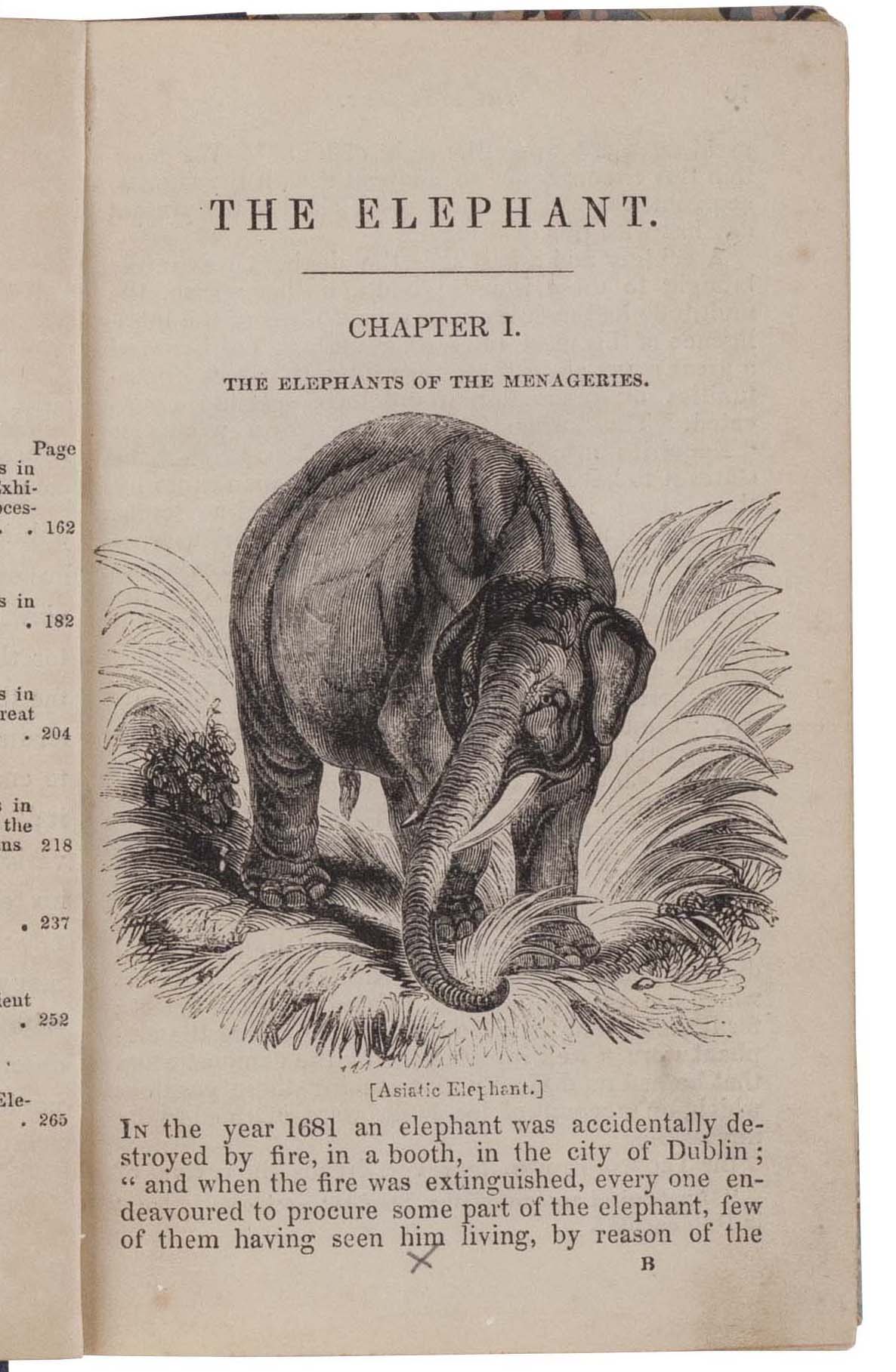 [KNIGHT, Charles.]
The Elephant, principally viewed in Relation to Man: A new Edition, revised by the Author.
First editions of treatises on the elephant and the horse, from Charles Knight's Library of Entertaining Knowledge. The equine text gives accounts of horses and related species in several cultures and climes, and, with The Elephant, forms two works from a series of three, on 'the three quadrupeds who have been the great instruments furnished by Divine Providence to Man, to enable him to "replenish the earth and subdue it"' (2, p. vii). The treatise on elephants, attributed to Charles Knight (1791–1873) himself, was first published in 1830 in the first volume, titled Menageries, of the Library of Entertaining Knowledge, a series published by Knight for the Society for the Diffusion of Useful Knowledge as a complement to the Library of Useful Knowledge, to which Youatt's animal treatises belonged.