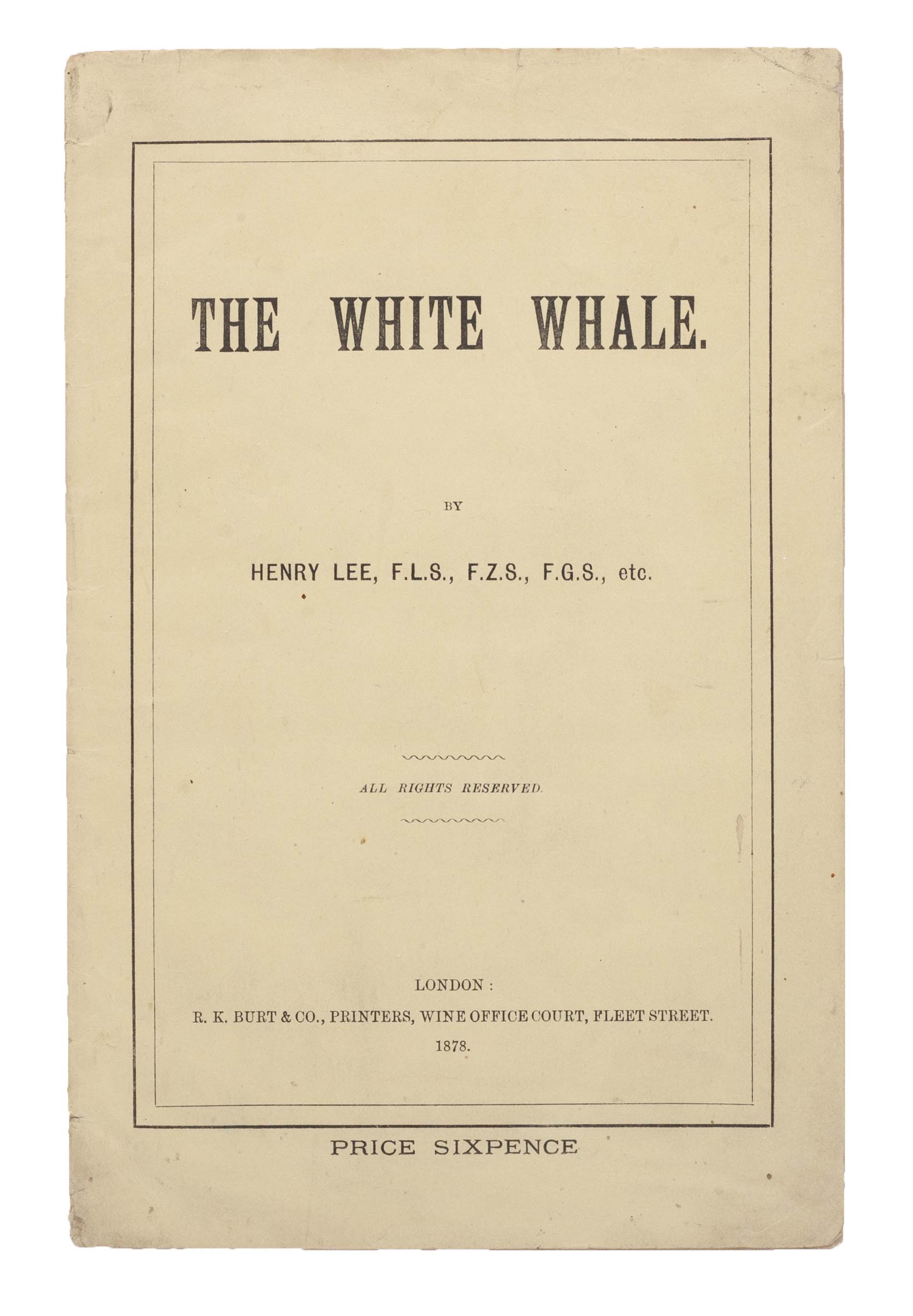 CALL ME … SIGNOR FARINI
LEE, Henry.
[Cover title:] The White Whale …
London, R. K. Burt & Co. … 1878.
8vo, pp. 16; small ink-stain to final page, but a good copy in the original pale yellow printed paper wrappers.
£225

Approximately:
US $311
€259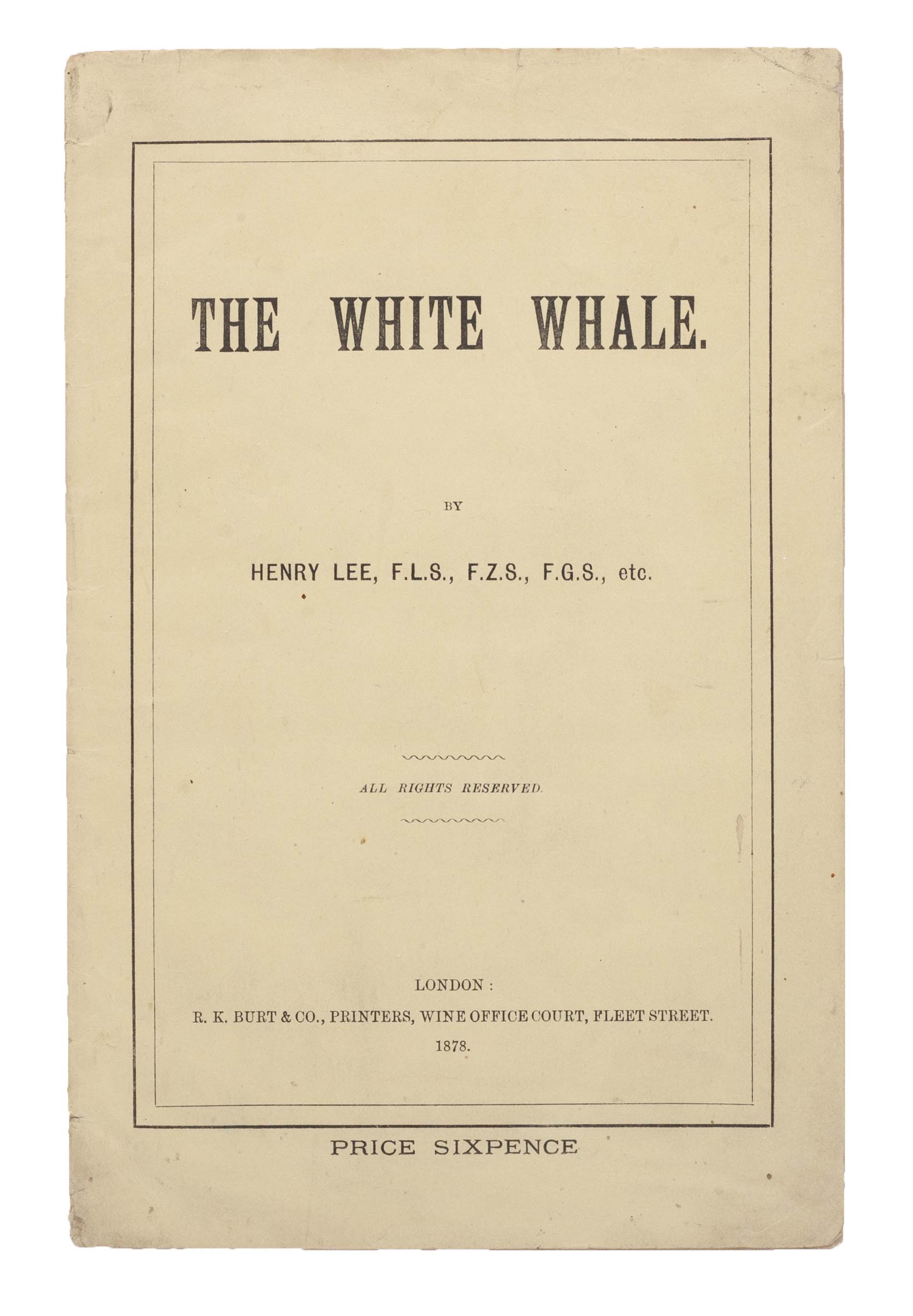 Added to your basket:
[Cover title:] The White Whale …
First edition, an account of the white Beluga whale by Henry Lee of the Royal Aquarium in Brighton, specifically of the first such whale successfully transported to England, exhibited for four days in 1877 before its death from pneumonia; and of four further whales transported the following year. The whales belonged to the Canadian showman, 'the Great Farini' aka William Leonard Hunt, and formed the cetaceous segment of his show at the Westminster Aquarium.

It may seem odd that there is no mention of Moby Dick (1851), but, quite apart from the book's dismal failure in Melville's lifetime, his 'white whale' was an albino sperm whale, not a Beluga.
You may also be interested in...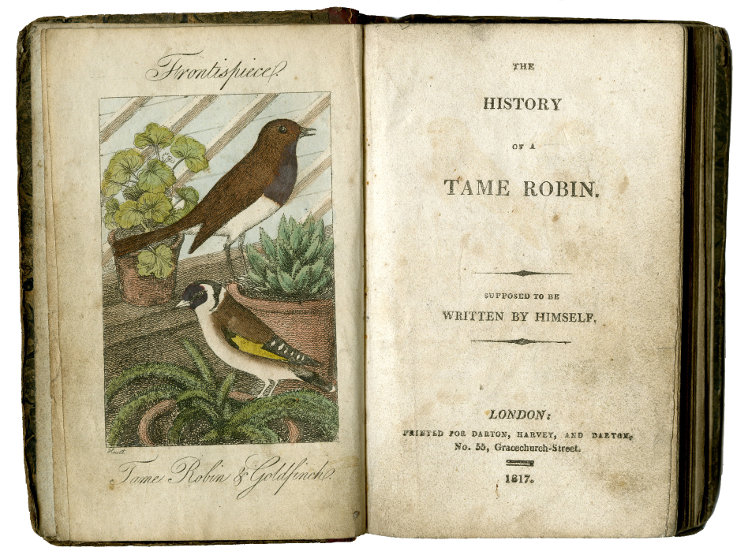 [KEENE, Marian].
The History of a tame Robin. Supposed to be written by Himself.
First and only edition. The tame Robin recalls a life of adventure enriched by human and avian friendships. A childhood spent in a school-room helped him attain 'a sufficient knowledge of literature to relate my adventures'. His life, though happy, is not without its vicissitudes: he loses a close friend, Goldey the goldfinch, to a bird of prey and spends a disconcerting time in the ownership of a spoilt child who starves sparrows to death.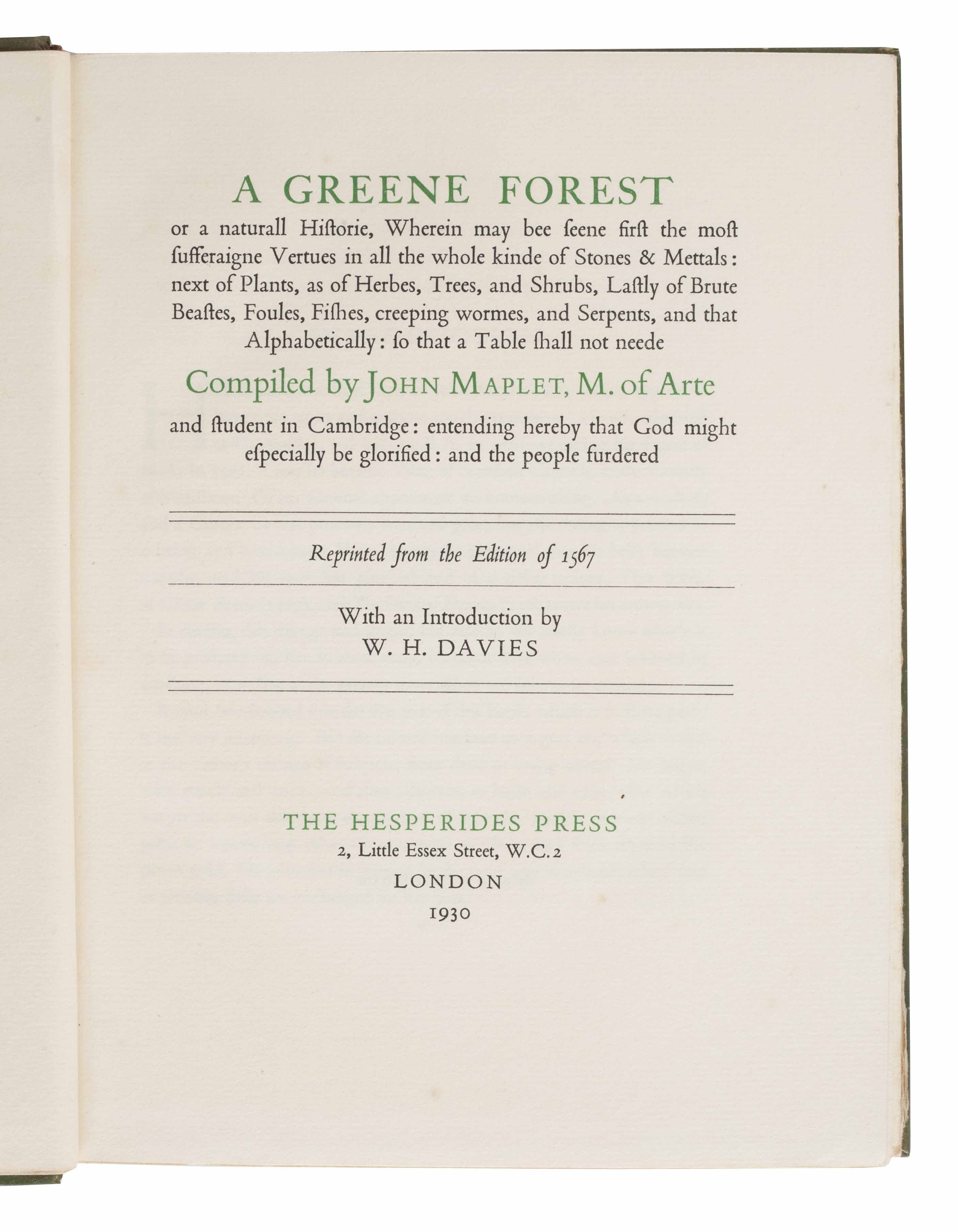 MAPLET, John, and W.H. DAVIES (editor).
A greene Forest, or a naturall Historie, wherein may bee seene first the most sufferaigne Vertues in all the whole Kinde of Stones & Mettals, next of Plants, as of Herbes, Trees, and Shrubs, lastly of brute Beastes, Foules, Fishes, creeping Wormes, and Serpents, and that alphabetically, so that a Table shall not neede … reprinted from the Edition of 1567, with an Introduction.
Limited edition, numbered 31 of fifty copies on Millbourne pure rag hand-made paper, signed by Davies.