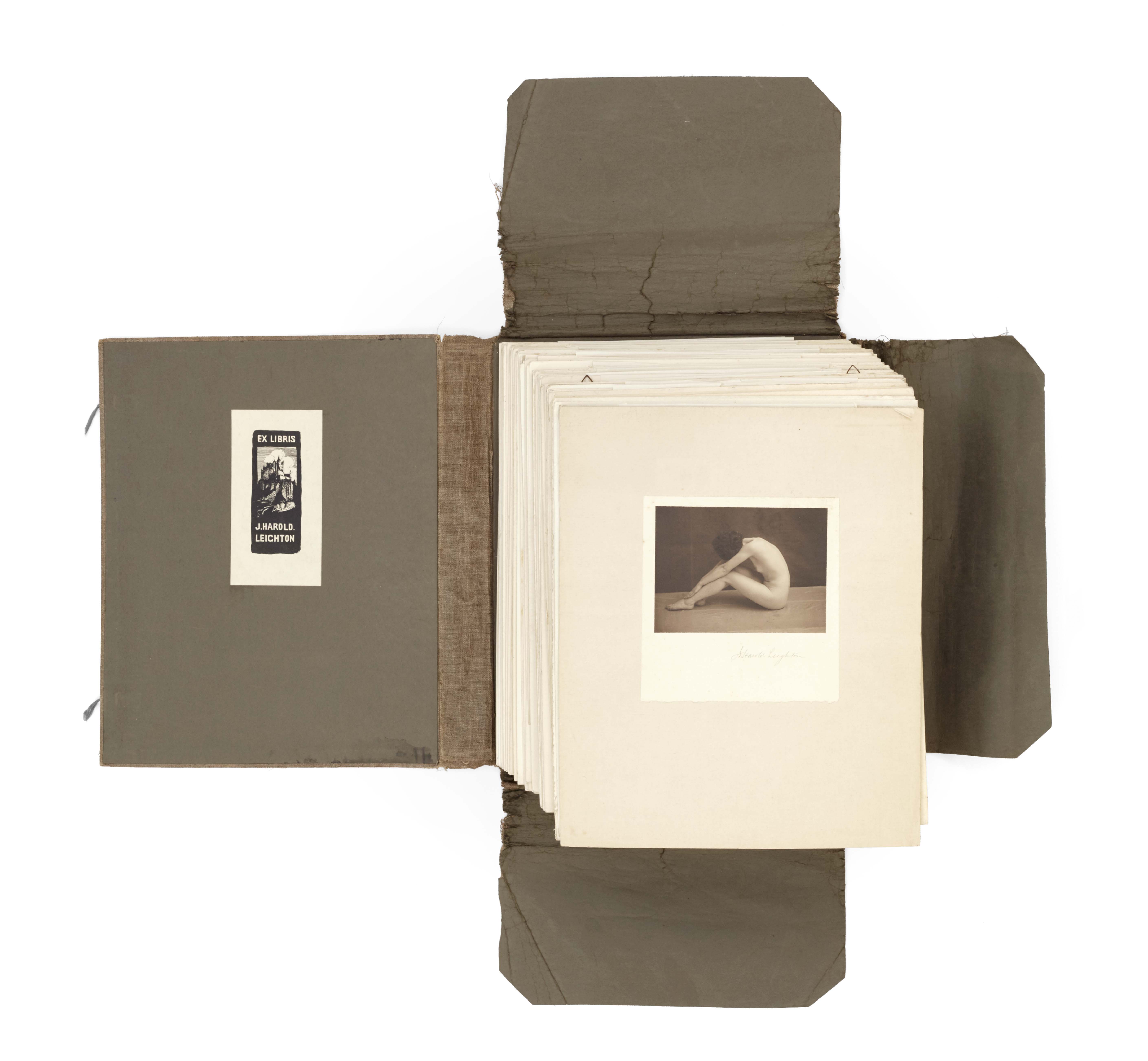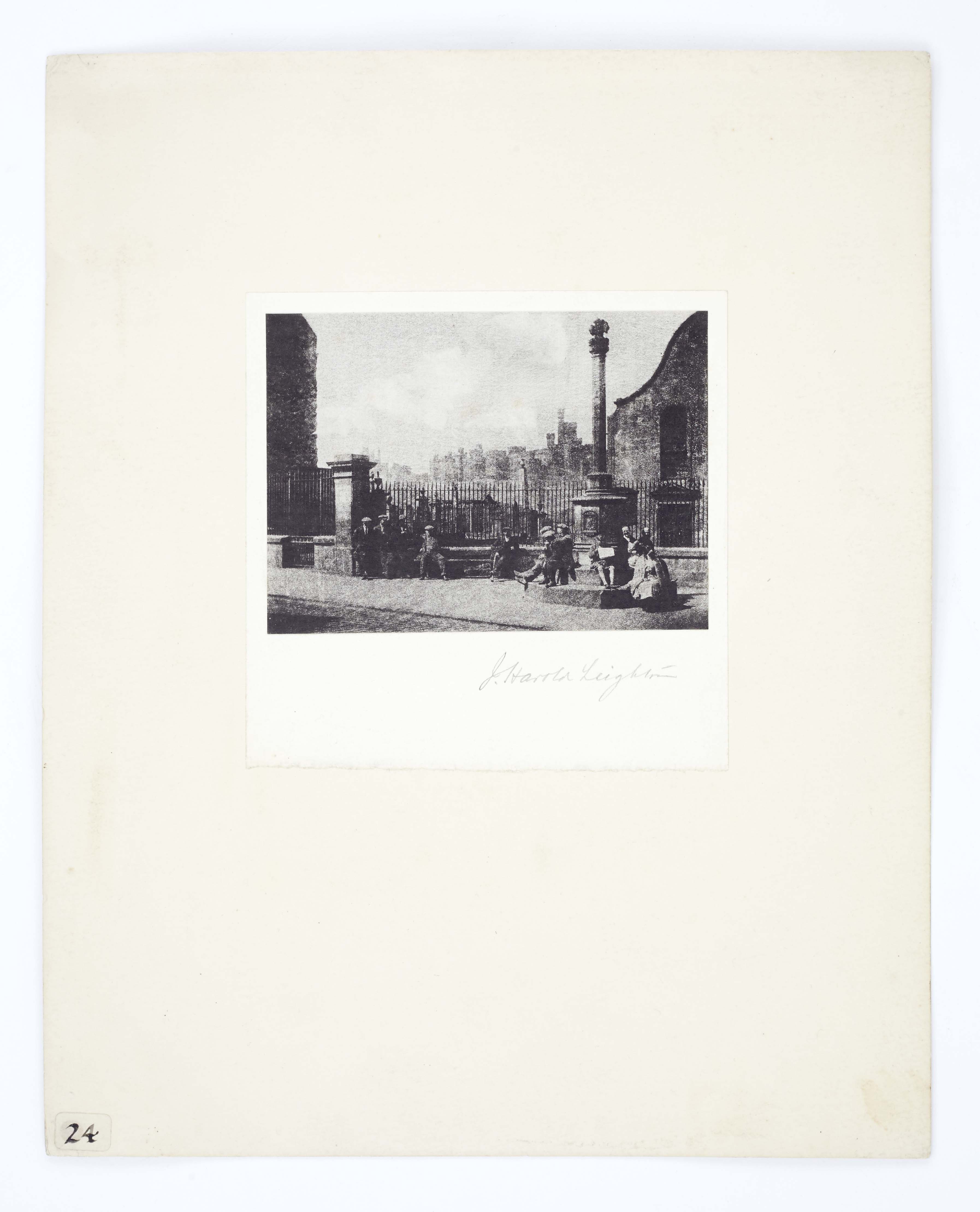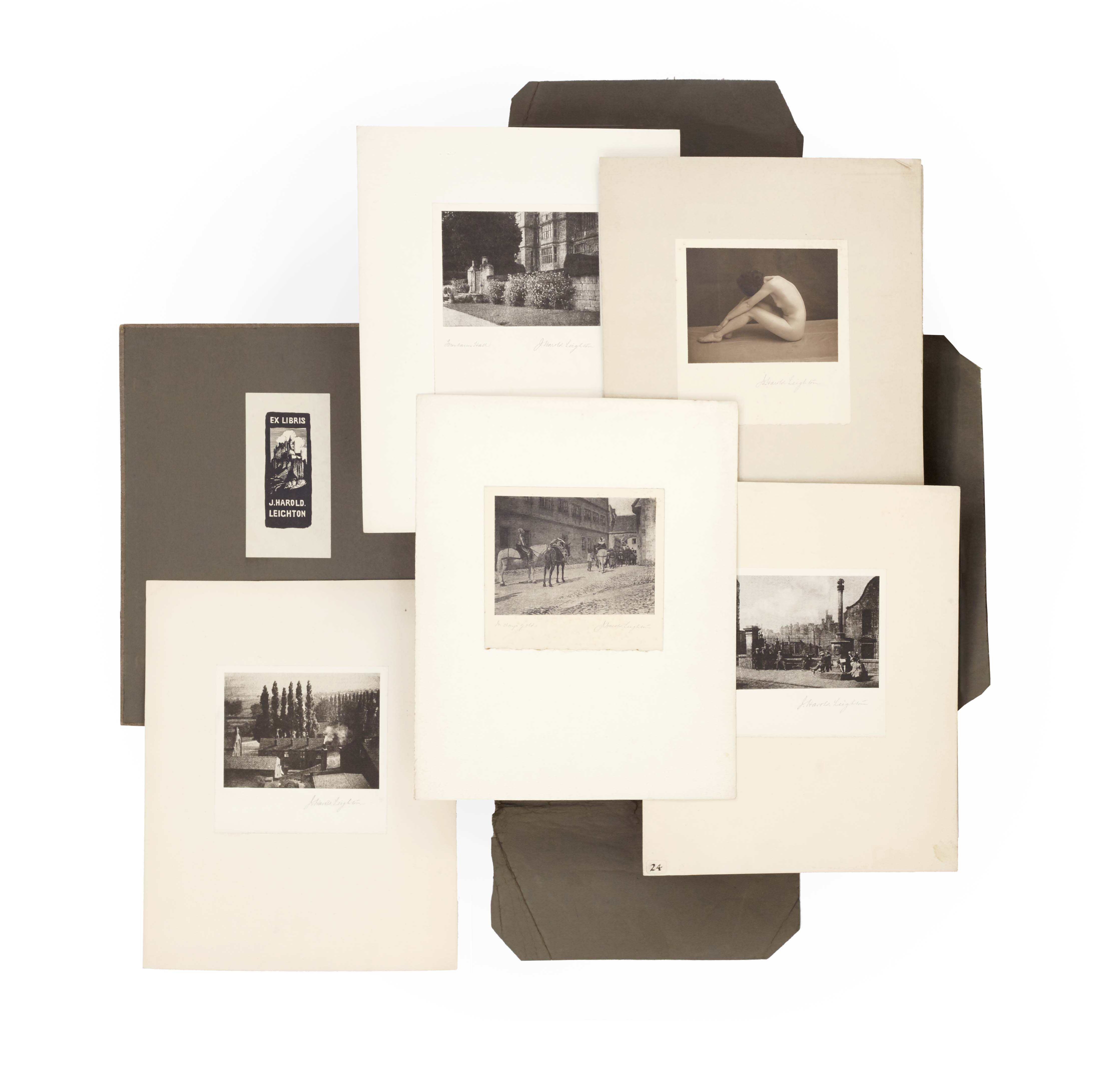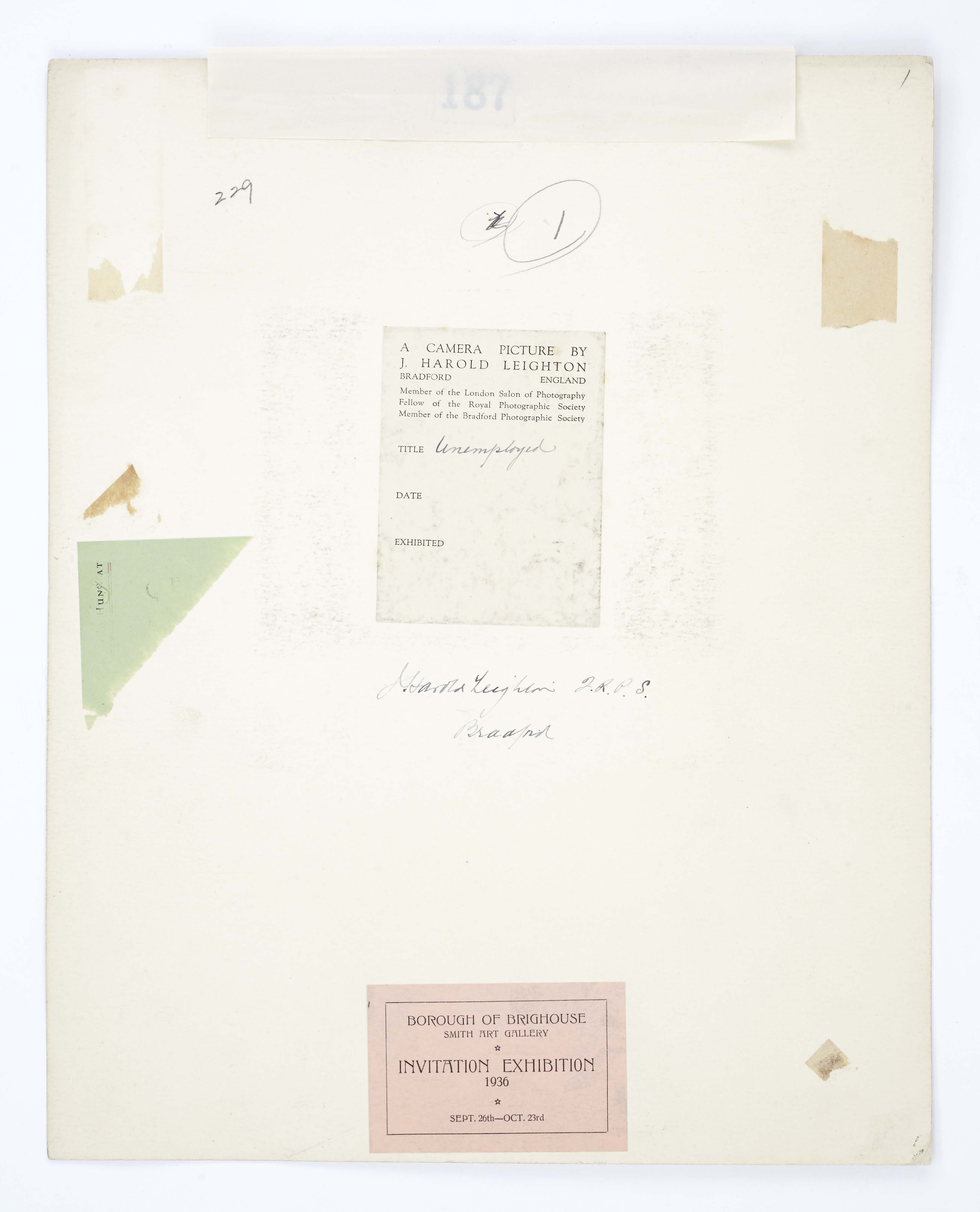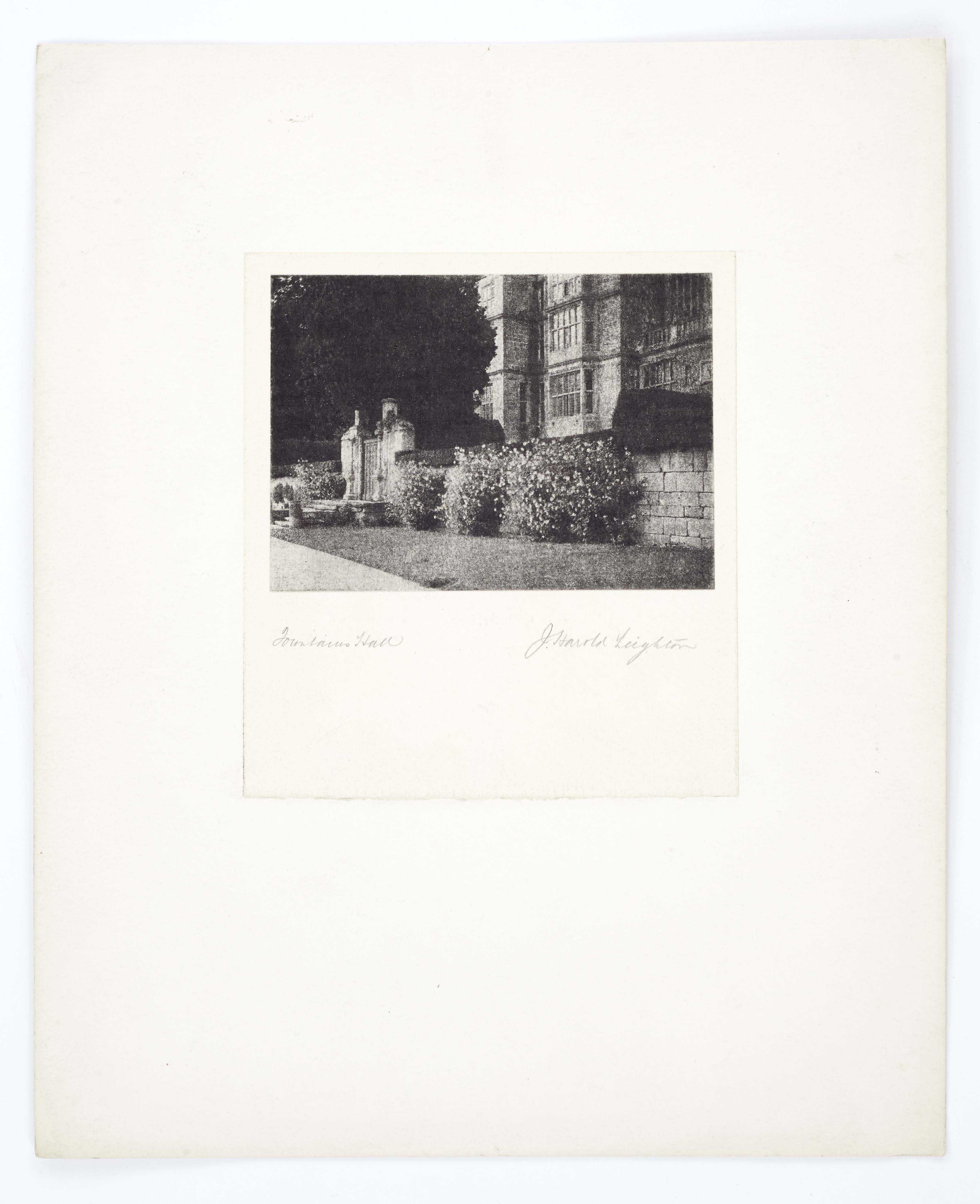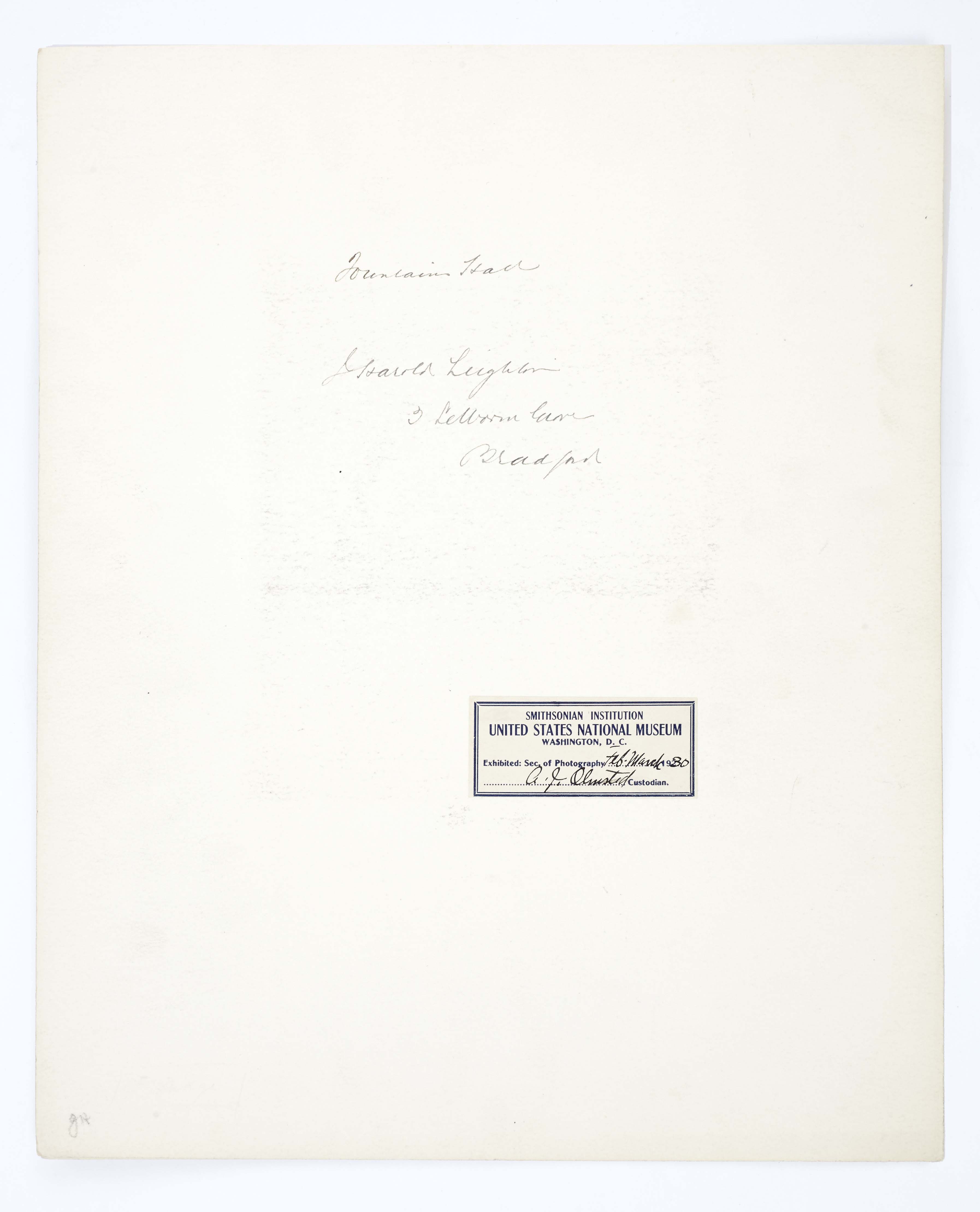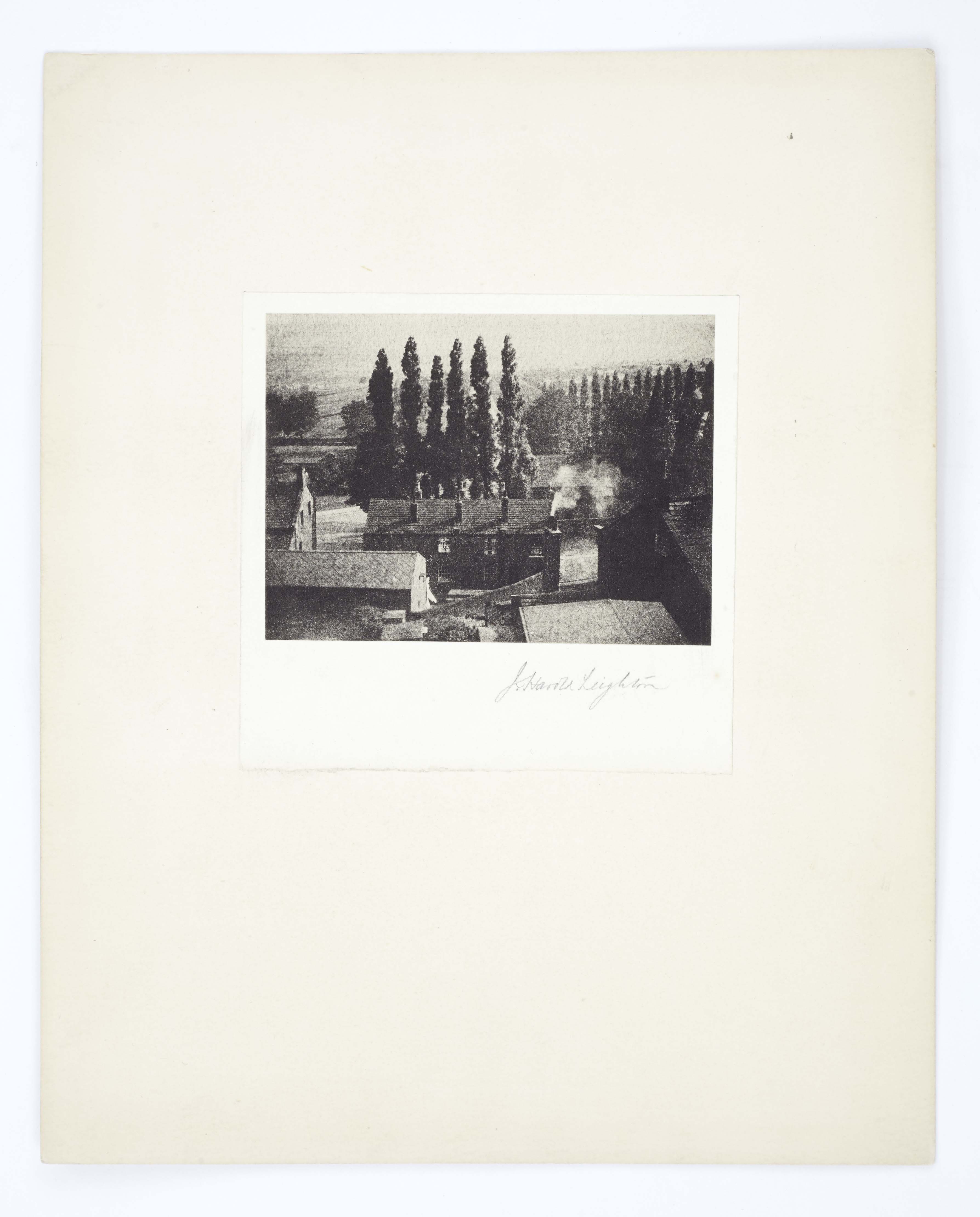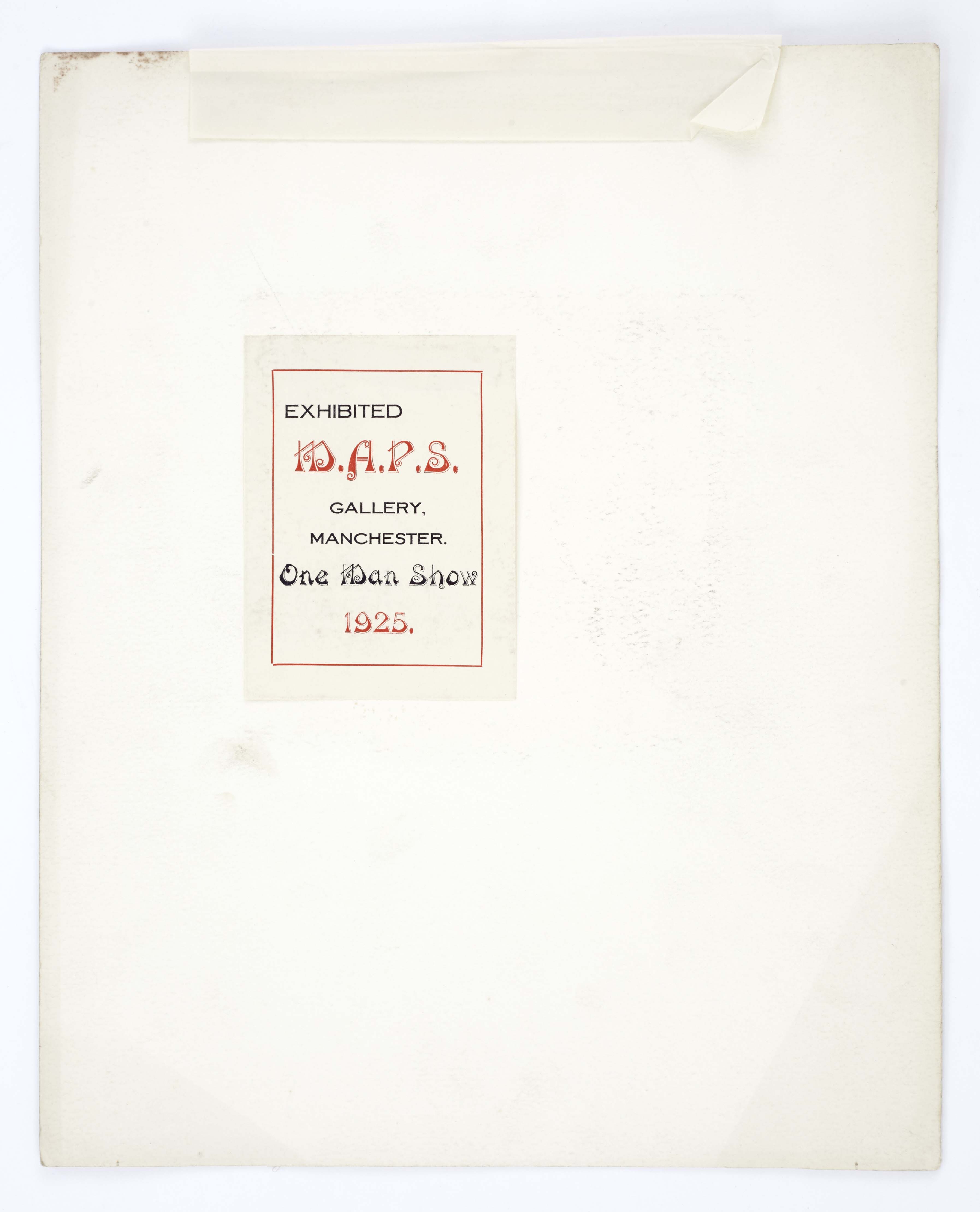 PICTORIALIST VIEWS IN GUM BICHROMATE – EXHIBITED INTERNATIONALLY
LEIGHTON, J. Harold.
Collection of exhibition prints,
1920s–1940s.
Approximately 80 mostly gum bichromate (also known as gum dichromate) prints, each 4¼ x 6 inches (10.8 x 15.2 cm.), most inscribed by Leighton below in pencil, many also titled on verso, mounted on thick card, some with tissue guards, 33 with exhibition labels or information on verso; presented in original cloth-covered folding portfolio with Leighton's bookplate on inside cover; very seldom, minor spots, some creases or tears to guards, portfolio a little worn, but overall a very excellent set of prints.
£7500

Approximately:
US $9524
€8748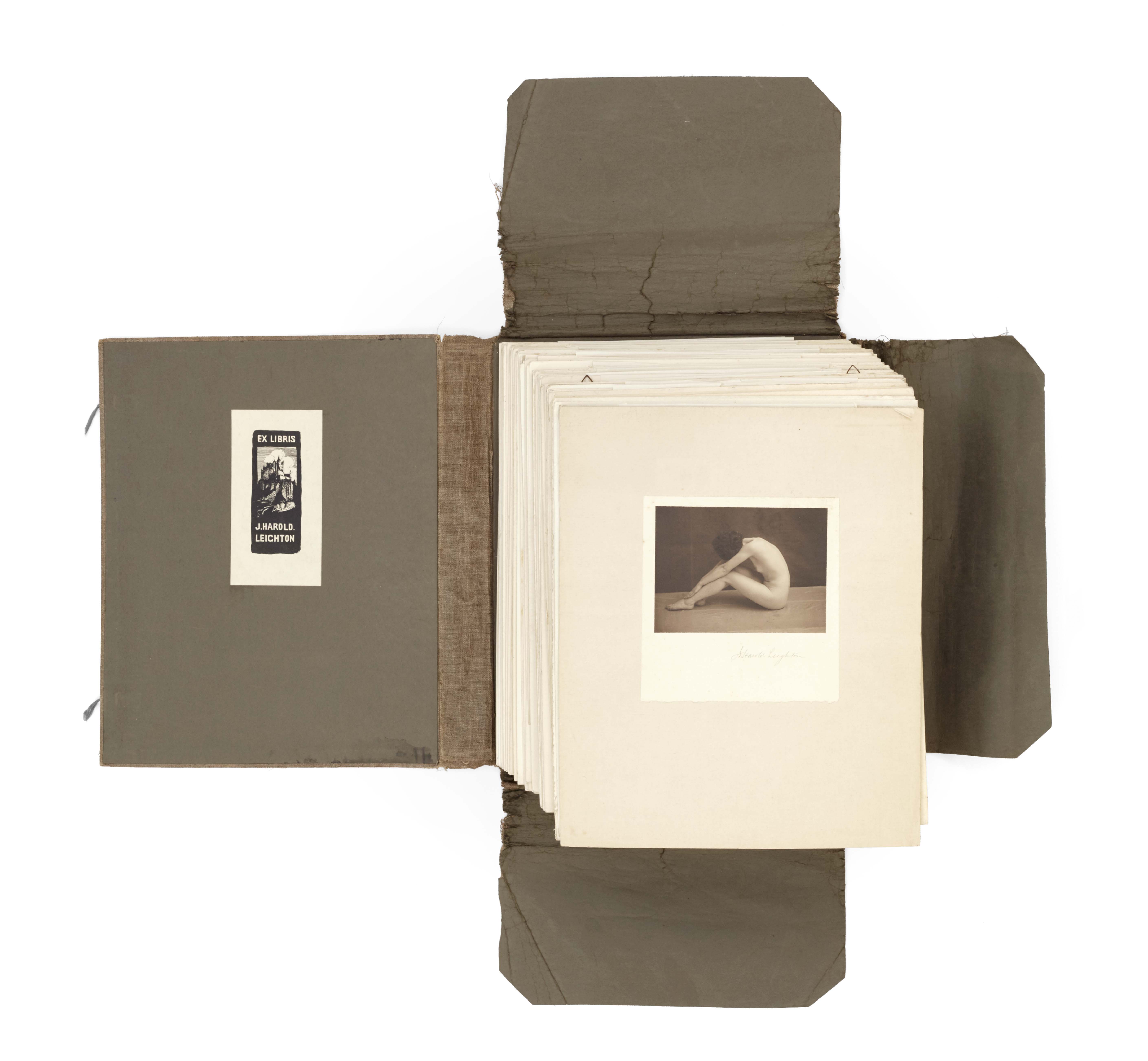 Added to your basket:
Collection of exhibition prints,
An impressive international exhibition portfolio - by renowned Pictorialist and an expert in this process.

Leighton, a fellow of the Royal Photographic Society and prominent Pictorialist from Bradford, was a great promoter of the gum bichromate process. He said that 'among the many photographic printing processes there is none more fascinating than the gum-bichromate. It lends itself especially to pictorial work, and has the great advantage of being cheap. There are no doubt many ways of working the process, and I should imagine every worker has his own particular way of working according to the results he wishes to obtain' (The American Annual of Photography, Vol. 38, 1924, p. 40). The ability to manipulate the process to achieve one's own artistic ends was part of the appeal of this very 'hands-on' method of photographic printing. At its simplest the photographer coated a piece of paper with a mixture of a salt (usually ammonium or potassium bichromate), gum arabic and a coloured pigment. This sensitized paper was placed in contact with the negative and exposed to ultraviolet light (sunlight or artificial). The gum arabic in the solution became insoluble in relation to the amount of light exposure so image areas under the least dense sections of the negative (the shadows of the final image) received more light and became the most insoluble. Highlights and midtones received less exposure, remaining more water soluble. After exposure, the print was washed in a warm water bath and the unhardened parts of the mixture were removed. At this point the photographer could manipulate the print, altering or removing areas with brushstrokes or running water. Finally the print was dried. Photographers often repeated the printing process multiple times, layering pigments to increase the image's richness and tonal gradation.

Each print in this collection has been mounted and titled, some annotated or inscribed, ready for exhibition or display, showing these were the best examples of Leighton's art. His bookplate in the portfolio also suggests these were representative of his photographic achievements and preserved by him to serve as a catalogue of his output, available for exhibition.

The gum bichromate process allows for deeper tones and particular textures which suited the petite but intensely atmospheric prints of landscape and architectural subjects that Leighton so favoured. His work as a Pictorialist photographer seems deeply rooted in the style that gum bichromate embodies. The appreciation by his Pictorialist peers abroad has bestowed numerous exhibition labels on the versos, helpful in tracking each image's history and Leighton's international relationships.

The wide geographical remit of the salons and galleries at which these prints were exhibited is remarkable, giving an impression of a vibrant international Pictorialist community with a strong network spreading from the North of England as far as India and Canada. Several were shown in North America: the Salon of the Camera Pictorialists of Los Angeles, San Francisco Invitational Salon of International Photography, The Vancouver Photographers' Association, the Chicago International Photographic Salon, and the Smithsonian Institution. Dutch, French and Hungarian exhibitions also feature, as well as that of the Camera Pictorialists of Bombay. Leighton also exhibited prolifically within the UK, and in addition to numerous images shown in Bradford, there is exhibition information from London (Trafalgar House, 1933, Hammersmith Hampshire House Photographic Society, 1933 and 1935, and The London Salon of Photography, 1937); Manchester (M.A.P.S. Gallery, 1925 and City Art Gallery, 1934–35); Grange-over-Sands, 1953; Derby, 1940; Rugby, 1931 and 1933; and Coventry, 1846. A full list of titles with exhibition information is available on request.

Provenance: from the estate of J. Harold Leighton; The Bradford Photographic Society collection (deaccessioned).
You may also be interested in...