[LONDON ASSURANCE CORPORATION.]
By-laws, orders, and rules, for the good government of the corporation of the London assurance. And, for the better carrying on their business of assurances of ships and merchandizes at sea, and going to sea, and lending money upon bottomree. And also, for assurance of houses and goods from casualties by fire; and assuring lives.
London, n.p., 1722.
4to, pp. 15, [1, blank]; two ink marks to the title-page, and a light damp-stain to the fore-edge of the title-page; a very good copy, disbound.
£1500

Approximately:
US $2099
€1701
First edition of the by-laws of the London Assurance Corporation, which, along with The Royal Exchange Assurance Corporation, was constituted and granted sole rights, excepting private individuals, to the granting of assurance and bottomry by 'The Bubble Act' of 1720. The right to self-govern, reflected in the pamphlet offered here, was also granted in 'The Bubble Act' of 1720 which specified that after three years of control by Crown-appointed governors and directors, the members of the corporation would be free to set their own by-laws and elect their own leadership. The by-laws cover use of the company seals, company cash, the price of share transfers, registering probates of wills, making receipts and payments, company elections, absentee directors, directors taking 'presents, fees, or rewards', officers or servants taking 'unwarrantable fees', procedure for questions asked in general courts, procedure for addressing questions, the penalty for breaking the by-laws, and the yearly salary of governors and directors.

ESTC 187248 (erroneously dated 1712, some 8 years before the constitution of the Corporation), locating one copy only, at the Guildhall.
You may also be interested in...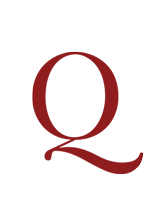 SIGNED BY EDVARD AND NINA GRIEG [GRIEG, Edvard.] FINCK, Henry Theophilus.
Edvard Grieg.
First edition of Finck's biography of Grieg, inscribed by both Edvard and Nina Grieg on the front free endpaper and dated (in Nina Grieg's hand) 'London 25-5-06'. Beneath these inscriptions is a note by the book's publisher John Lane: 'The above autographs were written by my desire in my house. This volume is now presented to Dr. L. Ash by John Lane'.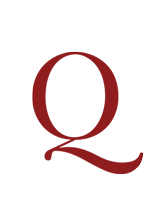 [VIVANT DE MEZAGUES].
Bilan général et raisonné de l'Angleterre, depuis 1600 jusqu'à la fin de 1761; ou Lettre à M. L. C. D. sur le produit des terres & du commerce de l'Angleterre.
First edition, very rare: 'The object of the "letter" is to show that the wealth and trade of England were not greater than that of France. With this view the author examines into the balance of trade between England and other countries (including Ireland), the national income and debt, exchanges, imports and exports of bullion, war expenditure, etc. He concludes that England, after having been a gainer by her trade during the 17th century, was in 1761 a loser from a monetary point of view. He supports the argument by statistics from official and the best private estimates, and carefully considers objections. He calculates that the "territorial income" of England about 1760 was £20,000,000 sterling; also that from two-fifths to a third of the national debt was held by foreigners' (Palgrave).