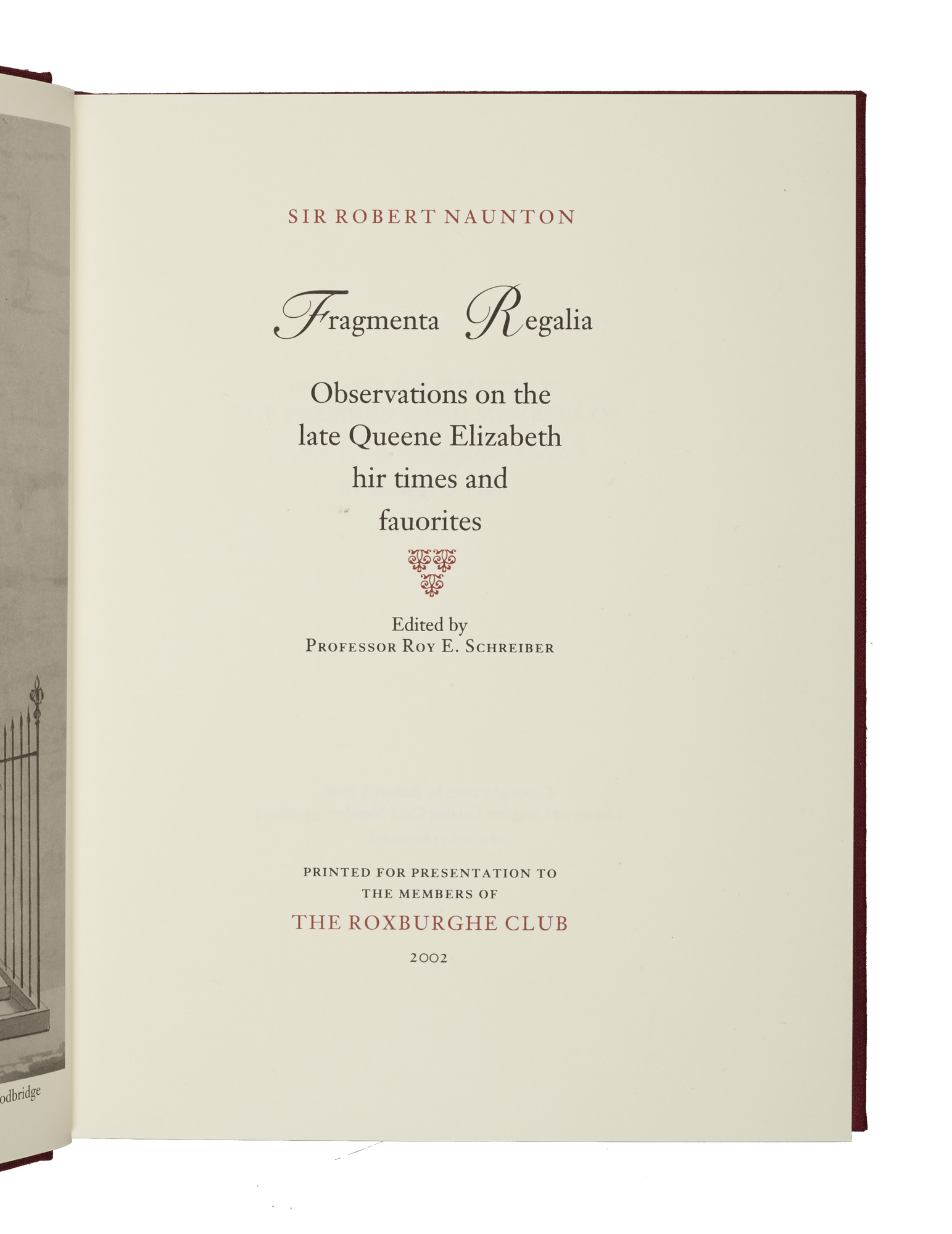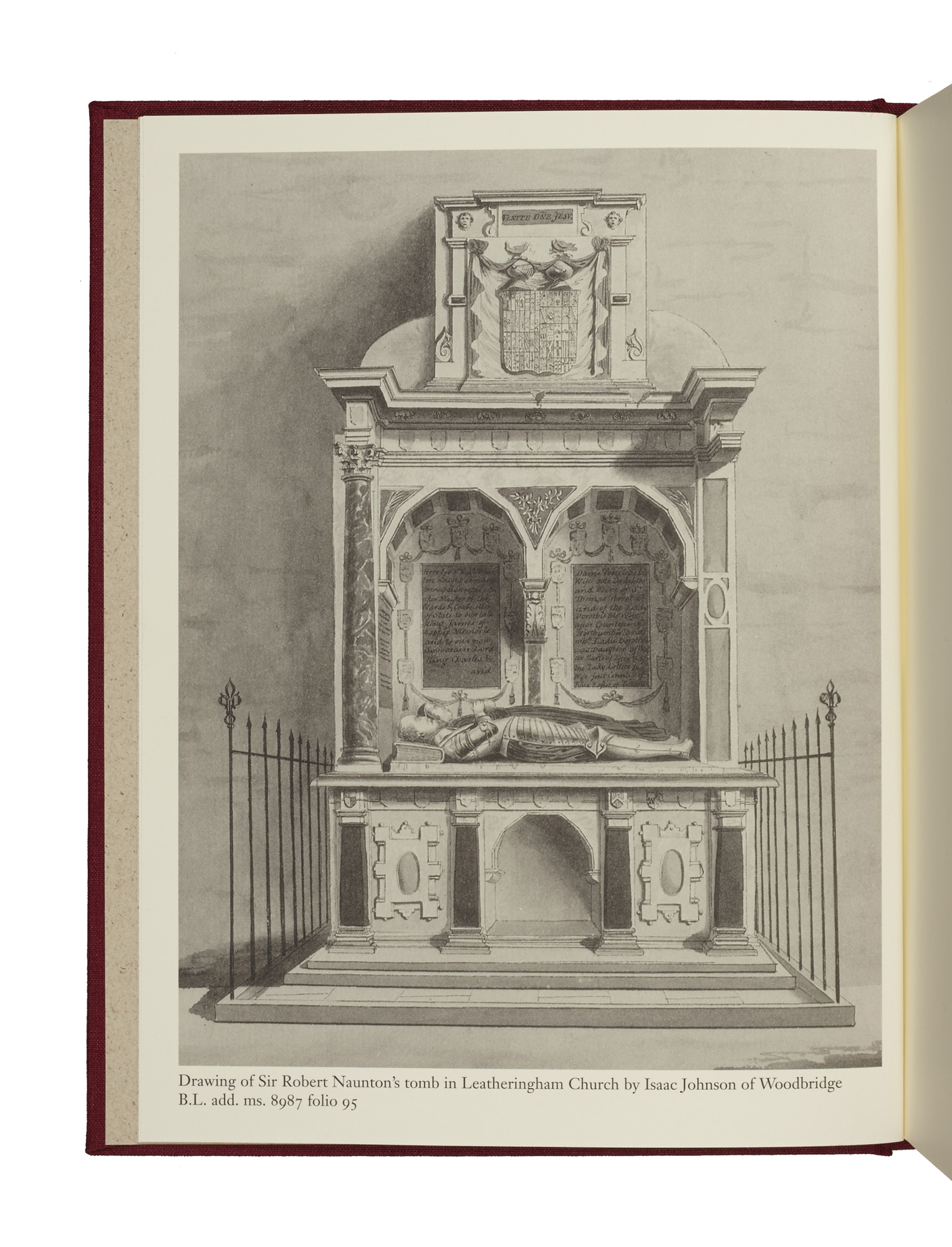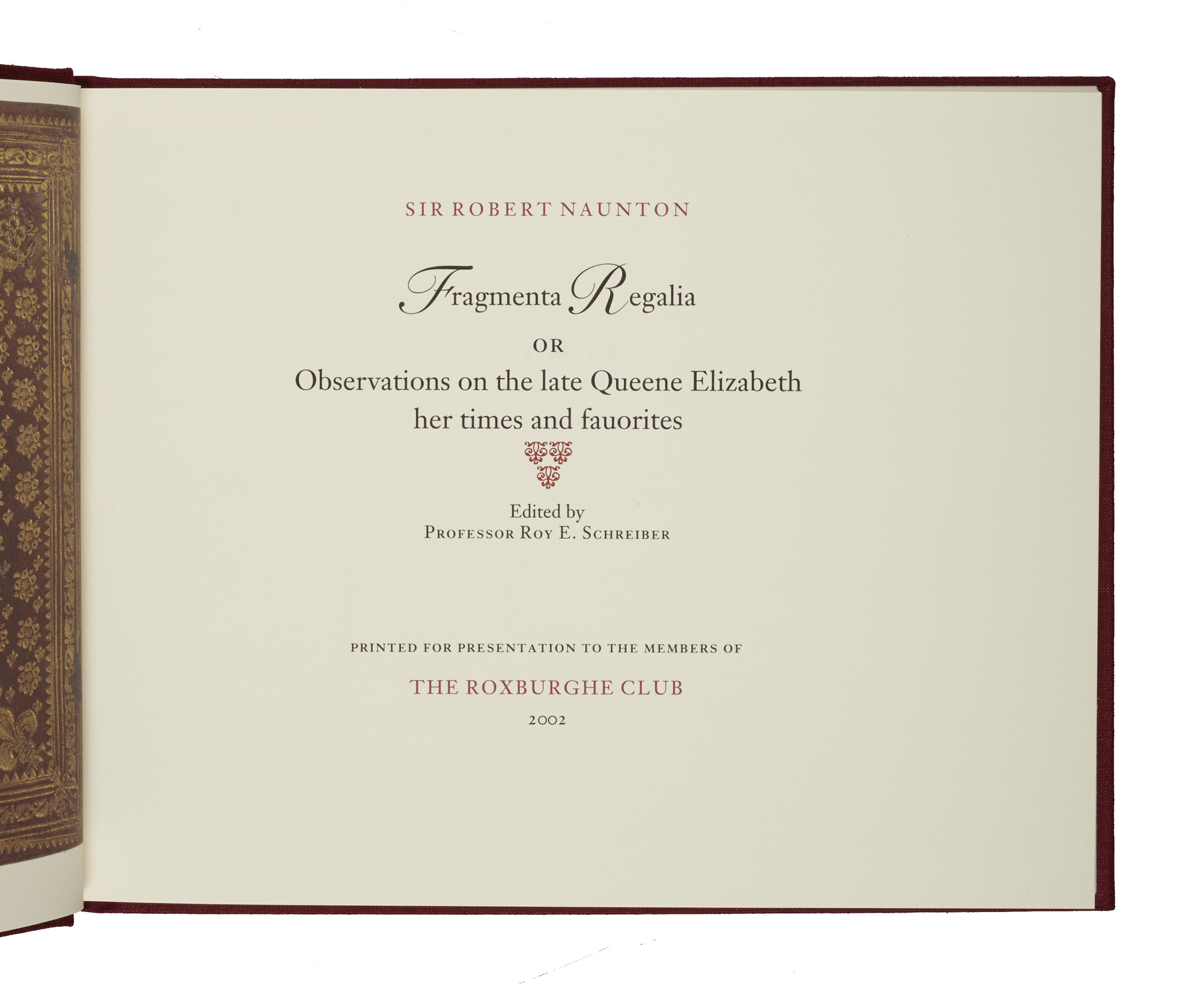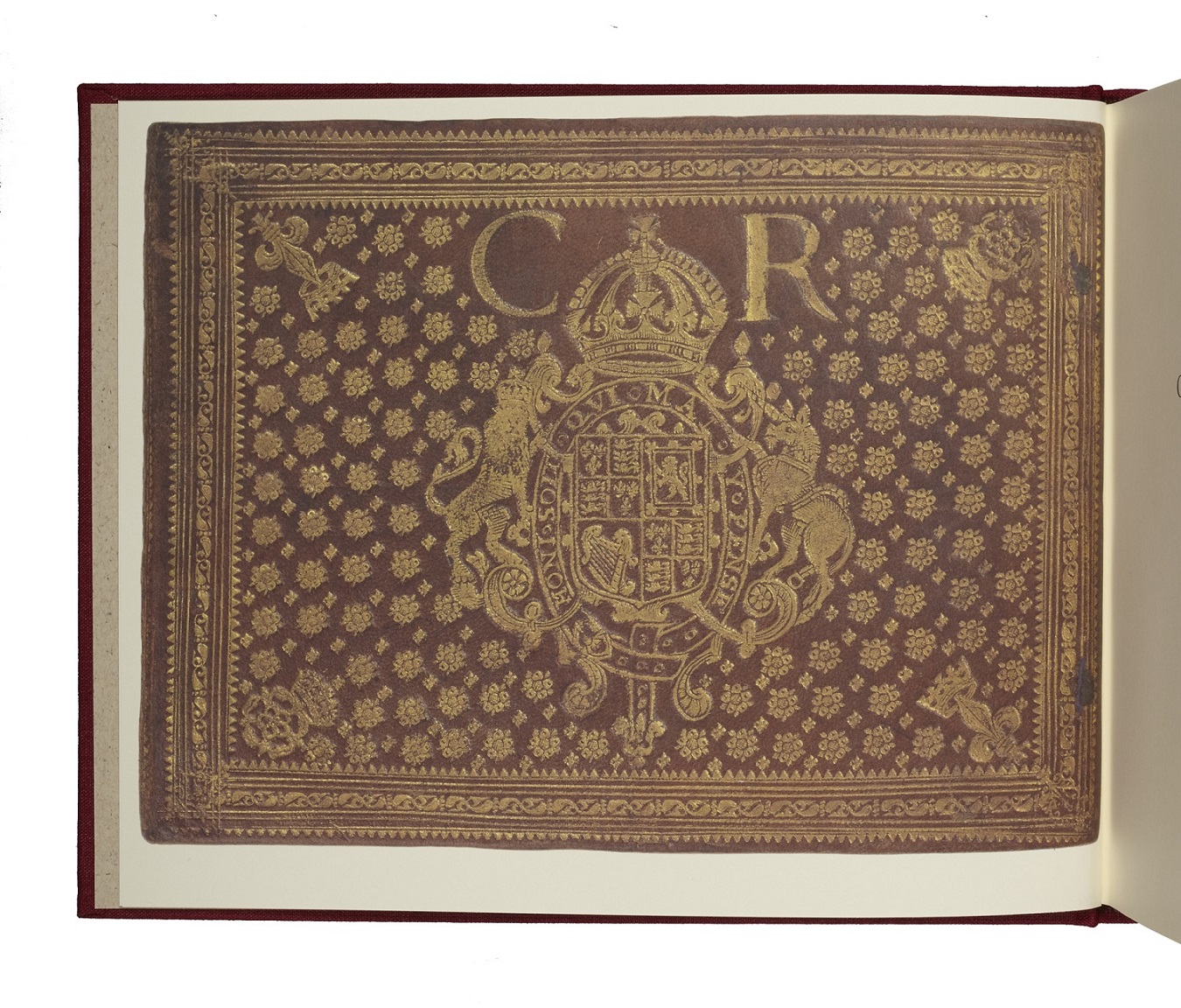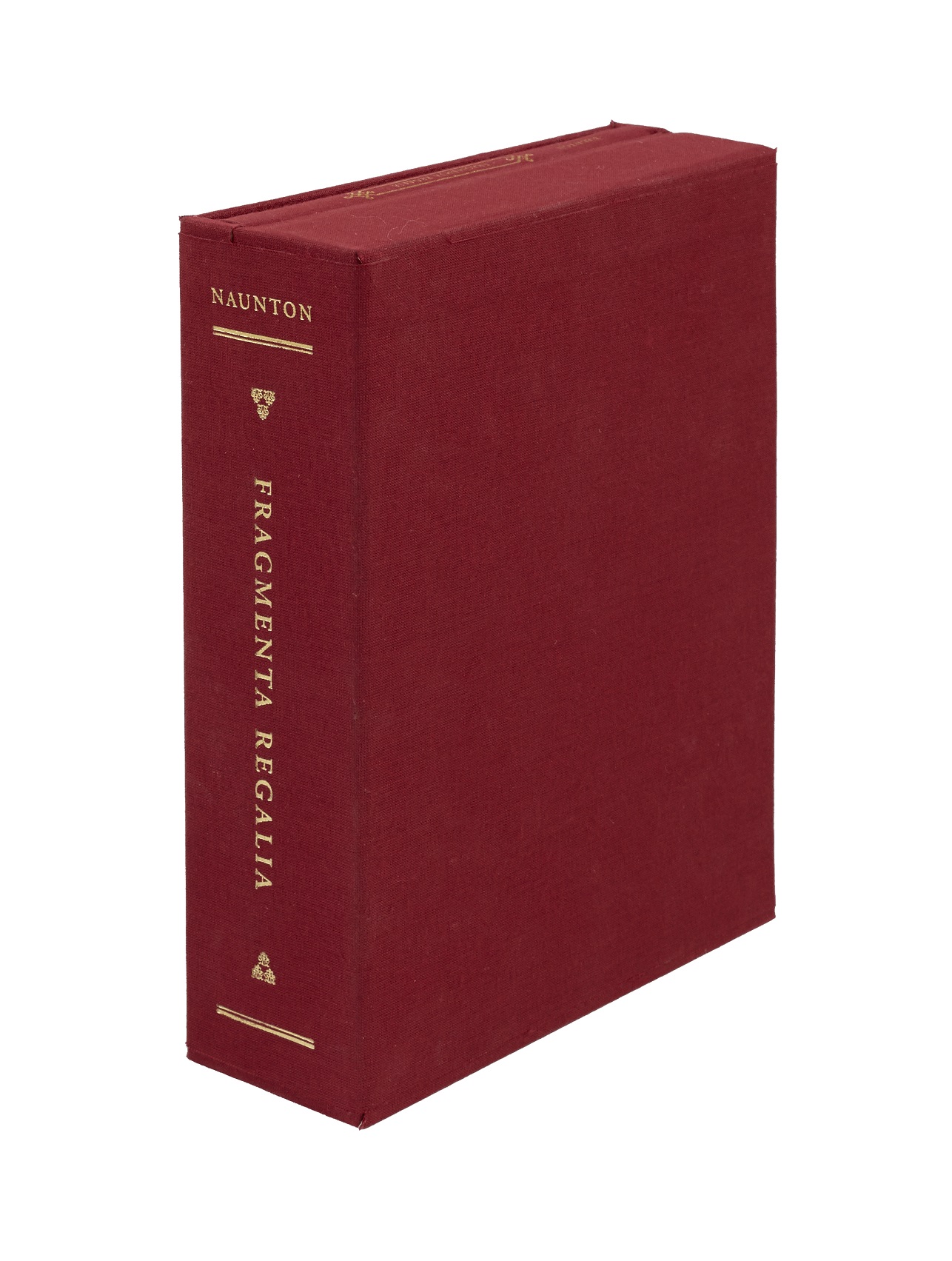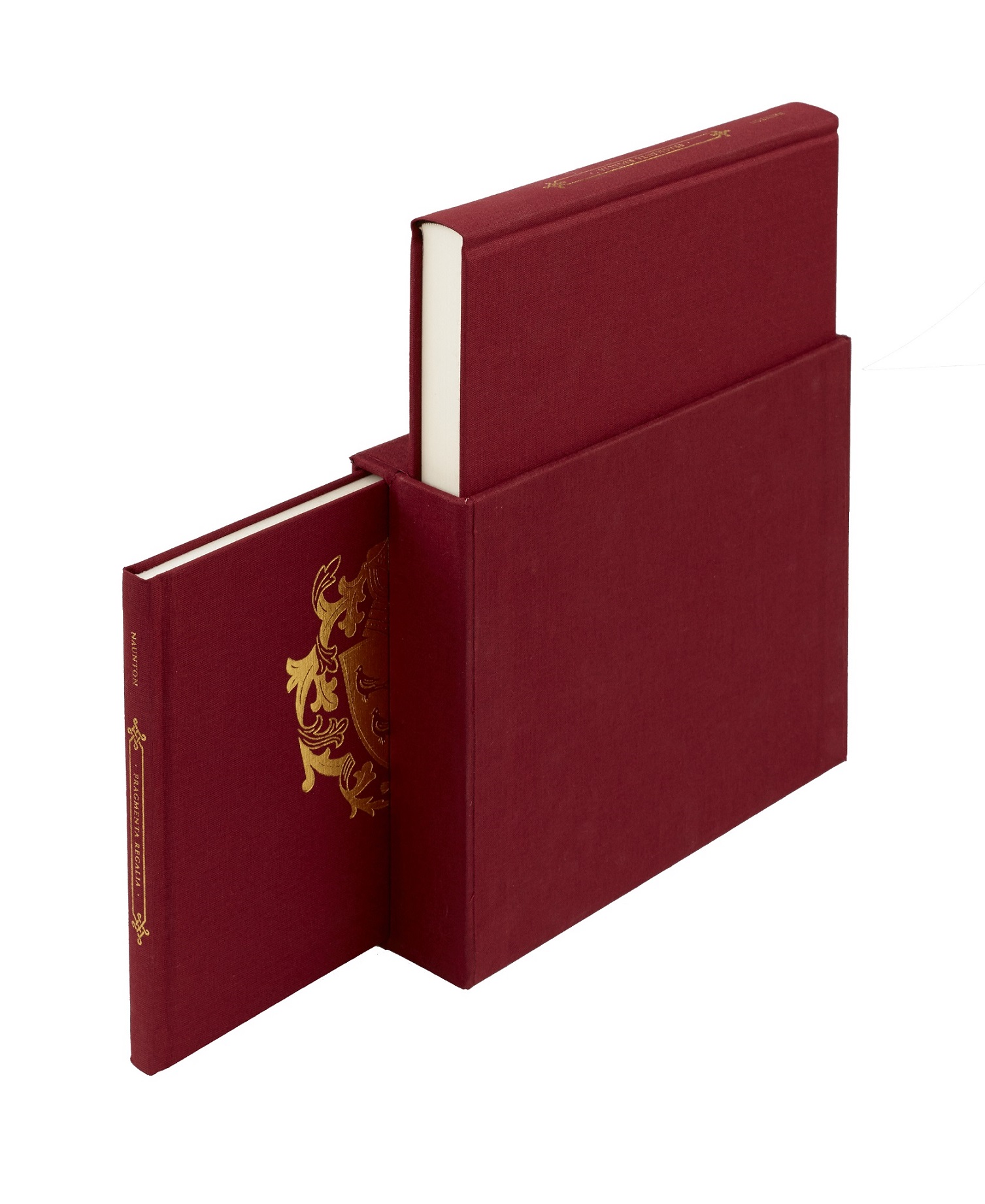 NAUNTON, Robert, Sir.
Fragmenta Regalia. Observations of the late Queene Elizabeth, Hir Times and Fauorites. Edited by Professor Roy E. Schreiber.
The Roxburghe Club, 2002.
£300

Approximately:
US $418
€341
A classic of memoir literature, Sir Robert Naunton's Fragmenta Regalia was written c. 1634, circulated in manuscript, and first published in 1641, since when it has seldom been out of print. This edition presents the authentic text for the first time, from the very manuscript that Sir Robert had made for Charles I, to whom it was actually addressed, and includes the substantial, hitherto unpublished commentary which Naunton intended for the King's eyes alone. The text is accompanied by textual and biographical notes on all the dramatis personae by Roy E. Schreiber, Professor of History at Indiana University. The second volume comprises a facsimile reproduction of the manuscript.
You may also be interested in...
SMITH, Alan G.R., ed. with an introduction by.
The Last Years of Mary Queen of Scots. Documents from the Cecil Papers at Hatfield House.
This volume draws on the great collection of Cecil Papers at Hatfield House to present, in a sequence of some forty selected documents, a startlingly immediate narrative of the intrigue and drama that inform the last act of the Scots Queen's tragedy.  The documents have been edited by Dr Alan G. R. Smith of Glasgow University, who has contributed a substantial and informative introduction to the volume. Further interest is added by the inclusion of 'An Epitaph upon the death of … Marie' (1604), reproduced from the unique copy at Hatfield and accompanied by an authoritative note by Dr David Rogers.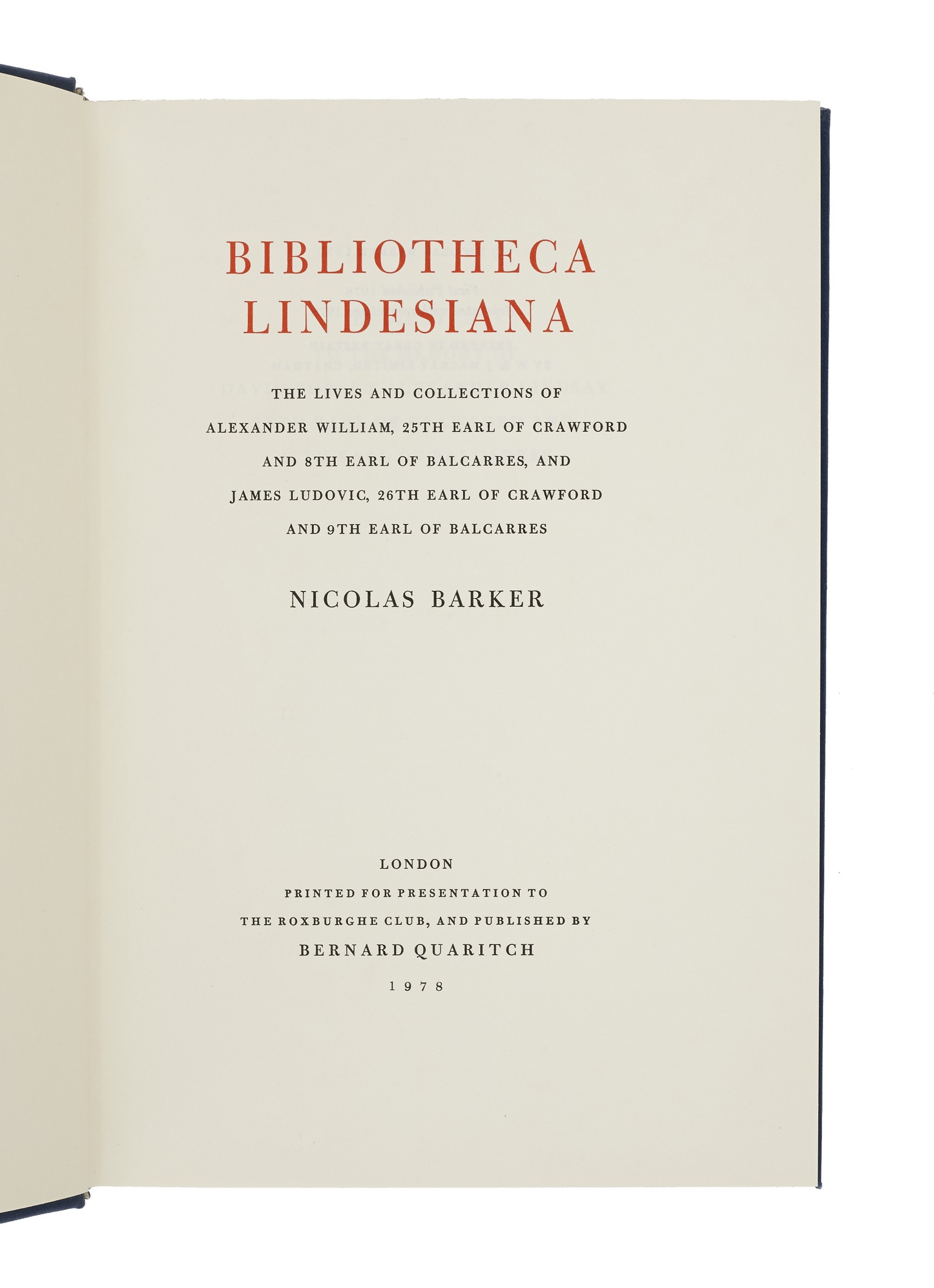 BARKER, Nicolas.
Bibliotheca Lindesiana. The Lives and Collections of Alexander William, 25th Earl of Crawford and 8th Earl of Balcarres, and James Ludovic, 26th Earl of Crawford and 9th Earl of Balcarres.
The Bibliotheca Lindesiana was perhaps the finest private library assembled in the nineteenth century. Nicolas Barker considers the library's purpose and traces the circumstances of its formation in detail, in the process adding considerably to the biographies of the 25th and 26th Earls of Crawford, two highly significant figures in the history of collecting.