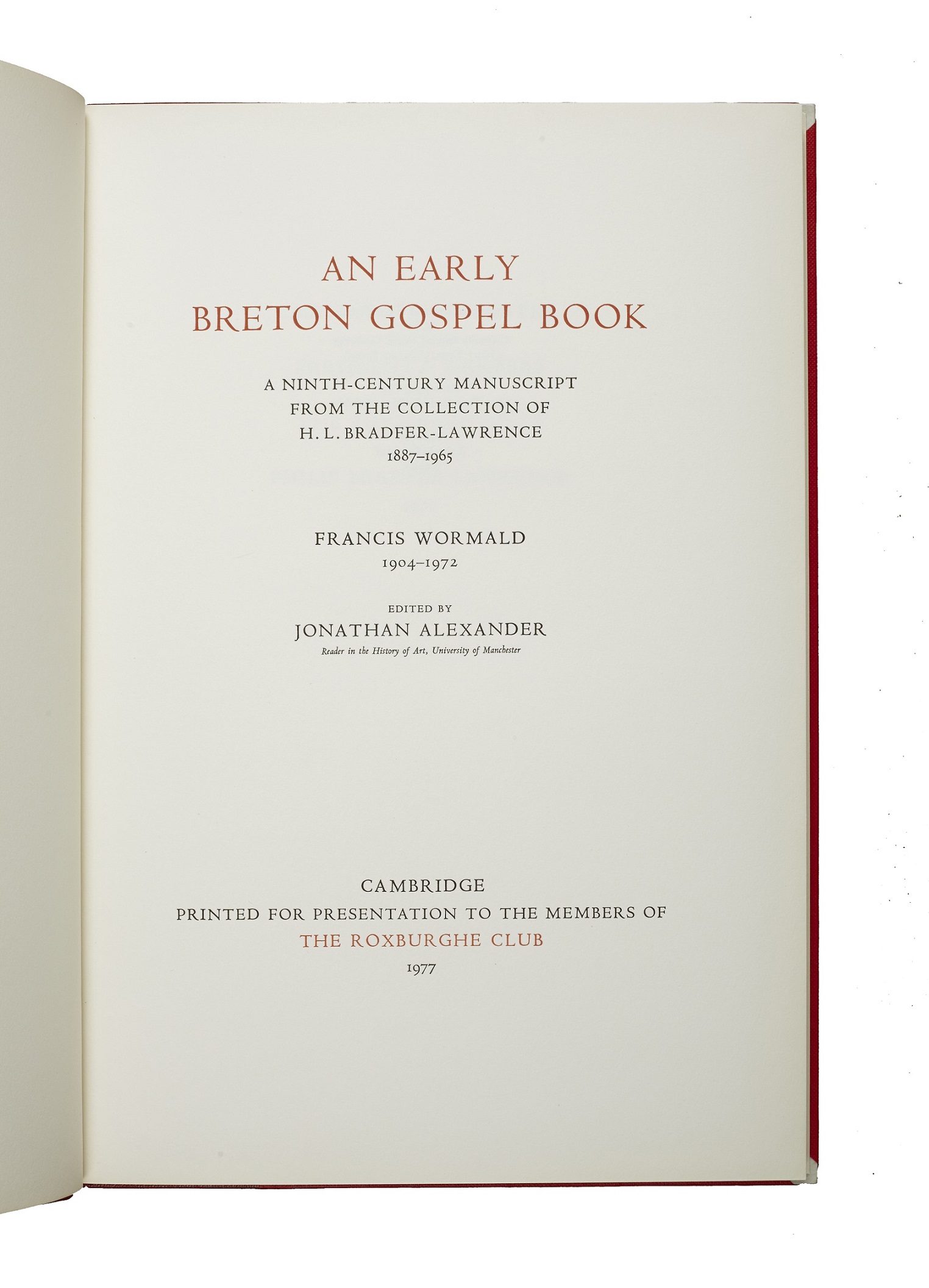 ALEXANDER, Jonathan, and Francis WORMALD, eds..
An Early Breton Gospel Book. A Ninth-Century Manuscript from the Collection of H. L. Bradfer-Lawrence.
The Roxburghe Club, 1977.
£180

Approximately:
US $236
€201
This ninth-century manuscript was the oldest and most important in the collection formed by Harry Bradfer-Lawrence. The book was begun by Professor Francis Wormald. He discusses the manuscript's antecedents, both Carolingian and Merovingian, and the marked influence of Tours that points to a Breton origin, and notes the Anglo-Saxon additions made in the tenth century. The death of both owner and author left the task unfinished.

Harry Bradfer-Lawrence's son, Philip, invited Professor Jonathan Alexander to finish the book. Prof. Alexander added a long note on Breton Gospel books, and points to the Norman invasion of Brittany in 919 as the occasion of the manuscript's removal to England.
You may also be interested in...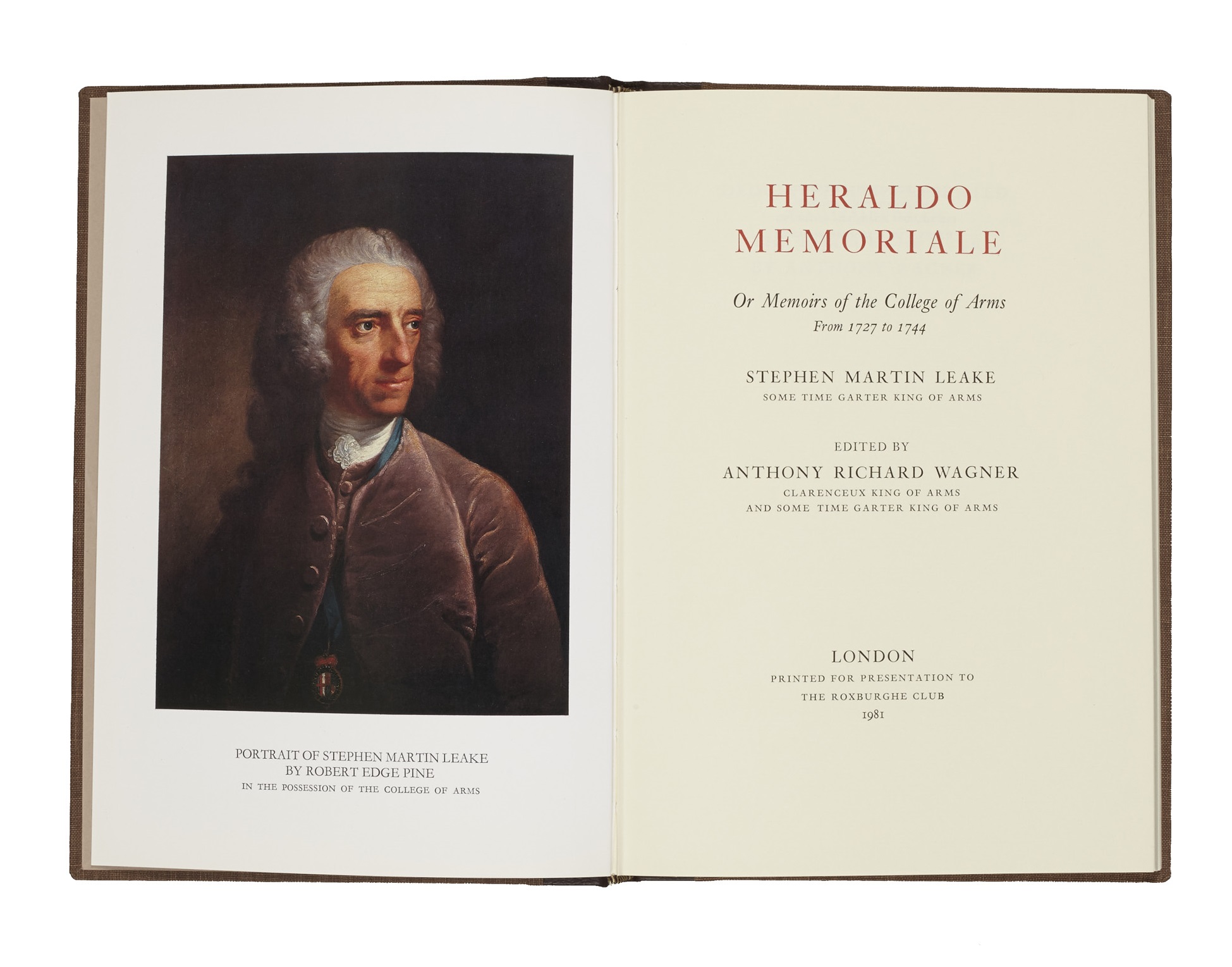 LEAKE, Stephen Martin.
Heraldo Memoriale, or Memoirs of the College of Arms from 1727 to 1744. Edited by Anthony Richard Wagner.
Stephen Martin Leake was Garter principal king of arms from 1754 to 1773. The three volumes of his extensive manuscript journal, Heraldo-Memoriale, are preserved in the College of Arms.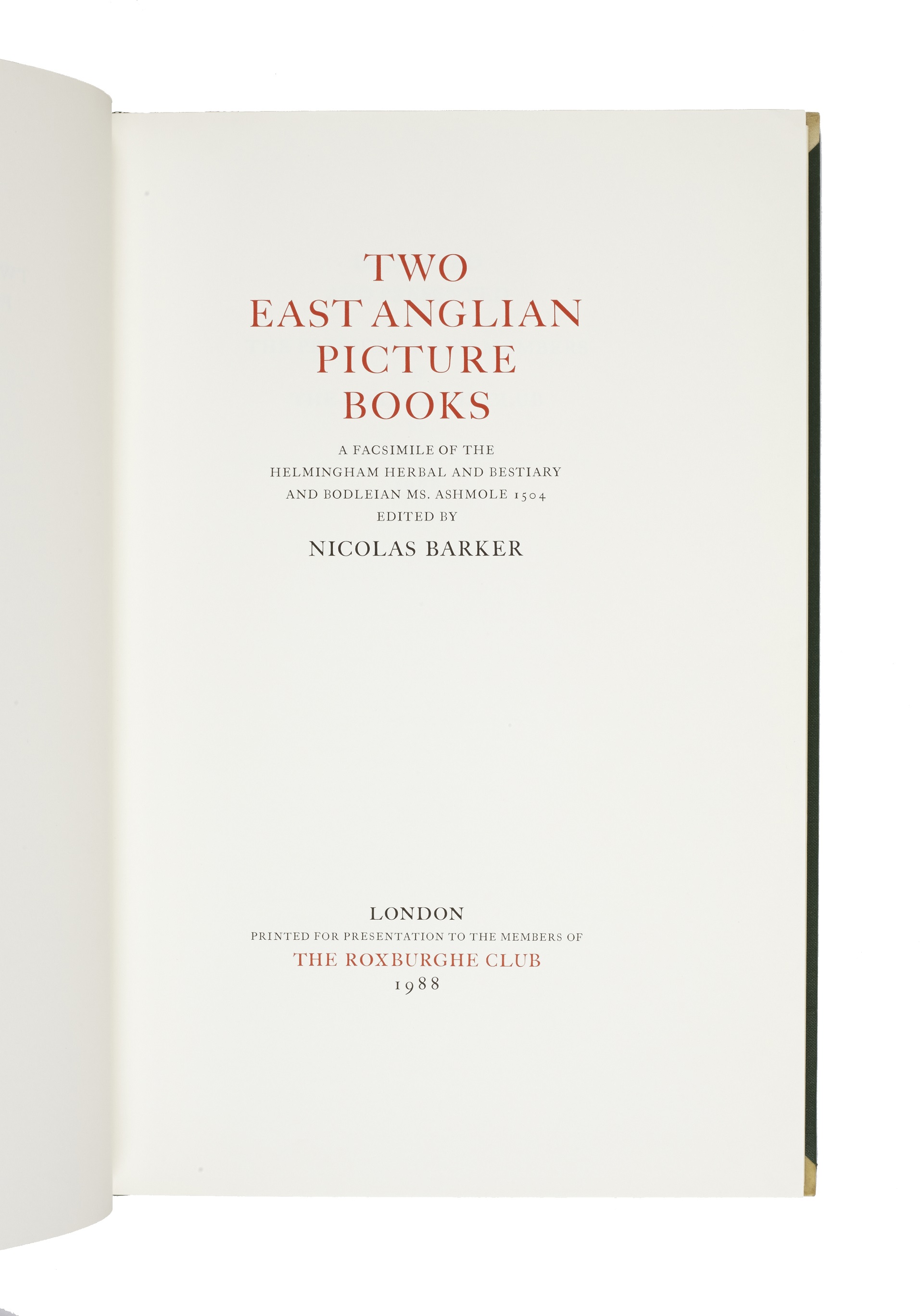 BARKER, Nicolas, ed.
Two East Anglian Picture Books. A facsimile of the Helmingham Herbal and Bestiary and Bodleian MS. Ashmole 1504.
Full-size colour facsimiles of two extraordinary, and almost identical, medieval picture books containing a total of 98 pictures of flowers and trees and 58 of birds and animals together with a variety of other material (ornamental alphabets, drawings of coats of arms, household gear, embroidery patterns, landscapes and grotesques) representing the full range of medieval ornament.