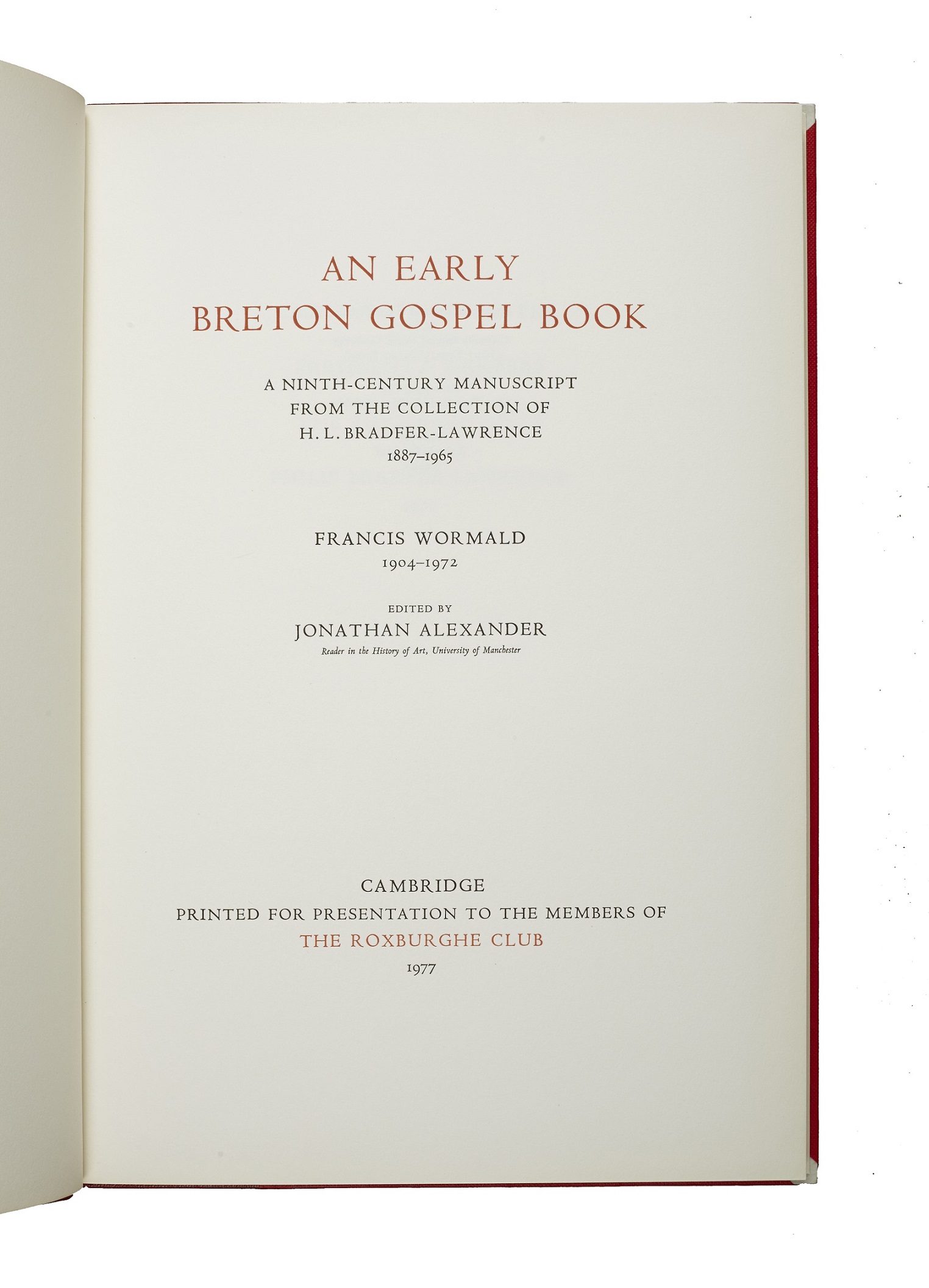 ALEXANDER, Jonathan, and Francis WORMALD, eds..
An Early Breton Gospel Book. A Ninth-Century Manuscript from the Collection of H. L. Bradfer-Lawrence.
The Roxburghe Club, 1977.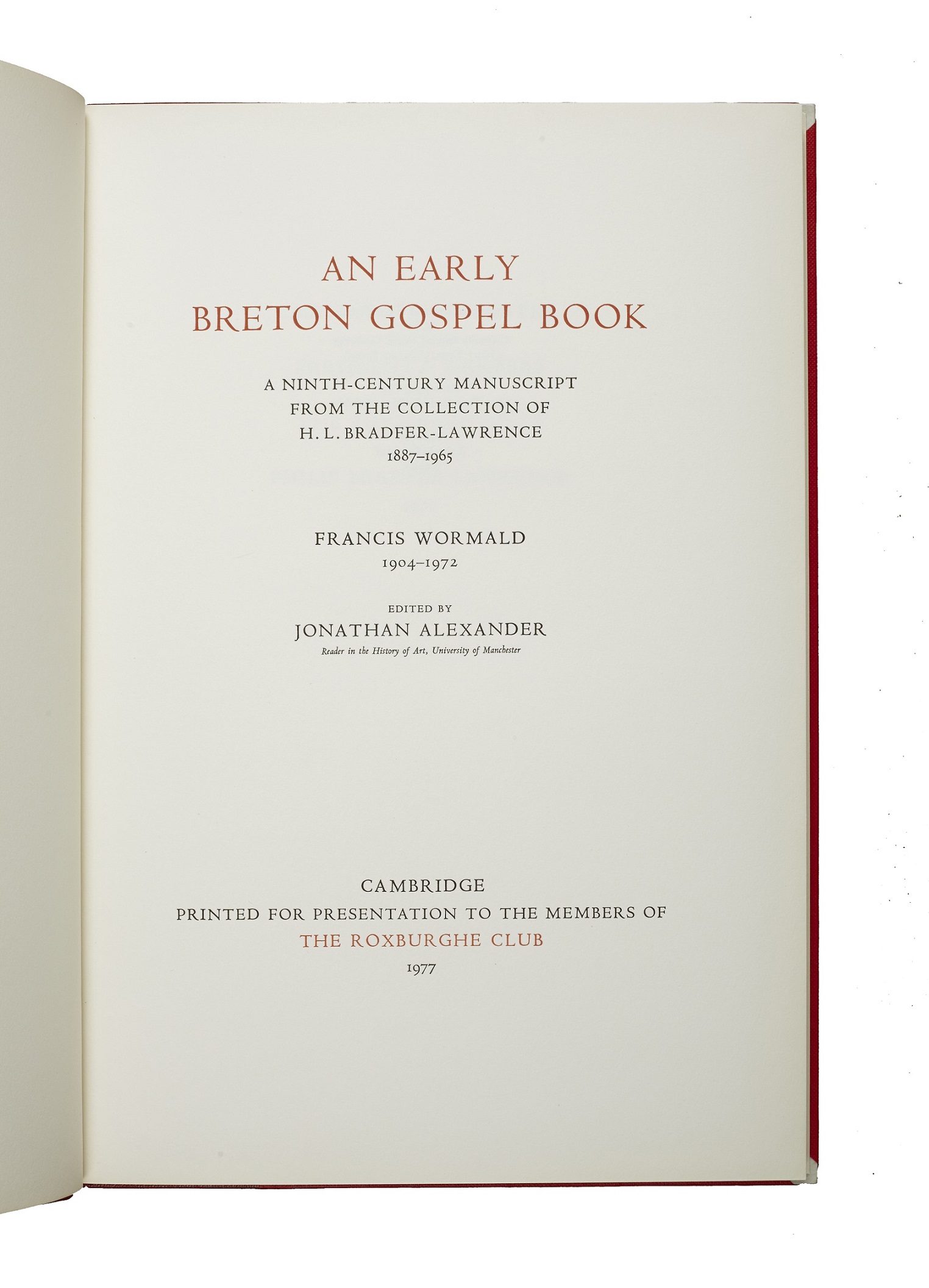 Added to your basket:
An Early Breton Gospel Book. A Ninth-Century Manuscript from the Collection of H. L. Bradfer-Lawrence.
This ninth-century manuscript was the oldest and most important in the collection formed by Harry Bradfer-Lawrence. The book was begun by Professor Francis Wormald. He discusses the manuscript's antecedents, both Carolingian and Merovingian, and the marked influence of Tours that points to a Breton origin, and notes the Anglo-Saxon additions made in the tenth century. The death of both owner and author left the task unfinished.

Harry Bradfer-Lawrence's son, Philip, invited Professor Jonathan Alexander to finish the book. Prof. Alexander added a long note on Breton Gospel books, and points to the Norman invasion of Brittany in 919 as the occasion of the manuscript's removal to England.
You may also be interested in...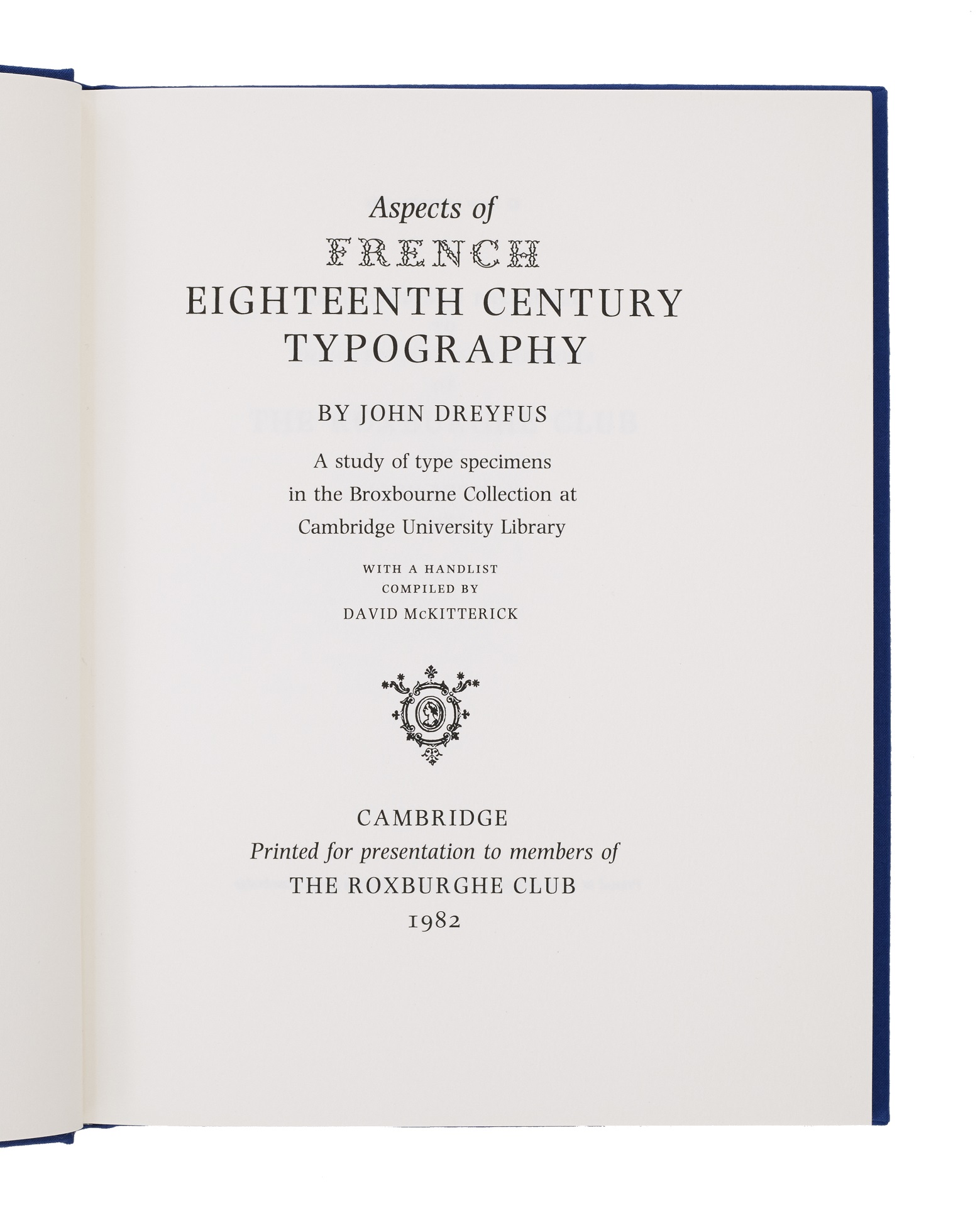 DREYFUS, John.
Aspects of French Eighteenth Century Typography. A study of type specimens in the Broxbourne Collection at Cambridge University Library. With a handlist compiled by David McKitterick.
A history of French type design in the eighteenth century based on the author's detailed examinations of French type ornaments and typefounding methods. The final chapter, on the uses of type specimens, is followed by a handlist of twenty type specimens in the Broxbourne Collection covering the period 1740 to 1800.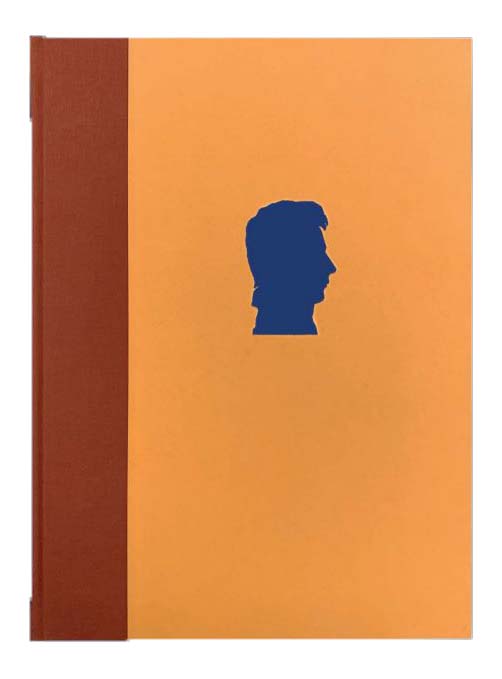 HEBER, Reginald, and Nicolas BARKER (editor).
A Letter from India.
'I do not expect that with fair prospects of eminence at home, you should go to the Ganges for a mitre,' wrote Sir Charles Watkin Williams Wynn, President of the Board of Commissioners for Indian Affairs, in 1819 to Reginald Heber at Hodnet in Shropshire, but in vain. Despite a growing reputation as a scholar, a poet and writer of still popular hymns, an artist and authority on Russia, friend of Byron and Scott, given wit and irresistible charm and goodness, Heber could not resist the evangelical call. In 1823, newly consecrated Bishop of Calcutta, he set off, with wife and family, leaving behind a host of friends.