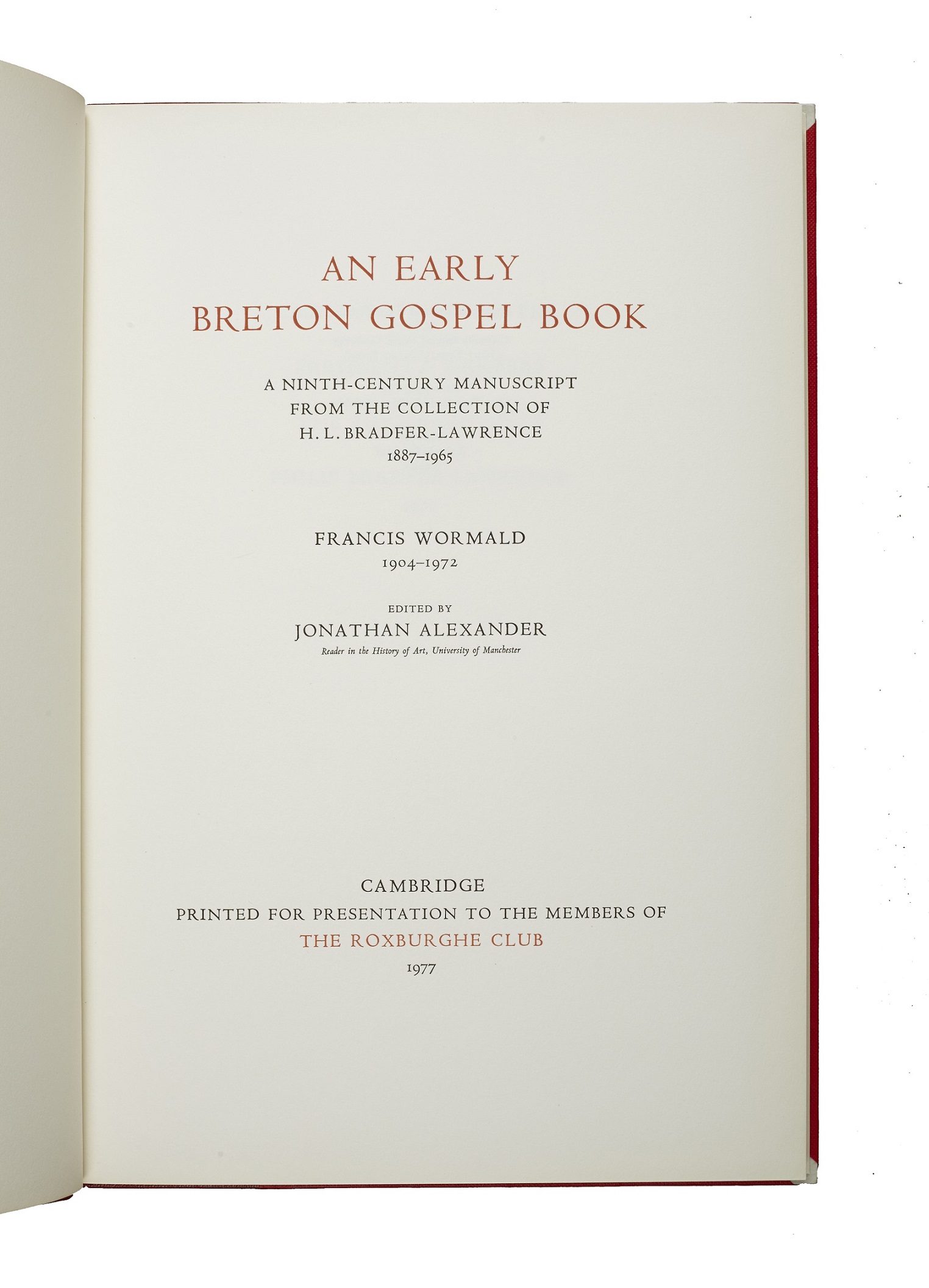 ALEXANDER, Jonathan, and Francis WORMALD, eds..
An Early Breton Gospel Book. A Ninth-Century Manuscript from the Collection of H. L. Bradfer-Lawrence.
The Roxburghe Club, 1977.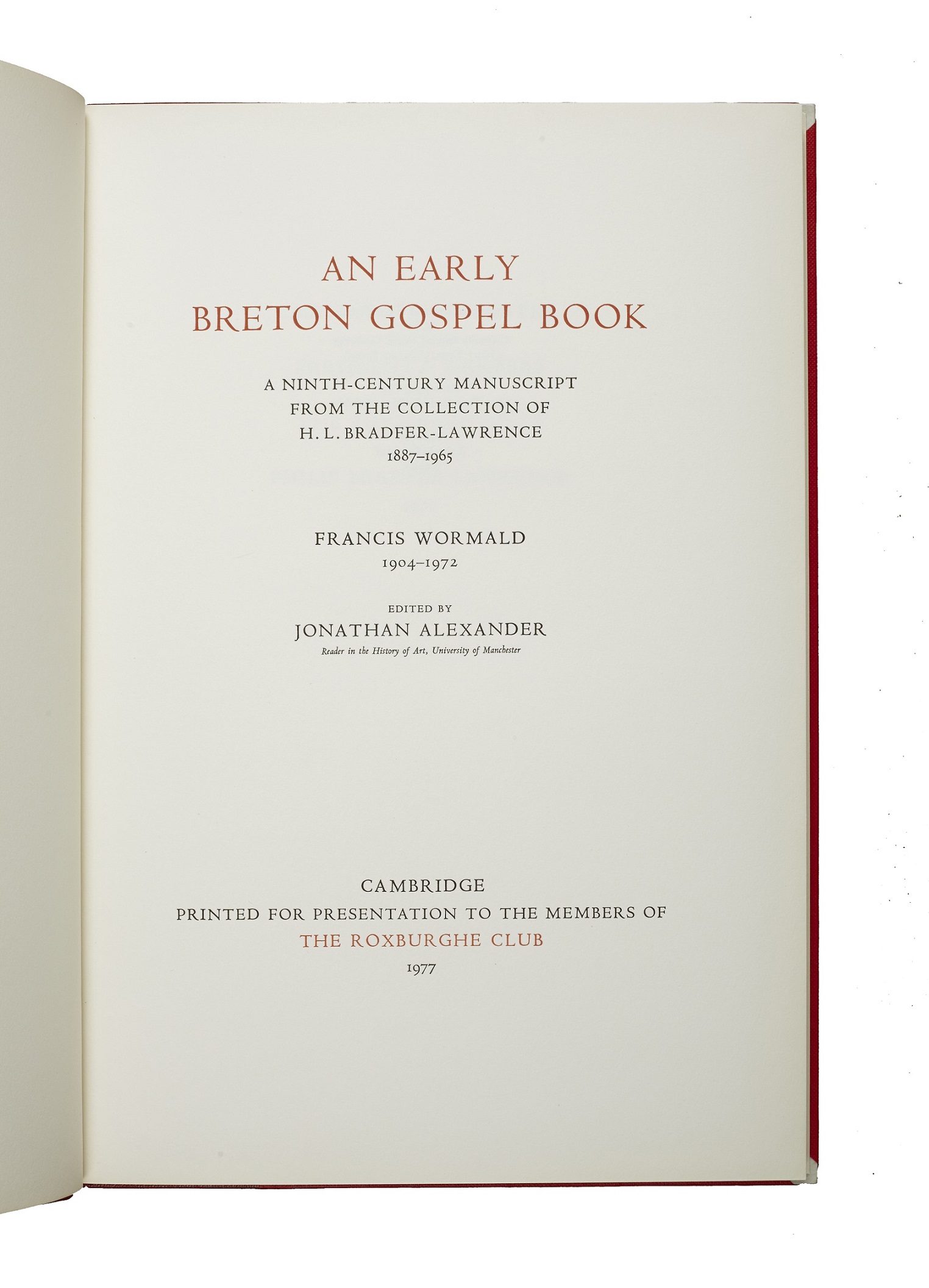 Added to your basket:
An Early Breton Gospel Book. A Ninth-Century Manuscript from the Collection of H. L. Bradfer-Lawrence.
This ninth-century manuscript was the oldest and most important in the collection formed by Harry Bradfer-Lawrence. The book was begun by Professor Francis Wormald. He discusses the manuscript's antecedents, both Carolingian and Merovingian, and the marked influence of Tours that points to a Breton origin, and notes the Anglo-Saxon additions made in the tenth century. The death of both owner and author left the task unfinished.

Harry Bradfer-Lawrence's son, Philip, invited Professor Jonathan Alexander to finish the book. Prof. Alexander added a long note on Breton Gospel books, and points to the Norman invasion of Brittany in 919 as the occasion of the manuscript's removal to England.
You may also be interested in...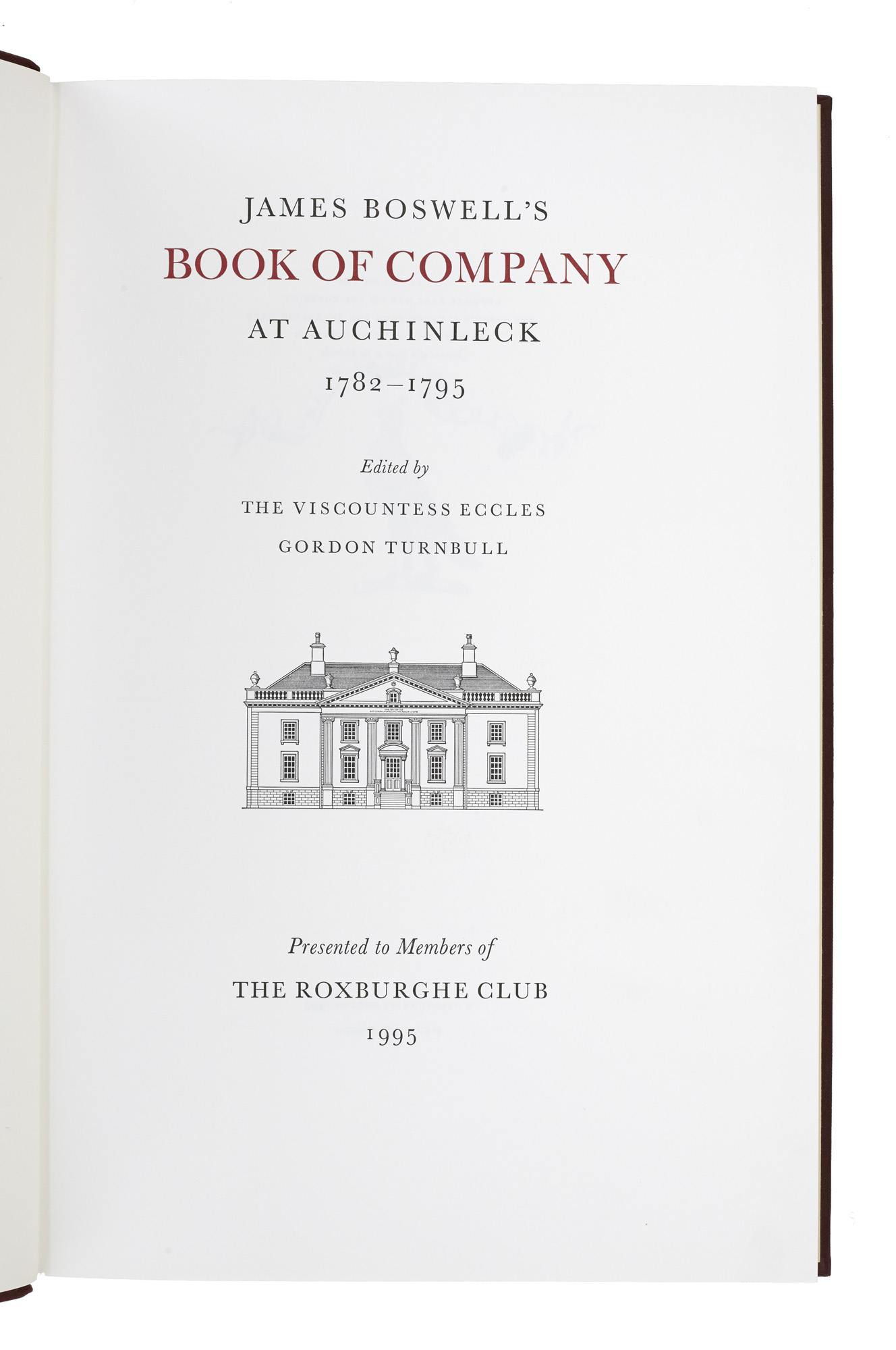 ECCLES, Mary, Viscountess, and Gordon TURNBULL, eds..
James Boswell's Book of Company at Auchinleck.
The Book of Company is much more than a visitor's book, since James Boswell comments on the men and women he met and entertained, and the occasions of his doing so, are all his own. It is therefore an important addition to his many-sided self-portrait. Beginning in 1782, two years before Samuel Johnson died, and ending five months before Boswell's own death in May 1795, it reflects Boswell's anguished uncertainties, as well as the everyday details of where he was, with whom he dined, whom he saw in the evening and – punctually recorded – how many bottles of wine and spirits were dispatched. The book is here reproduced in full facsimile, interleaved with a transcript on facing pages. At the foot of each page is a commentary, largely drawn from Boswell's correspondence and journals, which converts it into a comprehensive day by day diary of his thoughts and actions throughout the period.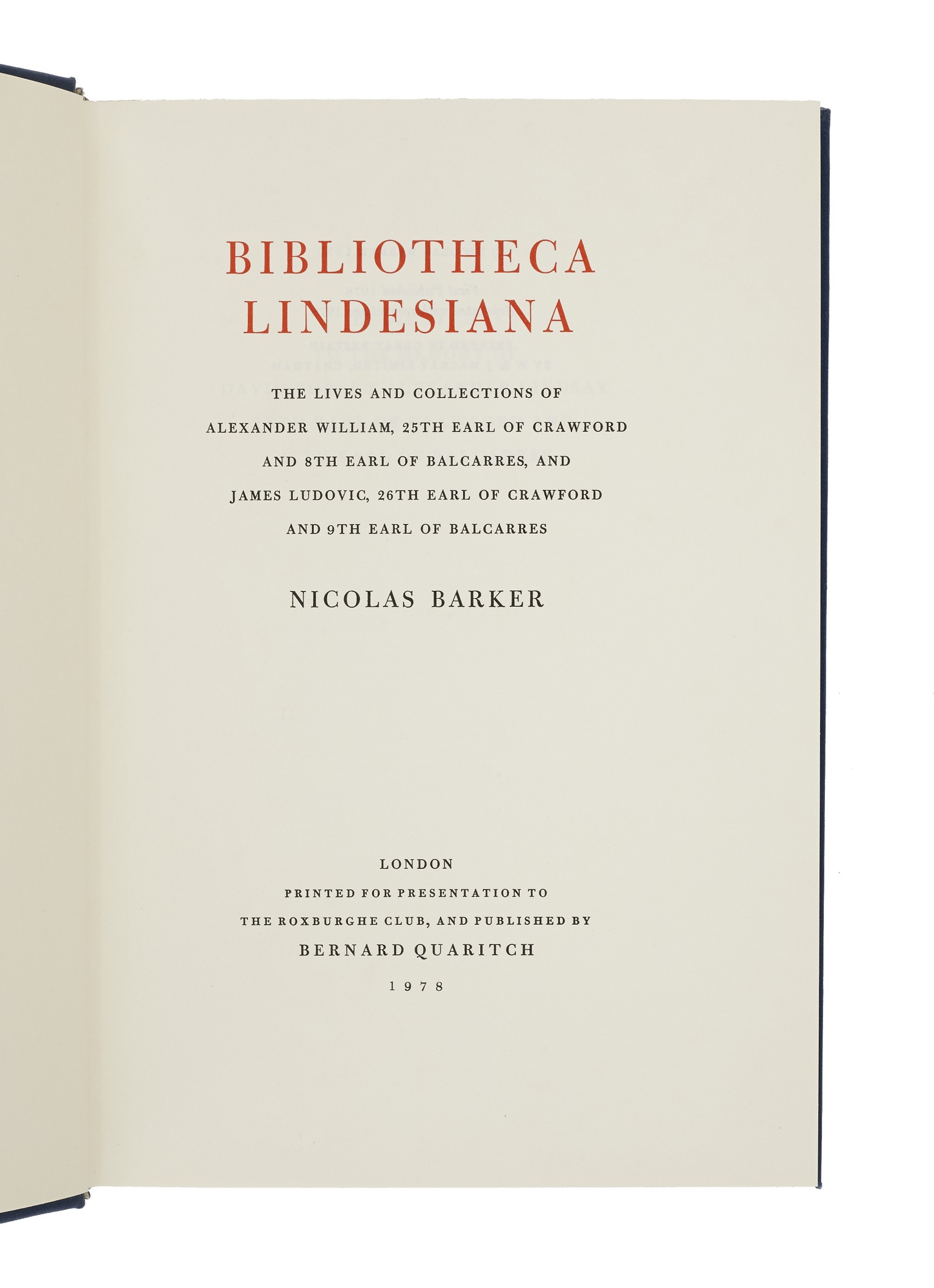 BARKER, Nicolas.
Bibliotheca Lindesiana. The Lives and Collections of Alexander William, 25th Earl of Crawford and 8th Earl of Balcarres, and James Ludovic, 26th Earl of Crawford and 9th Earl of Balcarres.
The Bibliotheca Lindesiana was perhaps the finest private library assembled in the nineteenth century. Nicolas Barker considers the library's purpose and traces the circumstances of its formation in detail, in the process adding considerably to the biographies of the 25th and 26th Earls of Crawford, two highly significant figures in the history of collecting.