APHRODISIACS, FOX GENITALS, AND RECOVERING LOST VIRGINITY
[OBSTETRICS and GYNAECOLOGY.]

'De morbis mulierum'. 
Italy, 1779.
Manuscript on paper, in Latin, small 4to (21 x 15.5 cm), pp. [77], neatly written in black ink in a single hand, c. 25 lines per page, dated 1779 at end; some marginal damp staining and light foxing; well preserved in recent half vellum and marbled paper over stiff boards.
£950

Approximately:
US $1178
€1098
Added to your basket:
'De morbis mulierum'. 
A most interesting unpublished manuscript on diseases in women, examining their causes, symptoms, and cure. 

The anonymous author discusses interrupted menstruation, abnormal uterine bleeding, leucorrhoea, anaemia, hypersexuality, hysteria, uterine inflammation and cancer, hydrometra, and prolapse of the uterus and vagina.  The text also examines sterility, pregnancy, difficult births, postnatal illness, and inflammation of the breasts, ending with a postscript on recovering one's lost virginity. 

Along the way the reader learns that hypersexuality can be prompted by chocolate, coffee, or reading poetry; that some women wear dried fox genitals around their neck to ward off hysteria; and that female sterility can be caused by a wife hating her husband.  In addition to ancient authorities including Hippocrates and Galen, the author refers to more contemporary physicians, such as Lorenz Heister, Andrea Pasta, Lazare Rivière, Richard Mead, Samuel-Auguste Tissot, and Herman Boerhaave. 
You may also be interested in...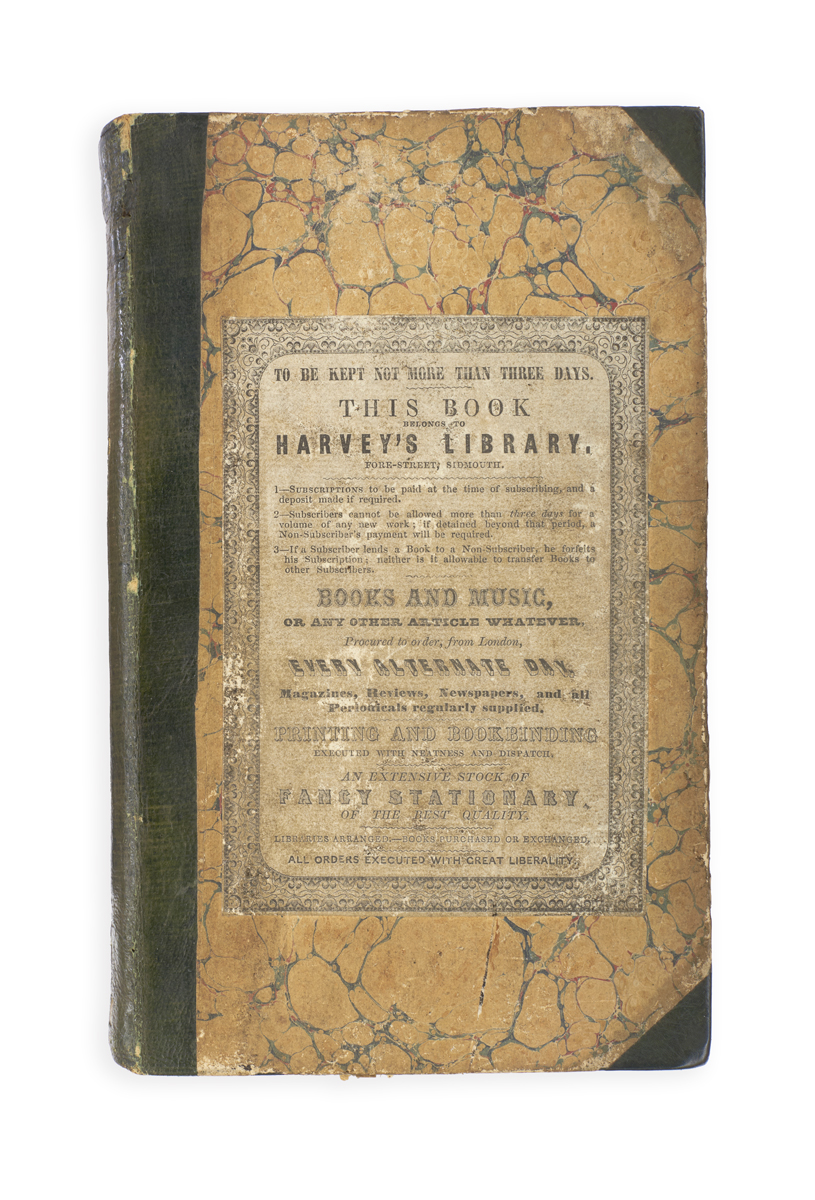 PITT'S NIECE IN THE NEAR EAST
FIRST EUROPEAN WOMAN IN PALMYRA [STANHOPE, Hester Lucy, Lady.]  [MERYON, Charles Lewis (editor).] 
Memoirs of the Lady Hester Stanhope, as related by herself in Conversations with her Physician; comprising her Opinions and Anecdotes of some of the most remarkable Persons of her Time … 
First edition, the entertaining memoirs of the Middle East traveller Lady Hester Stanhope (1776–1839).  Having looked after her uncle, William Pitt, during most of her youth and run his household while he was Prime Minister for the second time, Stanhope left for the Levant in 1810.  She took with her a companion, Miss Williams, and her physician, Charles Meryon, who attended her for the first seven years and later revisited her on three occasions in 1819, 1830, and 1837-8.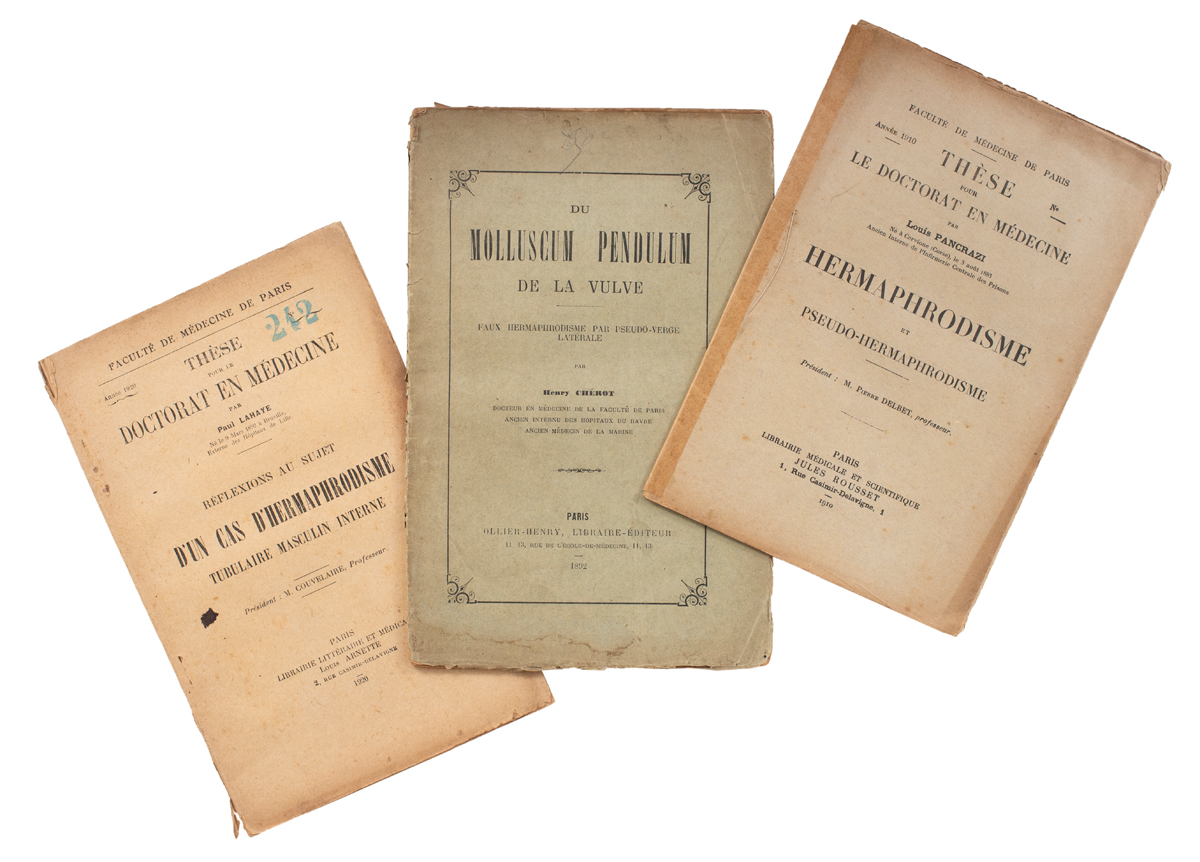 INTERSEXUALITY INVESTIGATED [INTERSEX.]
Three pamphlets.
A collection of rare French pamphlets on the subject of differences in sex development from the late nineteenth and early twentieth centuries. Two of the three pamphlets are doctoral theses, covering the social impact of differences in sex development, and persistent müllerian duct syndrome ('tubular hermaphroditism') in men. The third covers vulval fibromas ('molluscum pendulum'), a subject now not classified as intersex but then categorised as 'faux hermaphrodisme'.