THE MOST 'MODERNIST' OF ALL RUSSIAN NOVELS
OLESHA, Iurii Karlovich.
Zavist'. Roman, s risunkami Natana Al'tman [Envy. A novel, with drawings by Nathan Altman].
Moscow-Leningrad, "Zemlia Fabrika, [1928].
8vo, pp. 144, with two full-page illustrations by Nathan Altman printed on a green background and highlighted in pink; a very good copy, uncut, a few pages opened roughly, in the original illustrated wrappers by Altman, slightly skewed; in a folding cloth box.
£3000

Approximately:
US $4243
€3437
First edition of this famous short satirical novel which 'catapulted Olesha into the first rank of Soviet writers' (Terras). It was fêted by both Soviet and émigré critics and established the young writer's reputation almost overnight. Olesha later adapted it as a play, Zagovor chuvstv (The Conspiracy of Feelings) in 1929.

'Envy deals with the conflict between new Soviet men, dedicated yet practical, and ineffectual dreamers who have preserved vestiges of an outmoded bourgeois mentality. Each side is represented by two generations, the fortyish and the young. The conflict is staged with masterful ambiguity. While "Soviet man" is obviously winning, his success is viewed through the eyes of the envious losers, with whom the reader may very well identify, and his positive image is undercut by cleverly planted subliminal detail. Even today Envy remains the most "modernist" of all Russian novels' (Cambridge History of Russian Literature).
You may also be interested in...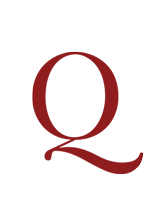 OPPENORD, Gilles-Marie.
Album containing plates from the Grand Oppenord and several rare proof plates.
An interesting album containing plates from the Grand Oppenord, Huquier's important publication issuing the ornament designs of Oppenord in print. Oppenord (1672-1742) was an important contributor to the development of the rococo style in Europe, adapting Italian baroque ornament to suit French taste. Upon his return from Italy, where he had lived for seven years, he was made premier architect of the Duc de'Orleans.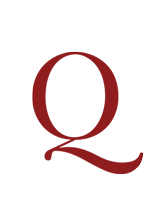 (VERSAILLES).
[PERELLE, Gabriel together with his sons Nicolas and Adam PERELLE]. A collection of plates showing Versailles, its gardens and menagerie. [Paris], N.
An interesting collection of the fine views of Versailles with which Louis XIV dazzled the rest of Europe. The landscape views of Perelle teeming with figures show the splendour of the new Versailles. The impressive scale and complex layout of the gardens is shown in a variety of views. Some of these views show different versions of the same subject. Comparing these different versions, one is able to follow the designs changes over a period of time in the ever changing landscape of Versailles. This is fascinating.