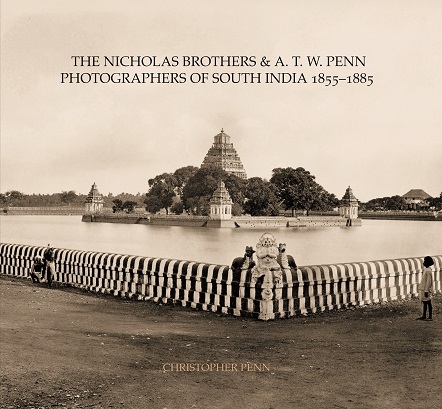 PENN, Christopher.
The Nicholas Brothers & A. T. W. Penn: photographers of South India 1855 – 1885. With a foreword by John Falconer.
London, Bernard Quaritch Ltd, 2014.
Small 4to, (252 x 282 mm), pp. xviii, 252 (including 105 duotone plates and 151 black and white figures); pictorial boards.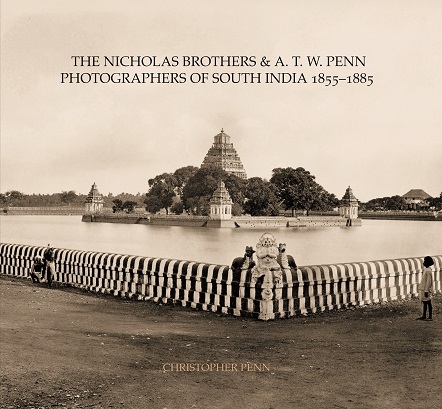 Added to your basket:
The Nicholas Brothers & A. T. W. Penn: photographers of South India 1855 – 1885. With a foreword by John Falconer.
An examination of the successful studios established by John and James Perratt Nicholas and Albert Penn in Madras and Ootacamund. The majority of the photographs are published here for the first time. Also includes a copy of the scarce Nicholas & Co. 1881 catalogue listing over 450 subjects.

The book begins with the early years of the Nicholas studios in Madras and Ootacamund, explains how the business achieved success in the 1870s and 1880s and concludes with the introduction of the Kodak, the rise of the amateur photographer, and the inevitable decline in the studios' profitability that followed.

ISBN 978-0-9563012-6-0



You may also be interested in...
ARTISTIC MAPS FER, Nicolas de.
Introduction à la geographie avec une description historique sur touttes les parties de la terre … Seconde édition augmentée …
Second enlarged edition (first 1708) of an introduction to geography – containing six handsome folding plates – by Nicolas de Fer, a French geographer, cartographer, and engraver who was particularly well-known for the artistry of his work. Born into a family of cartographers, de Fer took over his father's business at the age of just twenty-seven and came to specialise in the production of maps and atlases. While his maps were perhaps cherished more for their artistry than accuracy, they registered well with the public, and de Fer's cartographic business quickly flourished: by 1691 he was official geographer to the Dauphin, and in later years he served the kings of both France and Spain.
UNCOMMON ADVENTURES [BICKERSTAFF, Isaac (attributed).] 
The Life, strange Voyages, and uncommon Adventures, of Ambrose Gwinett, formerly known to the public as the Lame Beggar: who, for a long time swept the way at the Mew's-Gate, Charing-Cross … 
Very rare edition of this enormously popular novella, a kind of 'Campden Wonder' narrative involving an illusory murder, survival after hanging, flight to Jamaica, reappearance of the abducted 'victim', and reabduction by pirates.  The attractive frontispiece depicts Gwinett surrounded by buccaneers and being wheeled towards the gallows in a cart with his coffin.