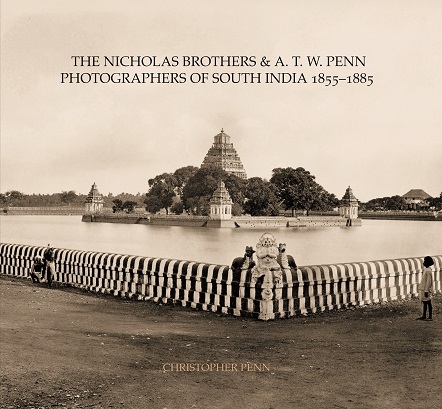 PENN, Christopher.
The Nicholas Brothers & A. T. W. Penn: photographers of South India 1855 – 1885. With a foreword by John Falconer.
London, Bernard Quaritch Ltd, 2014.
Small 4to, (252 x 282 mm), pp. xviii, 252 (including 105 duotone plates and 151 black and white figures); pictorial boards.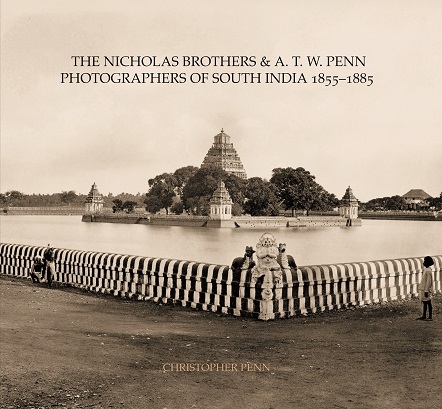 Added to your basket:
The Nicholas Brothers & A. T. W. Penn: photographers of South India 1855 – 1885. With a foreword by John Falconer.
An examination of the successful studios established by John and James Perratt Nicholas and Albert Penn in Madras and Ootacamund. The majority of the photographs are published here for the first time. Also includes a copy of the scarce Nicholas & Co. 1881 catalogue listing over 450 subjects.

The book begins with the early years of the Nicholas studios in Madras and Ootacamund, explains how the business achieved success in the 1870s and 1880s and concludes with the introduction of the Kodak, the rise of the amateur photographer, and the inevitable decline in the studios' profitability that followed.

ISBN 978-0-9563012-6-0



You may also be interested in...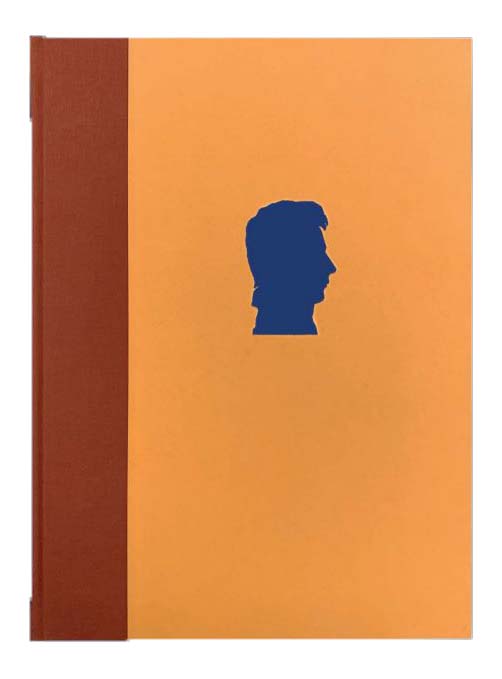 HEBER, Reginald, and Nicolas BARKER (editor).
A Letter from India.
'I do not expect that with fair prospects of eminence at home, you should go to the Ganges for a mitre,' wrote Sir Charles Watkin Williams Wynn, President of the Board of Commissioners for Indian Affairs, in 1819 to Reginald Heber at Hodnet in Shropshire, but in vain. Despite a growing reputation as a scholar, a poet and writer of still popular hymns, an artist and authority on Russia, friend of Byron and Scott, given wit and irresistible charm and goodness, Heber could not resist the evangelical call. In 1823, newly consecrated Bishop of Calcutta, he set off, with wife and family, leaving behind a host of friends.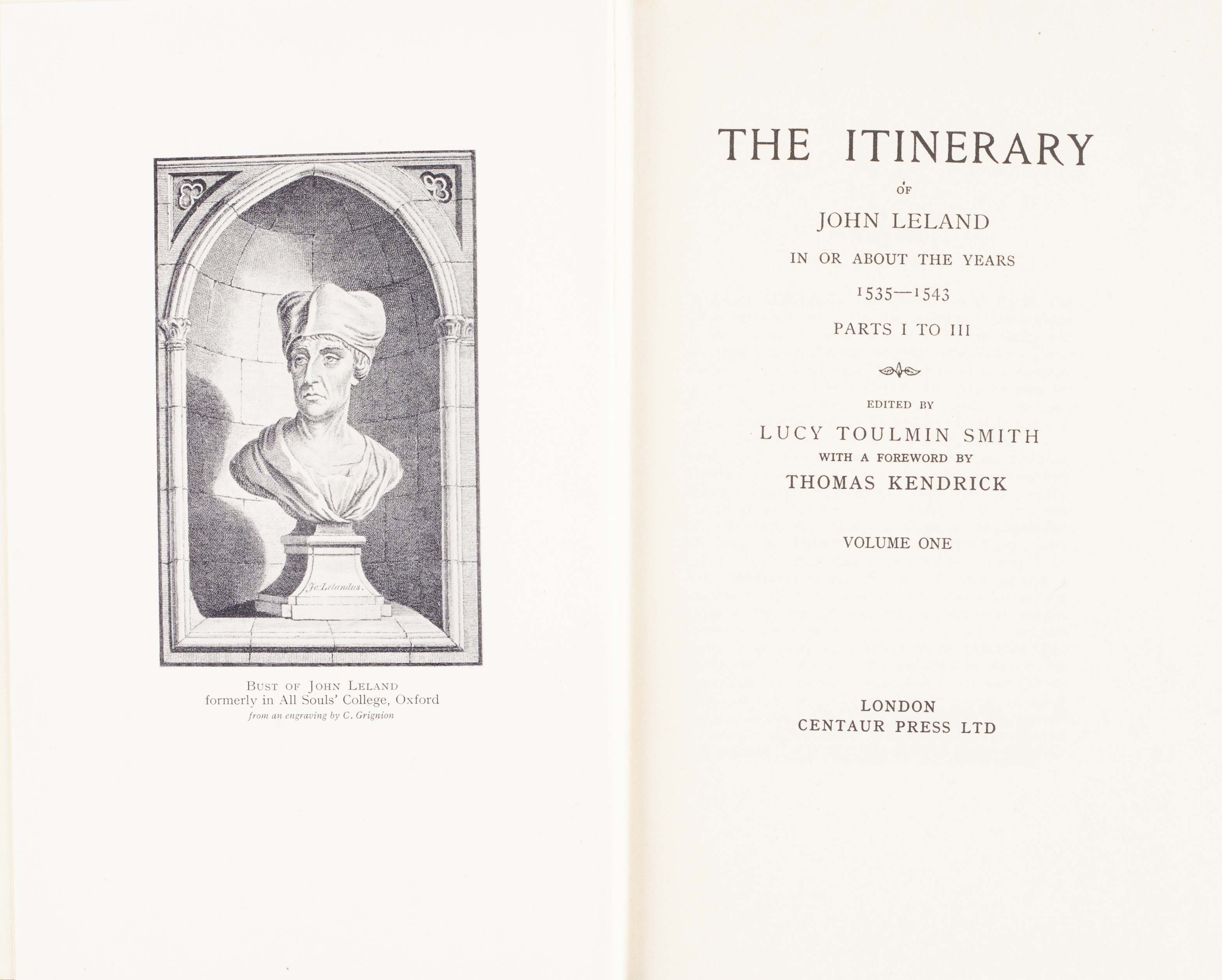 LELAND, John.
The Itinerary of John Leland, in or about the Years 1535-1543. Edited by Lucy Toulmin Smith, with a Foreword by Thomas Kendrick.
The authoritative edition of Leland's Itinerary, a monument of English bibliography and antiquarian research. The Itinerary comprises the notes of the antiquary John Leland (c. 1503–1552) on his journeys through England and Wales during the dissolution of the monasteries. According to Leland's account, he was granted by Henry VIII a commission in 1533 'to peruse and dylygentlye to searche all the lybraryes of monasteryes and collegies of thys your noble realme' (I, p. xxxvii), which he began in 1533 with a tour of the West Country and an extended visit to the library at Glastonbury. With the suppression of minor houses in 1536, Leland appealed to Cromwell to preserve monastic libraries, and though he had only limited success in saving books (both for the Royal Library and for himself) his book-lists and descriptions serve as a valuable record of English monastic collections before their dispersal.