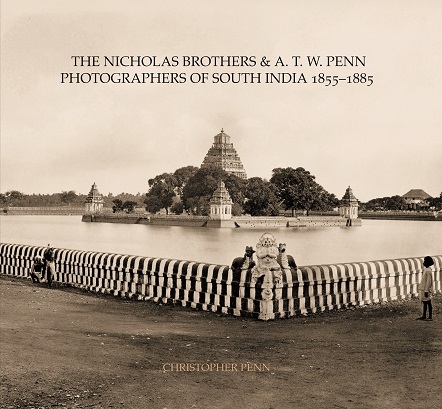 PENN, Christopher.
The Nicholas Brothers & A. T. W. Penn: photographers of South India 1855 – 1885. With a foreword by John Falconer.
London, Bernard Quaritch Ltd, 2014.
Small 4to, (252 x 282 mm), pp. xviii, 252 (including 105 duotone plates and 151 black and white figures); pictorial boards.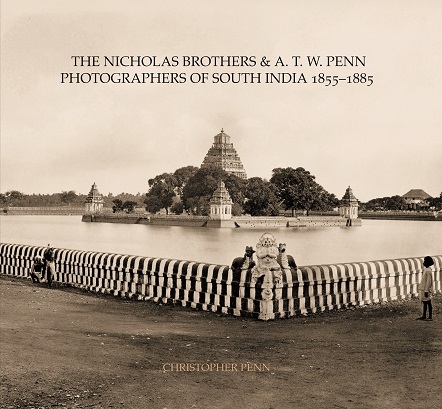 Added to your basket:
The Nicholas Brothers & A. T. W. Penn: photographers of South India 1855 – 1885. With a foreword by John Falconer.
An examination of the successful studios established by John and James Perratt Nicholas and Albert Penn in Madras and Ootacamund. The majority of the photographs are published here for the first time. Also includes a copy of the scarce Nicholas & Co. 1881 catalogue listing over 450 subjects.

The book begins with the early years of the Nicholas studios in Madras and Ootacamund, explains how the business achieved success in the 1870s and 1880s and concludes with the introduction of the Kodak, the rise of the amateur photographer, and the inevitable decline in the studios' profitability that followed.

ISBN 978-0-9563012-6-0



You may also be interested in...
FUHRMANN, Ernst.
China. Erster Teil: Das Land der Mitte.
First edition of two of the most celebrated works on Chinese religious architecture, published as volumes IV and V of Geist, Kunst und Leben Asiens, with hundreds of pictures of temples and Buddhist sculptures, some of which are now lost. The second volume deals in particular with the Lingyan Temple complex (靈巖寺), a Buddhist temple located in Changqing District, Jinan, and one of the main temples in China during the Tang and Song dynasties, famous for its Thousand Buddha Hall which houses forty painted clay life-size luohan statues from the Song dynasty.
ILLUSTRATED BY THE AGENCY OF THE DAGUERREOTYPE IRVING, Washington, and Felix DARLEY (illustrator).
Rip van Winkle; a posthumous Writing of Diedrich Knickerbocker … Illustrated with six Etchings in Steel, by Charles Simms, from Drawings by Felix Darley (New York).
First English edition, rare, first published as Illustrations of Rip Van Winkle (New York, 1848) in oblong folio. For this more compact English edition the publisher and early photographic entrepreneur Joseph Cundall made an early use of photography: 'The present illustrations have been reduced from the originals, which are much larger, by the agency of the daguerreotype, and I hope that the expression of every line has been most faithfully preserved'. Simms would most likely have traced the images that the daguerreotypes transferred to the engraved plates, though he also went on to publish photolithography.