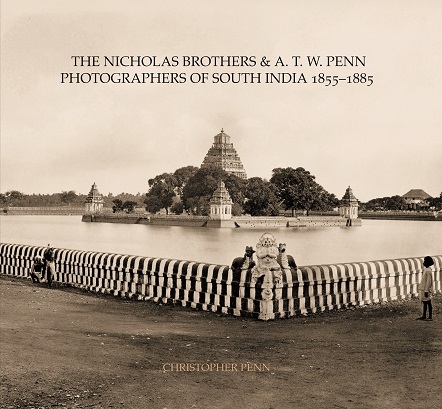 PENN, Christopher.
The Nicholas Brothers & A. T. W. Penn: photographers of South India 1855 – 1885. With a foreword by John Falconer.
London, Bernard Quaritch Ltd, 2014.
Small 4to, (252 x 282 mm), pp. xviii, 252 (including 105 duotone plates and 151 black and white figures); pictorial boards.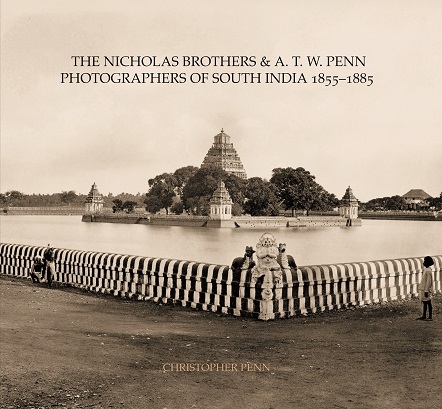 Added to your basket:
The Nicholas Brothers & A. T. W. Penn: photographers of South India 1855 – 1885. With a foreword by John Falconer.
An examination of the successful studios established by John and James Perratt Nicholas and Albert Penn in Madras and Ootacamund. The majority of the photographs are published here for the first time. Also includes a copy of the scarce Nicholas & Co. 1881 catalogue listing over 450 subjects.

The book begins with the early years of the Nicholas studios in Madras and Ootacamund, explains how the business achieved success in the 1870s and 1880s and concludes with the introduction of the Kodak, the rise of the amateur photographer, and the inevitable decline in the studios' profitability that followed.

ISBN 978-0-9563012-6-0



You may also be interested in...
[YULE, Adam and] James Reid M'GAVIN, editor.
Perils by Sea and Land: a Narrative of the Loss of the Brig Australia by Fire, on her Voyage from Leith to Sydney, with an Account of the Sufferings, Religious Exercises, and Final Rescue of the Crew and Passengers.
First edition in book form. Perils by Sea and Land was first published in the United Secession Magazine, and is an account of the brig Australia, captained by Adam Yule and bound for Sydney, which set sail from Leith on 2 October 1840 with a 'general cargo of merchandize', thirteen crew and fifteen passengers. On 29 December, about 600 miles off the Cape of Good Hope, the hold caught fire and Yule soon realised that the ship would have to be abandoned. The long-boat, however, 'had been converted into a stall for two live bulls, and in attempting to get them over the side, one of them, in the confusion, unfortunately got out of the slings, and ran frantic along the deck. This accident, as may be supposed, greatly increased the general consternation' (p. 16). The crew and passengers were eventually transferred to the long-boat and a small skiff, wherein seven days were spent at sea before making landfall on the South African coast near the mouth of the Olifants River. The party endured the deaths of two of their number and further days in the wilderness before civilization was eventually reached. Despite Yule's attribution of every favourable turn of events to divine intervention, the narrative is a compelling one.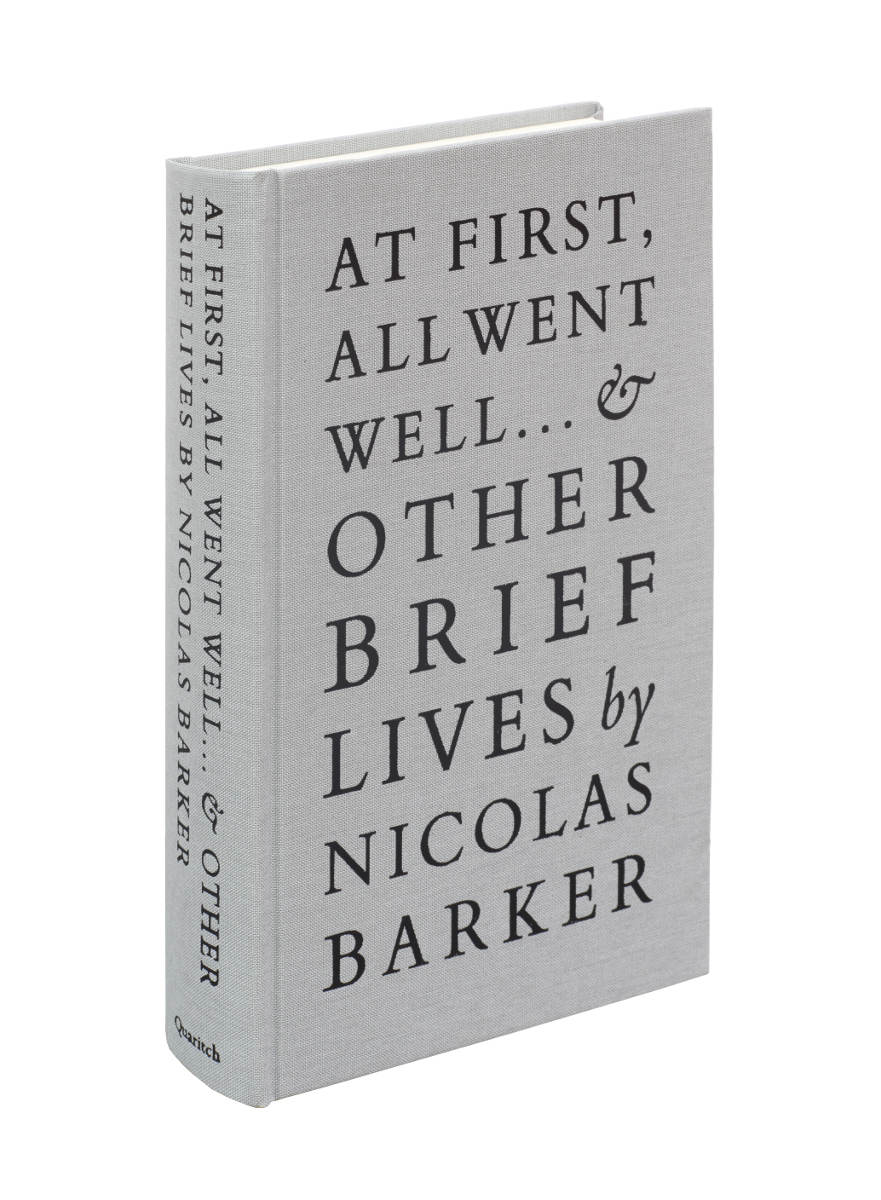 BARKER, Nicolas.
At First, All Went Well… & Other Brief Lives.
This book brings together eighty obituaries written by Nicolas Barker. The first were published in 1966 and the last in 2018. Print links them all: they were printers, publishers, librarians, booksellers or book collectors, their lives joined by a common dedication to the printed word and all that goes with it.