REVIEWED BY MARY WOLLSTONECRAFT
PICKERING, Amelia.
The Sorrows of Werter: a Poem …
London: Printed for T. Cadell … 1786
4to., pp. xxii, 69, [1]; with half-title and a sixteen-page list of 961 subscribers; apart from slight fraying a very good copy, uncut, in original blue-grey wrappers and tan paper spine.
£1200

Approximately:
US $1547
€1388
Added to your basket:
The Sorrows of Werter: a Poem …
First edition. Amelia Pickering's 'melancholy, contemplative poem' (Todd) was one of a spate of works in English and German founded on Goethe's novel, including poems by Charlotte Smith and Mary Robinson, both subscribers here. Pickering 'gives to Charlotte a voice, if rather weakly moralistic, and to Werter suffering which is acute, credible and unhysterical' (Feminist Companion citing 'The Sorrows of Young Charlotte: Werter's English Sisters', Goethe Yearbook, 1986).

Mary Wollstonecraft, however, was not enthusiastic. 'To pity Werter we must read the original ... The energy … is lost in this smooth, and even faithful, imitation … Werter is dead from the beginning: we hear his very words; but the spirit which animated them is fled …' (Analytical Review, January 1789).

Speck Collection 1155.
You may also be interested in...
LEIBNIZ, Gottfried Wilhelm.
Oeuvres philosophiques latines & françoises de feu. Tirées de ses manuscrits qui se conservent dans la bibliotheque royale a Hanovre et publiées par Mr. Rud. Eric Raspe. Avec une Préface de Mr. Kaestner.
First edition of Leibniz' fundamental Nouveaux essais sur l'entendement humain, here published as part of the first collected edition of his philosophical works in French and Latin. The Nouveaux essais take up 496 of the 540 pages and offers one of the most important refutations of Locke's Essay on Human Understanding: a defence of the existence of non-material substance (see N. Jolley, Leibniz and Locke), and a refutation of the conventional nature ('il y a quelque chose de naturel dans l'origine des mots', p. 241).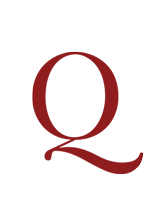 [D'URFEY, Thomas].
Butler's Ghost: or Hudibras. The Fourth Part. With Reflections upon these Times …
First edition of D'Urfey's sequel to Samuel Butler's burlesque poem Hudibras, the most celebrated satire of the seventeenth century, published in three parts in 1663-78. Written in hudibrastic metre, the two cantos of Butler's Ghost follow the progress of Butler's eponymous hero from an interrupted suicide attempt, to a joyous engagement to a 'cunning' widow, and thence to unhappy cuckoldry, when he discovers his new wife and his friend Stalliano in 'undecent manner' on his wedding day. D'Urfey turns Butler's Presbyterian Knight into a Whig and paints scathing portraits of such contemporaries as Titus Oates ('Doctoro') and Shaftesbury ('Pygmy').