PIOZZI, Hester Lynch.
British Synonymy; or, an Attempt at regulating the Choice of Words in familiar Conversation. Inscribed, with Sentiments of Gratitude and Respect, to such of her foreign Friends as have made English Literature their peculiar Study … In two Volumes …
London: Printed for G. G. and J. Robinson … 1794.
2 vols., 8vo., with a half-title in each volume; a very good, crisp copy in contemporary calf, gilt, covers scraped, spine labels defective; contemporary ownership signature.
£950

Approximately:
US $1246
€1062
First edition of a fascinating collection of short essays on synonyms, intended as a help to her husband and his foreign friends. Mrs. Piozzi began work on her Synonymy in early 1792, and by August was hard at the grindstone: 'ten pages o' Day copying, besides a little Composition now and then to stretch and swell … I should like to make it two thin Octavos like Brown's Estimate and sell it like Merlin as dear as I can' (letter to Queeney of 22 August). Through her friend Arthur Murphy, the Robinsons eventually offered £300 for the manuscript, requiring 400 pages per volume, and the work, delayed by Mr. Piozzi's gout, appeared in April 1794 (and was devoured by Horace Walpole by the 16th of that month – Hazen 3254).

The work is engaging if not erudite, 'intended chiefly for a parlour window, and acknowledging itself unworthy of a place on a library shelf', but its greatest interest lies in the wealth of anecdotal material with which Mrs. Piozzi illustrates elegant, proper usage. Johnson is mentioned some fifty times – his Dictionary and his witty conversation both being obvious reference points – and a passage on 'coming of age' features the first full printing of his verses to Sir John Lade, written in 1780.

Alston, III, 524; Fleeman, 94.4PBS/1a.
You may also be interested in...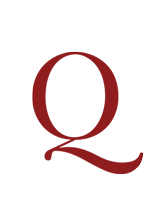 PROMOTING AGRICULTURE IN THE COLONIES SOCIETY FOR THE ENCOURAGEMENT OF ARTS, MANUFACTURES, AND COMMERCE.
Premiums by the Society, established at London, for the Encouragement of Arts, Manufactures, and Commerce.
First edition of the 1759 list of premiums. The Society for the Encouragement of Arts, Manufactures and Commerce, now known as the Royal Society of Arts, was founded in 1754 by William Shipley, a drawing master living in Northampton, to awarded 'premiums' (cash prizes) to support improvements in the liberal arts and sciences. A key stipulation was that these should be freely available to all and not protected by patent. The Society held its first meeting in Rawthmell's Coffee House, Covent Garden in1755, and later that year awarded its first premiums, and from 1756 also awarded medals.
FREEMAN, Arthur.
Bibliotheca Fictiva: a Collection of Books and Manuscripts Relating to Literary Forgery 400 BC – AD 2000.
An inventory of books and manuscripts relating to literary forgery. Spanning some twenty-four centuries, the book seeks also to define and describe the controversial genre it represents. Individual entries offer specific commentary on the forgers and their work, their exposers and their dupes. A broad prefatory overview surveys the entire field in its topical, historical, and national diversity.