[POWNALL, Thomas.] POWNALL, Charles A. W.
Thomas Pownall M.P., F.R.S., Governor of Massachusetts Bay, Author of The Letters of Junius. With a supplement comparing the Colonies of Kings George III and Edward VII …
London, Henry Stevens, Son & Stiles, 1908.
Large 8vo, pp. ix, [1] blank, 470, 56, 25, [1] blank; complete with frontispiece portrait, errata slip and 21 plates, of which 10 are folding; occasional pencil marginalia; a good copy in the original publisher's cloth, a little shaken and rubbed.
£100

Approximately:
US $137
€118
Added to your basket:
Thomas Pownall M.P., F.R.S., Governor of Massachusetts Bay, Author of The Letters of Junius. With a supplement comparing the Colonies of Kings George III and Edward VII …
First edition. Thomas Pownall, English colonial administrator and Governor of Massachusetts, was one of the earliest critics of Adam Smith, publishing a critical Letter (1776) discussing the Wealth of Nations. Although he expressed admiration for Smith's work in the Letter, he opposed his view of the propensity to barter as a cause of the division of labour. He also defended the monopoly of colonial trade, bounties on exports and restraints on imports, and accused Smith of undermining the economic and military value of the North American colonies and of proposing the dismantling of the empire. 'His criticism on the whole, reflects a late flowering of mercantilist views and demonstrated that Smith's ideas did not altogether go unchallenged by exponents of the old order' (Spiegel in The New Palgrave).
You may also be interested in...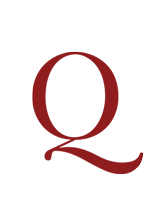 'ONE OF THE MOST INVENTIVE PRE-20TH CENTURY AMERICAN ECONOMISTS' HADLEY, Arthur Twining.
Economics. An account of the relations between private property and public welfare.
First edition. 'In Economics Hadley went further than Marshall by explicitly developing the interrelations between property rights, economic evolution and economic efficiency. Hadley utilized the real world examples of the fisheries and mining to demonstrate the impact of ill-defined property rights on depletable resources, emphasizing the necessity of altered systems to obtain optimal resource use and allocation. This contribution, along with his prophetic analyses of transport market structure, establishes Hadley as one of the most inventive pre-20th century American economists' (The New Palgrave).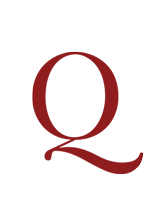 MENDONÇA, Manoel Teixeira Cabral de.
O Guarda-livros moderno ou curso completo de instrucções elementares sobre as operações do commercio, tanto em mercadorias como em banco. Offerecido aos negociantes Portuguezes … Segunda Edição mais correcta, e augmentada pelo mesmo author. Tomo Primero.
Second addition, corrected and expanded, of vol. I, first editions of vol. II and the Supplemento. The first volume provides a broad overview of the history of commercial exchange, including present practices. Mendonça states that his intention is to demonstrate the benefits of studying geography, insurance, bills of exchange, foreign currency exchange, and other practical subjects for an aspiring merchant to youths desiring to pursue such a career. The second volume deals more specifically with bookkeeping, providing a detailed exposition on contemporary double-entry bookkeeping practice. He supports his explanation in volume II with numerous and extensive tables demonstrating his principles in practice. The supplement expands mainly on the topics covered in the first volume, discussing further areas of interest for the budding European merchant.