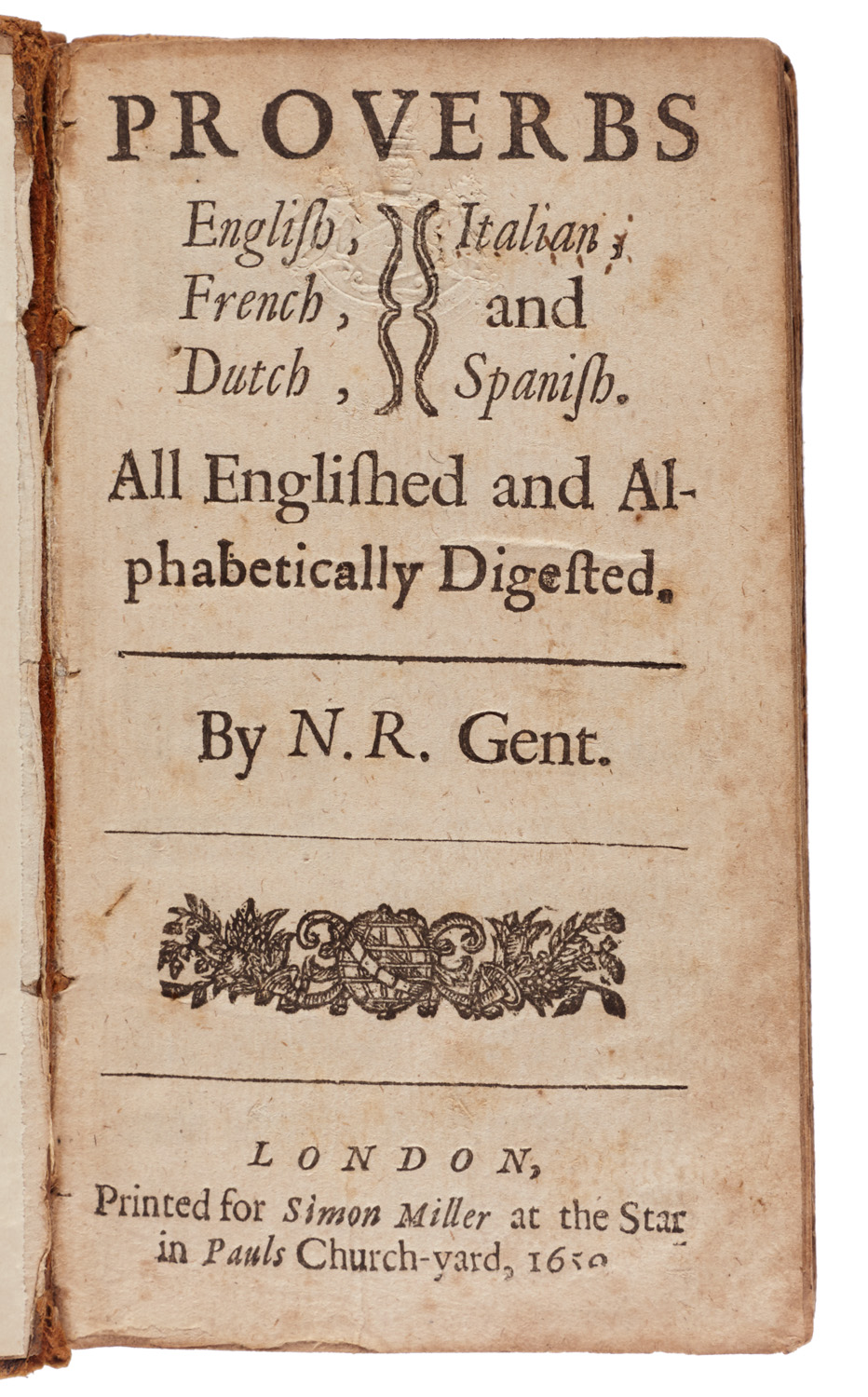 A ROULING STONE GATHERS NO MOSSE
R., N.
Proverbs English, French, Dutch, Italian and Spanish. All Englished and alphabetically digested …
London, Printed for Simon Miller … 1659.
12mo., pp. [8], 151, [1], [6, advertisements], wanting the terminal leaf (a longitudinal half-title) as often; printed flaw affecting '9' in the date of the imprint on the title-page, last leaf of advertisements adhered to endpaper, else a very good copy in contemporary sheep, rubbed; the Macclesfield copy, with blind-stamp and bookplate.
£1750

Approximately:
US $2172
€1937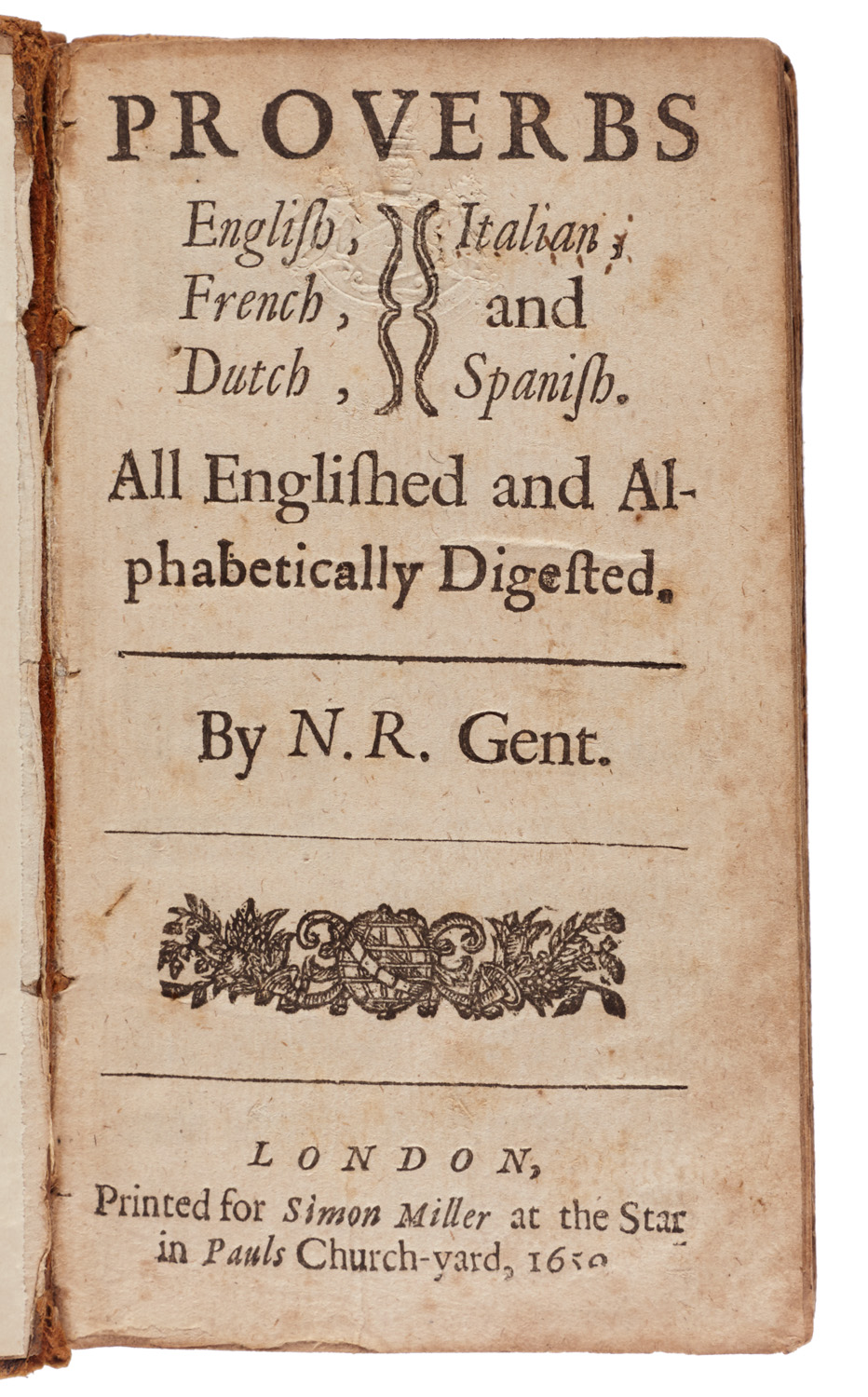 Added to your basket:
Proverbs English, French, Dutch, Italian and Spanish. All Englished and alphabetically digested …
First and only edition of a scarce collection of idiomatic phrases and proverbs, many translated from other languages, with a selection of 114 'Golden sentences' at the end.

The sources are wide-ranging – we note, for example, 'A dwarf on a giant's shoulders sees farther of the two', an older sentiment but here quoting directly from George Herbert's Jacula Prudentum, and 'A rouling stone gathers no Mosse' (presumably taken from Heywood's Proverbes). Age-old saws include 'A chip of the old block', 'I will not buy a pig in a poke', 'One swallow makes not a summer', and 'Ynough is as good as a Feast'. The golden sentences are more substantial, with attributions to Bacon, Plato, Henry Wotton.

ESTC lists eight copies: BL, Bodley; Staatsbibliothek Berlin; Harvard, Huntington, UCLA, Illinois, and Yale.

Wing R 56.
You may also be interested in...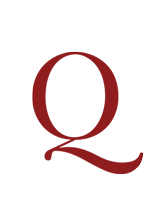 MEXICO, FOR BRITISH YOUTH DILWORTH, W. H.
The History of the Conquest of Mexico, by the celebrated Hernan Cortes. Containing a faithful and entertaining Detail of all his amazing Victories, in that vast Empire, its Laws, Customs, Religion, &c. A Work abounding with Strokes of Generalship, and the most refined Maxims of civil Policy. To which is added, the Voyage of Vasco de Gama, extracted from Osorio, Bishop of Sylves. Published for the Improvement and Entertainment of the British Youth of both Sexes …
First edition, very scarce, of a history of the conquistadores for young readers, loosely derived from Antonio Solís de Ribadeneyra's Historia de la Conquista de México.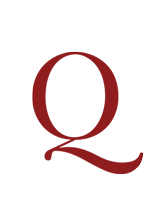 INTRODUCING THE MAID OF BUTTERMERE [BUDWORTH (later PALMER), Joseph].
A Fortnight's Ramble to the Lakes in Westmoreland, Lancashire, and Cumberland. By a Rambler …
First edition, scarce, of 'the first published account of a Lake District walking tour' (Bicknell).