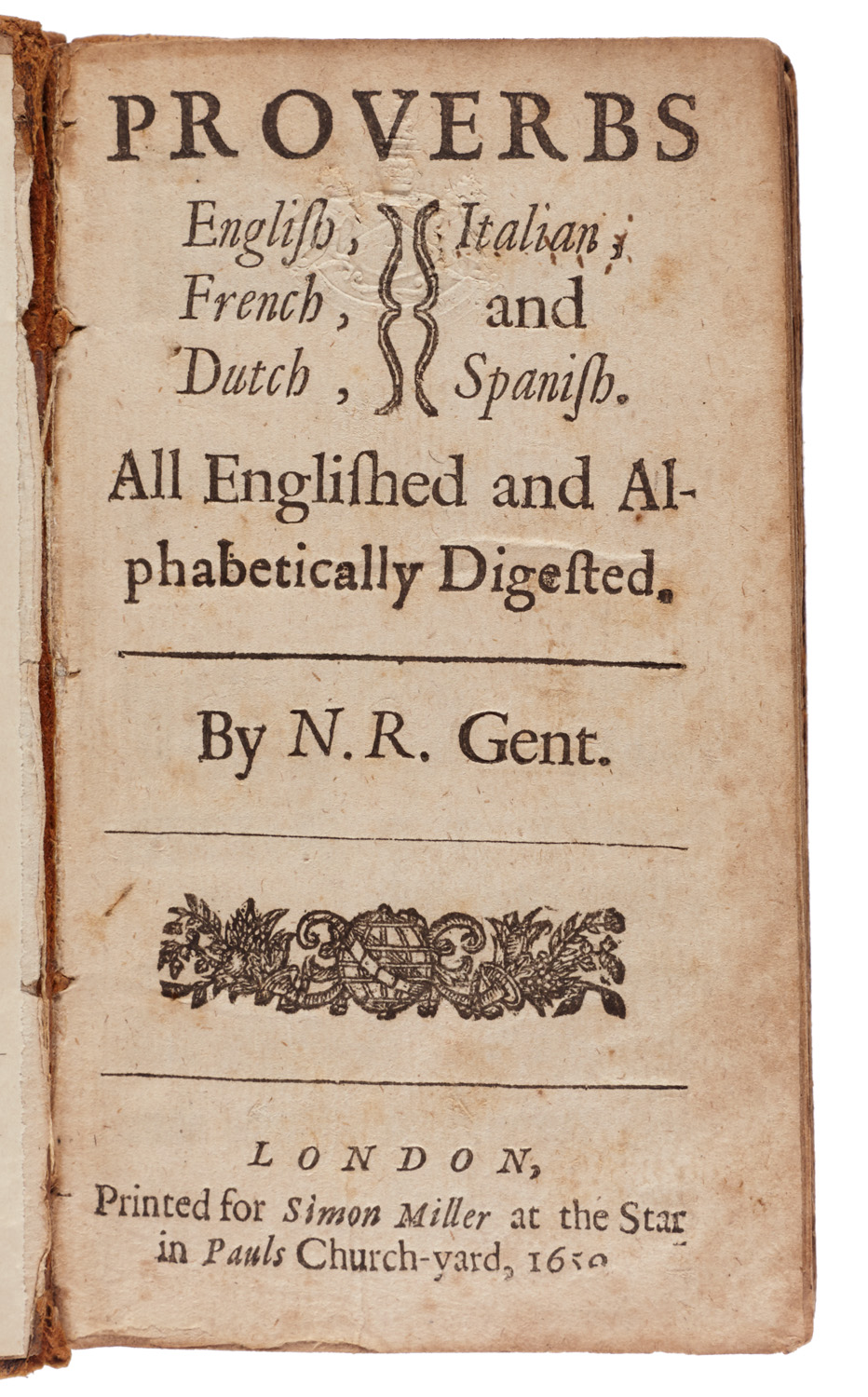 A ROULING STONE GATHERS NO MOSSE
R., N.
Proverbs English, French, Dutch, Italian and Spanish. All Englished and alphabetically digested …
London, Printed for Simon Miller … 1659.
12mo., pp. [8], 151, [1], [6, advertisements], wanting the terminal leaf (a longitudinal half-title) as often; printed flaw affecting '9' in the date of the imprint on the title-page, last leaf of advertisements adhered to endpaper, else a very good copy in contemporary sheep, rubbed; the Macclesfield copy, with blind-stamp and bookplate.
£1750

Approximately:
US $2253
€1984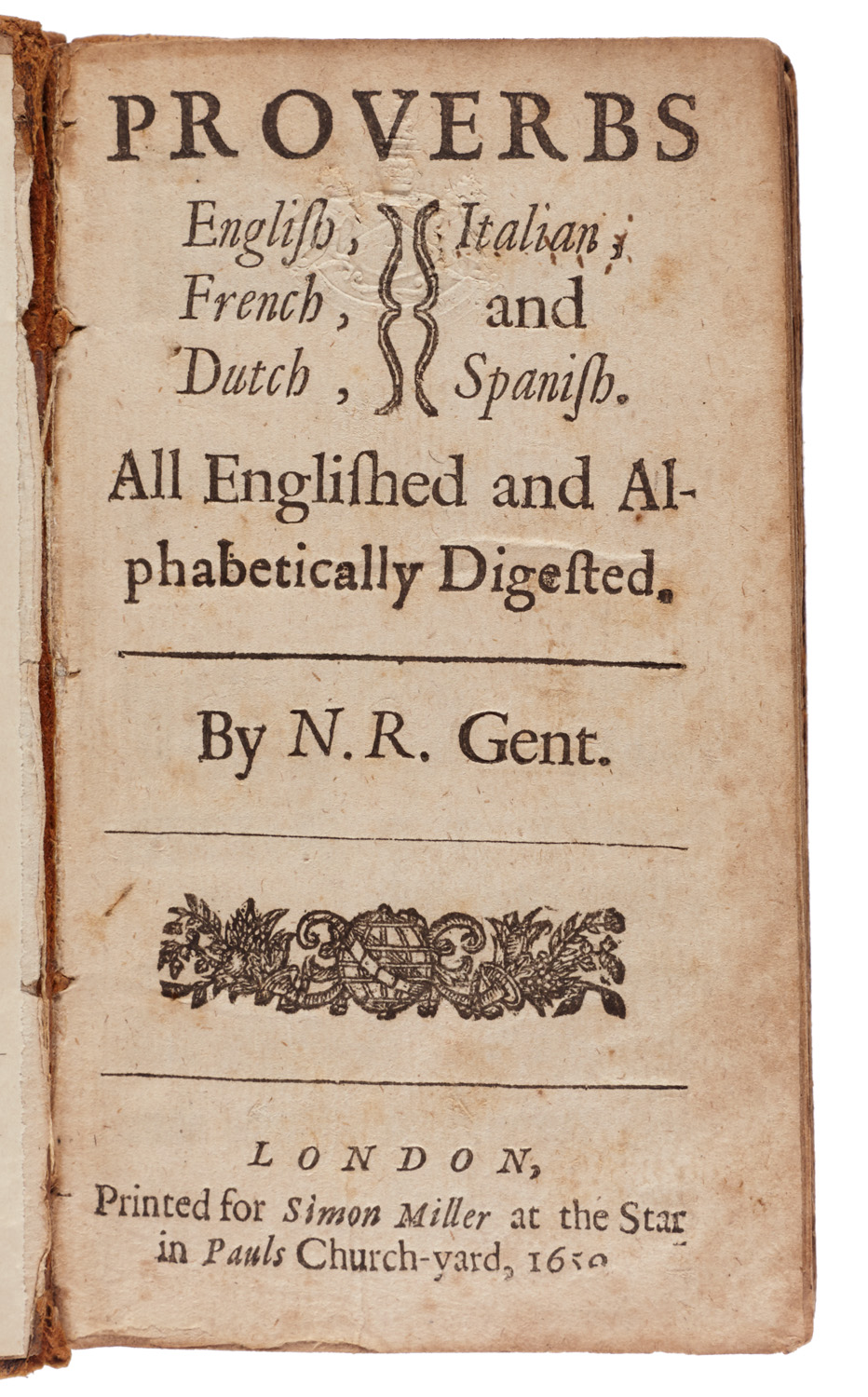 Added to your basket:
Proverbs English, French, Dutch, Italian and Spanish. All Englished and alphabetically digested …
First and only edition of a scarce collection of idiomatic phrases and proverbs, many translated from other languages, with a selection of 114 'Golden sentences' at the end.

The sources are wide-ranging – we note, for example, 'A dwarf on a giant's shoulders sees farther of the two', an older sentiment but here quoting directly from George Herbert's Jacula Prudentum, and 'A rouling stone gathers no Mosse' (presumably taken from Heywood's Proverbes). Age-old saws include 'A chip of the old block', 'I will not buy a pig in a poke', 'One swallow makes not a summer', and 'Ynough is as good as a Feast'. The golden sentences are more substantial, with attributions to Bacon, Plato, Henry Wotton.

ESTC lists eight copies: BL, Bodley; Staatsbibliothek Berlin; Harvard, Huntington, UCLA, Illinois, and Yale.

Wing R 56.
You may also be interested in...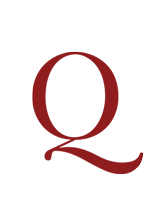 CHRISTIAN UTOPIA MOLINIER, Etienne.
A Mirrour for Christian States: or, a Table of politick Vertues considerable amongst Christians. Divided, into three Bookes. Reviewed, and augmented, by E. Molinier, of Tolose Priest, and Doctor of Divinitie. And by him dedicated, [t]o the most illustrious Lord, the Lord Cardinall of Valette, Archbishop of Tolose. Translated into English, by William Tyrwhit, Sen. Esquire …
First edition in English of Les Politiques chrestiennes ou tableau des vertus politiques considérées en l'estat chrestien (Paris, 1621); these sheets were reissued the following year with a cancel title-page as Essayes: or, morall and politicall Discourses.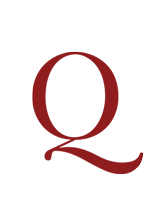 NORRIS, MALEBRANCHE, AND MARY ASTELL NORRIS, John.
The Theory and Regulation of Love. A moral Essay. In two Parts. To which are added Letters philosophical and moral between the Author and Dr Henry More ...
First edition. John Norris (1657-1711), the last of the Cambridge Platonists, was a fellow of All Souls, a poet, and a friend (but afterwards a critic) of Locke. The Theory and Regulation of Love is dedicated to Lady Masham (Damaris Cudworth), and prints as an appendix Norris's correspondence with Henry More, but Norris was already moving away from the Cambridge Platonists to 'a way of writing Ethics … intirely New and unblown upon. For although the reduction of all Vertue and Vice to the various Modifications of Love be Obvious enough to any one that will consider, yet I do not know any Moralist that ever drew up a Scheme of Morality upon this Hypothesis.'