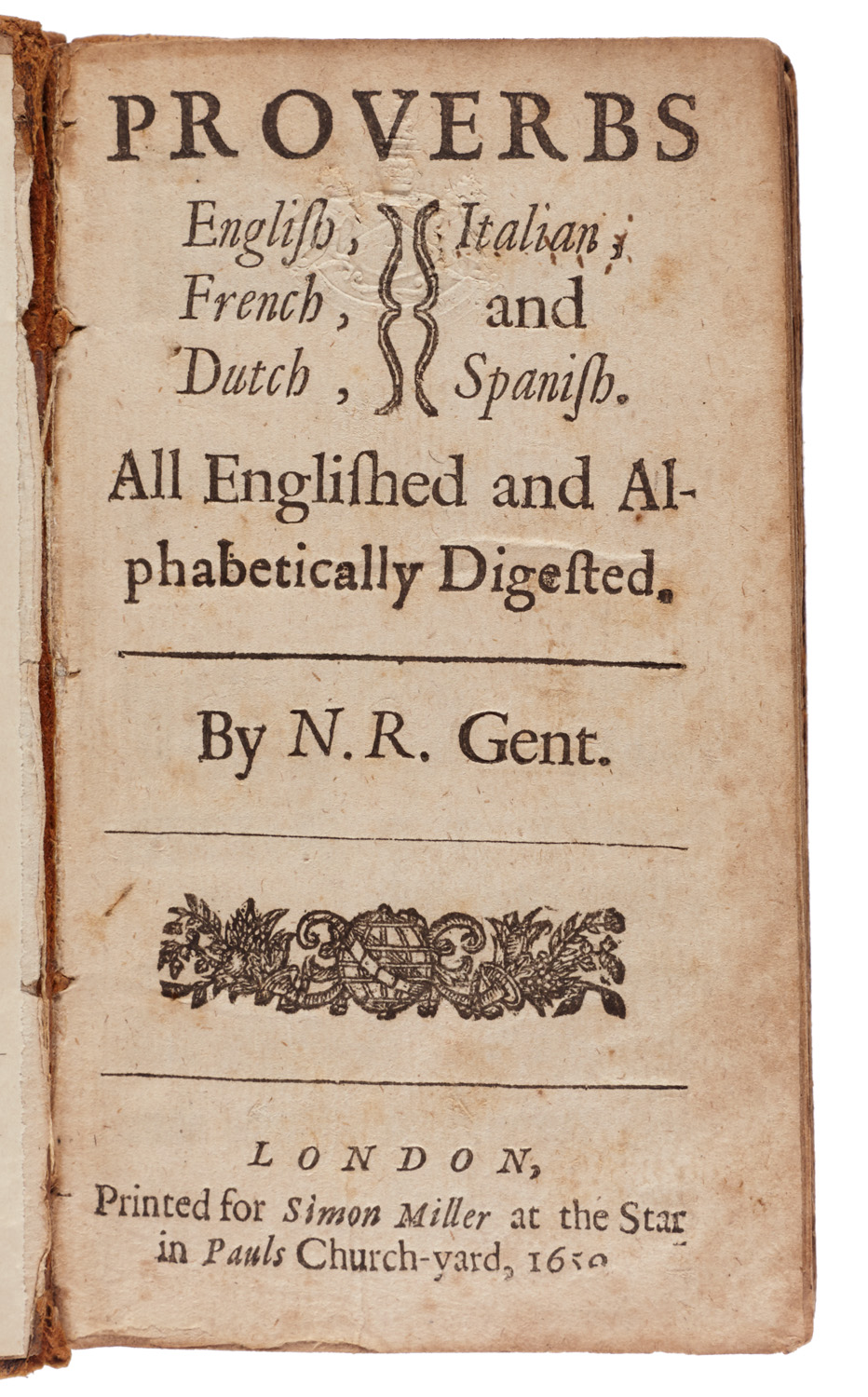 A ROULING STONE GATHERS NO MOSSE
R., N.
Proverbs English, French, Dutch, Italian and Spanish. All Englished and alphabetically digested …
London, Printed for Simon Miller … 1659.
12mo., pp. [8], 151, [1], [6, advertisements], wanting the terminal leaf (a longitudinal half-title) as often; printed flaw affecting '9' in the date of the imprint on the title-page, last leaf of advertisements adhered to endpaper, else a very good copy in contemporary sheep, rubbed; the Macclesfield copy, with blind-stamp and bookplate.
£1750

Approximately:
US $2180
€1972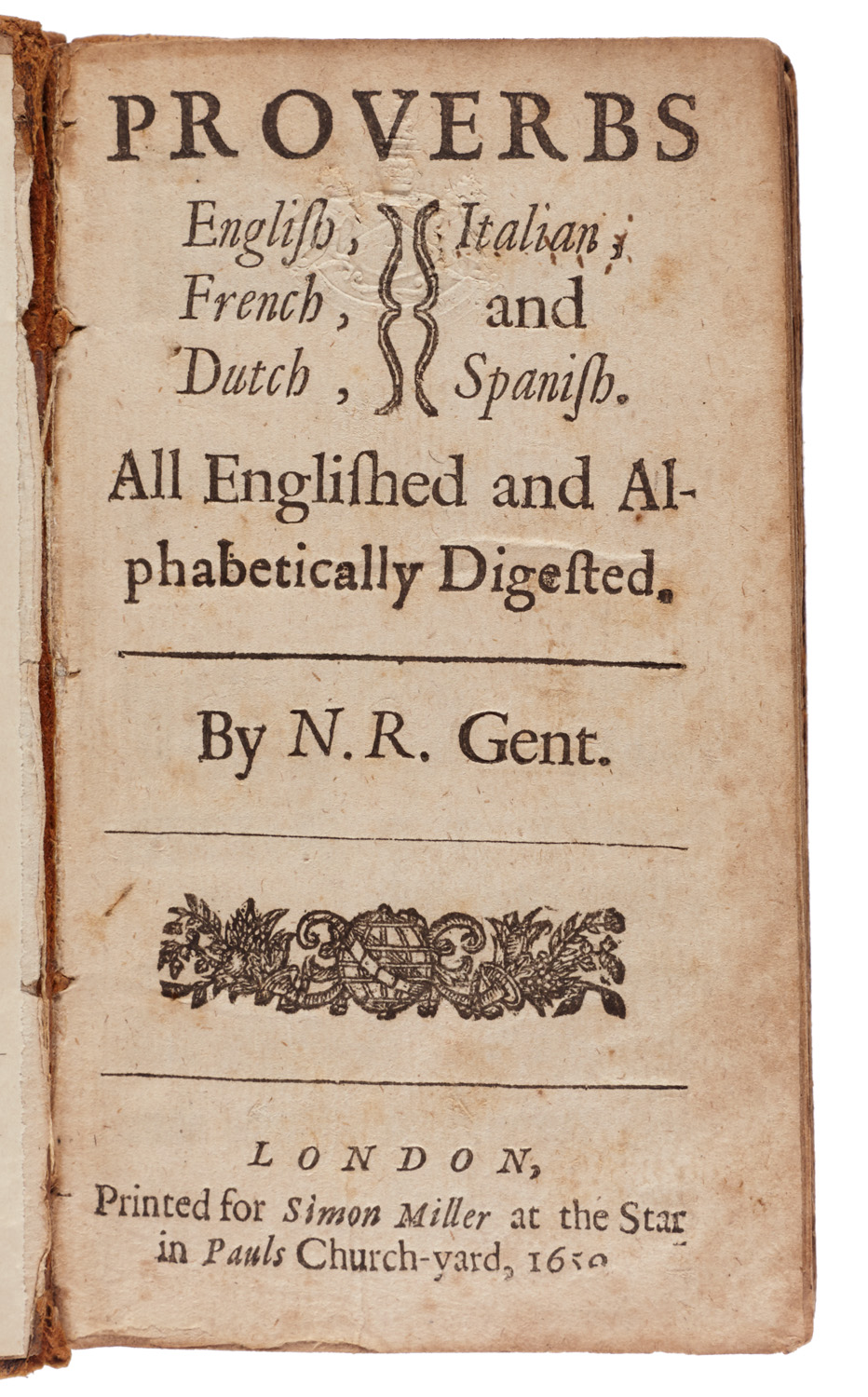 Added to your basket:
Proverbs English, French, Dutch, Italian and Spanish. All Englished and alphabetically digested …
First and only edition of a scarce collection of idiomatic phrases and proverbs, many translated from other languages, with a selection of 114 'Golden sentences' at the end.

The sources are wide-ranging – we note, for example, 'A dwarf on a giant's shoulders sees farther of the two', an older sentiment but here quoting directly from George Herbert's Jacula Prudentum, and 'A rouling stone gathers no Mosse' (presumably taken from Heywood's Proverbes). Age-old saws include 'A chip of the old block', 'I will not buy a pig in a poke', 'One swallow makes not a summer', and 'Ynough is as good as a Feast'. The golden sentences are more substantial, with attributions to Bacon, Plato, Henry Wotton.

ESTC lists eight copies: BL, Bodley; Staatsbibliothek Berlin; Harvard, Huntington, UCLA, Illinois, and Yale.

Wing R 56.
You may also be interested in...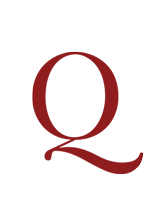 FULKE, William.
A Sermon preached at Hampton Court, on Sonday being the 12. Day of November, in the Yeare of our Lord. 1570. Wherein is plainly prooved Babilon to be Rome, both by Scriptures and Doctors …
An important anti-Catholic sermon delivered at court, arguing that Rome is the Babylon of Revelations and the Pope is the Antichrist; it was first published in 1570 and several times reprinted. Fulke supports his argument with Scripture, early church fathers, numerology ('Lateinos' = 666), and touches on the Council of Trent and the Roman Church's loss of power with the growth of Protestantism: 'Her thunderboltes of Excommunication, which were sometyme terryble to all men are nowe feared of no man'.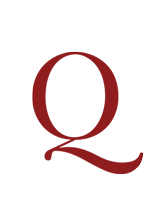 THE BINDON LANDSLIP AND THE SECOND COMING BRIEF ACCOUNT (A)
of the Earthquake, the solemn Event which occurred near Axmouth, Devonshire, on the 25th December, 1839 …
First edition, very rare. The landslip at Bindon near Axmouth on the Jurassic Coast of Devon, which took place over the Christmas of 1839, was perhaps the most dramatic geological event in nineteenth-century England. Months of heavy rain weakened the clay foundations of the coastal landscape, sending eight million tons of rock crashing into the sea over the course of several days, and creating the features now known as Goat Island and the Chasm.