SHERBURNE, Sir Edward.
Salmacis, Lyrian & Sylvia, Forsaken Lydia, the Rape of Helen, a Comment thereon, with severall other Poems and Translations ...
London, Printed by W. Hunt, for Thomas Dring ... 1651.
8vo., pp. [4], 102, 95-169, [1], with a fine compartmented frontispiece followed by a Latin dedication to Thomas Stanley (misbound before the title-page); two page numerals and a headline just shaved at the top, the sidenote on K3 verso partially cropped, else a very fine copy in early nineteenth-century green straight-grain morocco, decorated in gilt and blind, gilt edges, by Welcher, with his ticket; from the library of John Mitford, with his neat notes on the endpapers; the Bradley Martin copy.
£4250

Approximately:
US $5948
€4820
First edition of a charming book of Caroline poetry, original and translated, in a most sympathetic and well-preserved collector's binding. This is the first issue; it was reissued in the same year under the title Poems and Translations, amorous, lusory, morall, divine, reflecting the divisional titles here: 'Erotica', 'Ludicra', 'Ethica', 'Sacra'.

Sir Edward Sherburne was a Catholic, and a member of the royalist literary circle of Sir Thomas Stanley, his cousin and the dedicatee of this volume. 'One of that considerable company of Englishmen who have combined the careers of arms and of scholarship' (Pforzheimer Catalogue), he was commissary-general of artillery at Edgehill, attended Charles I to Oxford, remained there until the town's surrender, and in 1648 was living in the Middle Temple, reduced to dependence on his kinsmen following the seizure of his estates, possessions, and library. After the Restoration he was able to return to his post as clerk of the ordnance at the Tower.

Like his cousin Stanley, Sherburne was at ease producing fluent English versions of classical and foreign poems, and inevitably it is only the relatively slim sections of original poetry — 'The Sunrise', 'Chloris Eyes and Breasts', 'Cælia Weeping', 'On the Innocents slain by Herod', and other lyrics secular and divine — that have earned him the enduring respect of critics.

Wing S 3223; Hayward 102.
You may also be interested in...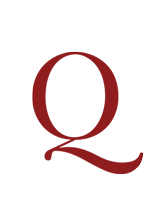 A COMPLETE SET OF FIRST EDITIONS [DODSLEY, Robert].
A Collection of Poems. By several Hands. In three Volumes. London: Printed for R. Dodsley … 1748.
[With:]
___________. A Collection of Poems. By several Hands. In four Volumes. [Volume IV]. London: Printed for R. Dodsley … 1749.
[With:]
___________. A Collection of Poems in six Volumes. By several Hands. [Volumes V and VI]. London: Printed by J. Hughs, for R. and J. Dodsley … 1758.
First edition of each volume of the most influential poetical miscellany of the eighteenth century. Dodsley's avowed aim was 'to preserve to the public those poetical performances, which seemed to merit a longer rememberance than what would probably be secured to them by the Manner wherein they were originally published'.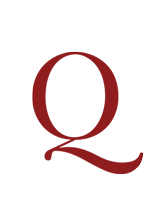 COLLINS AND JOHNSON FAWKES, Francis, and William WOTY.
The Poetical Calendar. Containing a Collection of scarce and valuable Pieces of Poetry …
First edition. Volume XI (November) includes the first publication of the collected verse of William Collins. Samuel Johnson provided most of the account of Collins which appears in the volume for December and was later reprinted in The Lives of the Poets. Boswell thought it 'one of the most tender and interesting passages in the whole series of his writings' (Life). Johnson also contributed two poems – 'The Winter's Walk' in January and 'An Ode' in April (both reprinted from the Gentleman's Magazine, 1747), and two others are sometimes attributed to him.