[SOCIETY OF ARTISTS.]
A Catalogue of the Pictures, Sculptures, Models, Designs in Architecture, Drawings, Prints, &c. Exhibited by the Society of Artists of Great-Britain, at their New Room, near Exeter-Exchange, Strand. April the twenty-fifth, 1774, the fifteenth Year of exhibiting …
Printed by Harriot Bunce, Printer to the Society. 1774.
Folio, pp. 33, [1]; dust soiling to final leaf and light foxing to title-page but a very good copy, uncut, stab-sewn as issued. The final leaf here (page 33, [1], 'Omitted' and 'Finis', verso blank) bears a contemporary endorsement '1774 Pictures'. The BL copy adds a page 35, presumably a second issue with further omissions.
£1100

Approximately:
US $1526
€1265
Added to your basket:
A Catalogue of the Pictures, Sculptures, Models, Designs in Architecture, Drawings, Prints, &c. Exhibited by the Society of Artists of Great-Britain, at their New Room, near Exeter-Exchange, Strand. April the twenty-fifth, 1774, the fifteenth Year of exhibiting …
First edition of the Catalogue for the selling exhibition of 1774. The Society of Artists emerged in 1760 as a loose association of artists, including Joshua Reynolds and Francis Hayman, who wanted greater control over exhibitions of their work than they experienced under William Shipley's Society of Arts (est. 1754). They held an alternative exhibition in London, May 1761, and in 1765 obtained a Royal Charter as the 'Incorporated Society of Artists of Great Britain'. By 1774, however, the leading artists had joined the more prestigious Royal Academy, founded in 1769, although there are still examples here of paintings contributed by George Stubbs ('A portrait of a horse') and Joseph Wright of Derby (his celebrated 'The old man and death').

The entries are dominated by landscapes from the domestic, 'A view in St. James's Park', to the far flung 'A view in Iceland wherein is introduced the various habits of the Natives', and works inspired by the classics, 'Marius on the ruins of Carthage', alongside more esoteric submissions such as 'a figure weeping, in human hair', and a 'model of his majesty, [George III] in wax'. Literary subjects include 'A portrait of Doctor Goldsmith in miniature' and 'The Honorable Mr. Damer, [copied] from Sir Joshua Reynolds'.

ESTC lists copies at BL, National Portrait Gallery, Bodley (3), Royal Society of Arts, and Yale (Walpole).
You may also be interested in...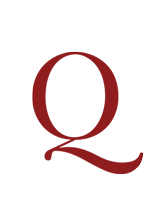 AN EARLY ANTI-RICARDIAN TRACT CALVERT, William John.
The demand for labour is wealth … Supplement to monopoly and taxation vindicated against the errors of the legislature.
Very rare first edition of Calvert's supplement to his own work, Monopoly and taxation vindicated etc., published in 1821. Calvert wrote anonymously in the name of 'a Nottinghamshire farmer', but here uses his name. The supplement argues that Britain's wealth and military success against France are derived from labour and productivity, which are driven by the high demand that wealth creates; should taxation be lowered and monopolies reduced, the result will be falling prices and a fall in demand, leading to catastrophes such as the famine in Ireland after the failure of the potato crop in 1816. Ricardo comes under fire for seeking payment of the national debt and reduction of taxes; so too do his forebears Adam Smith and Jean-Baptiste Say, the latter being found to be 'constantly in error'. On the contrary, Calvert claims, the wealth of Britain is to be found in its national debt. Calvert ends his account with a sarcastic addendum in which he presents a 'joke' bill that foretells, in falsely optimistic terms, the flight of all money from Britain, there being no demand for it there.
[BEER, Johann Christoph.]
Kurtzer Entwurff dess Lebens der Könige in Engelland von der Zeit an als die Sachsen und Angeln sich derselben Insul bemächtiget biss auf die jetzige Regierung. Mit schönen Kupffer-Figuren und Conterfäiten der Könige gezieret.
Second, corrected and improved, edition (first 1671) of this attractive German survey of English kings and queens. After describing the rulers in the seven Anglo-Saxon kingdoms of England (Wessex, Sussex, Essex, Kent, East Anglia, Northumbria, and Mercia), Beer discusses the kings from Egbert to Harold II before devoting the remainder of his work to monarchs from William the Conqueror to Charles II, who are depicted on the accompanying plates together with their escutcheons and the dates of their reigns. Important epithets are given, such as 'Bellus Clericus' (Beauclerc) for Henry I, and 'Cor Leonis' (Lionheart) for Richard I, shown with a lion at his feet and a bolt in his shoulder. Beer (1638-1712) was something of an expert on European monarchs, also publishing works on the rulers of Austria, Hungary, Spain, Denmark, and Sweden.
 
BL German 1601-1700, B613; VD17 23:312763A. COPAC shows copies at the British Library and Oxford only.