GEORGE III IN WAX
[SOCIETY OF ARTISTS.]
A Catalogue of the Pictures, Sculptures, Models, Designs in Architecture, Drawings, Prints, &c. Exhibited by the Society of Artists of Great-Britain, at their New Room, near Exeter-Exchange, Strand. April the twenty-fifth, 1774, the fifteenth Year of exhibiting …
Printed by Harriot Bunce, Printer to the Society. 1774.
Folio, pp. 33, [1]; dust soiling to final leaf and light foxing to title-page but a very good copy, uncut, stab-sewn as issued.
£1100

Approximately:
US $1443
€1230
First edition. The Society of Artists emerged in 1760 as a loose association of artists, including Joshua Reynolds and Francis Hayman, who wanted greater control over exhibitions of their work than they experienced under William Shipley's Society of Arts (est. 1754). They held an alternative exhibition in London, May 1761, and in 1765 obtained a Royal Charter as the 'Incorporated Society of Artists of Great Britain'. Factionalism led ultimately to further divisive split and to the foundation of the Royal Academy in 1769, but the Society of Artists continued its schedule of exhibitions until 1791.

The catalogue entries, which are listed in alphabetical order by artist, are dominated by scenic panoramas from the domestic 'A view in St. James's Park', to the far flung 'A view in Iceland wherein is introduced the various habits of the Natives', and works inspired by the classics, 'Marius on the ruins of Carthage', alongside more esoteric submissions such as 'a figure weeping, in human hair', and a 'model of his majesty, [George III] in wax'. Literary subjects such as 'A portrait of Doctor Goldsmith in miniature' and 'The Honorable Mr. Damer, [copied] from Sir Joshua Reynolds' reveal a little of the artistic fashions of the day.
You may also be interested in...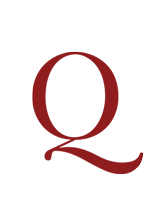 PALEY, William.
Caution recommended in the use and application of scripture language. A sermon preached July 15, 1777, in the Cathedral Church of Carlisle, at the visitation of the Right Reverend Edmund, Lord Bishop of Carlisle.
First edition. A sermon (on 2 Peter iii, vv. 15–16) preached by Paley, author of the celebrated Evidences of Christianity (1785), at the invitation of Edmund Law, Bishop of Carlisle. 'Paley's connection with the Law family greatly advanced his clerical career. He regularly spent vacations with John Law while they were Cambridge fellows, and they once met John Wilkes on one of their excursions to Bath and enjoyed an evening with him. Paley's "long and faithful friendship" with Law was acknowledged in the dedication to Horae Paulinae (1790). In 1777 Paley was invited to preach the visitation sermon in Carlisle Cathedral for Edmund Law' (Oxford DNB).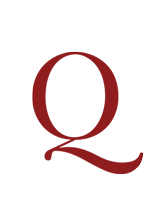 GOUNOD IN LONDON GOUNOD, Charles François.
A volume of ten songs bound together, all signed and inscribed by Gounod to Arthur Cecil Blunt (1832–96).
A specially bound volume containing ten of Gounod's London-published songs, all signed and inscribed in pencil on the upper wrapper to the English actor Arthur Cecil Blunt (stage name Arthur Cecil, 1843–1896): 'To my friend Arthur C. Blunt. Ch, Gounod'. The songs, of which eight are in English, one in French, and one in Italian, all date from the years 1870–74 when Gounod lived in England, residing for three of those years in the home of Harry and Georgina Weldon in Tavistock Square, London. Three of the songs here are dedicated to Mrs Weldon, two others are described as 'sung by Mrs Weldon', and one is dedicated to her husband.