[SOCIETY OF ARTISTS.]
A Catalogue of the Pictures, Sculptures, Models, Designs in Architecture, Drawings, Prints, &c. Exhibited by the Society of Artists of Great-Britain, at their New Room, near Exeter-Exchange, Strand. April the twenty-fifth, 1774, the fifteenth Year of exhibiting …
Printed by Harriot Bunce, Printer to the Society. 1774.
Folio, pp. 33, [1]; dust soiling to final leaf and light foxing to title-page but a very good copy, uncut, stab-sewn as issued. The final leaf here (page 33, [1], 'Omitted' and 'Finis', verso blank) bears a contemporary endorsement '1774 Pictures'. The BL copy adds a page 35, presumably a second issue with further omissions.
£1100

Approximately:
US $1384
€1228
Added to your basket:
A Catalogue of the Pictures, Sculptures, Models, Designs in Architecture, Drawings, Prints, &c. Exhibited by the Society of Artists of Great-Britain, at their New Room, near Exeter-Exchange, Strand. April the twenty-fifth, 1774, the fifteenth Year of exhibiting …
First edition of the Catalogue for the selling exhibition of 1774. The Society of Artists emerged in 1760 as a loose association of artists, including Joshua Reynolds and Francis Hayman, who wanted greater control over exhibitions of their work than they experienced under William Shipley's Society of Arts (est. 1754). They held an alternative exhibition in London, May 1761, and in 1765 obtained a Royal Charter as the 'Incorporated Society of Artists of Great Britain'. By 1774, however, the leading artists had joined the more prestigious Royal Academy, founded in 1769, although there are still examples here of paintings contributed by George Stubbs ('A portrait of a horse') and Joseph Wright of Derby (his celebrated 'The old man and death').

The entries are dominated by landscapes from the domestic, 'A view in St. James's Park', to the far flung 'A view in Iceland wherein is introduced the various habits of the Natives', and works inspired by the classics, 'Marius on the ruins of Carthage', alongside more esoteric submissions such as 'a figure weeping, in human hair', and a 'model of his majesty, [George III] in wax'. Literary subjects include 'A portrait of Doctor Goldsmith in miniature' and 'The Honorable Mr. Damer, [copied] from Sir Joshua Reynolds'.

ESTC lists copies at BL, National Portrait Gallery, Bodley (3), Royal Society of Arts, and Yale (Walpole).
You may also be interested in...
IN MOURNING FOR THE FRENCH ROYAL FAMILY DELILLE, Jacques.
Le malheur et la pitié, poëme en quatre chants.
First London edition. First published in Paris the previous year under the title La pitié; also published in octavo format in both London and Paris in 1803. According to Brunet, the London editions contain several passages relating to the French Revolution and to the king which appeared in only a very few copies of the Paris editions.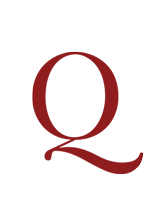 IAMBLICHUS et al. (Marsilio FICINO, translator).
De mysteriis Aegyptiorum, Chaldaeorum, Assyriorum ...
A collection of works by Neoplatonist philosophers and of Hermetic texts translated into Latin and edited by the great Italian humanist Marsilio Ficino (1433-1499). The principle text is Ficino's Latin translation of the De mysteriis of Iamblichus (d. c.330), a Syrian Neoplatonist philosopher who studied under Porphyry, whose work is a defence of ritualistic magic and an important source for fourth-century superstition. It is followed here by Ficino's translations of Proclus's 5th-century commentary on Plato's Alcibiades, of a number of works on the soul, sacrifice and sobriety attributed to Porphyry, and of the De daemonibus of the 11th-century Byzantine philosopher Michael Psellus. The collection ends with two Hermetic texts: Ficino's translation of Poimandres and a version of Asclepius attributed to Lucius Apuleius. The Lyon printers De Tournes, père et fils, published several editions of this popular collection, in 1549, 1552, 1570, and 1577.