PRIVATE EDITION :: PRESENTATION COPY
[TALFOURD, Thomas Noon].
Ion; a Tragedy, in five Acts. To which are added a few Sonnets. Second Edition.
London: Printed by A. J. Valpy ... for private Circulation. Not published. [1835]
8vo., pp. xxi, [3], 216; a very good copy in contemporary calf, joints rubbed; autograph presentation inscription (slightly shaved) to Charles Shaw Lefevre, a fellow M.P., with Lefevre's later bookplate as Viscount Eversley.
£250

Approximately:
US $349
€285
Second private edition of Talfourd's blank verse tragedy, adding a small group of eight sonnets not in the first edition (also privately printed, 1835), and with a new preface: 'Having exhausted the small impression which was originally printed of Ion, and finding that there are yet friends in whose hands I wish to place it ... I send it again to the press. I have availed myself of this opportunity ... to introduce considerable alterations.' Among the friends to whom he presented a copy was William Wordsworth, who was to attend the first performance in 1836, having dined beforehand with Talfourd and Landor. Afterwards they had a celebratory supper with Macready, who had taken the leading role, and Browning.

'Talfourd's most important legacy was his poetic tragedy Ion ... an extraordinary success when first performed at Covent Garden Theatre, London, on his birthday, 26 May 1836 ...'. Talfourd 'had circulated the play privately to influential individuals, including Wordsworth, Robert Southey, and Gladstone, which ensured that the theatre was packed with the most distinguished audience contemporary reviewers could remember, including Dickens, Robert Browning, Walter Savage Landor, Pitt, Melbourne, Lord Chief Justice Denman, Lord Grey, and Lady Blessington' (Oxford DNB).

This was not a good period for the serious English stage, and Ion, which was performed continuously for over a year, helped with its regeneration. It 'was also politically significant .... Talfourd used Greek models [Euripides, Sophocles] to legitimize contemporary political developments, especially the Reform Act (1832), the abolition of slavery (1833), and the democratizing acts following the municipal corporations commission (1835) ...'. The conclusion (Ion reforms the judiciary, disbands the army, and commits suicide) 'was particularly politically charged, since the ancient Greek democracies were in 1836 still ... associated with the dangerous radicalism of Thomas Paine and William Cobbett... (Ibid.).

There were three regularly published editions in 1836 and four more the following year.

Wordsworth's Library, ed. C. L. and Alice C. Shaver, p. 305.
You may also be interested in...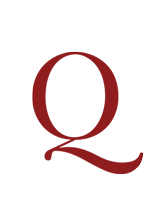 PLOSSU, Bernard.
The Garden of Dust.
First edition, signed by Plossu on the title-page in 2006. Photographs of the American desert, printed in miniature.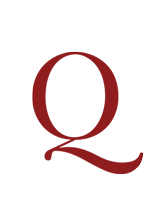 PALMA, Luis Gonzalez.
Luiz Gonzalez Palma.
First edition, signed by Palma on the title-page. The Guatemalan photographer's first monograph, a collection of his distinctive symbolist portraits – native Mayans or mestizos in mystical costumes, often with collages of text or paper overlays.