THORNBURY, George Walter.
Art and Nature at Home and Abroad …
London: Hurst and Blackett, Publishers, Successors to Henry Colburn … 1856.
2 vols., 8vo., with a 16-page catalogue of 'Interesting Works' by Hurst and Blackett at the end of vol. II; original brown cloth, blocked in blind, spines lettered gilt, ticket of D. Wyllie & Co., Aberdeen, 'Booksellers and Stationers to the Queen & Prince Albert'; in fine condition.
£450

Approximately:
US $614
€524
Added to your basket:
Art and Nature at Home and Abroad …
First edition: an early collection of essays by Thornbury (1828-1876), a prolific (and famously cacographic) writer who is closely associated with Dickens for his work on Household Words and All the Year Round ('one of Charles Dickens's most valuable contributors'; Dickens, Letters, cited in DNB). Art critic, novelist, biographer (he produced an important Life of Turner, 1861, under Ruskin's supervision), Thornbury died of overwork, an inmate of the Camberwell House Asylum, aged 47.

The subject matter here is quite miscellaneous, reflecting Thornbury's protean output, and includes thoughts on Hogarth, beggars, the galleries of Rotterdam, a library in Rome, 'The Cervantes World' (he dreams of Spain), and 'Notes for a Novel'.

Wolff 6714 (though not a novel).
You may also be interested in...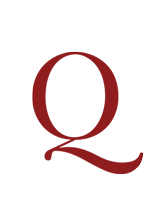 LA ROCHEFOUCAULD, François, Duc de.
The Memoirs of the Duke de La Rochefoucault. Containing the private Intrigues for obtaining the Regency after the Death of Louis the Thirteenth, King of France, the Wars of Paris, and Guienne, the Imprisonment of the Princes. Cardinal Mazarin's Letter to Monsieur de Brienne. Articles agreed upon by His Royal Highness and Monsieur le Prince, for the Expulsion of Cardinal Mazarin. An Apologie for the Duke de Beaufort. Memoirs of Monsieur de la Chastre.
First edition in English, translated from Mémoires de M. D.L.R. sur les brigues à la mort de Louys XIII (1662). At court in his earlier years La Rochefoucauld (1613-1680) took an active part in the cabals and rivalries that surrounded Richelieu and Louis XIII, and subsequently in the Fronde rebellion against Mazarin. His political activities came to an end after he was wounded in the fighting in Paris in 1652. Living in retirement he began to write his Mémoires, not so much an autobiography as an account of the court intrigues and a portrait of his fellow aristocrats. Mémoires circulated privately among his friends until its unauthorized printing in 1662 brought the author both fame and trouble.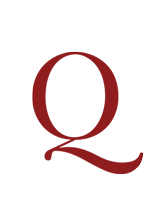 MIDDLETON, Conyers.
A Letter from Rome, shewing an exact Conformity between Popery and Paganism: or, the Religion of the Present Romans derived from that of their heathen Ancestors … The third Edition, with Additions. .
Third edition. 'The significant achievement' of a winter in Rome, collecting antiquities and recovering his health, was Middleton's 'Letter from Rome, published in 1729, which argued vigorously that many customs and rituals in the Roman Catholic Church derived from ancient pagan religion. Though not an original view, as Middleton admits in the preface, the autobiographical form, anecdotal reference, and crisp style gave the work a personally authentic tone of an English Protestant bemused at an exotic spectacle …. Middleton found especially revolting the more extreme ascetic practices of the Catholic penitents …' (Oxford DNB).