THORNBURY, George Walter.
Art and Nature at Home and Abroad …
London: Hurst and Blackett, Publishers, Successors to Henry Colburn … 1856.
2 vols., 8vo., with a 16-page catalogue of 'Interesting Works' by Hurst and Blackett at the end of vol. II; original brown cloth, blocked in blind, spines lettered gilt, ticket of D. Wyllie & Co., Aberdeen, 'Booksellers and Stationers to the Queen & Prince Albert'; in fine condition.
£450

Approximately:
US $629
€511
First edition: an early collection of essays by Thornbury (1828-1876), a prolific (and famously cacographic) writer who is closely associated with Dickens for his work on Household Words and All the Year Round ('one of Charles Dickens's most valuable contributors'; Dickens, Letters, cited in DNB). Art critic, novelist, biographer (he produced an important Life of Turner, 1861, under Ruskin's supervision), Thornbury died of overwork, an inmate of the Camberwell House Asylum, aged 47.

The subject matter here is quite miscellaneous, reflecting Thornbury's protean output, and includes thoughts on Hogarth, beggars, the galleries of Rotterdam, a library in Rome, 'The Cervantes World' (he dreams of Spain), and 'Notes for a Novel'.

Wolff 6714 (though not a novel).
You may also be interested in...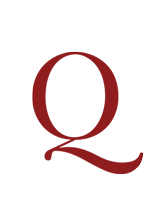 PROMOTING AGRICULTURE IN THE COLONIES SOCIETY FOR THE ENCOURAGEMENT OF ARTS, MANUFACTURES, AND COMMERCE.
Premiums by the Society, established at London, for the Encouragement of Arts, Manufactures, and Commerce.
First edition of the 1759 list of premiums. The Society for the Encouragement of Arts, Manufactures and Commerce, now known as the Royal Society of Arts, was founded in 1754 by William Shipley, a drawing master living in Northampton, to awarded 'premiums' (cash prizes) to support improvements in the liberal arts and sciences. A key stipulation was that these should be freely available to all and not protected by patent. The Society held its first meeting in Rawthmell's Coffee House, Covent Garden in1755, and later that year awarded its first premiums, and from 1756 also awarded medals.
PRINTED AT THE NEW EXCHANGE [SKORY, Edmund, attributed author].
The Copie of a Letter written from Paris, the 20. of May 1610. Declaring the Maner of the Execution of Francis Ravaillart [sic], that murthered the French King. With what he was knowen to confess at his Death …
First edition, scarce. 'Good King Henri' IV, the first Bourbon king of France, was a religious moderate best known for his promulgation of the Edict of Nantes in 1598. Guaranteeing religious liberty to Protestants earned him many enemies however, including the Catholic zealot François Ravaillac, by whom he was stabbed to death in Paris in May 1610. News of the assassination was carefully controlled in England through pamphlets like this one (see below).