TUGAN-BARANOVSKII, Mikhail Ivanovich.
Teoreticheskiia osnovyi Marksizma.
St Petersburg, I. N. Skorokhodov, 1905.
8vo, pp. viii, 160; leaves crudely strengthened in the gutter, some spotting and staining, heavier at the beginning and end of the volume, a few leaves with closed tears repaired (without loss), withal a good copy in later cloth boards, title lettered to spine, ownership stamp to head of title.

£1250

Approximately:
US $1634
€1383
Added to your basket:
Teoreticheskiia osnovyi Marksizma.
First Russian edition of Theoretical Foundations of Marxism; a German edition, Theoretische Grundlagen der Marxismus, was published in the same year. In the present work Tugan-Baranovsky shows the influence of the revisionism present throughout the socialist movement at the turn of the century. He approaches Marxism from an anti-consumptionist, revisionist legal-Marxist perspective, declaring Marx's theories to be 'partially correct'. In three sections, the text looks at the founding ideas of a material understanding of history and its psychological impact, husbandry and general life, class war, and value and cost.

See The New Palgrave 4, pp. 705-6.

KVK finds seven copies in America.
You may also be interested in...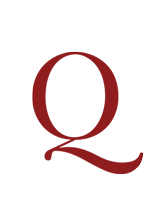 'THE DREAMS OF A FRIEND OF MANKIND' [ISELIN, ISAAK].
Träume eines Menschenfreundes. Erster Theil.
First edition, part one only (very rarely to be found complete with both parts), of the most mature expression of Iselin's anti-Rousseau republicanism, a social 'dream' of great articulation and -arguably- applicability, residing confidently on the borderline between utopia and reformism, and the author's principal work on physiocracy.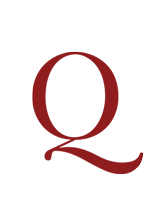 READING ADAM SMITH AT THE CAPE OF GOOD HOPE [MACKINTOSH, William].
Des Herrn Mackintosh's Reisen durch Europa, Asia und Africa, worinnen die Charaktere, Gebräuche, Sitten und Geserze der Bewohner dieser Länder, nebst den darinnen vorhandenen Natur- und Kunst-Producten beschrieben werden; aus dem Englischen übersetzt und mit Ammerkungen versehen.
First edition in German (first English 1782). Composed of seventy-two letters written during the course of a trip to India, dealing largely with the government and economies of the East Indies. In letter 25, (pp. 134-140), Mackintosh reports that at the Cape of Good Hope in April 1799, one Daniel Barwell lent the author his copy of Adam Smith's Wealth of Nations – 'a work of great labour and ingenuity; I had heard of it, and anxiously desired to see it, because it treated of such commercial and political matters as have long furnished a subject of speculation in my solitude … It is a performance that every statesman and legislator should study and digest. – Yet I have presumed to differ in opinion, in a few instances, from that great source of knowledge' (I, 206-7). The 'Observations', written 'on a cursory reading' of Smith, are provided in an lengthy appendix in volume II (pp. 426-494), which juxtaposes quotations with insightful commentary, especially on the relationship of labour and value, and real and nominal prices. Macintosh presented a copy of his Travels to Smith ('With Mr. MacIntosh's compliments … Mr. M – having been abroad when these letters were printed, had not an opportunity of transmiting [sic] them in manuscripts').