[VILLAMENA, Francesco].
A street fight in Rome. A fan leaf drawing.
[Italy, late 18th century].
Drawing, fan shaped (165 x 510 mm), in pen and grey ink on woven paper, together with contemporary wooden backing board, with mss. inscription on backing board 'Brought over from Italy by Thomas Fonnereau Esq., esteemed very valuable'; very good condition; mounted in fan-shaped green mount.
£2200

Approximately:
US $3081
€2483
A fine fan leaf drawing, Italian school, late 18th century, copied from a print by Francesco Villamena of c. 1601. It depicts a street fight between Spanish and French factions in Rome with a view of the villa Mattei in the background. The original copper engraving by Villamena was dedicated to the patron of the arts, Cardinal Mattei. The drawing captures the dynamic energy of the fighting men.

The drawing was purchased buy the writer and artist Thomas George Fonnereau (1789-1850) while on tour through Italy in 1838/39. Fonnereau was for nearly twenty years a lawyer before he inherited a fortune which enabled him to live a life of pleasure dedicated to his interest in the arts. 'While still a lawyer he occupied chambers in the Albany and as a "great lover and liberal patron of the art" he entertained a distinguished set of artists and wits at "choice little dinners" which are commemorated in the pages of J.R. Planche's Recollections (1872)' (ODNB). With one of these friends, the artist Clarkson Stanfield, Fonnereau travelled in Italy; and on his return he published for private distribution thirteen of his sketches of Italian scenery. In 1840 he built, with the assistance of the architect Decimus Burton 'a bachelor's kennel, an Italian villa with colonnade and campanile' at Haydon Hill, Bushey in Hertfordshire where he lived out his life among his art collection.

The drawing appeared in Christie's South Kensington sale, Fans, 17 September 1996, lot 173, sold for £1,035.
You may also be interested in...
WITH AN AUTOGRAPH LETTER OFFERING A READING LIST ON MATHEMATICAL LOGIC CARNAP, Rudolf.
Introduction to semantics.
First edition. The letter inserted in this copy, dated February 26th 1947, is one leaf, penned and signed by Carnap, and addressed to R.P. Brady, a graduate student whose idea of a new introduction to Principia Mathematica Carnap finds 'very interesting'. In response to Brady's request, Carnap offers a reading list on mathematical logic with brief comments, adding Cramer's Mathematical methods in statistics as a final suggestion in the field of probability and statistics.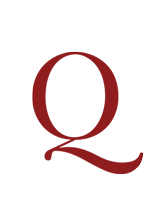 EARLY SWEDISH LITHOGRAPHY NORDQUIST, Per.
Strödda handteckningar … Efter originalerna copierade och utgifne i stentryck ...
First edition of a scarce series of fine and curious Swedish caricatures, printed in lithography by Ludwig Fehr, a native of Germany, who, together with Carl Müller, had introduced the process to Sweden by setting up the first lithographic press at Stockholm in 1817/18. In 1820 Fehr left for southern Sweden and settled for a while in Gothenburg where he established another lithographic press. Later he moved again to set up the first lithographic press in Kristiana in Norway; in 1823 his son Ludwig the younger joined the business.