[VILLAMENA, Francesco].
A street fight in Rome. A fan leaf drawing.
[Italy, late 18th century].
Drawing, fan shaped (165 x 510 mm), in pen and grey ink on woven paper, together with contemporary wooden backing board, with mss. inscription on backing board 'Brought over from Italy by Thomas Fonnereau Esq., esteemed very valuable'; very good condition; mounted in fan-shaped green mount.
£2200

Approximately:
US $3022
€2577
Added to your basket:
A street fight in Rome. A fan leaf drawing.
A fine fan leaf drawing, Italian school, late 18th century, copied from a print by Francesco Villamena of c. 1601. It depicts a street fight between Spanish and French factions in Rome with a view of the villa Mattei in the background. The original copper engraving by Villamena was dedicated to the patron of the arts, Cardinal Mattei. The drawing captures the dynamic energy of the fighting men.

The drawing was purchased buy the writer and artist Thomas George Fonnereau (1789-1850) while on tour through Italy in 1838/39. Fonnereau was for nearly twenty years a lawyer before he inherited a fortune which enabled him to live a life of pleasure dedicated to his interest in the arts. 'While still a lawyer he occupied chambers in the Albany and as a "great lover and liberal patron of the art" he entertained a distinguished set of artists and wits at "choice little dinners" which are commemorated in the pages of J.R. Planche's Recollections (1872)' (ODNB). With one of these friends, the artist Clarkson Stanfield, Fonnereau travelled in Italy; and on his return he published for private distribution thirteen of his sketches of Italian scenery. In 1840 he built, with the assistance of the architect Decimus Burton 'a bachelor's kennel, an Italian villa with colonnade and campanile' at Haydon Hill, Bushey in Hertfordshire where he lived out his life among his art collection.

The drawing appeared in Christie's South Kensington sale, Fans, 17 September 1996, lot 173, sold for £1,035.
You may also be interested in...
ADMIRABLE ANTIQUITIES BARTOLI, Pietro Santi.
Admiranda Romanarum antiquitatum ac veteris sculpturae vestigia anaglyphico opere elaborata ex marmoreis exemplaribus quae Romae adhuc extant in capitolio aedibus hortisque virorum principum ad antiquam elegantiam a Petro Sancti Bartolo delineata incisa ... notis Io. Petri Bellorii illustrata ...
Revised edition (first c. 1685, with 81 plates) of this stunning record of ancient Roman sculpture by the engraver and painter Pietro Santi Bartoli (1615–1700), pupil of Poussin, antiquary to Christina, Queen of Sweden, and 'indefatigable engraver of Roman monuments' (Grove Art Online), with text supplied by the biographer and critic Giovanni Pietro Bellori (1613–1696). This edition differs considerably from the first, with thirty-three new plates replacing thirty-one from the original issue. The work was extremely popular, selling in large numbers well into the eighteenth century.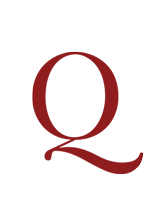 YOUTHFUL EXCURSION TO ITALY AND FRANCE [ANON.]
'Voyage en Italie et au Midi de la France 1891'.
A handsome, illustrated travel journal compiled by a Swiss student as a gift for his parents, recording his eleven-day trip in north-western Italy and south-eastern France in March and April 1891 in the company of his teacher and three schoolfellows. The author was a student at La Chatelaine boarding school in Pregny, Geneva, an exclusive establishment run by Georges Thudichum (1861-1941) for international students aged between ten and eighteen. He was accompanied on his travels by Czamanski Kitold of Taganrog, Alfred Heimann of Schweinfurt, and Georges Pardo of Venice, all under the charge of Thudichum himself.