WALKER, Francis Amasa.
Discussions in Economics and Statistics.
New York, Henry Holt and Company, 1899.
2 volumes, 8vo, pp. [ii], v, [2], 454, [2]; iv, 481, [3]; with a frontispiece portrait of the author; a very good copy, unopened, in the original publisher's cloth, spine direct-lettered gilt.
£500

Approximately:
US $653
€553
Added to your basket:
Discussions in Economics and Statistics.
First edition of this collection edited by Professor Dewey of more than fifty articles by Francis Amasa Walker, some published here for the first time, classified under the heads of Statistics, National Growth, Social Economics, Finance and Taxation, Money and Bimetallism, and Economy Theory.

'As an economist, President Walker stands for three ideas. He was a conservative and consistent advocate of international bimetallism; he was a successful critic of the wage fund doctrine; and, while contemplating with equanimity any reorganization of industrial relations that might take place under the form of agreement or contract, he was a strong opponent, both as a moralist and as a scientist, of any measure that looked like confiscation of property or forcible change' (Henry C. Adams on the Journal of Political Economy, Vol. 8, No.3, pp.412-413).

Francis Amasa Walker (1840-1897), former General of the Union Army and later President of the Massachusetts Institute of Technology (MIT), was 'internationally the most widely known and esteemed American economist of his generation, [with] a varied and distinguished public career … At home Walker was primarily known as an outstanding educational administrator and statistician, for he permanently raised the standards of government statistics, helped to create a permanent Bureau of the Census, and served as the President of the American Statistical Association from 1882–97. Abroad, he was recognized more as an economic theorist, especially for his work on wages, money and current policy.' (The New Palgrave, IV, p. 850).
You may also be interested in...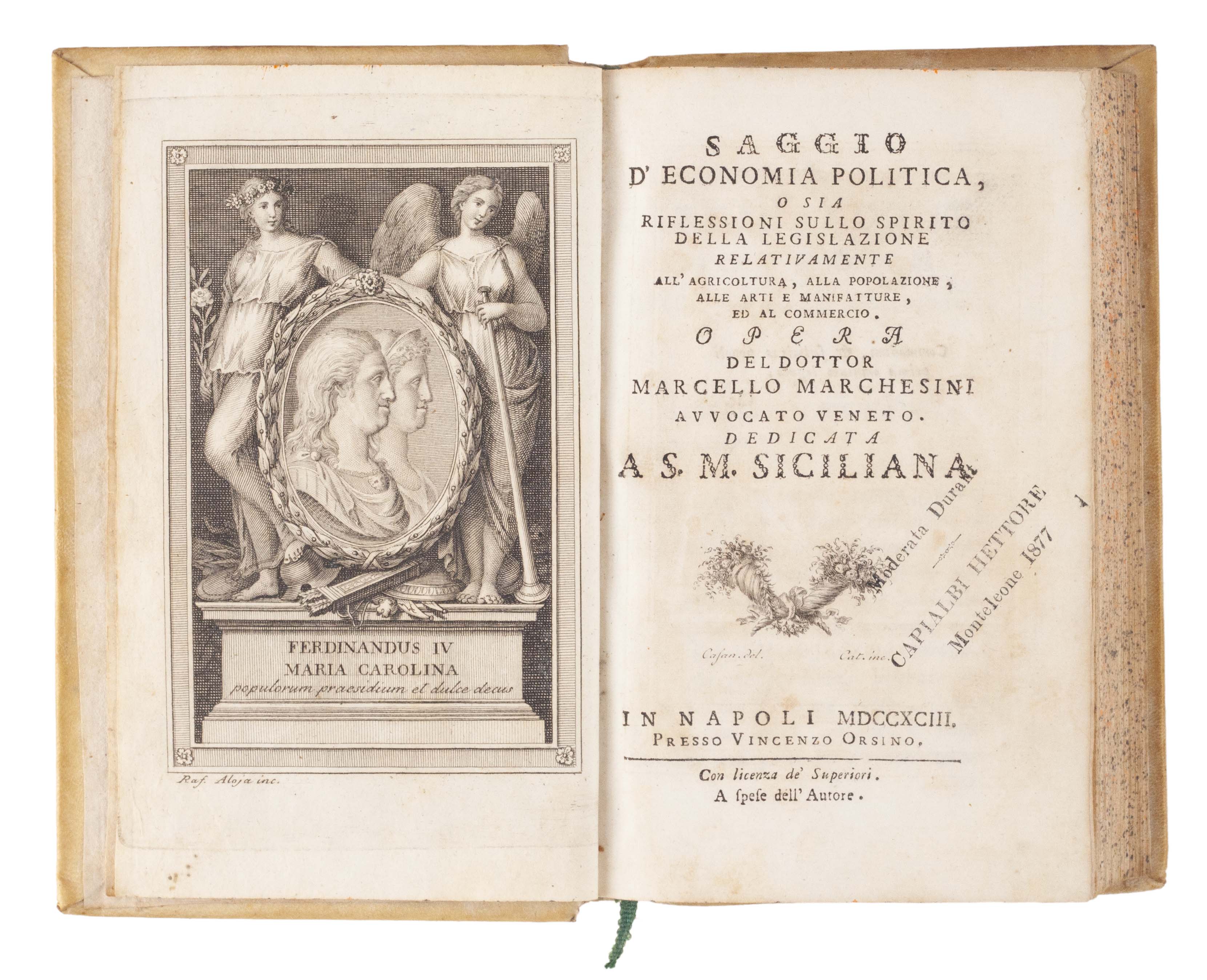 A 'SPIRIT OF THE LAW' FOR ECONOMICS MARCHESINI, Marcello.
Saggio d'economia politica; o sia, Riflessioni sullo spirito della legislazione relativamente all'agricoltura, alla popolazione, alle arti e manifatture, ed al commercio.
Very rare first and only edition of a book on economic and social policy by Marcello Marchesini, a scholar from Istria who, having been trained in Venice, took the chair of Political Economy in Naples after Genovesi. Marchesini declares in the title that his book should be regarded as a 'Spirit of the law as it concerns agriculture, population, the arts and manufactures, and trade'. It must be the aim of all monarchs, he writes, to build a legislation which favours the 'sources of the wealth of a nation': a detailed program of enlightened agricultural policies of modernisation (agriculture being the foremost and primary source of a nation's wealth), of incentive to industry and of free trade. Marchesini's political outlook recoils from the 'excesses' of contemporary French revolutionary antimonarchism, as the dedication to King Ferdinand implies. His is a mature, little-known work embedding the most modern economic notions within the political framework of enlightened absolutism.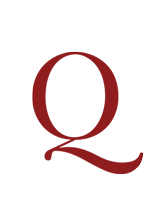 GEORGE, Henry.
A perplexed philosopher, being an Examination of Mr. Herbert Spencer's various Utterances on the Land Question, with some incidental Reference to his synthetic Philosophy.
First edition of George's examination of Spencer's stance on the land question. Asking the reader 'to judge for himself Mr. Spencer's own public declarations' (p. 8), the political economist, popular orator, and politician Henry George (1839-1897) dismantles the arguments of the British liberal theorist Herbert Spencer (1820-1903) to promote his radical views on land redistribution: 'George wanted radical redistribution but without revolution. He pioneered the idea that taxation, properly crafted, can redistribute wealth without damage to the market. His influence on Fabianism was early and wide; also on American reformers like Tom L. Johnson, Upton Sinclair, John R. Commons and Norman Thomas. The modern "mixed economy" is in the Georgist spirit of reform within traditional forms' (Palgrave II, p. 515).