'THE CELEBRATED MASTER OF ELOCUTION' (BOSWELL)
WALKER, John.
Hints for Improvement in the Art of Reading ...
London: Printed for the Author, and sold by T. Cadell ... G. Robinson ... and T. Becket ... 1783
8vo., pp. viii, 86, [2], with half-title and a final leaf of advertisements; a very good copy, stitched as issued, uncut, in the original blue-grey wrappers (spine partly defective and a small piece nibbled from the front wrapper).
£650

Approximately:
US $832
€728
First edition. The future lexicographer John Walker (1732-1807) left grammar school and then absconded from an apprenticeship to join a succession of provincial theatre companies. Garrick hired him in 1754 and for the next four years he performed a number of mainly minor parts at Drury Lane. In 1758 Walker and his wife were engaged to join the new Crow Street Theatre in Dublin. After further engagements there and at Covent Garden and Bristol he quit the stage in 1768 and turned to teaching elocution, first at a school in Kensington Gravel Pits (now Notting Hill Gate), then as a tutor and peripatetic lecturer.

By the Art of Reading Walker means reading out loud – important for parliamentary orators, barristers, and clergymen. His ideas of how different contexts affect the 'pure, distinct, and articulate pronunciation' of individual words are very prescriptive, and he also deals with rules for pausing, inflexion, and the nature of emphasis. There are examples of how poetical abbreviations (e'er , ne'er, th') are to be pronounced and 'when we are to alter' the normal accent of a word when reading verse, and when not.

Dr Johnson, to whom he dedicated two of his works, was a friend, and in 1783, the year of this publication, they had a conversation on the art of reading:

Boswell. Mr. Walker, the celebrated master of elocution, came in, and then we went up stairs into the study. I asked him if he had taught many clergymen. Johnson. 'I hope not ....' Boswell. 'Will you not allow, Sir, that a man may be taught to read well?' Johnson. 'Why, Sir, so far as to read better than he might do without being taught, yes ....' Boswell. 'It is wonderful to see old [Thomas] Sheridan as enthusiastick about oratory as ever.' Walker. 'His enthusiasm as to what oratory will do, may be too great: but he reads well.' Johnson. 'He reads well, but he reads low .... Now some people have occasion to speak to an extensive audience, and must speak loud to be heard.' Walker. 'The art is to read strong, though low.'

Later Walker was to publish a Critical Pronouncing Dictionary (1791) that was to retain its authority throughout the nineteenth century.

ESTC locates fourteen copies, but only four in US: Chicago, Illinois, University of Washington, and Yale. Life of Johnson, ed. Hill and Powell, iv, 206-207; Highfill, Burnim, and Langhans, A Biographical Dictionary of Actors, xv, 213-215.
You may also be interested in...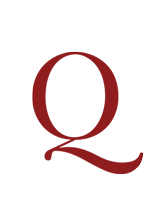 PIOZZI, Hester Lynch.
British Synonymy; or, an Attempt at regulating the Choice of Words in familiar Conversation. Inscribed, with Sentiments of Gratitude and Respect, to such of her foreign Friends as have made English Literature their peculiar Study … In two Volumes …
First edition of a fascinating collection of short essays on synonyms, intended as a help to her husband and his foreign friends. Mrs. Piozzi began work on her Synonymy in early 1792, and by August was hard at the grindstone: 'ten pages o' Day copying, besides a little Composition now and then to stretch and swell … I should like to make it two thin Octavos like Brown's Estimate and sell it like Merlin as dear as I can' (letter to Queeney of 22 August). Through her friend Arthur Murphy, the Robinsons eventually offered £300 for the manuscript, requiring 400 pages per volume, and the work, delayed by Mr. Piozzi's gout, appeared in April 1794 (and was devoured by Horace Walpole by the 16th of that month – Hazen 3254).
LINDSETH, Jon A., and Alan TANNENBAUM, eds.
Alice in a World of Wonderlands: the Translations of Lewis Carroll's Masterpiece.
This is the most extensive analysis ever done of translations of any single English language novel. On 4 October 1866 Charles Lutwidge Dodgson/Lewis Carroll wrote to his publisher Macmillan stating "Friends here [in Oxford] seem to think that the book is untranslatable." But his friends were wrong, as this book shows with translations in 174 languages.