'THE CELEBRATED MASTER OF ELOCUTION' (BOSWELL)
WALKER, John.
Hints for Improvement in the Art of Reading ...
London: Printed for the Author, and sold by T. Cadell ... G. Robinson ... and T. Becket ... 1783
8vo., pp. viii, 86, [2], with half-title and a final leaf of advertisements; a very good copy, stitched as issued, uncut, in the original blue-grey wrappers (spine partly defective and a small piece nibbled from the front wrapper).
£650

Approximately:
US $894
€767
Added to your basket:
Hints for Improvement in the Art of Reading ...
First edition. The future lexicographer John Walker (1732-1807) left grammar school and then absconded from an apprenticeship to join a succession of provincial theatre companies. Garrick hired him in 1754 and for the next four years he performed a number of mainly minor parts at Drury Lane. In 1758 Walker and his wife were engaged to join the new Crow Street Theatre in Dublin. After further engagements there and at Covent Garden and Bristol he quit the stage in 1768 and turned to teaching elocution, first at a school in Kensington Gravel Pits (now Notting Hill Gate), then as a tutor and peripatetic lecturer.

By the Art of Reading Walker means reading out loud – important for parliamentary orators, barristers, and clergymen. His ideas of how different contexts affect the 'pure, distinct, and articulate pronunciation' of individual words are very prescriptive, and he also deals with rules for pausing, inflexion, and the nature of emphasis. There are examples of how poetical abbreviations (e'er , ne'er, th') are to be pronounced and 'when we are to alter' the normal accent of a word when reading verse, and when not.

Dr Johnson, to whom he dedicated two of his works, was a friend, and in 1783, the year of this publication, they had a conversation on the art of reading:

Boswell. Mr. Walker, the celebrated master of elocution, came in, and then we went up stairs into the study. I asked him if he had taught many clergymen. Johnson. 'I hope not ....' Boswell. 'Will you not allow, Sir, that a man may be taught to read well?' Johnson. 'Why, Sir, so far as to read better than he might do without being taught, yes ....' Boswell. 'It is wonderful to see old [Thomas] Sheridan as enthusiastick about oratory as ever.' Walker. 'His enthusiasm as to what oratory will do, may be too great: but he reads well.' Johnson. 'He reads well, but he reads low .... Now some people have occasion to speak to an extensive audience, and must speak loud to be heard.' Walker. 'The art is to read strong, though low.'

Later Walker was to publish a Critical Pronouncing Dictionary (1791) that was to retain its authority throughout the nineteenth century.

ESTC locates fourteen copies, but only four in US: Chicago, Illinois, University of Washington, and Yale. Life of Johnson, ed. Hill and Powell, iv, 206-207; Highfill, Burnim, and Langhans, A Biographical Dictionary of Actors, xv, 213-215.
You may also be interested in...
GISBERT, Mateo.
Diccionario Español – Bagobo compuesto por el P. Mateo Gisbert de la Compañia de Jesús.
First edition of this Spanish – Bagobo language dictionary, including a brief grammar, by the Jesuit missionary Mateo Gisbert, published just six years before Spanish rule in the Philippines was ended by the 1898 Treaty of Paris. Bagobo is a language of the southern Philippines spoken in the Davao del Sur province of the island of Mindanao. The Diccionario was the result of twelve years study by Gisbert among the Bagobo people. He refers in his prologue to the challenges facing missionaries in Mindanao due to 'la babélica confusión de lenguas que hablan sus habitantes'.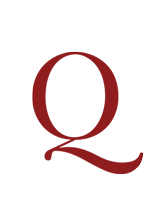 LINNÆAN LEXICON [BERKENHOUT, John].
Clavis anglica Linguæ botanicæ; or, a botanical Lexicon; in which the Terms of Botany, particularly those occurring in the Works of Linnæus, and other modern Writers, are applied, derived, explained, contrasted, and exemplified …
First edition, dedicated to John Hope of the University of Edinburgh, and written with the assistance of Arthur Lee of Virginia, winner of the Hope Medal in 1763.