THE UFFINGTON HORSE
WISE, Francis.
A Letter to Dr Mead concerning some Antiquities in Berkshire, particularly shewing that the White Horse, which gives its name to the Vale, is a Monument of the West-Saxons, made in Memory of a great Victory obtained over the Danes A. D. 871 … . [With:]
Oxford, Printed for Thomas Wood … 1738
4to., pp. 58, [2], with two folding engraved plates including a fine panorama of the Downs at Uffington and the White Horse by Vertue after Green; and pp. 57, [1], with a folding plate of the Downs at Princes Risborough and a plate of coats of arms; fine copies, disbound.
£350

Approximately:
US $458
€398
First editions. A Letter to Dr Mead was the first serious archaeological study of the Uffington White Horse. Francis Wise, Keeper of the Archives at Oxford University and later a friend of Samuel Johnson, contends that the horse, which he eulogises as a work of art, had Saxon origins, because of the common use of horse motifs in Saxon decoration. His most enduring antiquarian contribution, however, is to link the nearby long barrow Wayland's Smithy to the legendary Saxon figure Weland.

Shortly after the publication of A Letter to Dr Mead, an acrimonious pamphlet, The Impertinence and Imposture of modern Antiquaries issued under the name Philalethes Rusticus, responded with the claim, now believed accurate, that the horse in fact had iron-age British origins. Though Wise was first defended by George North he replied in his own hand with some Further Observations, expanding his remit to include several other hillside monuments.
You may also be interested in...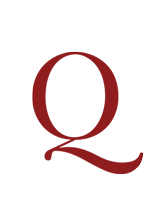 THE GENTLEMAN HIGHWAYMAN [POPE, Walter].
The Memoires of Monsieur Du Vall: containing the history of his Life and Death. Whereunto are annexed his last Speech and Epitaph …
First(?) edition of partly fictitious and often satirical life of the highwayman Claude Duval, published shortly after his execution in 1670. This is the more substantial of two opportunistic biographies, between them the main sources of information about him, though by no means entirely trustworthy.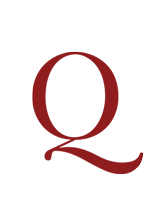 SENT DOWN FOR A LITERARY PRANK [SHIPLEY, William].
Comparative Observations on two of the Poems which were honoured with Prizes in a late Certamen at Ch. Ch. By a Student of the University … York: Printed in theYear 1767.
First edition of an undergraduate prank in which the future Dean of St. Asaph ridicules the awarding of prizes by the Dean of Christ Church and his fellow judges to two Latin poems written in honour of a visit by the Prince of Brunswick. An ironic dedication to the Dean is followed by the text of the two poems, both entitled 'Princeps et Principissa Brunsvicensis Hospites', and then a satirical critique according to 'the old-fashioned method of Criticism, recommended by Longinus', pointing out 'the Merits of each poem, by comparing their beauties', but in fact making both appear ridiculous.