THE UFFINGTON HORSE
WISE, Francis.
A Letter to Dr Mead concerning some Antiquities in Berkshire, particularly shewing that the White Horse, which gives its name to the Vale, is a Monument of the West-Saxons, made in Memory of a great Victory obtained over the Danes A. D. 871 … . [With:]
Oxford, Printed for Thomas Wood … 1738
4to., pp. 58, [2], with two folding engraved plates including a fine panorama of the Downs at Uffington and the White Horse by Vertue after Green; and pp. 57, [1], with a folding plate of the Downs at Princes Risborough and a plate of coats of arms; fine copies, disbound.
£350

Approximately:
US $448
€392
First editions. A Letter to Dr Mead was the first serious archaeological study of the Uffington White Horse. Francis Wise, Keeper of the Archives at Oxford University and later a friend of Samuel Johnson, contends that the horse, which he eulogises as a work of art, had Saxon origins, because of the common use of horse motifs in Saxon decoration. His most enduring antiquarian contribution, however, is to link the nearby long barrow Wayland's Smithy to the legendary Saxon figure Weland.

Shortly after the publication of A Letter to Dr Mead, an acrimonious pamphlet, The Impertinence and Imposture of modern Antiquaries issued under the name Philalethes Rusticus, responded with the claim, now believed accurate, that the horse in fact had iron-age British origins. Though Wise was first defended by George North he replied in his own hand with some Further Observations, expanding his remit to include several other hillside monuments.
You may also be interested in...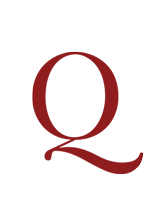 [DARTON, William, senior].
Little Jack of all Trades; or, mechanical Arts described, in Prose and Verse, suited to the Capacities of Children. With engraved Representations of the different Trade.
First collected edition, first published in two separate parts 1804 and 1805 and several times reprinted. The engraved vignettes are different from those in the separate printings, and the contents are slightly rearranged.
THE FIRST EJECTED SCANDALOUS PRIEST PETITION AND ARTICLES (The)
or severall Charge exhibited in Parliament against Edward Finch Vicar of Christs Church in London, and Brother to Sir John Finch, late Lord Keeper, now a Fugitive for Fear of this present Parliament, 1641 …
First edition. The royalist divine Edward Finch became vicar of Christ Church, Newgate, in 1630. Ten years later a number of his parishioners petitioned the Long Parliament for his removal because of popish practices, preaching in a surplice, placing the communion table altar-wise, and hindering the delivery of sermons on the anniversary of the Gunpowder Plot. He persistently neglected his duties, exacted 'unjust and excessive Fees for Burials', frequented taverns and alehouses, and kept company with lewd women. Called to give the Sacrament to a dying parishioner he was so drunk that 'he was not able to pronounce the Lords Prayer'.