POPE ANTAGONIZED
WYCHERLEY, William.
The Posthumous Works … in Prose and Verse. Faithfully publish'd from his original Manuscripts, by Mr. Theobald. In two Parts. To which are prefixed, some memoirs of Mr. Wycherley's Life. By Major Pack.
London: Printed for A. Bettesworth, J. Osborn, W. Mears, W. and J. Innys, J. Peele, T. Woodward; and F. Clay. 1728.
8vo., pp. 14, 80, 240, [4]; the odd signature somewhat browned, 3 words scored through on p. 238 by a prudish reader, else a fine copy in attractive contemporary panelled speckled calf, paper label lettered by hand; early armorial bookplate of William Trumbull, Esq. (1708-1760), whose father was a friend of Pope.
£850

Approximately:
US $1194
€970
First edition of an important collection, comprising 308 maxims, one short essay and a large number of previously unpublished poems (the third paginated sequence), based on manuscripts acquired from Captain Thomas Shrimpton, Wycherley's sole executor.

In 1706 Wycherley had asked the young Alexander Pope for his assistance in selecting and revising poems from his Miscellany Poems of 1704, for republication with new material in a second volume. Pope undertook the task, with justified misgivings – Wycherley was losing his memory and was resistant to Pope's suggestions of judicious pruning. The work stuttered; 'no volume was published in Wycherley's lifetime, because Wycherley entirely underestimated the degree of revision and editing necessary for the task. Pope laboured hard over the poetry, and was rewarded only with the name of Wycherley's Crutch, and with the old man's anger at the extent of his revisions' (Oxford DNB).

Soon after Wycherley's death in 1716 the papers were purchased 'at a considerable Expense' from Shrimpton, and were described as 'being very much interlined, and in general, being very difficult to be read' ('To the Reader'). Wycherley had taken great care to keep his surviving manuscripts very neat: those acquired from Shrimpton were of course the papers on which Pope had been working, and contained much of his own writing as well as editorial 'contributions' by Theobald. In response to Theobald's publication of Wycherley's Posthumous Works, Pope published his own retaliatory 'Volume II' in 1729, apparently suppressed and now very rare (BL, Bodley and the New York Public Library only). In it he defended himself, corrected Wycherley's text and attacked Theobald. It includes an annotated 'Table of contents' to the present volume, marking 17 poems that he had revised.

Foxon, p. 906; Griffith 207.
You may also be interested in...
PHOTOGRAPHIC VERSE – BROMIDES, PERHAPS? HARRISON, William.
The lazy Lays, and Prose Imaginings …
First edition, a presentation copy, of this eccentric collection of verse and prose by the photographer, spiritualist and journalist William Henry Harrison.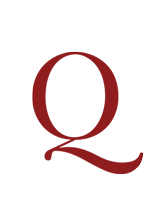 A FAMOUS BAWD, AND POPE'S LOVERS TANNER, Anodyne, M.D., pseud.
The Life of the late celebrated Mrs. Elizabeth Wisebourn, vulgarly call'd Mother Wybourn; containing secret Memoirs of several Ladies of the first Q---y, who held an Assembly at her House; together with her last Will and Testament … London: Printed for A. Moore … [1721?].
First edition of a scurrilous account of Elizabeth Wisebourn[e], a famous bawd, and the goings-on in the gilded apartments of her elegant London brothel in Drury-Lane. Born in 1653 and educated in Rome under the tuition of a Lady Abbess to whom 'she ow'd all that she knew of her Business', Elizabeth made the acquaintance of ladies of first rank on her return to London, setting up a House where they could consort in private with the greatest variety of gallants. She also maintained a supply of the latest anti-venereal nostrums (a medical theme underlies the main narrative). Although her clients, female and male, are concealed by dashes and invented names, they must have been readily recognized by readers of the day. As her business increased she joined forces with the opera manager John James Heidegger, and together they conceived scandalous masquerades 'to promote the Trade of her House'.